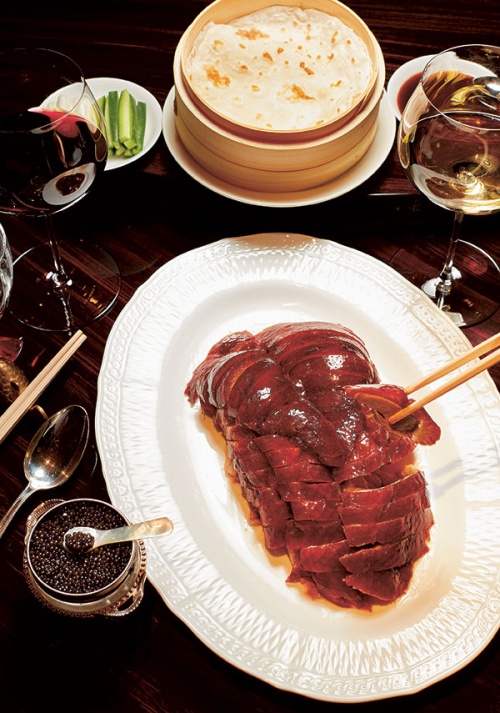 Hong Kong-born Londoner Alan Yau created game-changing Chinese restaurants Hakkasan and Yauatcha in London. His latest venture is Park Chinois in Mayfair

Tell us a little about the interior for Park Chinois, the vibe and how you came up with such a glamorous venture.
The vision was inspired by the aesthetics of Chinoiserie – a French interpretation of Chinese culture in the 18th century, a blend of the romance of French elegance and the mystique of the Orient. It references old dinner-dance venues like the Peace Hotel in Shanghai and is built around the notion of the restaurant as theatre, utilising something I call the elevated U that places the diners on a stage, where they become players.
What are some of your favourite dishes?
The Tiong Bahru Tofu Soup, Stall No.118; and the Check Low Chinese Pasta, Prawn, XO, Calabrian Nduja. The Tiong Bahru Tofu Soup, Stall No.118 is a tribute to the tofu stall at Singapore's Tiong Bahru market and the Check Low Chinese Pasta is a homage to my friend and fellow foodie, Check Low.
The Peking duck and caviar pairing: how did that happen?
We were looking for ideas to make Peking duck more opulent and special. At the time I was working with the senior team for Hakkasan, who had come from the Summer Pavilion, the Chinese restaurant at the Ritz- Carlton, Singapore. They had the idea of using caviar instead of duck sauce.
Music forms a key part of the restaurant's identity.
We are developing our own sound: Haiku Swing. A haiku is an ancient Japanese poetic form. It is typically characterised by two literal ideas that are juxtaposed with a cutting word or statement between them. Between two beats of music lies a hidden space where a performer can express an emotion in order for the music to swing. These two beats are the start and end of our haiku.
Apart from food, what decides a restaurant's success?
The overall composition of a restaurant concept is similar to film production – a unified process made up of various creative disciplines. But there are particular parts which interest me more than others – attributes such as what I call emotional architecture, which is composed of spatial planning, the effect of lighting and furniture relative to the flow of energy.
Your favourite dishes in London?
Goodman's, Maddox Street is the best place for beef rib-eye cooked in a Josper. I love the soda bread at Richard Corrigan's restaurant, Bentley's, in Swallow Street. I think The Arts Club in Dover Street does better salads than Le Petit Maison. For a complete dégustation lunch or dinner you can't beat The Ledbury.
If you had a day in Hong Kong, where would you eat?
Three places: Diaoyuweng Roasted Goose and Seafood Restaurant in the Crocodile Centre, Kwun Tong, for roast goose; Mak's Noodle in Wellington Street for won ton and water dumpling noodle soup; and Kau Kee in Gough Street for beef brisket noodle soup.
A restaurant in Hong Kong?
We might do something in Shanghai next year. I would also love to do a live seafood restaurant by the beach in Phuket. Hong Kong, I'm afraid, I will only return to as a property developer, because the entire commercial structure is far too biased toward the landlord, and a three-year lease is too short for a vision to come through.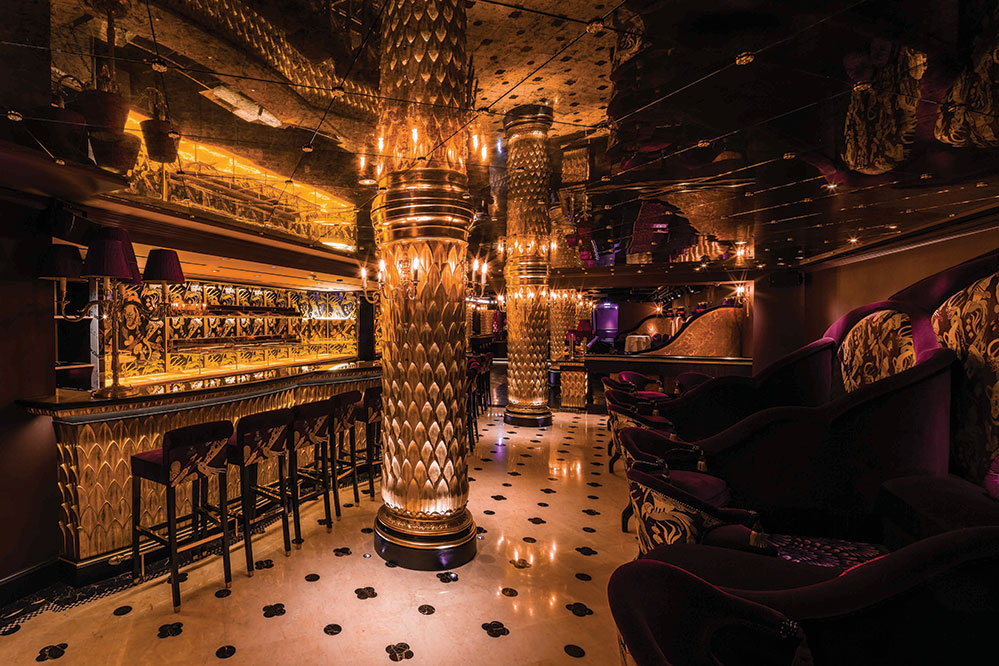 151 Wardour St, Soho, London W1F, UK​. +44 20 7297 8901​.