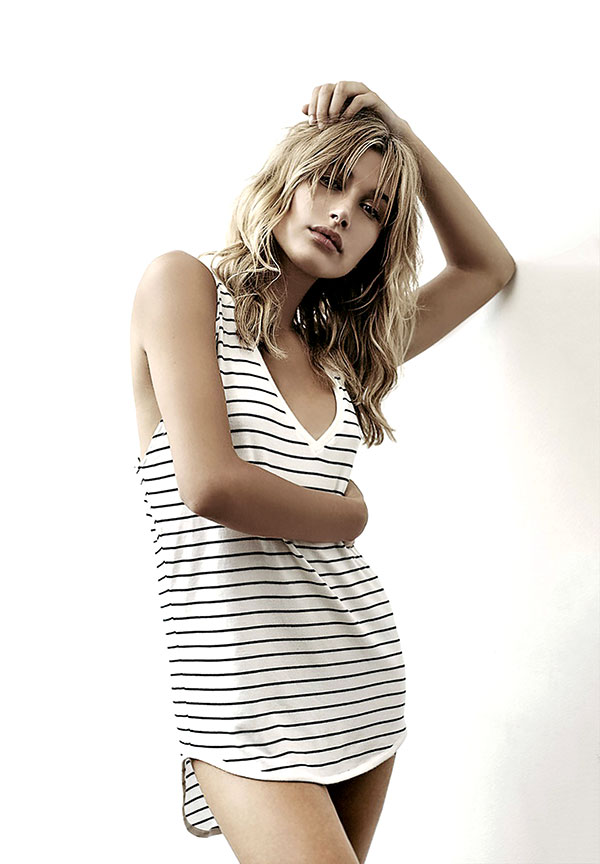 ​Sporting dark red lipstick, a short black skirt and a white bomber jacket that envelops her slender frame, Hailey Baldwin is every bit the all-American 19-year-old you'd imagine she is. She is jetlagged, yet bright-eyed, detached but polite. Beneath her confident demeanour she is guarded when the media turn their gaze upon her, as well she might be. The ballerina-turned-model has been dogged by paparazzi because they think she is in a romance with Justin Bieber.
Baldwin's is the newest big name on the roster of IMG Models, the agency that represents Gigi Hadid, Bella Hadid and Gisele Bündchen. In March, Victoria's Secret's #WhatIsSexy list gave her the title of Sexiest Bikini Babe. But until recently, the daughter of actor Stephen Baldwin was most famous for being related to fame, for the company that she keeps and for the people whose company she's rumoured to keep.
Baldwin made a special appearance for MCM during Art Basel in Hong Kong and when #legend took the opportunity to interview her, the biggest question – or, rather, the only question – was whether or not she was dating Bieber.
"We are not an exclusive couple. He's about to go on tour. Relationships at this age are already complicated, but I don't really like to talk about it because it's between me and him," Baldwin told Elle in February. That seems to be all she wants to say on the subject. The rumour mill was grinding away when #legend interviewed her but we had to respect that the subject was off-limits.
Baldwin is frequently seen out and about with models Hadid and Kendall Jenner, but she seems just as inclined to talk about her gal-pal friendships as she is to talk about Bieber. "I don't think about my famous friends as famous friends," she says. "To me, they're just my friends and they're people who I have relationships with. You know, it's all very normal. I've said this to a lot of people in a lot of interviews. We're just normal humans at the end of the day. Our jobs and our lifestyles may not be normal, but what we do together is what any other normal people our age are doing."
Instagram and Snapchat indicate that among the things normal people of Baldwin's age do is get a tattoo on a Tuesday night, accompanied by Jenner; go on a trip to Barbados with Bieber; goof around with friends; and welcome a new corgi into the Baldwin household. Baldwin may keep mum about her personal life when talking to the press but she isn't shy about sharing what she's really about with her 5 million followers on Instagram. "Social media plays a huge part of my life and a huge part of my career," she says. "I think being real, and letting people in on who you really are is how you become a role model. I think, the second you're not genuine and you're not who you are to your fan base, it defeats the whole purpose of being a role model."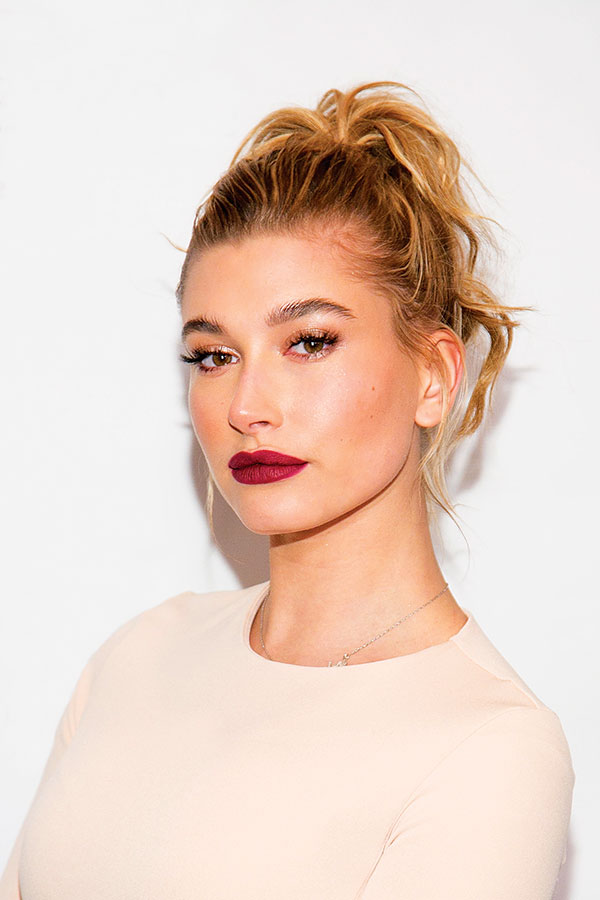 With her new contract with IMG Models, Baldwin seems to be striking out on her own. Like Gigi Hadid when she started out, Baldwin had her first big gig with Tommy Hilfiger. 
"I have a great relationship with Tommy Hilfiger. I just did their denim campaign and I've done his shows twice," she says. Baldwin was scouted by her first modelling agency at the age of 16, but she never thought she would be a career model. "I honestly thought I was going to be a professional dancer up until I was 17," she says.
Baldwin made her modelling debut in Tatler in 2014. Last year she went on to appear in Miss Vogue, Teen Vogue and Love Magazine, and had her first two covers, appearing on the front of April's issue of L'Officiel Netherlands and the April/May number of Wonderland. This year Baldwin won a spot alongside Ruby Rose in Ralph Lauren's Denim & Supply spring/summer campaign.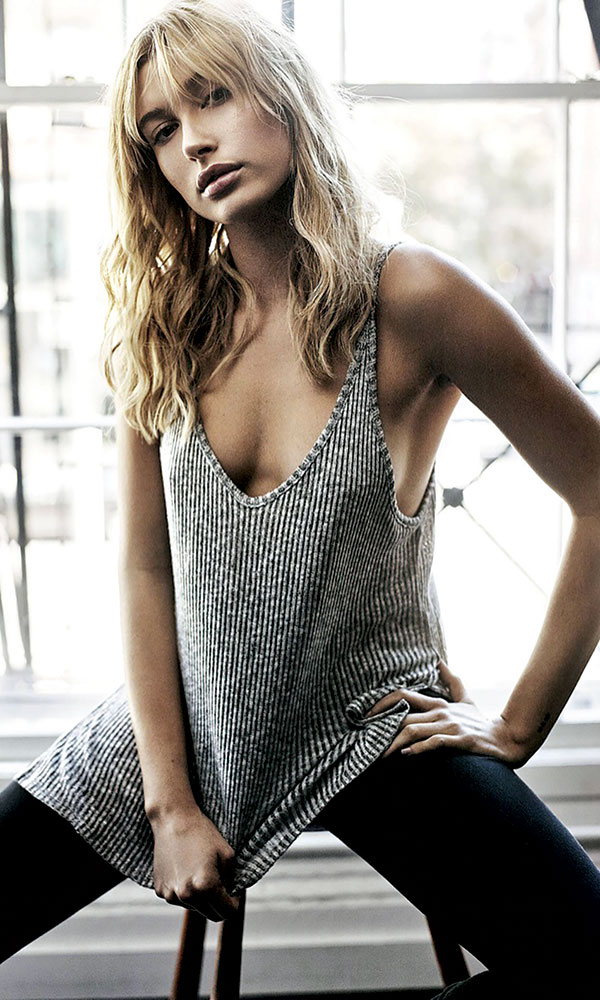 Baldwin also appears in H&M's collaboration with Coachella, wearing their playful dresses and fringed tops under the desert sun. Apart from Hilfiger, Philipp Plein and Sonia Rykiel have sent Baldwin down the runway.
Baldwin's first runway show was a defining moment in her career. "Weird," is how she describes it. "I used to be a ballet dancer. I would go on stage a lot and perform a lot," she says. "You'd think just walking in front of people wouldn't really faze you, when you would put on pointe shoes and dance in front of an audience. But I think I was probably nervous."
That Baldwin's legend is Stephen Baldwin is a no-brainer. "I'm really inspired by my dad," she says. "I look up to both my parents, to my whole, entire family. I think that if I was in this position I'm in and I didn't have my family, I don't think I'd be the person I am."