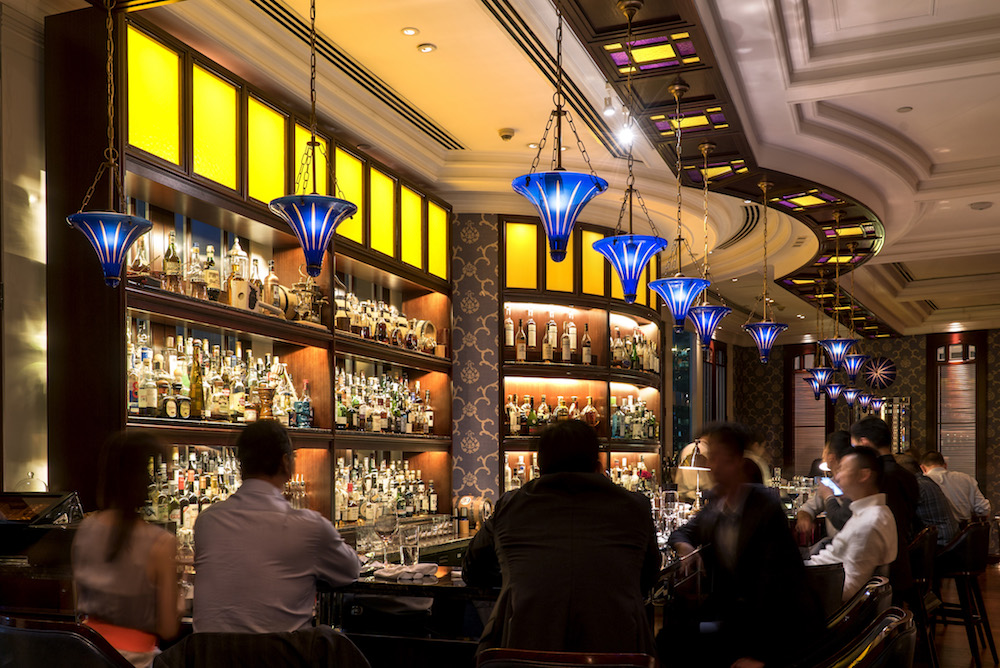 When you're traveling on your own or for business, the hotel bar can make or break your trip. It's a great place to start or end your evenings and perfect for meeting people—if you want to that is.
Hotel bars vs normal bars
Far from being stuffy, hotel bars offer comfort and an experience that you're generally not used accustomed to compared to your normal haunts. They're also some of the best cocktail bars in Hong Kong.
Specialising in hospitality, "the bartender becomes an ambassador for their city. A big part of that hospitality is being able to guide a guest to the perfect restaurant or music venue or late-night noodle spot or other great bars nearby," says Adam Schmidt, head bartender at Please Don't Tell Hong Kong.
"A personalised touch goes a long way – perhaps recognising a regular, remembering an unusual preference, or simply graciously acknowledging that someone wants to unwind quietly for a while. This is often the case within the greater ecosystem of a hotel … for us, we want our guests to feel at home, and a weary or boisterous traveller will always have a seat at the bar," explains Yvonne Cheung, director of restaurant and bar at The Upper House.
Where you sit can determine your night
When talking to some of Hong Kong's most experienced bartenders, they all pretty much unanimously agree that sitting at the bar and befriending the bartender as key if you're looking to meet people. They can introduce you to the best spots in town as well as other regular guests.
"Our job is to create that safe and enjoyable environment for our guests, and it happens quite often that I will be introducing two separate customers to each other and they'll spend the rest of the evening drinking and chatting together," reveals Paolo De Veneto, head bartender at Lobster Bar & Grill.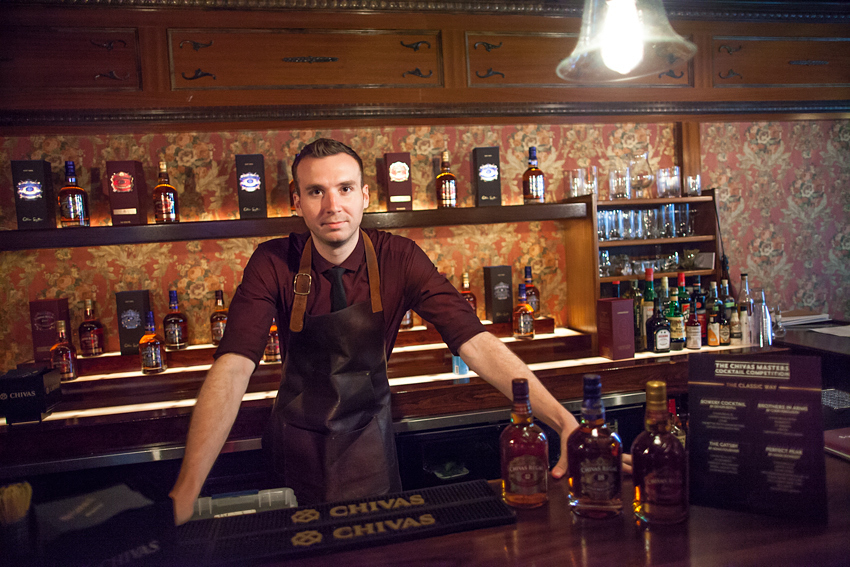 "Please Don't Tell is a little different than other venues as it's a seated cocktail bar, within a hotel bar. Traditionally these are not the most ideal places for meeting new people, but one of the great things about a small intimate space with nine bar seats is that it becomes a little community," says Adam, Please Don't Tell. "Some nights everybody leaves with eight new friends."
It takes time to become a regular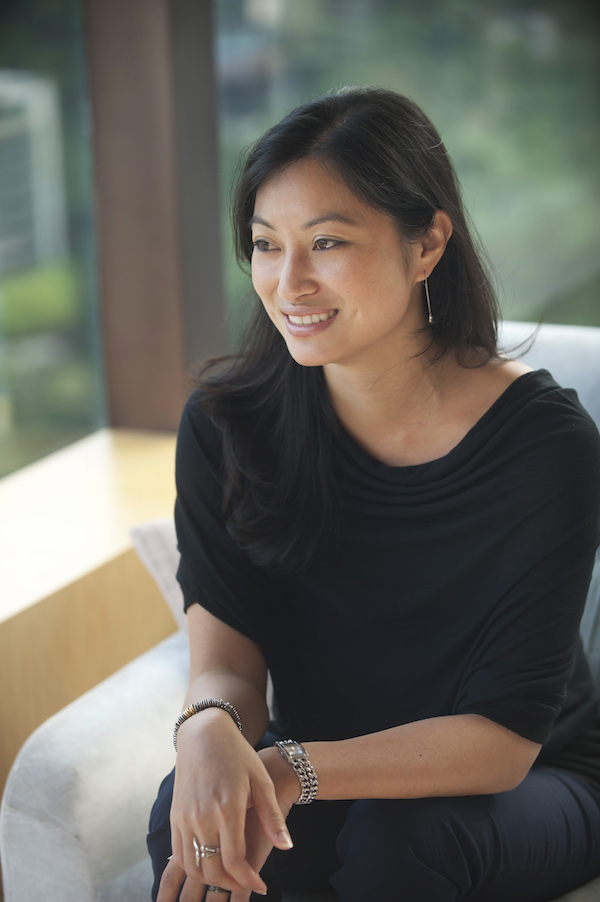 As Yvonne Cheung, Café Gray Deluxe, succinctly puts it: "The relationship between a restaurant and a guest is really special. Like any relationship, it has a first impression and thrives on trust that is earned over time."
Kenzo Lee from popular after-work watering hole Sugar recommends trying to get to know their bartenders or DJ as the quickest way to becoming a regular.
Tips
Please Don't Tell
The most coveted spot
The third banquette closest to the 'point' of the bar, it gives you a great view of the whole space.
Most popular cocktail and snack
If Hong Kong is anything like New York, I won't be surprised if it's the Benton's Old Fashioned and tater tots on top.
PDT HK, The Shell, MO Bar, 1/F, Landmark Mandarin Oriental Hong Kong, 15 Queen's Road, Central, +852 2132 0077, mandarinoriental.com
Café Gray Deluxe
The most coveted spot
Every seat in the bar affords a view of some kind – be it the harbour, the hills, the city lights or a fellow good-looking customer. For groups, we're quite flexible in our lounge.
Most popular cocktail and snack
Our most popular cocktail must be the Earl "Gray" Martini – it's like lemon tea for adults, and ticks every box you hope for in a mixed drunk. Our bar menu evolves just as our other menus do, but we have a few mainstays: duck buns, a cheese plate and fish and chips.
Best time to come
The social hour for us is usually between 630 to 830pm and 10pm to 12am.
Café Gray Deluxe, L49, The Upper House, 88 Queensway, Admiralty, +852 3968 1106, cafegrayhk.com
Lobster Bar & Grill
The most coveted spot
We have a few tables in front of the bar with comfortable sofa seating and it's closer to the live band.
Most popular cocktail and snack
Our Old Fashioned and Negroni are very popular and we've also just launched a new bar book with a series of signature cocktails--the Taste of Ling is proven to be a crowd favourite too. For snacks, guests always go for the mini Wagyu burgers with french fries.
Best time to come
After-work before dinner from around 5pm to 7pm.
Lobster Bar & Grill, 6/F, Island Shangri-La Hong Kong, Supreme Court Road, Admiralty, Hong Kong, +852 2820 8560, shangri-la.com
Sugar
The most coveted spot
We have two beautiful spacious spots at both ends of the deck, which is more private with comfortable sitting.
Most popular cocktail and snack
Our "Miss You" cocktail (Tanqueray gin, grapefruit, lavender, raspberry puree, lemon juice, mint and salt) and Black Angus sliders (filled with Teriyaki sauce, mozzarella, grilled onions and avocado).
Best time to come
Normally our guests start to come at 5pm. As you know, we are situated in Taikoo Shing Road, we have lots of offices around here. After a long hard day working, they directly head to Sugar so 5-8pm would be the best time to socialize.
Sugar, 32/F, East Hong Kong, 29 Taikoo Shing Road, Taikoo Shing, Hong Kong, +852 3968 3738, east-hongkong.com