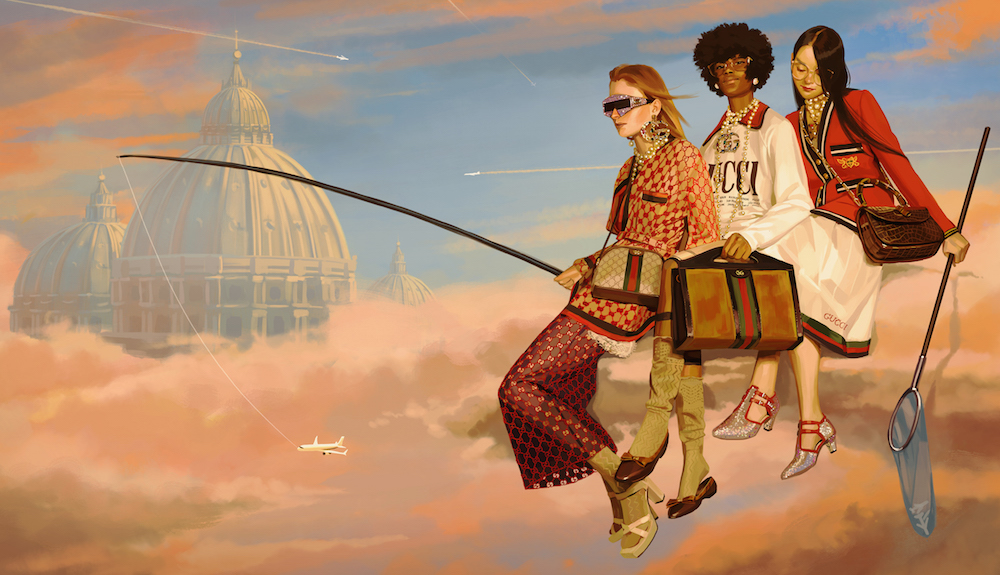 After gracing the façades of buildings in the most fashionable cities in the world, a Gucci Art Wall is now on display in Hong Kong's D'Aguilar Street. The artwork was designed by Spanish artist Ignasi Monreal, who is once again collaborating with the fashion house following the success of last Christmas's Gucci Gift Giving campaign.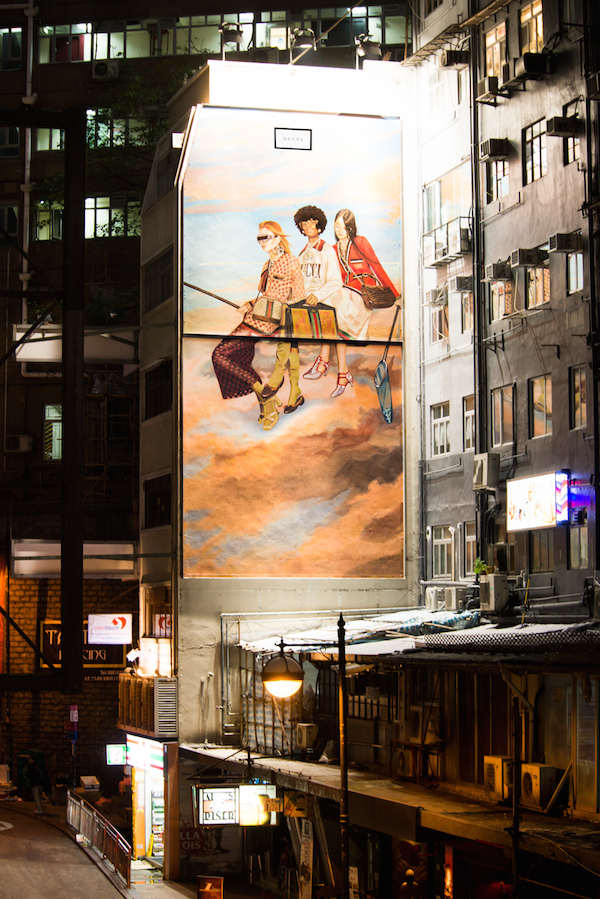 The Hong Kong Art Wall, the first one in Asia, features three women dressed in head-to-toe Gucci SS 2018 garments – including the crystal-studded eyewear – fishing airplanes in the clouds with an Italian classic dome in the background.The dreamlike vision that made Monreal's style famous and recognisable is represented through the vintage colours and the surrealist elements.
The Art Wall will be on display for two months, so make sure that you head to Lan Kwan Fong to snap Hong Kong's coolest wall.
Check out more art from Monreal on Instagram.