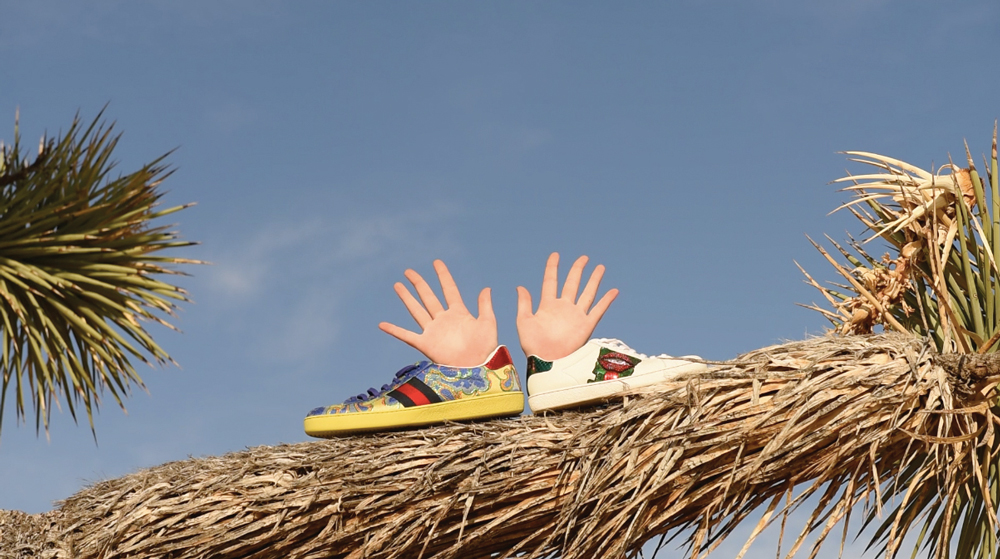 This is the year of the understated sneaker, and Gucci's Ace is definitely a part of the conversation. The Ace sneaker is clean, crisp and perfectly executed with the simple yet ingenious Gucci stripes on the upper. Its minimalist silhouette allows for limitless possibilities — aside from the classic white, green and red colourway, the shoe is offered in many styles featuring different uppers, colours, embroidery and additional punk studs.
Gucci has collaborated with creative forces around the world, from Korean longboarder Hyo Joo to New York–based Sue de Beer to create a video project, #24HourAce, to unleash the creative potential of the Ace as a canvas of self-expression through minute-long short films by creatives all over the world.
Check out the #24HourAce project on Gucci's Instagram, Snapchat and minisite.