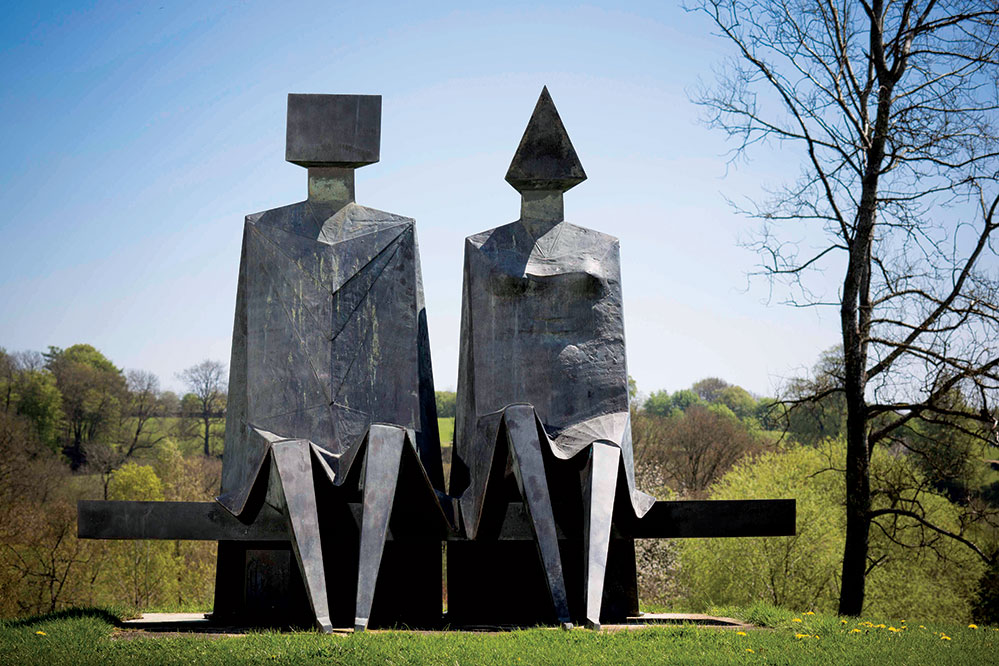 Often good things come in waves. Having hosted Antony Gormley's Event Horizon – 31 figures gazing into space from high altitude and at street level, comprising the most extensive public art installation seen in Hong Kong – the city is now playing host to the work of British sculptor Lynn Chadwick for one month. But rather than being the initiative of the British Council or Adrian Cheng, as Gormley's exhibit was, this quirky addition is the work of artrepreneur and philanthrocapitalist Greg McNamara through his independent art consultancy and curatorial body, McNamara Art Projects, set up this year.

McNamara is a young man and clearly on a bunch of missions. He wants maximum art exposure in the city or to increase people's exposure to it. "The proliferation of public art projects in Hong Kong is a step in the right direction and having access to art allows for audience development," he says.
From the M+ INFLATION! project in 2013, to the increasing number of initiatives spearheaded by both commercial and non-profit entities, something indeed seems to be happening.
"The Lynn Chadwick exhibition differs in terms of content. We are delivering established modern art, which by its nature also engenders a discussion about art history, context and the story of human creativity. I believe the exhibition adds to the spectrum of history that public art has to offer Hong Kong."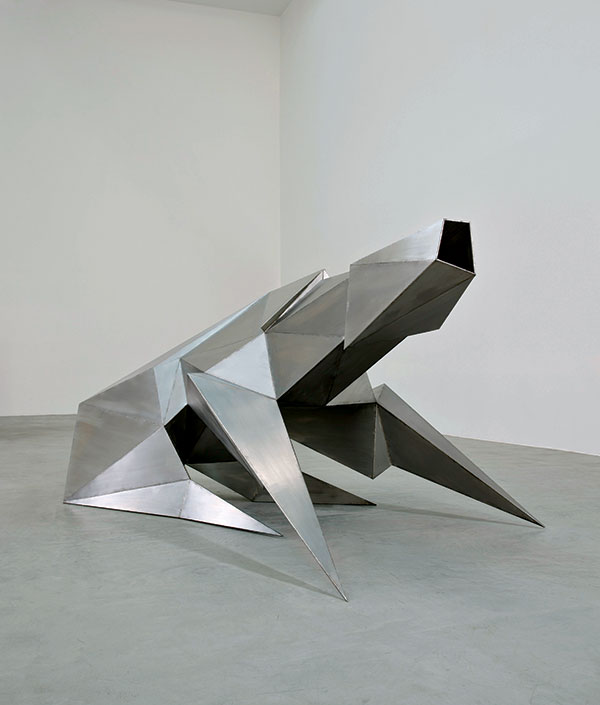 Lynn Chadwick, Royal Academician, represented Britain at the Venetian Biennale and was awarded the prestigious international Sculpture Prize in 1956. This exhibition provides audiences with unprecedented access to these canonical artworks by a man often regarded as Britain's leading post-war sculptor. From monumental to diminutive, the energetic and architectonic sculptures have been installed across Central and accompanied by a thoughtful educational programme offered free of charge to the public.
Event Horizon took three years to realise; how did the self-starting McNamara convince the authorities that he would represent Chadwick and locate the figures? "I approached the estate of Lynn Chadwick about a year ago to broach discussions about a potential exhibition in Hong Kong," McNamara says. Chadwick, he says, is an artist he's admired for a long time due to his "sculptural process and the imposing beauty of his works." You can't help but wonder how Hong Kong's bureaucracy may have influenced this matter of art accessibility. "The proposal was eagerly met with Hongkong Land's interests in bringing back Chadwick's masterful work after his exhibition at The Rotunda 24 years ago. Our shared vision and dedication towards public art has created synergy, and the exhibition is realised on a much greater scale, with sculptures on display not only in The Rotunda of Exchange Square but also across Hongkong Land's Central portfolio."
McNamara explains that as soon as the venture was agreed, he looked for the most suitable space in which to showcase a large and engaging public exhibition. Hongkong Land seemed to be the perfect fit with their portfolio in Central, as well as a heritage as patron to the arts. "When a partnership with Hongkong Land was established, we looked further into which locations we could utilise and crossed that with the initial list of 25 sculptures that I had drawn upon numerous visits to the Chadwick Estate."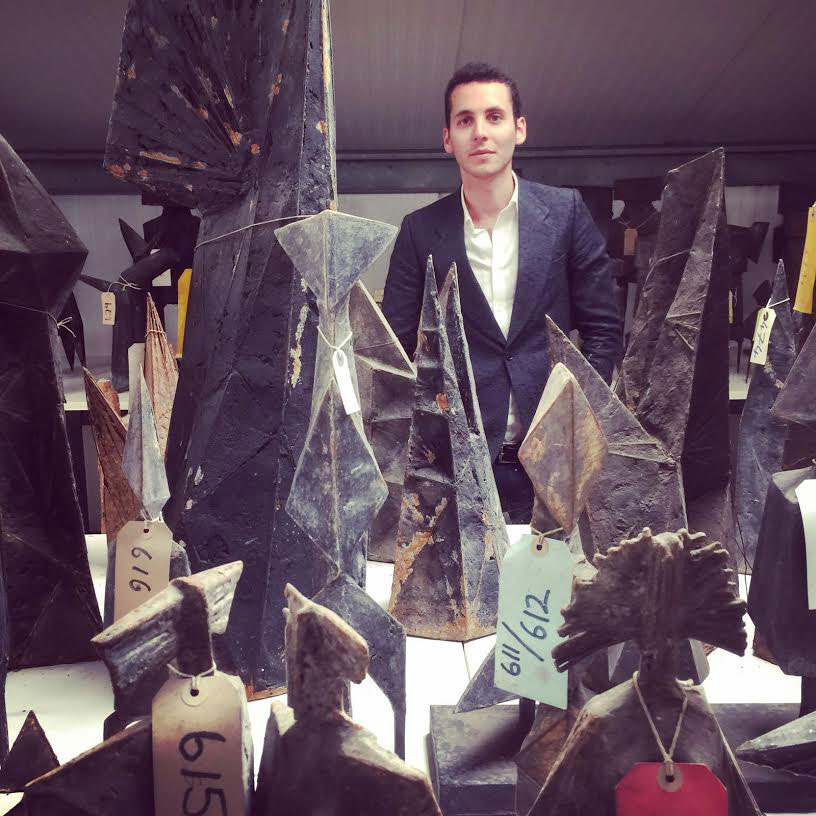 The exhibition is comprised of monumental outdoor sculptures, such as Sitting Couple in the Open Plaza of Exchange Square or Stairs outside Jardine House. When utilising interconnected bridges which seamlessly connect their buildings, people also encounter a range of sculptures, enlivening their daily commutes. They are all anchored in the main exhibition at The Rotunda, Exchange Square.
Any discussion with McNamara soon reinforces his commitment to art's greater good. "It is a belief of mine that I share with many others, that exposure to art can have such a powerful impact on people's lives. It is important therefore to attempt to democratise art making it more accessible to the public, in an attempt to engage the people of Hong Kong with art on a daily basis."
This isn't McNamara's artistic baptism of fire. On a more intimate scale, he brought contemporary Japanese photographers Nobuyoshi Araki and Hiroshi Sugimoto to Ben Brown Gallery. "I find the works by both Araki and Sugimoto to be compelling and beautiful even though their aesthetics are seemingly of such opposing natures." He admires how Sugimoto presents the spiritual shinto nature of Japanese culture and Araki the hidden Japanese subculture of Kinbaku.
It's hard not to wonder how much staging an exhibition of the scale of Chadwick's in Hong Kong must trouble the exchequer. "I am unable to disclose the exact figure. However, bringing 25 bronze and stainless steel sculptures to Hong Kong from England, six of which are monumental in size, is always going to be a costly endeavour," he says. The exhibition has been funded by McNamara Art Projects with the support of Hongkong Land and is clearly not an exhibition run for commercial purposes.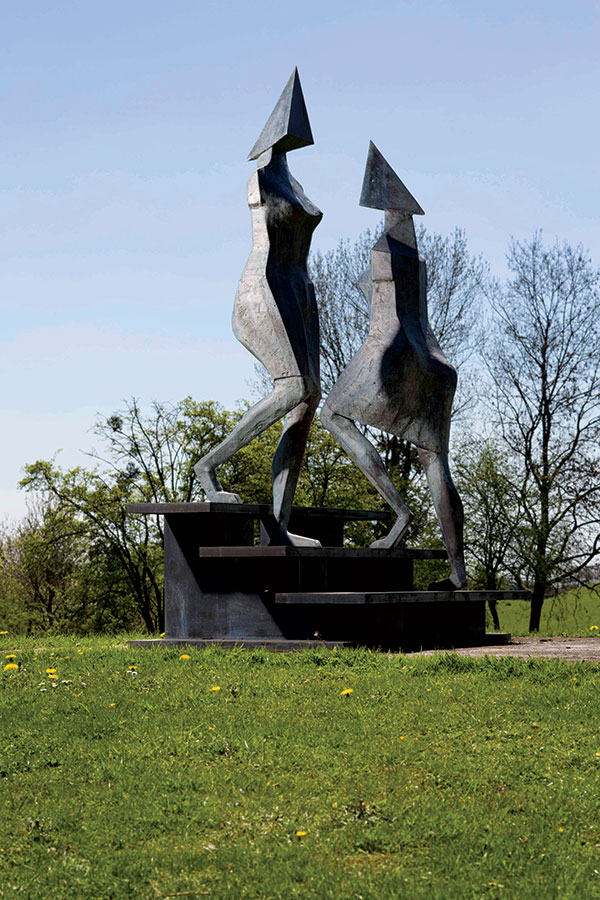 It's interesting to speculate what's next on his inventory of public art projects. "We are in discussions with a number of international artists for our programme over the next two years. Whereas I cannot currently disclose our next exhibition, I can say that our direction is geared towards more experiential contemporary art installations." It's also tempting to speculate what McNamara's dream project might be. "Our dream project would be to showcase a large scale and immersive exhibition by the American light and space artist James Turrell, this would be a significant step in developing Hong Kong's cultural landscape, as well as one that truly shows the breadth and power that contemporary art holds."
McNamara elaborates that the general climate does not support creative practices, due to a lack of dedicated space for artists to have studios and local galleries that support local artists. "It is a vicious cycle," he says. "But there has been gradual change, with more attention being put on local galleries and artists. If this trend continues then we will see a promotion of local artists in Hong Kong. A part of our vision is to get to a point where we can support local artists by providing free studio space in our way to give back to the artists, as well as to the public."
When he's not set on raising the artistic awareness of the city, he and McNamara Art Projects will provide guidance in shaping public and private collections across Asia, with a focus on Western modern and contemporary. All commercial sales go towards supporting the public art programme, generating a sustainable ecosystem from which the public benefits. Art up, people.