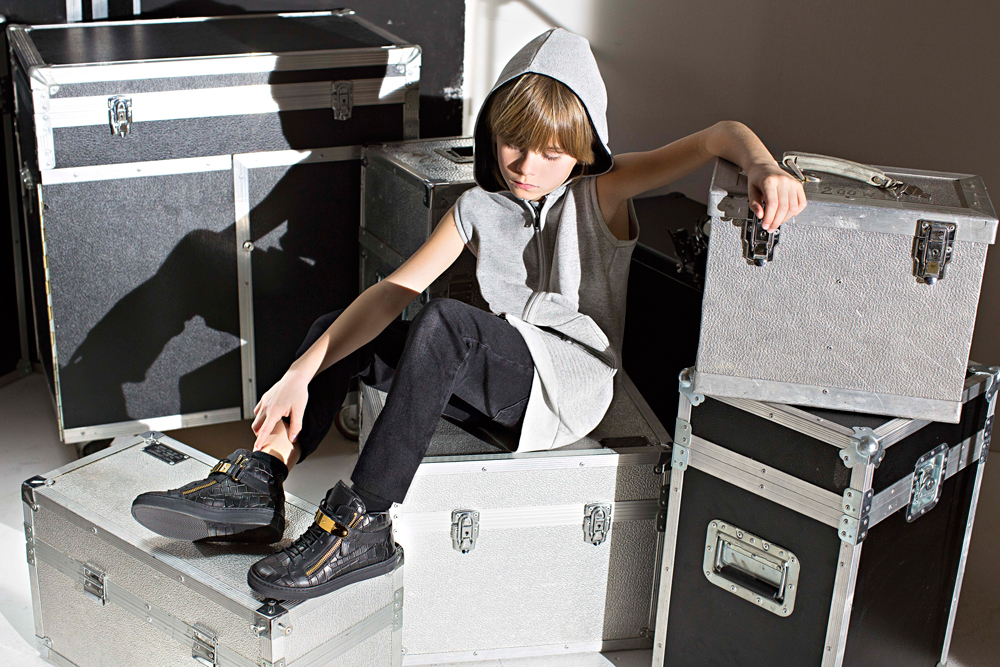 ​Italian footwear designer Giuseppe Zanotti, whose creations are adored by celebrities and models alike, has just launched his first junior collection. The Giuseppe Junior line is an exclusive collection of sneakers for babies and children, and features the brand's signature bar style in sneaker in seven colours and various materials. The collection incorporates nappa leather, velvet, laminates and crocodile prints alongside metallic accents and crystal details.
"In the past, I have designed children's shoes for my clients and celebrities such as Beyoncé, Kanye West and Kim Kardashian and Karolina Kurkova. Their children were some of my first little fans. Delighted with the growing popularity of these styles, I thought it was the right time to create a specific line for the little ones and I loved translating my designs into the first junior collection," Zanotti says. The junior collection will be available from baby shoes upwards to size 33.
Expect these mini works of art to hit the brand's stores by the end of May, but you can make sure your young ones get to rock them first by pre-ordering them online at giuseppezanottidesign.com.