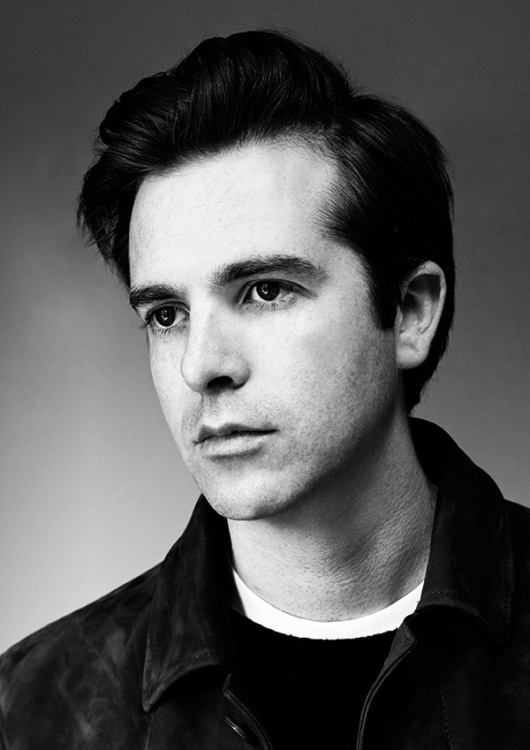 Style has never been about what you wear, at least not entirely. Style is an attitude, a confidence, a bearing, poise and personality. The most stylish gentleman is not the man dripping in labels, but the man who can turn heads simply because of who he is and how he holds himself. The best way to be stylish is simply to be comfortable in yourself, hold your head high and own every room into which you walk. That's always been Tom Ford's mantra: you are a part of the scene when you walk into the room and it's your responsibility to look the part.
"Not many people are as fussy or as visionary as Tom Ford," says Mark Frost, the design director of Gieves & Hawkes. Frost leads the creative efforts at the legendary tailor at No.1 Savile Row and has previously worked for Tom Ford.
"Most guys choose a tailor based on relationships," he says. "Once you have trust and faith in that person and they understand you and what you're trying to achieve, then you're in their hands. They have their own opinions on how best to do that for you, and work best for you, understanding individual quirks."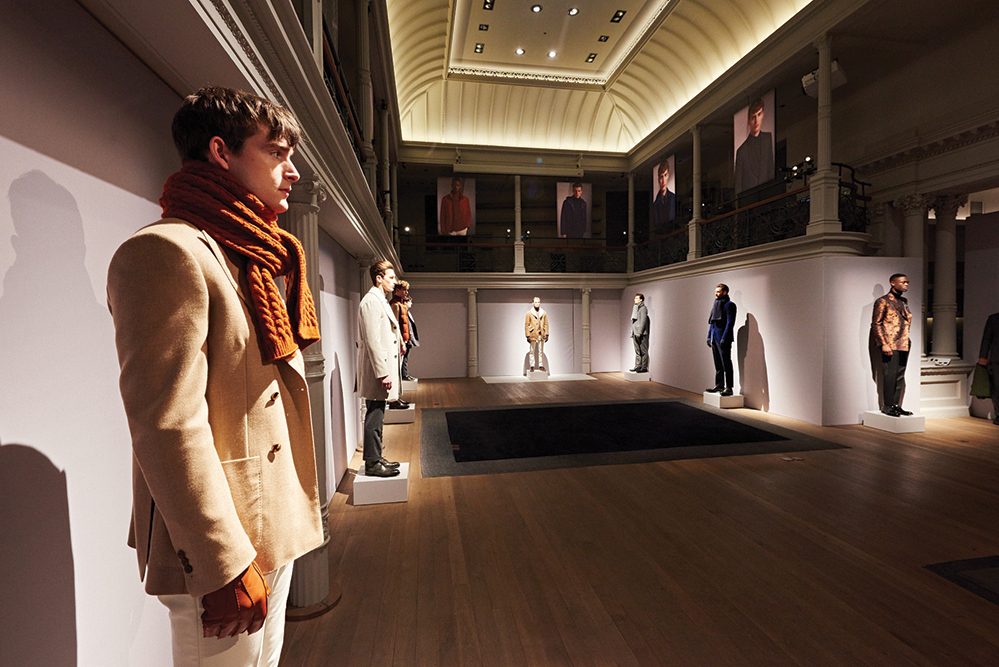 Frost is fortunate to enjoy the world of men's tailoring from a rare perspective. Yet defining style on the global stage is a notoriously fraught task with its local and regional specifics and predilections. Yes, Frost says, style does vary tremendously and certain markets do demand products that don't necessarily match or fit the tailor's style.
There is one consistent in the maddening irregularity of fashion. "People want a story behind the product that's sort of culture-appropriate," he says. While each of us does seek a constant, our tastes are also morphing, evolving constantly. "I remember starting four years ago and being told we couldn't sell a linen shirt for love nor money, but now we do," he says.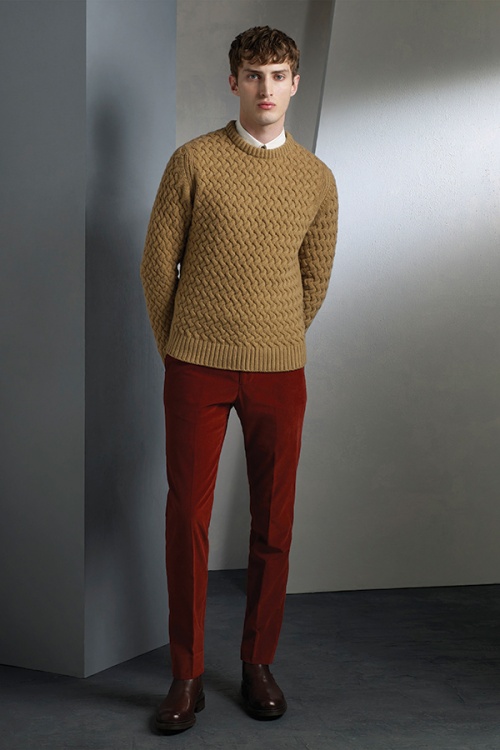 Which also begs the question, how many market trends does a Savile Row tailor ignore, given they cycle through so swiftly. Or, how much does commitment to style override the vagaries of fashion on The Row? "There are some things you take as gospel, then things that evolve and you have to trust your own instinct. All designers do that anyway," says Frost. "A certain percentage of your own personality must always go in design, that's what makes us individual and drives the business. You have to back yourself to say this is what I think we should do and then other times when you have to tweak it. At certain times you say, 'I believe in this' and you have to hope it piques people's interest. It helps you explain the rest of your story."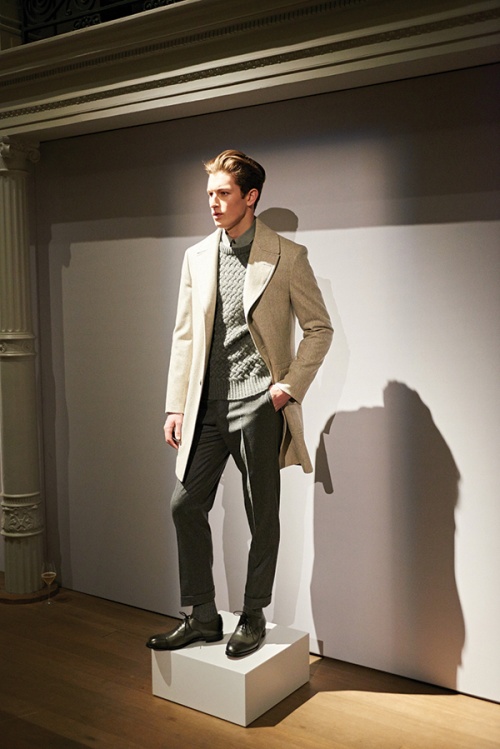 Minus some of your personality as a designer and perhaps occasionally limited by the constraints of the house, the drive or inspiration to create fashion that suits the moment must come from somewhere else. Frost says that as a designer he relies on the broader industry.
"We're all interested in fast fashion, see now, buy now, those trends, the concept driven things but, when you come to Savile Row, there's a feeling with you the whole time that it's a modern and changing road," says Frost.
"It may not change as fast as Oxford Street but that's the beauty and it changes in a different way. You sense that every day. But whether I see something in a magazine, online or on Instagram, it sort of changes your opinion again. When you see somebody or something on The Row and you think, actually, this is kind of why we're here and why it's so special. It might not be on Instagram or in magazines but it's special in the same way."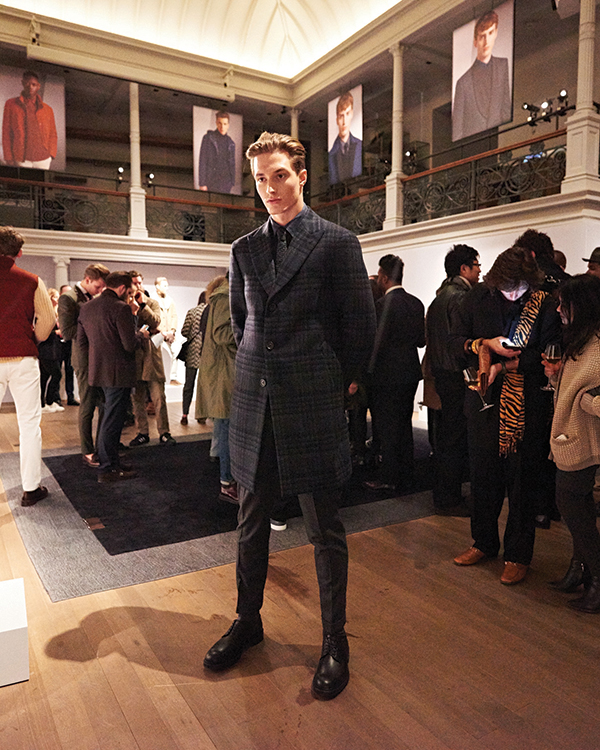 Ironically, customers now wanting a story and a growing reaction to the speed of ready-to-buy fashion retail change, means Frost, and Gieves & Hawkes, have found themselves back in a situation they hadn't thought possible just a few years ago.
Among any number of iconic moments, the brand made the bespoke military jackets for Michael Jackson in the 1980s that came to define the pop icon's look. The firm's history of creating military uniforms and ornate accessories may subliminally be on the cultural money given the channelling of such looks by labels that include Saint Laurent. "When people come into the store and see the pictures in our archives, and you see their eyes light up, you really do think, wow, this has a powerful effect," he says.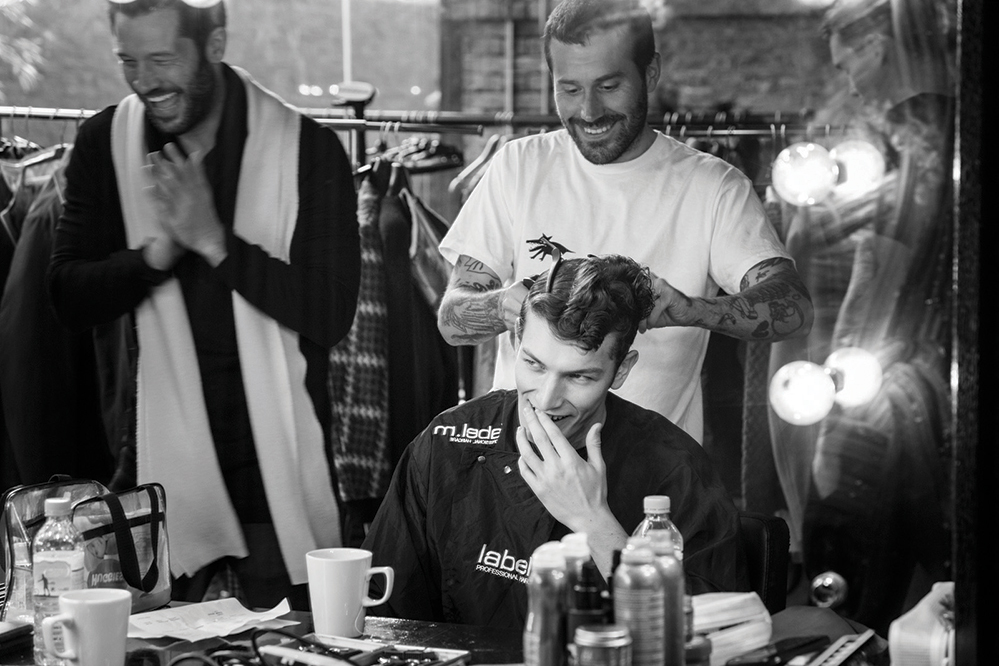 But don't expect Gieves & Hawkes to go all uniform on its clientele anytime soon. "We're not about to start putting epaulettes on everything, but we should understand how best to use such connotations and there are certainly things we can take from that. It does seem like an interesting time for it," he says.
"It's a good thing that brands like Saint Laurent can help make our reference points even more fashionable again by presenting them in a different way. But, they do go out of fashion, we don't. The cyclical nature of this industry means we drop in and out of fashion every so often, but we'll always be a constant middle ground for style.
"There will always be the type of garments that we've produced for the last two hundred years somewhere in the industry, whether that's at the very forefront of cutting-edge fashion as they may have been at a place like Saint Laurent, or whether in 10 years time it will have changed and become more preppy or sporty, but there will always be the Gieves & Hawkes perception of the market."