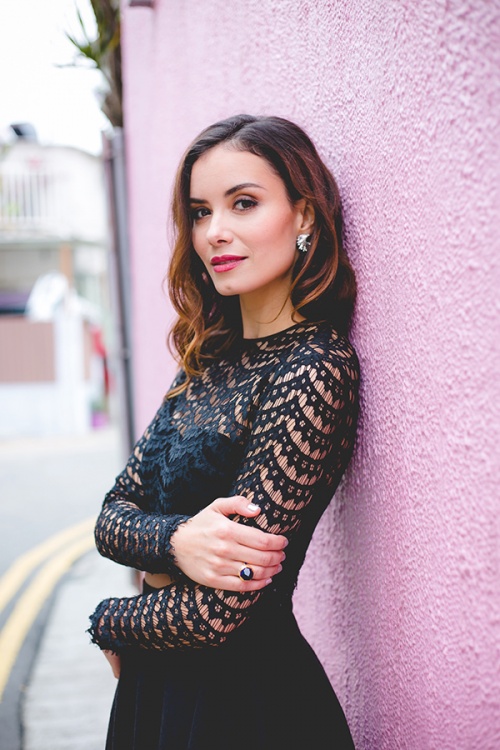 We could not think of anyone else who represents the future is female more than Ines Gafsi, the co-founder of Female Entrepreneurs Worldwide, an organisation that seeks to empower women by helping them build up their networks and honing their skill set. Originally from France, Gafsi caught the travel bug and found herself working in Asia, surrounded by talented women who desired to be successful, but lacked self-confidence and the mentors to guide them. She established Female Entrepreneurs Worldwide with Anna Wong in July 2015 to help these entrepreneurs build their network. Today FEW has established a network of over 3,000 global businesswomen, professionals, investors and entrepreneurs.
Can you tell us your background? Where did you grow up? How did you find yourself in Hong Kong?
Originally from France, I was born and raised in the capital of Normandy, Rouen. It's a very charming city only an hour away from Paris. My father is from Tunisia and my mother is from France which made me feel not completely tied up to one country and more willing to get out of my comfort zone. I've always been very curious to discover the world so I travelled extensively and lived in London and Delhi before moving to Hong Kong. It was almost out of curiosity but also because I wanted to live in the one of the most dynamic parts of the world that is Asia, where exciting opportunities arise more often, that I ended up in Hong Kong.
What inspired you to start Female Entrepreneurs Worldwide with Anna Wong?
We saw the need and challenges women face: they lack self-confidence and rank the fear of failure and security greater than the desire of success, they lack of mentors to advise them and have a majority used their personal saving as their top funding source. We want to build self-confidence and encourage women to work hard and expand their skill set, increase access to successful female leaders and mentors to encourage women to run successful companies and build women's financial capabilities and ensure access to outside financing.
How do you feel FEW benefit the community?
We do believe you can empower women with words. We are grateful to regularly receive messages from women who join our entrepreneurial programs and conferences and "love what we do", admire our work and want to join and take an active part in the community. They understand we want to make a difference, in their life, our lives and impact the world to some extent.
We are launching soon a mobile app that will be a platform to connect all the members of our community. This online ecosystem will allow to broader exposure to our members' businesses, connect them with experts and will also provide insightful video skill workshops.
Our conferences will keep bringing to light successful women leaders and inspire others to dream big! We aim to reduce the gap between men and women role models. Allowing women to shine on stage will contribute to this.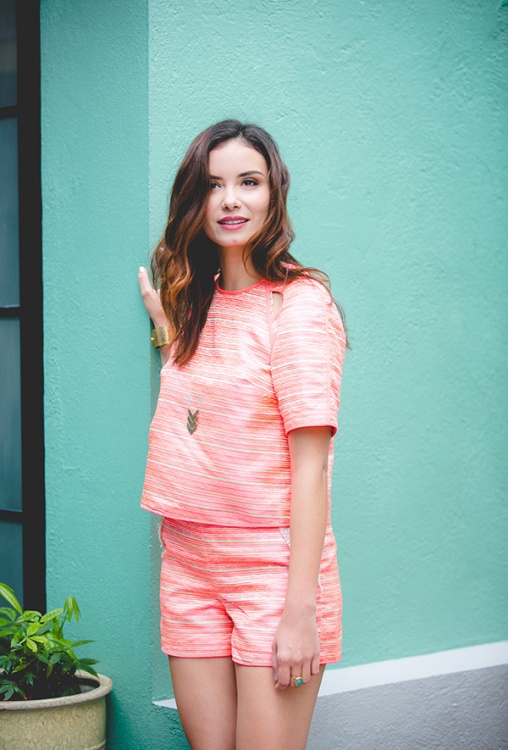 When did female empowerment become a lifelong passion for you?
I've always been surrounded by talented women that seldom had the courage to pursue their entrepreneurial dreams or struggled to make it happen because of the lack of resources and mentors. We want to build an entrepreneurial platform that helps women to be more successful. At the heart of it, I need to see how the story ends, to feel and experience the gratitude and appreciation of the people I've helped in order to be happy because I know my efforts contribute to something bigger than myself.
Obviously FEW is a great network full of powerful and like-minded women. Do you go and find these people or do they naturally come to you?
We are used to be on the hunt because a lot of successful leaders are low key and do not really have the time for personal branding. However today FEW is more established and attract successful leaders who want to give back to the community, share their expertise and story to inspire others.
Why is it important for women to have a strong support network when it comes to business?
When you start a business you need to have the right people behind you. Individuals that you admire and who keep you inspired. FEW is a wonderful, nurturing and supportive community. So put yourself out there to reach out and make opportunities happen.
You're an expert in start-ups. What's the key to being successful?
Coco Chanel once said "in order to be irreplaceable one must always be different". Standing out from the crowd is a constant battle that is fought in the hearts and minds of the startup founders, as well as customers. The key to long-lasting success us making that differentiation sustainable.
Have a vision, a team and a financial plan. Be nice to people, stay humble and give back.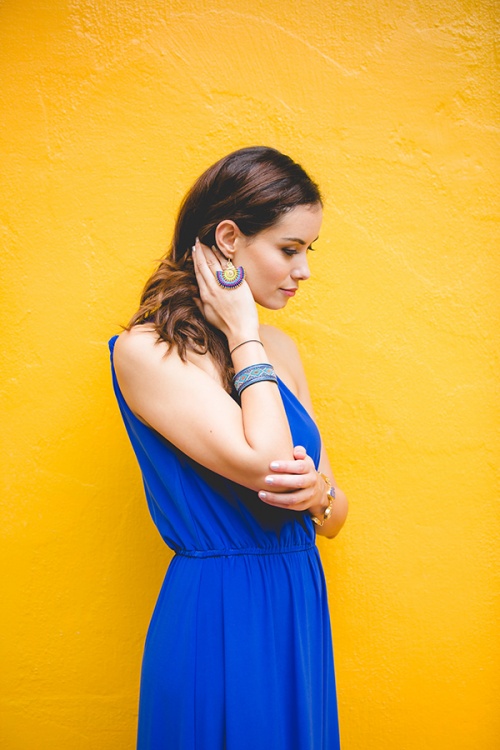 How do you balance work and life?
There is always more to life than work. It's important not to neglect nurturing a counterbalance even if it seems difficult. You can't do it all. You need to choose what's most important to you and go after it. Personally, I always make sure to allow time to rest, enjoy nature and regular exercise.
How do you feel about the concept, 'the future is female'?
More and more women have the courage to dream and the fortitude to make those dreams happen. We are entering a very exciting area for women.
Who are the women that have inspired you throughout your life?
Women in my family - my mother and grandmothers. The are all creative, hardworking, and strong willed- marching the beats of their own drums. From a young age I was taught and shown that it's okay to be different, and that helped me get to where I am today.
Apart from the women in your family, are there women leaders or peers that you look up to?
I admire many female leaders but if I had to choose one it would be Michelle Obama. She feels like a real person. Not pretentious. Not precious. She was not brought up in wealth and privilege – she came from a working class family. Her devotion to unprivileged communities and young people to encourage them know that they matter, that they belong is so inspiring.