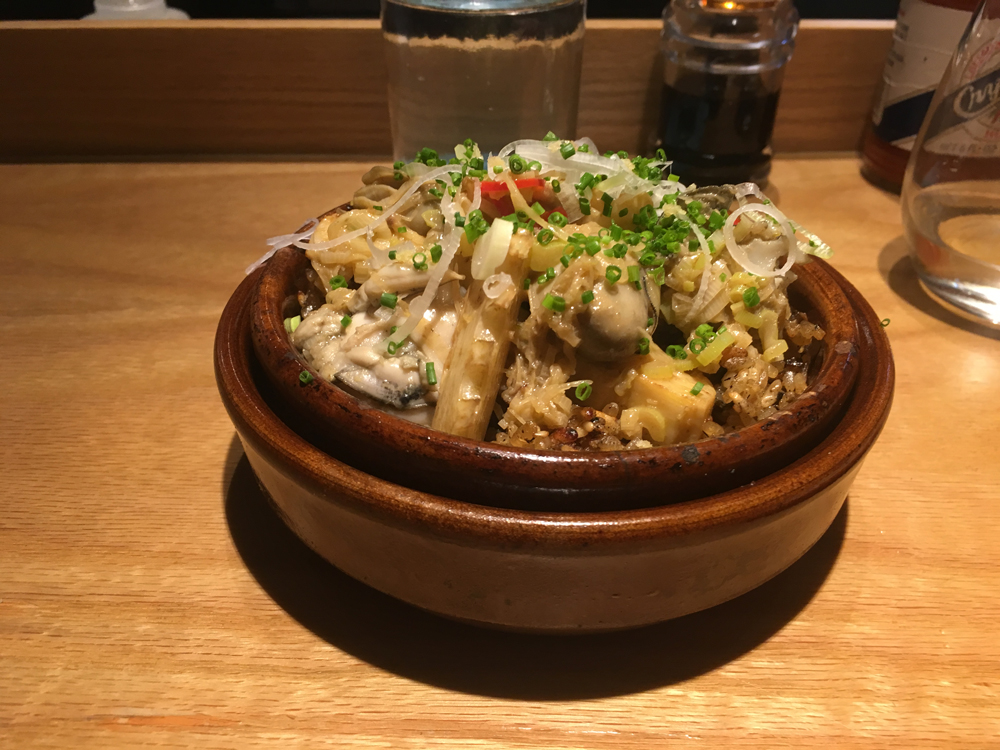 If you haven't yet indulged Okra, the little restaurant in Sai Ying Pun that's been making big noise in the hands of New Orleans–born chef Max Levy, Amanda Strang finds three very good reasons to try it out.
Having opened Okra 1949 in Beijing – a fine dining presence in the capital with an omakase feel – Max Levy's Okra Hong Kong transports that refinement to the upper floor of its Sai Ying Pun locale, while offering more casual fare on its lower floor. It's a work in progress, too. Max, along with his chef de cuisine, Daniel Garner, has been developing the menu over recent months into a fusion of techniques and flavours that melds Chinese, Japanese and Louisiana, with a decided Japanese bias.
Levy began his career working for a Japanese restaurant in Colorado, before moving to Tokyo, New York and Beijing, learning more of Japanese cuisine in each. Five years before Okra, he opened and oversaw the award-winning Bei restaurant at Swire's The Opposite House in Beijing. Along the way, and between accolades, he's become something of a sake specialist and assumes charge of the spirit at Okra. He makes his own sake every year in collaboration with a Japanese brewery, based on the character of the Chinese zodiac. Now that's fusion that we like!
Daniel is a fellow Japanophile. He worked for Nobu Matsuhisa in Dallas and across Nobu group's Hamptons, Malibu and Beijing outlets. Dan walked into Okra Beijing one day where he met Max and within minutes the two Louisianans, with shared interest in Japanese cuisine, saw the future, and it was Okra Hong Kong.
Here's three great reasons to go.
1. Smoked Bonito Zuke. The cured and smoked Bonito fish by the chef himself. Served with a side of bacon, kale, garlic and a thick Yuzu sauce. A good example of fusion techniques used in the way Daniel smoked the fish. Smokey aftertaste blends very well with the bacon kale that it's served with.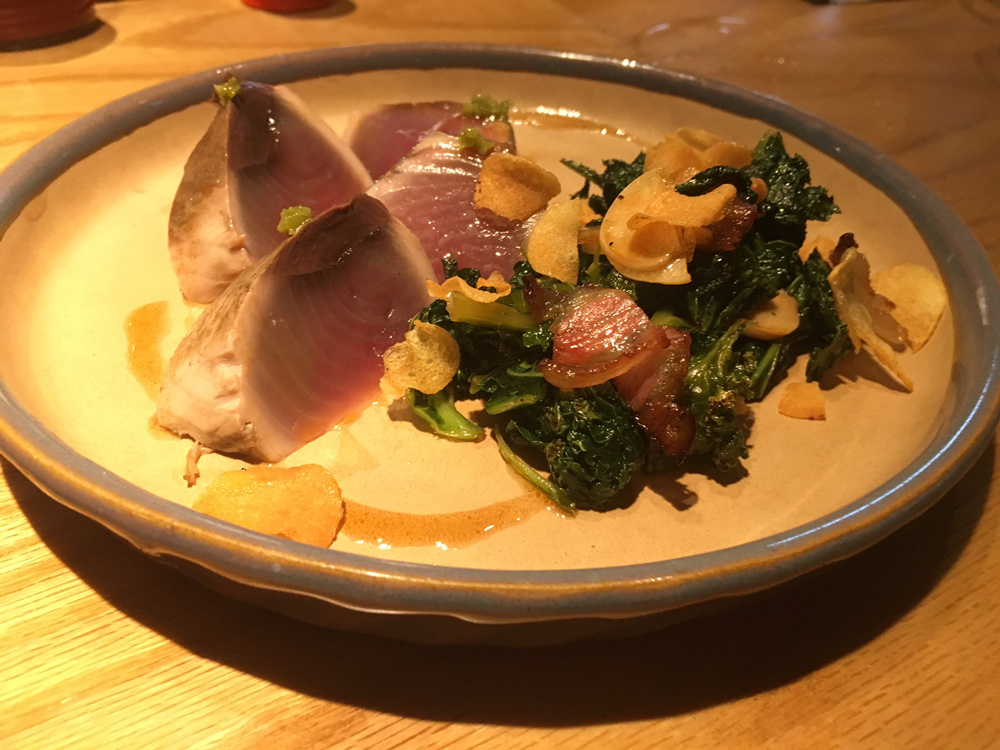 2. The bamboo oyster over crispy rice dish served at the end of the meal. This really hits the spot. The oyster is lightly cooked in the oven. The creaminess of the oyster blends into the sushi rice. Bamboo is seasoned and the crunchiness adds texture to the dish. Love it.
3. Smoked Yuzu Jam Baby Back Ribs – no better dish to illustrate the Louisianan roots of the chefs. Succulent, juicy charred ribs are enhanced with a yuzu based sauce. The yuzu cuts through the taste of the fat. Personally I always love it when a chef serves pickles along with a fatty dish to help clean my palate.
And at Okra, you'll clean every plate.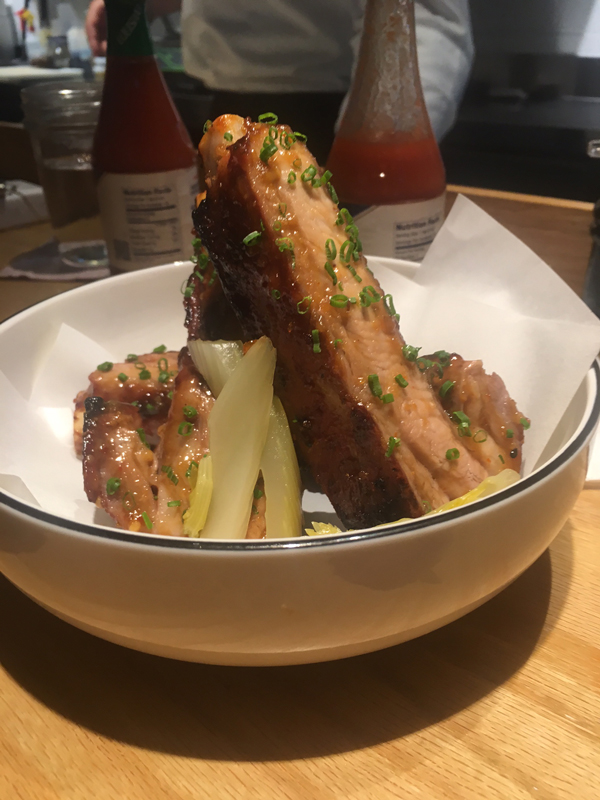 Okra. G/F, 110 Queen's Road West, Sai Ying Pun, Hong Kong; +852 2806 1038. www.okra.kitchen