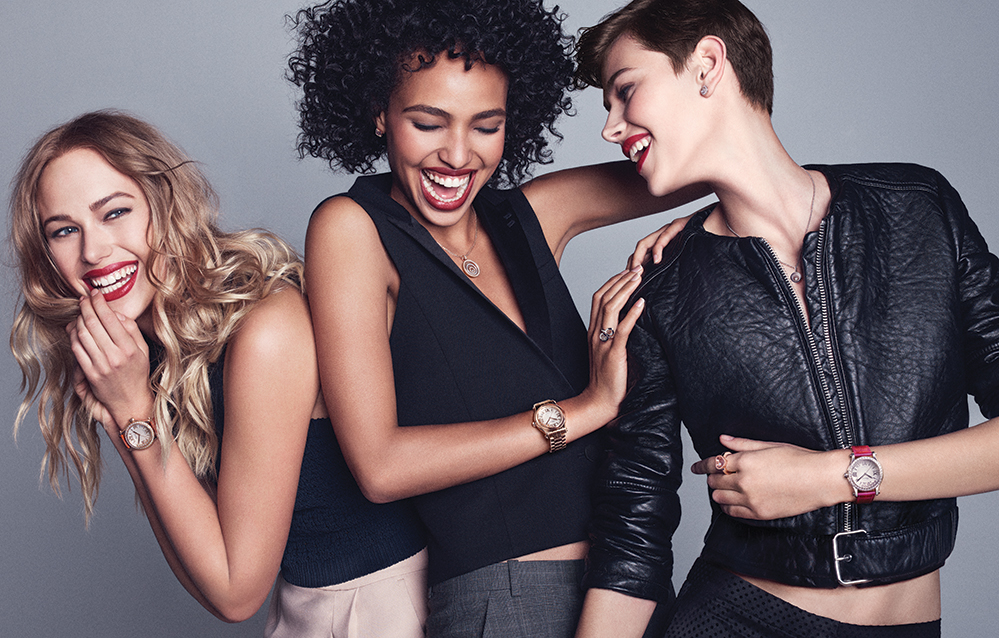 For a moment stop and think about the most memorable motifs and emblems. Do images of animals fill your mind? Do Cartier's panther or Bulgari's Serpenti motif – replicated down through a range of necklaces, bangles, rings and watches – come to mind? Chanel's constellations, the camellia or stalks of wheat?
Each of the fabled houses appropriates imagery upon which it builds and shapes its iconic products.
At Chopard, the inspiration is much more subtle, but no less iconic. The most instantly recognisable signature from the storied watch and jewellery maker is arguably Happy Diamonds, where the diamonds are freed from their settings and allowed to circulate freely. It's a remarkably flamboyant concept and an idea that is unique in jewellery and watchmaking.
The inspiration for Happy Diamonds was born of an encounter between water and light. Forty years ago, Ronald Kurowski, a designer at Chopard, was taking a stroll in the Black Forest in Germany when he happened upon a magical sight. He had come across a waterfall, with thousands of water droplets bursting out from it, reflecting the daylight and sparkling with all the colours of the rainbow.
Within the mesmerising vision was the kernel of an idea. How do you capture the brilliance of the water droplets? Why not free diamonds from their rigid settings and let them sparkle to its full radiance?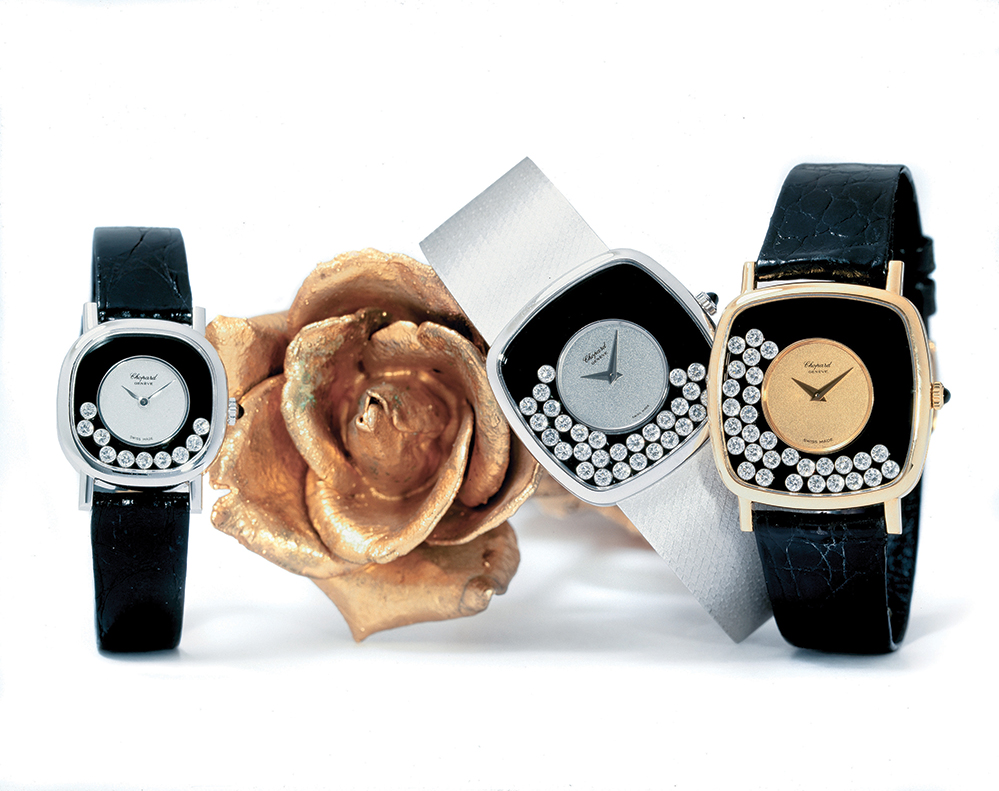 The first Happy Diamonds model was born as a men's watch in 1976, an innovative design that is just as relevant today as it was 40 years ago. A big cushion-shaped timepiece with an 18-carat white gold case and bracelet, the watch has a black dial to further highlight the moving diamonds beneath the sapphire crystal case.
When Chopard co-owner Karin Scheufele first saw the original design, she proclaimed that "diamonds are happier when they're free". The name stuck and the watch became an instant icon.
That Happy Diamonds is fascinating to look at helped attract immediate success. It was probably the playful and almost childlike pleasure one gets from gently moving your hands and watching the diamonds dance across the arm.
The success of the first Happy Diamonds watch also sparked the brand's foray into jewellery making. It was a stroke of genius. Caroline Scheufele, Chopard's co-president and artistic director, and also Karl and Karin Scheufele's daughter, had always been fascinated with the circus. Giving free reign to her imagination, she had drawn a clown, its tummy full of moving diamonds and colourful stones. Initially produced as a one-off model for her own personal collection, the success of the jewellery collection led to the launch of the Happy Diamonds jewellery line and also marked the start of jewellery at Chopard in 1985. After the clown came other precious creations including an elephant, a ladybird, a teddy bear and the much-cherished heart.
Happy Diamonds continued to go through countless transformations. Happy Sport was the first watch to combine steel and diamonds in 1993. Later models include the Happy Fish in 2002, Happy Spirit in 2003 and Very Chopard in 2010, all of which have been built around the distinctive mindset of Happy Diamonds, its unique visual identity, its inimitable philosophy and its playful spirit.
Happy Diamonds is 40 years old. To celebrate, Chopard has gone back to the beginning, creating a 40th anniversary model of the original Happy Diamond watch and a new line of jewellery named Happy Dreams. Designed for women, the new version of the Happy Diamonds watch retains its initial cushion shape, with the addition of prong-set diamonds around the dial to emphasise its feminine shape. More mobile diamonds whirl freely on the white mother-of-pearl dial.
Twirl your hand, watch Happy Diamonds move around your wrist, and let beams of sunlight dance across your eyes. You're holding a piece of the Black Forest right there in the palm of your hand.