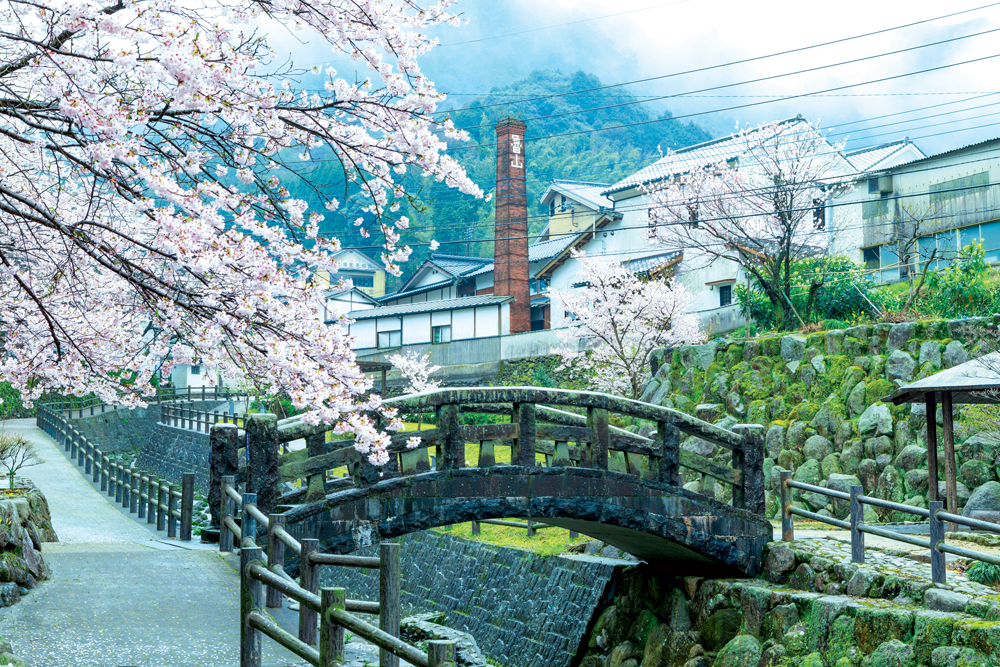 It's not as buzzy as Tokyo and doesn't get half the publicity of Osaka or Kyoto, but Fukuoka is a leading destination in sakura season. Japan's fifth biggest city also has a vibrant restaurant scene that rewards visitors richly. This is a city for sakura, luscious noodles and Michelin-rated sushi. 
Baths and Pools
The Grand Hyatt Fukuoka allows its guests the luxury of endless shopping and eating because it's connected to Canal City Hakata, a multi-storey complex that will satisfy shopaholics and foodies alike. The hotel offers a taste of ryokan accommodation and suites fitted with tatami mats. Fukuoka has no onsen water but guests staying in a suite will enjoy leisurely baths in a wooden tub overlooking Japanese-style gardens. The property attracts a younger crowd in the evening, who gather for cocktails in cabanas beside the swimming pool. The alternative to your own cabana is a poolside restaurant table where you can savour spaghetti with mentaiko, a marinated roe that is a Fukuoka speciality.
Taste the Stars
Sushi from a Michelin Guide-rated establishment in Fukuoka costs about one-third of what you might pay in Tokyo. Gyoten, for example, boasts three Michelin stars. There, the chef keeps his fish in a custom-made Louis Vuitton box. If the restaurant is packed, you might try Chikamatsu, where everything from the interior surroundings to the chef's starched white uniform is impeccable. But this too is a favoured haunt and reservations are needed, up to one year in advance. Never despair, for many other options are available such as Sushi Aso, Sushi Sakai and Sushi Kanbi; each has one Michelin star. Tenzushi is one of the sushi restaurants most highly rated by Tabelog, the top food website in Japan, but to get there you must take the train to Kitakyushu, 20 minutes away. The alternative to all this sushi is another property with one Michelin star, Tempura Takeuchi, a 30-minute drive from the city, that serves tempura and 14th Generation sake for astonishingly low prices.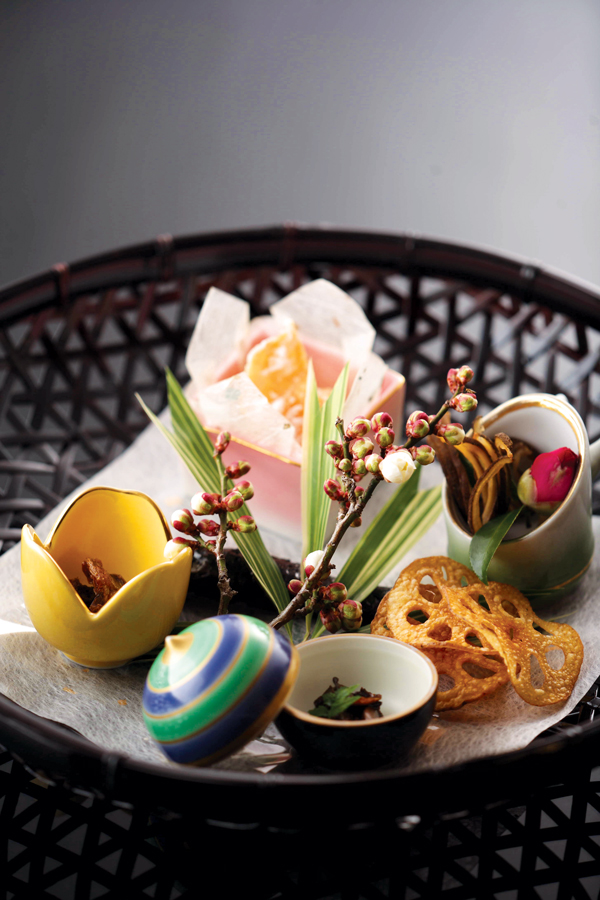 Kaiseki Dining 
Matsuyama, with one Michelin star, is 30 minutes from the city by train, but is well worth a visit. The warmth and friendliness of the young chef and proprietor make diners feel more like guests in his home than customers in a restaurant. The glassware is vintage Baccarat Crystal and put into service quite unpretentiously. A meal at Matsuyama is exceptionally enjoyable and memorable. Back in Fukuoka, Ebisudo is an elegant kaiseki restaurant with two Michelin stars. Another kaiseki establishment worth visiting is Sensui, which rates a mention in the Michelin Guide.
Tempura and Tonkatsu 
Those that lust after fried food can satisfy their craving at Tenko, where the chef prepares a full-on tempura omakase dinner. Each piece is fried to crispy perfection. Round off the meal with a bowl of ten don or tencha. Devotees of tonkatsu, or fried pork cutlet, should try Anzu on the top floor of the Iwataya department store. Be warned, the queues at lunchtime can be long. Go shopping afterwards to work off the calories.
Sakura Season 
Onyado Chikurintei is a beautiful onsen and ryokan in Saga, a 90-minute drive from Fukuoka. Onyado Chikurintei is connected to Mifuneyama Rakuen, a park that is the biggest destination in Japan for viewing cherry blossoms. From now until the middle of April, the park is lit up each night. Within its boundaries are about 2,000 sakura trees and 20,000 azalea shrubs, which bloom against the backdrop of the stunning cliffs of Mount Mifune. The display of cherry blossoms can also be viewed in Fukuoka, at Maizuru Park among the ruins of Fukuoka Castle. From the observation platform here you can see 1,000 sakura trees and admire the urban panorama beyond. On a hillside within the city is yet another option. Nishi Park is considered among the 100 best spots in the country to view the blossoms.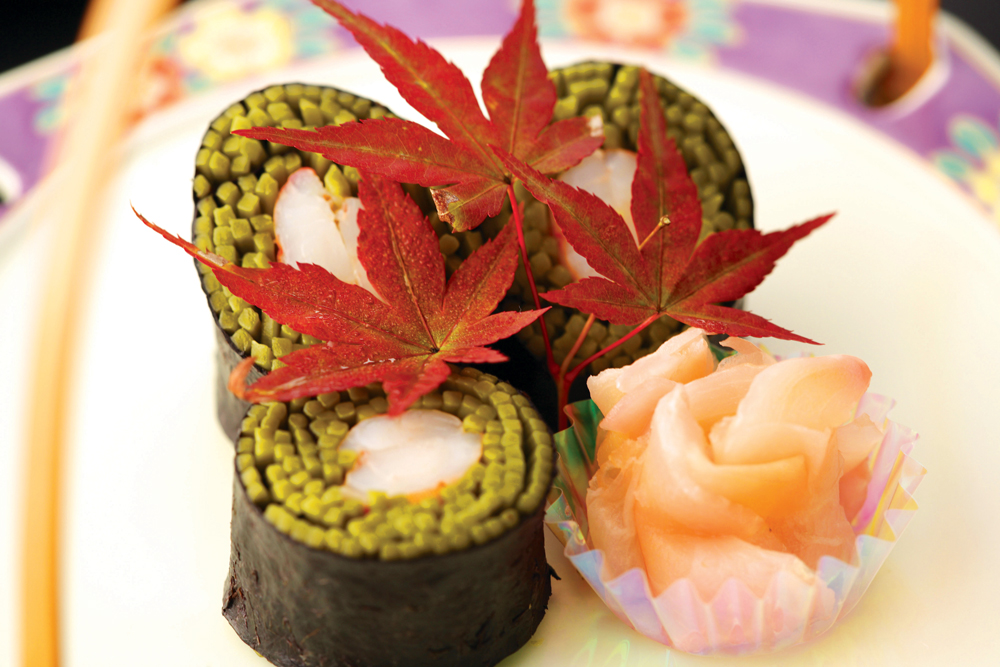 Brilliant Soba
Sobagui Imatomi is a favourite for buckwheat noodles. The specialities of this sobaya are duck hotpot and skewered duck served in sophisticated surroundings. A gorgeous display of ikebana at the entrance is a welcome sight for diners. The menu here is in Japanese and the establishment does not have Wi-Fi. A more accessible sobaya is Murata. The restaurant offers delicious bowls of soba with optional extra toppings such as grated mountain yam with egg or a piece of shrimp tempura. Make sure to try the Japanese-style omelette, yuba sashimi and oyakodon, a dish of chicken and egg rice.
The Best Ramen 
Fukuoka gave the world the Ippudo chain of ramen restaurants. There's one in Hong Kong but it is no match for the original in Fukuoka. Here, you'll have a bowl of piping-hot tonkotsu ramen with roast pork and a soft-boiled egg. The broth is addictive and you should add rice to soak up what's left after you've slurped up all the noodles. Order a dish of one-bite gyoza but be ready to snap up your share before your dining companions gobble them all. Other noteworthy places for richly flavoured ramen are Hakata Daruma, Kurume Taiho Ramen and Ichiran. For more lightly flavoured ramen, eat at Ramen Horin Haruyoshi, which has tasty bowls of ajitama ramen with flavoured soft-boiled eggs. There are half portions available for children. Among Fukuoka's other good ramen restaurants are Gansonagahamaya, noted for its lightly flavoured noodles; Shinyokohama in Canal City Hakata; and Nagahama No.1, which has a branch in Hong Kong.