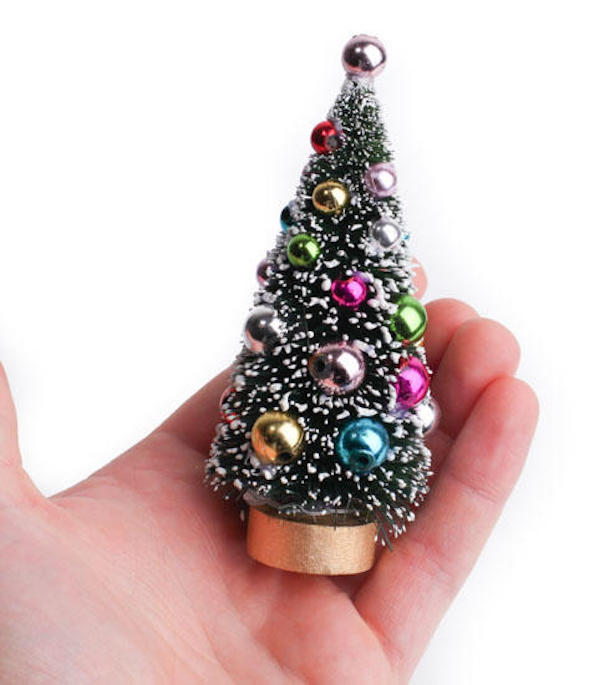 Hong Kong flats are notoriously small, but that doesn't mean you can't have Christmas decorations. A small space can actually be great to stimulate your creativity and give you the chance to turn your tiny nest into a cosy festive paradise. True, you won't have a two-metre Christmas fir, but who needs all the cleanup? This year, use your windows, doors and wall to your full advantage, and you won't even miss the tree!
To get you started and to give you some inspiration, here is a selection of decorations that can fit in any Hong Kong flat.
Christmas wreaths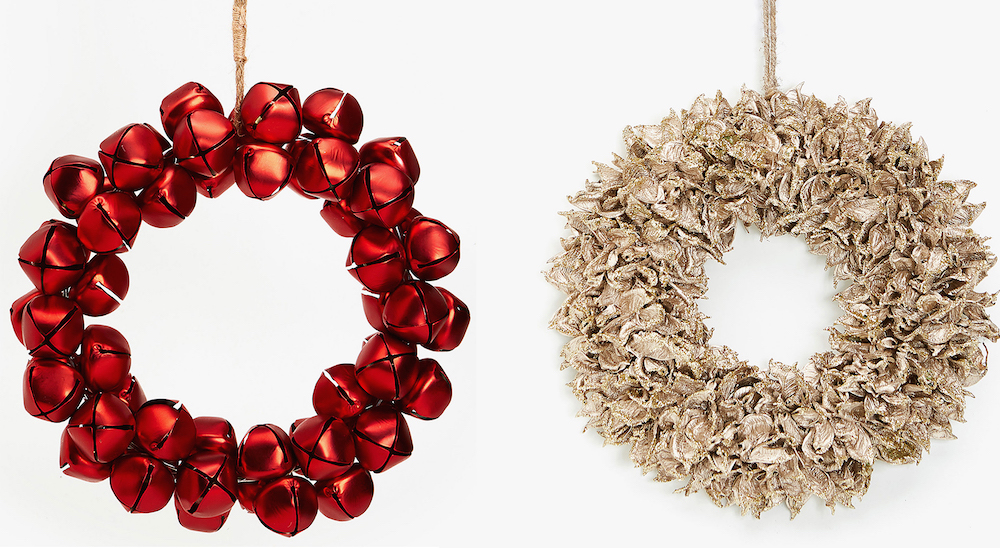 Whether it's outdoor or indoor, nothing screams holiday season quite like a wreath garland on your door. But you can also bring them inside, use a small one around furniture knobs, or mount one on the wall for a dash of festive cheer. We love these ones from Zara Home.
Where to find them:
Zara Home at Harbour City, 25 Canton Road, 2880 5068
Zara Home at Festival Walk, 80 Tat Chee Avenue, 2844 2222
www.zarahome.com
Mini Christmas tree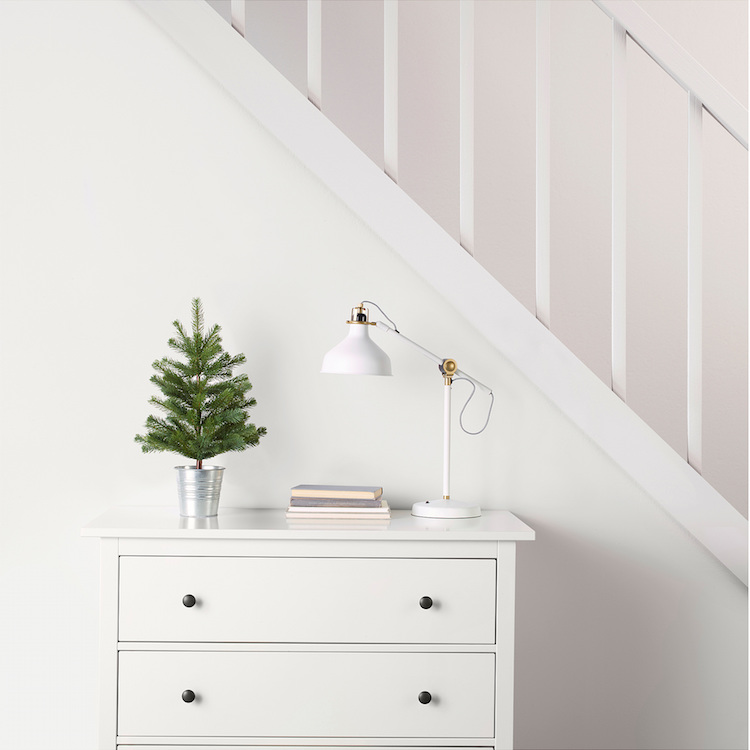 Keep it simple and small with a mini Christmas tree, perfect for spaces lacking in square footage, as it can be placed on any surface. The fact that is adorably tiny doesn't mean that you can't decorate it, so indulge yourself in finding the prettiest miniature ornaments and lights. There are a few different ones available around Hong Kong, but if you can handle the crowds, Ikea is our top choice.
Where to find it:
IKEA Causeway Bay store, Upper basement, Parklane Hotel, 310 Gloucester Road, 3125 0888
IKEA Kowloon Bay store, Megabox, 38 Wang Chiu Road, 3125 0888
www.ikea.com
Festive cushions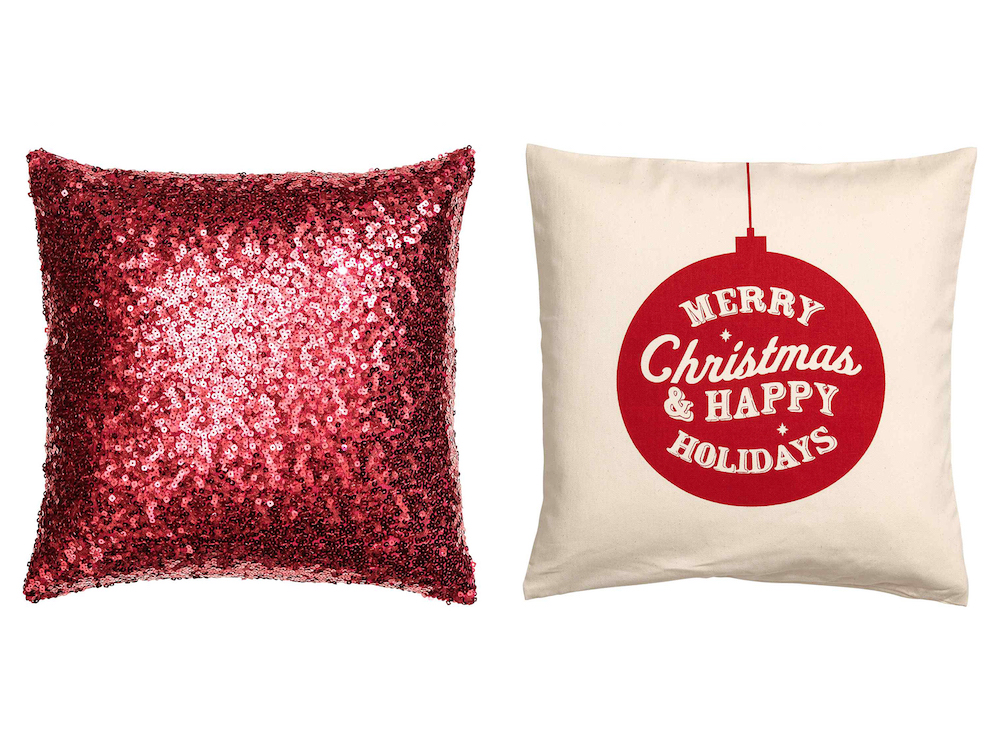 Potentially the most 'adult' of all of our decorations, these holiday-themed cushions are a great way to make your place feel instantly festive. Throw them on the bed or the couch for a pop of colour and cheer. They don't take up too much room, and all your friends will think you're Martha Stewart. These cuties come from H&M home, and yes, we're considering keeping the sequin one out all year long.
Where to find them:
H&M Home, Hang Lung Centre, 2-20 Paterson Steet, East Point, 2337 3400
www.hm.com
Wall Advent calendar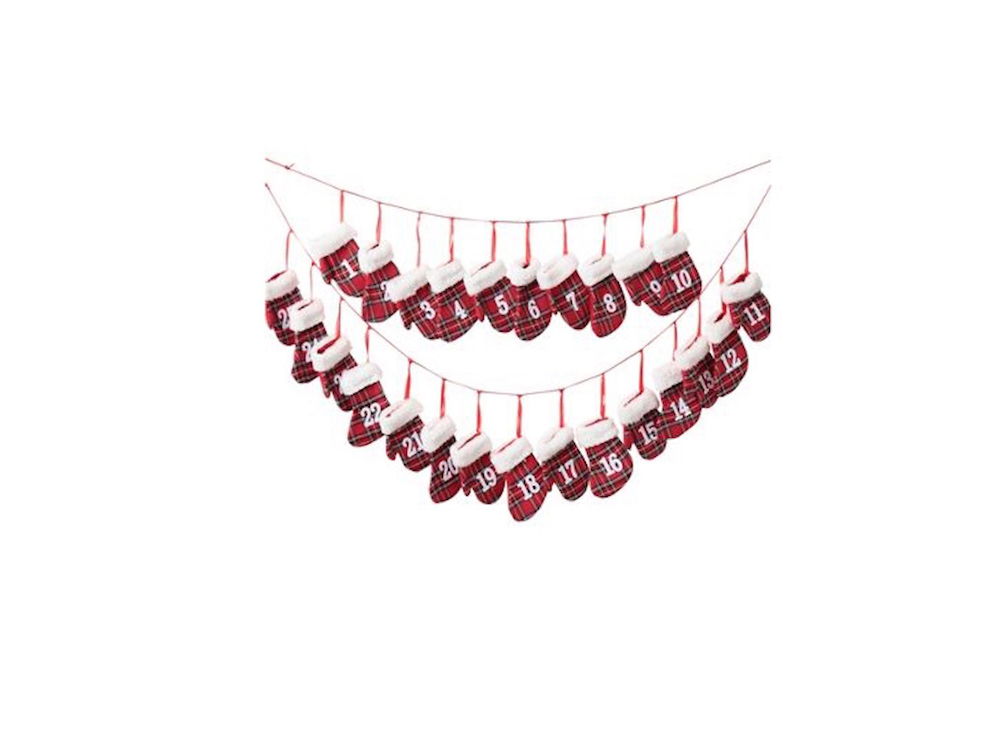 Go old school with this retro twist of an Advent calendar. Hang it on your wall (with landlord-approved adhesive hooks, of course) and fill with all sorts of little goodies for your partner, roommate, or even yourself. You'll be in the Christmas spirit in no time. This adorable tartan-stocking one is available at Francfranc.
Where to find it:
Fancfranc Two Cityplaza, 8 Tai Koo Shing Road, 3427 3366
Francfranc Fashion Walk, 8 Kingston Street, 3583 2528
www.francfranc.com
Christmas tree candle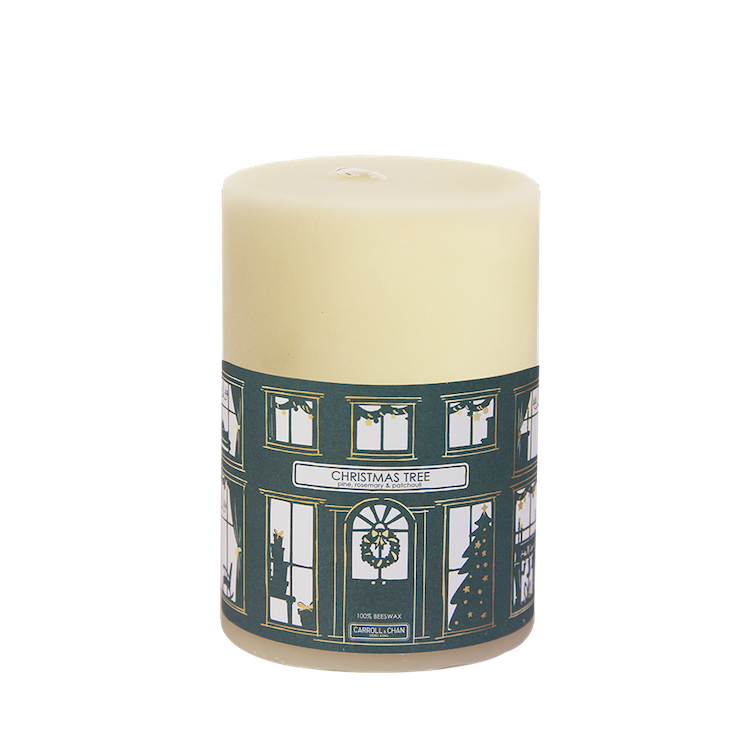 Candles are one of the more traditional symbols of Christmas, and can create a warm and festive atmosphere all by themselves. If the candle also smells like pine, rosemary and patchouli, then it's basically all you need to get your flat ready for the season! Or, you can pair it with the mini Christmas tree above and you're set for Santa.
Where to find it:
Carroll & Chan,11 Lyndhurst Terrace, 2545 0099
www.carrollandchan.com