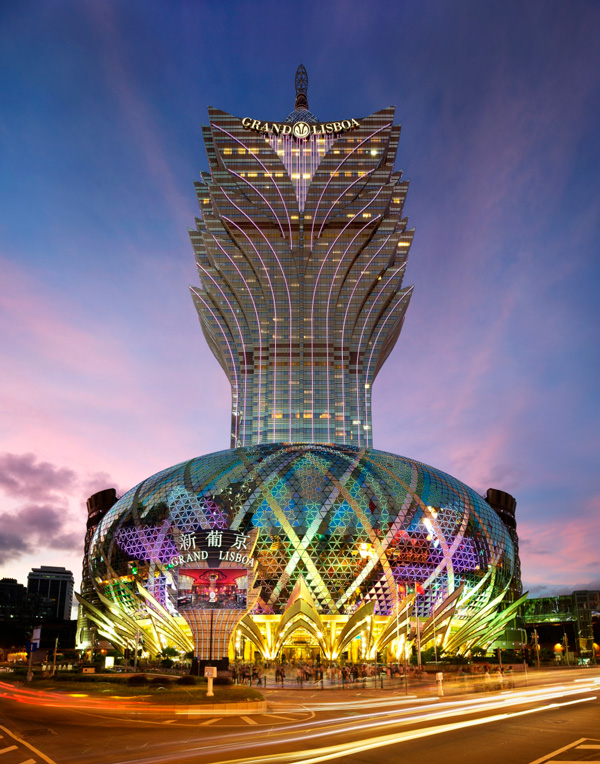 Macau doesn't have the best image when it comes to the finer things in life, no disrespect for their Portuguese egg tarts and pork-buns. Usually people think: ferry, gambling, tacky – and in that order. But the district is changing fast, putting an immense amount of time and effort into becoming a hub for foodies.
It will soon host the Asia's Best Chef Awards and it hosted this year's Michelin Guide Hong Kong Macau release, an honour usually held by Hong Kong. This year alone, 46 new restaurants earned the much-coveted stars, and while the debate about the Guide's impartiality in Asia is raging, we took a trip to Macau to see for ourselves.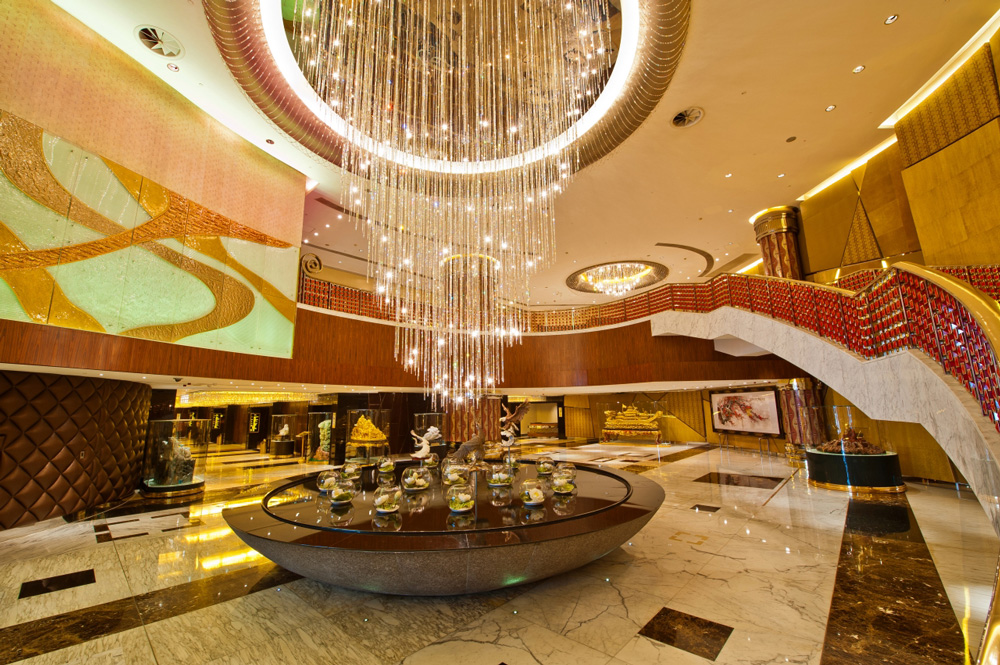 The Grand Lisboa Hotel is one of the few establishments in the world to house seven Michelin-stars, so that's where we went. Inside the iconic, crystal-topped building you'll find the region's only three Michelin-starred restaurants, The 8 and the famed Robuchon au Dôme, and The Kitchen, a striking, one-starred steakhouse and sushi bar.
They've also just opened up a unique offering for the area, a casual, family-style Italian restaurant, Casa Don Alfonso. Though the service was friendly, we found the décor and food lacking. That being said, it's family friendly and if you find yourself in Macau, the Neapolitan pizzas are pretty good! Made in a specially-ordered electric oven, traditionalists will find them on the thicker side, but the flavour is spot-on thanks to the imported Italian ingredients and pizzaiolo, Maurizio Ferrini. Yes, they actually brought over a special pizza chef just for the restaurant.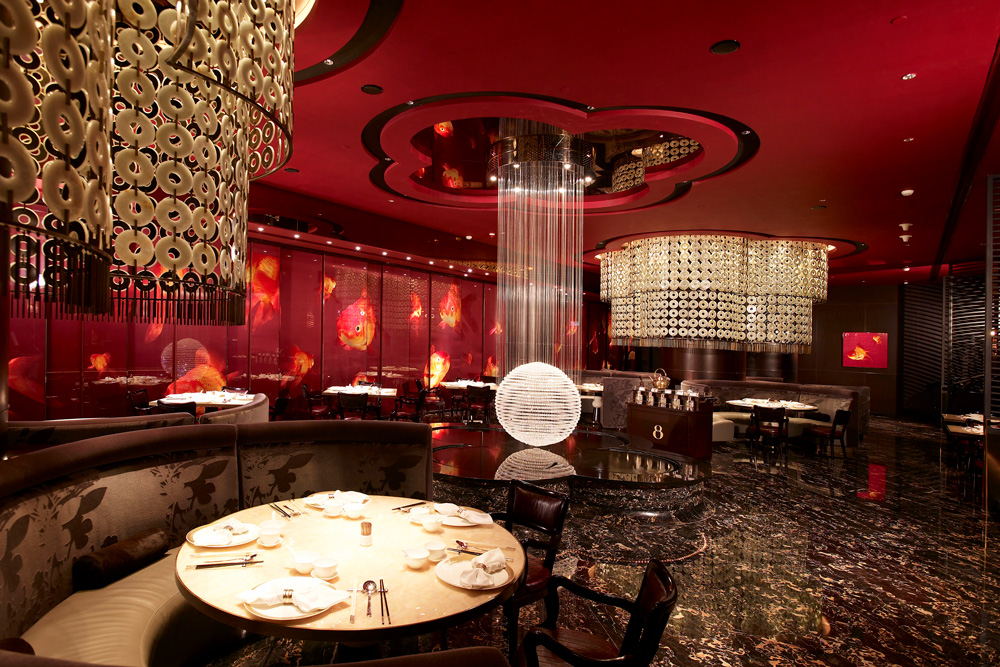 But if you're looking for a special meal, their top-tier Michelin restaurants won't disappoint. The 8 restaurant is Macau's first and only three-starred Cantonese restaurant. It's sprawling and modern. Designed by Alan Chan, it looks like it belongs in a movie – you enter through a dimly lit tunnel, at the end of which are a pair of sliding doors that open to reveal the ornate interior. It's all lush banquettes and crystals in here, but once the food starts coming you won't even notice the details. The honey-glazed barbecue pork was life changing – just one brilliant, succulent morsel, we wish there was more! And the 15-day suckling pig stuffed with fried rice and preserved dry sausage was exceptional and not the least bit greasy. The dim sum was also delicious, and playfully prepared, we loved the steamed Shanghainese dumplings with hairy crab roe, though obviously that's seasonal. The goldfish shaped har gow and a hedgehog shaped char siu bao were also good.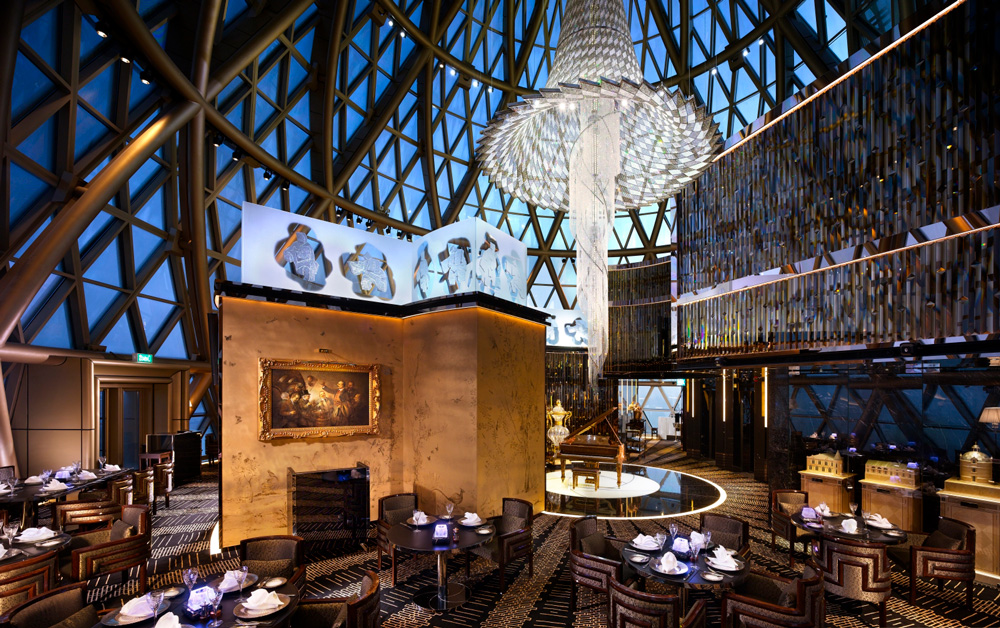 Though we didn't get to try au Dôme, the view over Macau and stunning chandelier are worth a visit alone, and we hear that the lunch set is reasonably priced – but you'll have to book about a month in advance to score a seat.
The Grand Lisboa's rooms are spacious, and comfortable, and the view is unbeatable. Just a ten-minute walk away from the Ruins of St. Paul's, it's a perfect location for exploring the Old Town and getting a feel for the colonial past. And if that's not selling you, they have a great little Clarins spa and a casino (of course!).
Check out www.grandlisboahotels.com for more information