Victoria's Secret opened its first full assortment store at the Venetian in Macau, and ladies, after years of purchasing endless bottles of body sprays and perfumes, can finally get their hands on lacy, sexy, lingerie sets, PINK loungewear and Victoria Sport athletic wear. In celebration of the grand opening, we speak to long-time Angel, model Martha Hunt, on her favourite Victoria's Secret outfits, her bucket list and how she keeps things real.
Having been an Angel since 2012, do you feel like a pro by now? Is it still daunting to walk down in nothing but lingerie?
Every year the runway show becomes easier, but there is still quite a bit of pressure.
What do the Angels do to bond before a show? Is there a special routine each time?
We spend a lot of time preparing for the show together. We get facials and book group workouts together so we can support each other.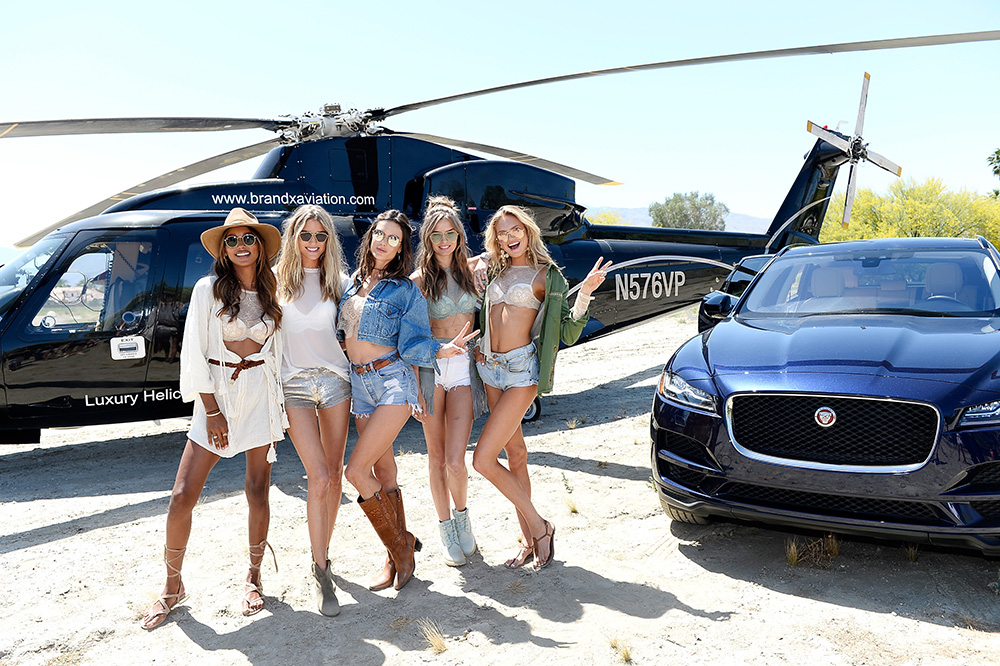 What is one thing you had a hard time getting used to after becoming a lingerie model?
Mostly my mom having a hard time seeing me in lingerie, other than that I'm comfortable with it. It's just part of the job!
Travel is such a major part of your job. How do you stay connected to your family and friends at home? What do you take with you all the time from home?
I always FaceTime or Skype with friends and family when I'm gone for a long time. Sometimes I travel with my dog, Bear, so I don't feel alone.
What are three things on your bucket list?
Write a book. Start an animal shelter. Go to Glastonbury.
What is your workout routine like? What's your favourite workout outfit?
I do conditioning with weights regularly but my favorite workout is to play tennis or do yoga. I really love the new Lace-up Sport Bra from Victoria Sport. It's both super cute and supportive at the same time.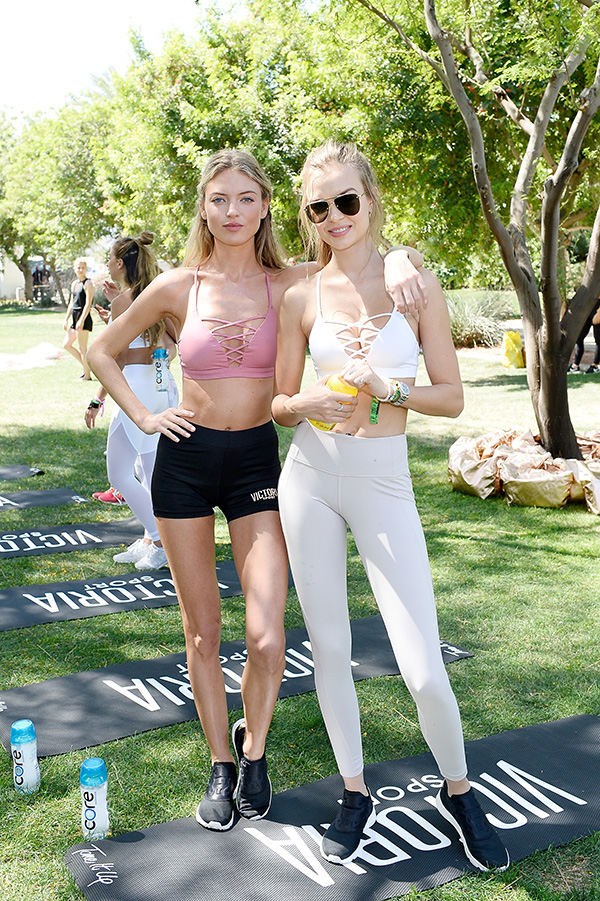 What is one passion you have that is not often talked about?
I would like to act in a film!
How real do you keep things on social media? Which platform is your favourite? What's your favourite hashtag?
I try to balance showing half work, half real life on Instagram. I sometimes speak up about issues that matter to me on Twitter, and I get news updates quickly, so that's probably my favorite. I mostly use Snapchat when I'm at work or traveling real-time! They are all useful mediums to show what's going on in your life or what you care about. My favorite hashtag is #onthehunt
You're a big supporter for women rights and women empowerment. How did this happen? Who is your legend?
It's very natural for me to support women's rights. Some of my most cherished relationships are with strong women. In this political climate we should be vocal about protecting women's rights because they affect everybody. Many women before us fought for the opportunities we have been granted.