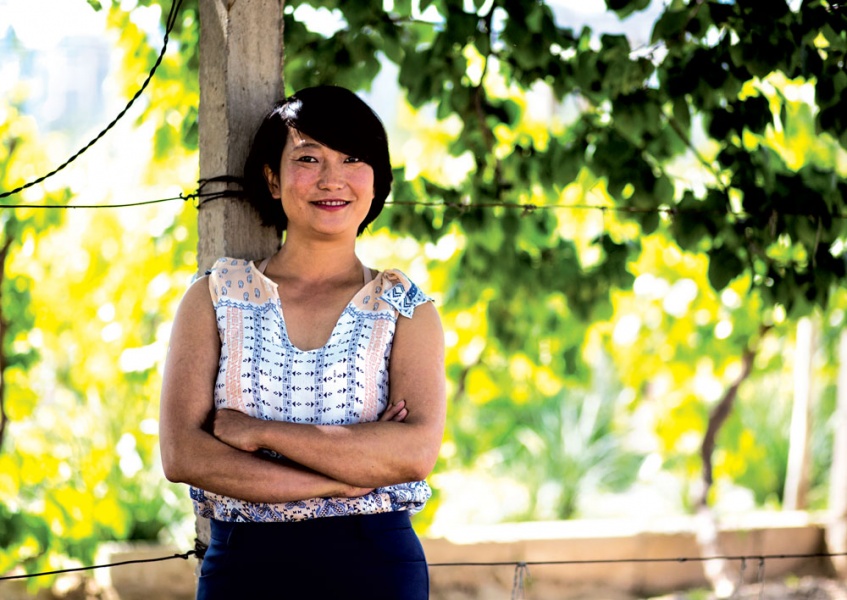 Hearing the story of Emma Gao (aka Yuan Gao) of Silver Heights, the young woman from Ningxia in a remote northwestern corner of Jiang Zemin's China sent by her father to study wine in France, who eventually became a rising star in the mainland's nascent wine scene, one cannot resist the urge to recast the tale through a sci-fi/romance lens. Emma is the fearless Earthling heroine, a "typical Chinese girl", who didn't drink wine prior to her sojourn into the great unknown of French oenology schools. France was an exotic planet blanketed with romantic vineyards, endless parties and wine.
The tale hardly seems to have been pre-destined for Emma, whose two years in Moscow and three in St. Petersburg learning Russian would seem to presage a rather different future. However, showing herself a typically resourceful heroine, Emma claims her experience learning Russian made it easier to learn French. By the time she was an oenology student, although the two other Chinese on her course had greater experience in agriculture, it was she who stood apart because her French placed her as the interpreter between her compatriots and their hosts.
As Emma says, she "easily fell in love" – as a heroine is wont to do – with French wine, first at Avignon/Orange and later in Bordeaux University's Master of Oenology programme, and with her now husband Thierry Courtade of St. Estèphe's Château Calon-Ségur, the Bordeaux with, wouldn't you know it, a heart on the label.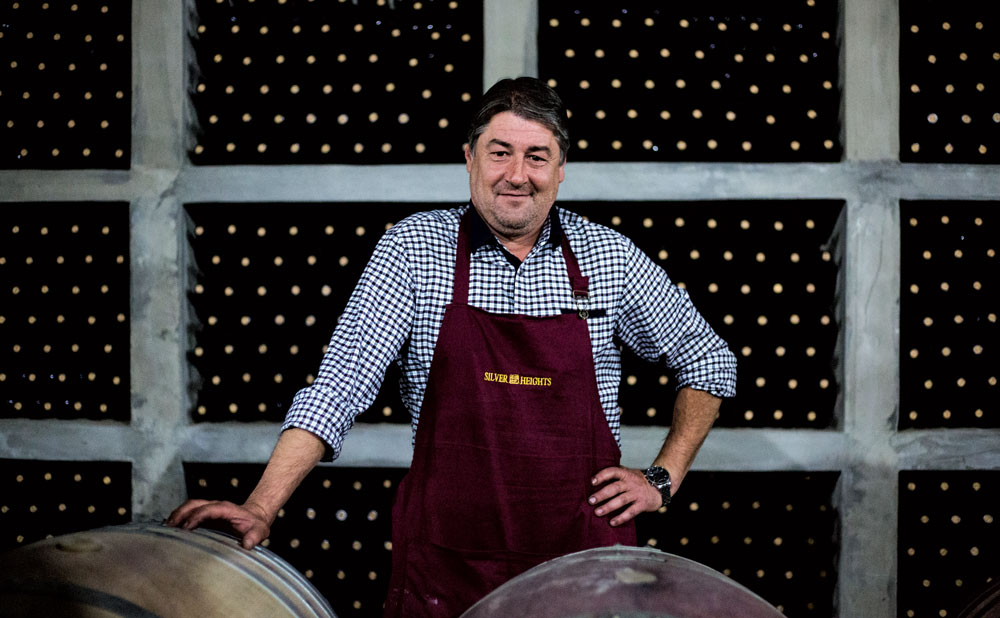 The initiative of Gao Lin, Emma's father, was far from a blithe romantic gesture but was deeply rooted in pragmatism. In 1997, right at the outset of a 30-year government tree-planting programme designed to make use of an area considered too northern and desert-like for rice production, the Shanxi-born, Yinchuan-based garment manufacturer had other ideas.
Since another government aim was to reduce baijiu production – considered wasteful in an era when food was scarce – and bolster wine production, Gao became convinced that planting vines or some other fruit would be a more astute economic move for his region than planting trees. Confident that Ningxia would support such production, Gao toured European wine countries such as France, Italy and Germany, soon determining that his daughter should be the one tasked with making the wine. After her studies abroad, naturally.
Still, the road back to Ningxia was not as direct as one might have imagined, given the jet propulsion with which Emma's journey began.  Before returning home, she worked at Torres Shanghai in sales and marketing, worked three harvests at a French-Chinese winery in Xinjiang and completed two harvests in Shandong. Yet, she confesses, she found it difficult to achieve the quality she wanted, feeling that the project owners were overly sales-focused.
Eventually, Emma picked up the phone to dad, who encouraged her to return home to make the long-promised wine. Not immediately the most glamorous of undertakings, Silver Heights began in 2007 with a mere 10 barrels produced from less than a hectare of vines in what 10 years later has become the middle of the 2 million-person city of Yinchuan.
Still, Emma was glad to be home, her father's premonitions about the desert region being a high-quality site for grapes having turned out to be correct. After a "Goldilocks" experience in Xinjiang – with its 4,000-plus hours of sunshine a year making for blistering summers and brutal winters, with a short growing season incapable of creating ripe fruit – and then Shandong, with high levels of seaside humidity, Emma was relieved to find Ningxia was as she remembered. It was cool and had ample sunshine, creating a gift for ripening black grapes while retaining their natural acidity. The irrigated desert landscape meant she could farm without pesticides.
Furthermore, Emma notes that by 2007 Ningxia already had some wine activity, with abundant plantings of the three Cabernets, the internationally renowned Cabernets Sauvignon and Franc and the lesser-known Gernischt, now known to be the same as Chile's Carmenère. In what is likely to be a shrewd move, plantings of Bordeaux varieties are imported directly from France to meet "international tastes" and avoid some of the virus issues common in older stock.
Despite a clear attraction to Bordeaux grapes, she continues to experiment with  vinification, ageing and grape varieties. 
There are currently four wines from the vineyard, a 100-per-cent Cabernet Sauvignon called Emma's Reserve, two Bordeaux blends and a Chardonnay.
Following many a winemaker down the familiar but often fruitless garden path, she's tried planting Pinot Noir, which she freely admits she "already knows is not good".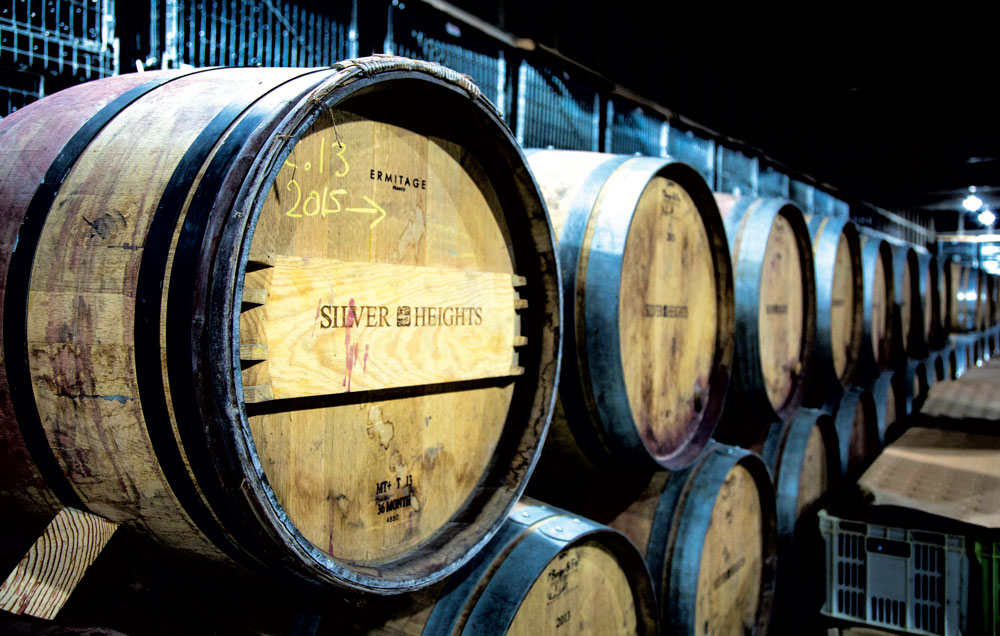 But the beauty of being an intergalactic treasure hunter lies in the freedom to experiment, which she does abundantly. There are plantings of minor Bordeaux grapes Petit Verdot and Malbec, Syrah, Sauvignon Blanc, Riesling and the little-known Cabernet Sauvignon-Grenache crossing Marselan. This grape is an apparent fit for the region with the colour, quality and power of Cabernet matched with the heat and drought-resistance of Grenache. These are important considerations should the irrigation tap ever be turned off.
The acclaim for these wines can be believed. They are consistently polished and fine, with none of the oaky clumsiness that often plagues new wine regions. The question now that the quality is evidently there is simply one of marketing and distribution. Emma is exactly the kind of straightforward, self-effacing individual you want to see succeed because you know it wouldn't spoil her. Yet we all know it is often those with the best bluster who reap all the rewards.
Fortunately, the plucky heroine of our sci-fi novel has had some smart guidance along the way, not least from her own father who always felt that although the mainland market was vast, the wines should aim to compete on a world stage. And so Silver Heights does, at least in Hong Kong, where it is listed by Hotel Icon among others, and in France. Meanwhile, it was her old friends at Torres who took the bold step of distributing Silver Heights throughout the mainland, giving it an incomparable boost.
In the years since Emma's adventure first began, the mainland has become far more open to the rest of the world. Now, intergalactic travellers are many, yet there are many planets yet to hear the gospel of wine and especially Ningxia.  Emma Gao is stocked up with rocket fuel. 
This article originally appeared in the July 2017 print issue of #legend magazine.