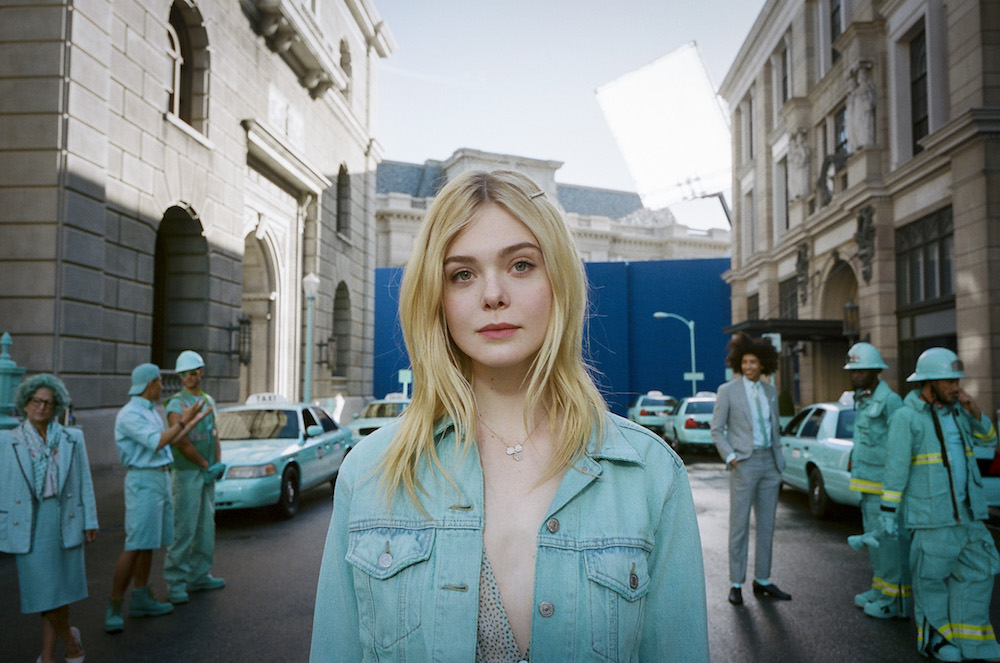 There are two things that come to mind when we think of Tiffany & Co: Holly Golightly dressed to the nines, croissant dangling from her mouth as she stares longingly at Tiffany jewels displayed at New York's Fifth Avenue store; and the Tiffany Blue Box, tied up with a white ribbon and in robin's egg blue, a colour so instantly recognisable it's known to most as Tiffany Blue.
It is precisely these two elements that form the core of Tiffany's "Believe in Dreams" campaign and inspired the brand's new chief artistic officer, Reed Krakoff, to remake the iconic opening scene of Breakfast at Tiffany's – a modern take on a storied brand we all know and love. The idea isn't far from Krakoff's own challenge at Tiffany. "Believe in Dreams" is his first campaign launch with the brand, where he's been handed the gargantuan task of revamping product lines and injecting the long-established jeweller with a breath of fresh air.
"We wanted to take a fresh approach to the campaign, juxtaposing something visually extraordinary with a song that is a nostalgic nod to the past, combined with something wholly unexpected and of the moment," says Krakoff. "Our spring teaser campaign is a new point of view for Tiffany – one that brings the wit, joy and optimism of the brand to the New York City streets."
And who better to take the lead than Elle Fanning? The younger sister of actress Dakota Fanning really came into her own with dramatic roles in Super 8 and Maleficent, but until we stumbled on her in the Vogue short Elle Fanning's Fan Fantasy, we never knew she could be this much fun.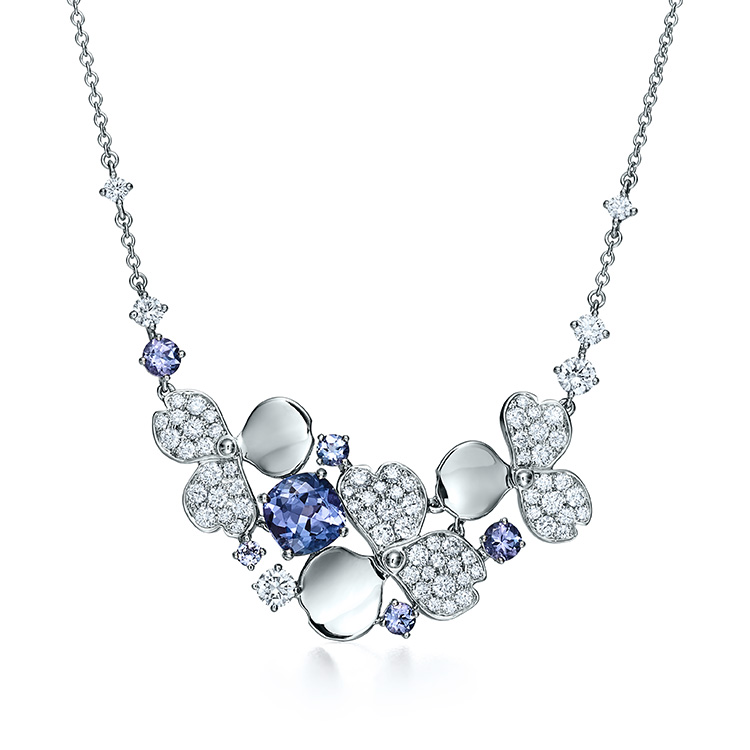 The campaign film is a love letter to New York, opening with Fanning in a black-and-white homage to Breakfast at Tiffany's, where the actress peers into the Fifth Avenue flagship windows before her world is turned around 180 degrees in a burst of Tiffany blues and greens.The slow, lilting tune of Moon River is suddenly an anthem, with new music and lyrics by rapper A$AP Ferg. A slow stroll along Fifth Avenue is suddenly a high-powered urban dance on the streets of New York, choreographed by Ryan Heffington and spotlighting Maddie Ziegler in several turns (you might recognise her as the dancer in Sia's music videos).
The campaign, shot by Hunger Gamesdirector Francis Lawrence and with photography by Renell Medrano, embodies everything we love about New York City today – its fast pace, its people, its architecture. And of course, you don't have to look very far to see the jewellery adorning the fingers and ears of Fanning and the dancers. The campaign showcases Krakoff's first jewellery collection for Tiffany. Called Paper Flowers, the line hopes to make the familiar feel new again.
The collection brings together both highand fine jewellery. Designed for the modern woman, the pieces reflect a perfect balance of refined femininity and industrial modernity. As the name of the collection suggests, the design is inspired by the idea of flower petals, cut from paper and delicately pinned together to form elegant shapes.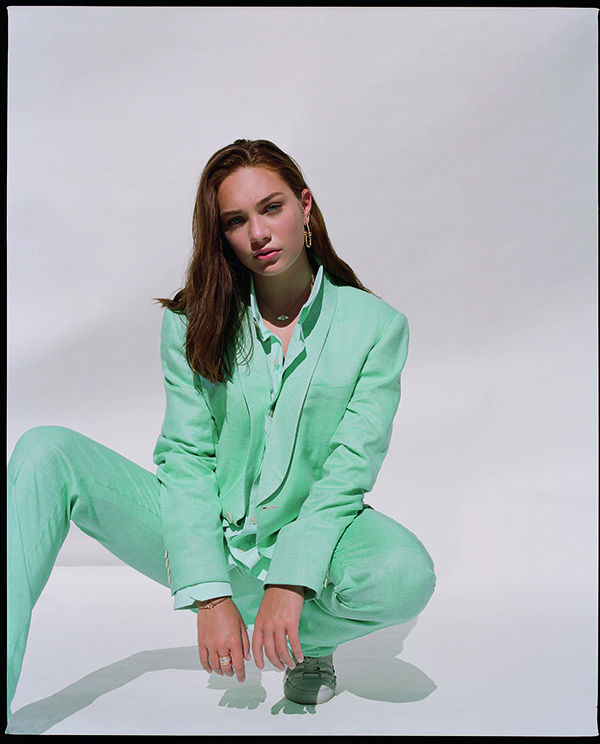 One of the most defining things about Tiffany is its annual Blue Book, a presentation of some of the world's rarest and most beautiful jewels. Paired with impeccable craftsmanship andunparalleled design, the Blue Book has captured the attention of legions of fans and editors worldwide. Tiffany is known for its amazing gems. And in designing his debut collection, Krakoff was inspired to use the vibrant colours in Tiffany's palette – purple tanzanites and yellow diamonds – and artfully craft them in highly polished platinum with brilliant diamonds ina floral motif.
"Paper Flowers is about stripping away all of the rules associated with fine jewellery," says Krakoff. "Luxury shouldn't always mean formality, so we used precious stones and the finest materials, but in a way that you can live with every day."
Still, Krakoff didn't pull Paper Flowers out of thin air. He went back to Tiffany's archives, wherehe found inspiration in an 1881 watercolour sketch of an iris, a flower that was important to Tiffany as it also forms the heart notes of its signature Tiffany fragrance. Nature has always been a big source of inspiration in jewellery and Krakoff immediately had the idea to capture the idea of flowers, but in a more abstract manner, as petals cut out of paper.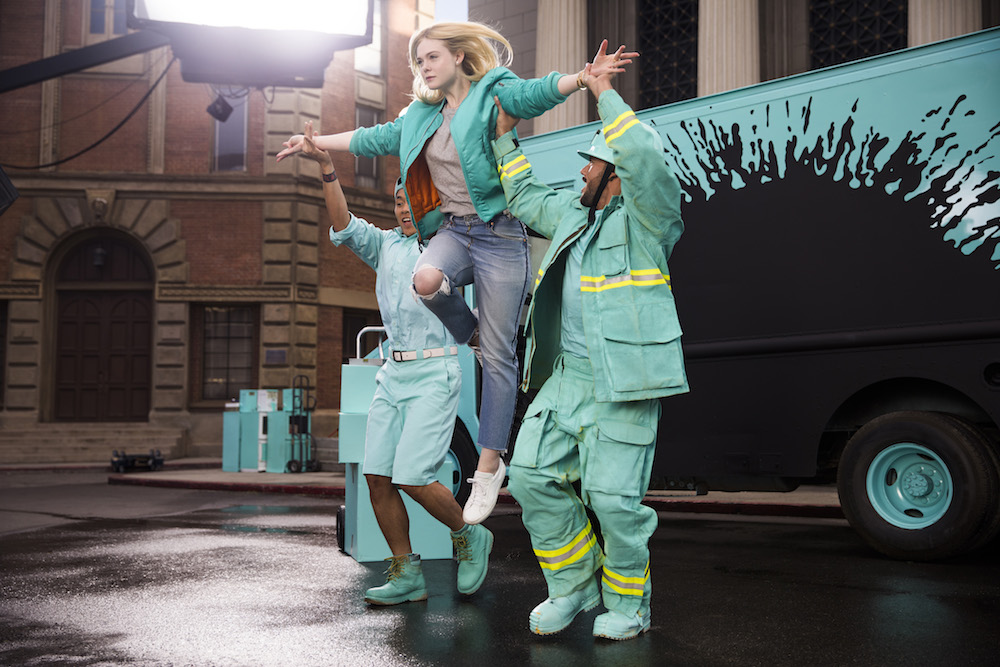 Krakoff also had a reason to choose yellow diamonds and purple tanzanite as the precious stones in his debut. Yellow diamonds have long been part of Tiffany's design heritage, and anyone who claims to know Tiffany knows that they're one of the best in the industry when it comes to yellow diamonds. Tanzanite is a Tiffany discovery, a gemstone it introduced to the public in 1969.
Fanning, who reveals that her first Tiffany item was a charm bracelet someone gifted to her on her first movie set, has nothing but praise for the new collection. "The Tiffany Paper Flowers collection can be very casual, but you can also dress it up," she says. "I like the modern edge to it, yet it's also very delicate and feminine."
We love the bright pop of yellow on the ring Fanning wears in the campaign video. Take a closer look and you'll see the pear-shaped yellow diamond is actually the body of a firefly, nestling amongst petals of platinum and yellow gold. There are also simple chain and pendant necklaces, with firefly pendants set with diamonds that are adorable and easy to mix and match on any day, and for any occasion.
There's also a charming cluster necklace inplatinum with diamonds and tanzanites, with matching drop earrings. On the necklace, petals are fastened together with a platinum pin at its centre to form delicate three-petal flower buds, while tanzanite stones burrow between the gaps. On the earrings, two tanzanite stones glimmer like dewdrops falling off the paper petals.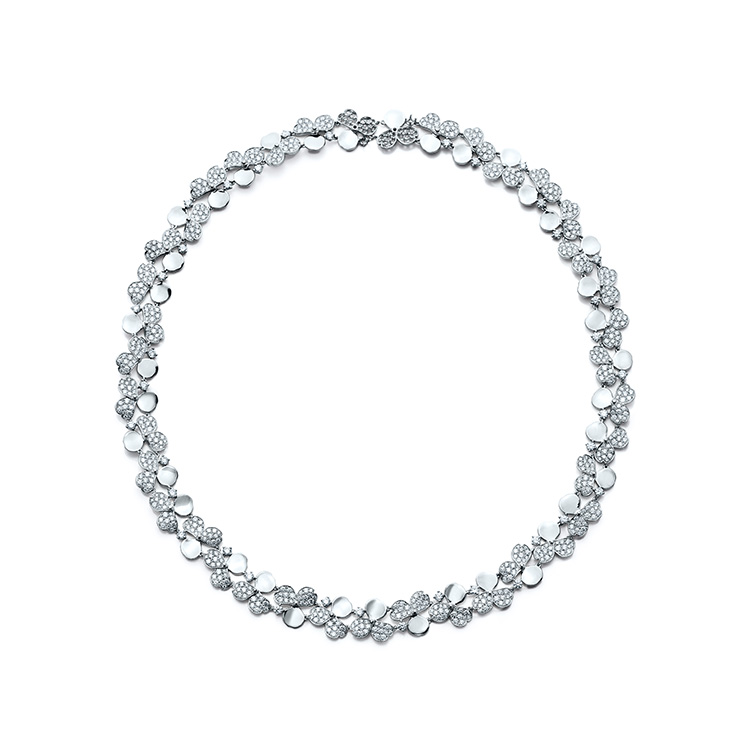 The pièce de résistance, however, is the beautiful diamond bib high jewellery necklace. This masterpiece features more than 68 carats of pear-shaped and round brilliant diamonds, and symbolises everything that Tiffany stands for: superior quality and exquisite design heritage.
The collection has something to suit everyone for any occasion, ranging from pendants and earrings to bracelets and rings, and is available in select stores and on Tiffany.com from September 1. New York has always been about big dreams and endless possibilities. Krakoff has a new vision for the brand; we can see that. And wherever he's headed, we're going that way.
This feature originally appeared in the September/October 2018 print issue of #legend