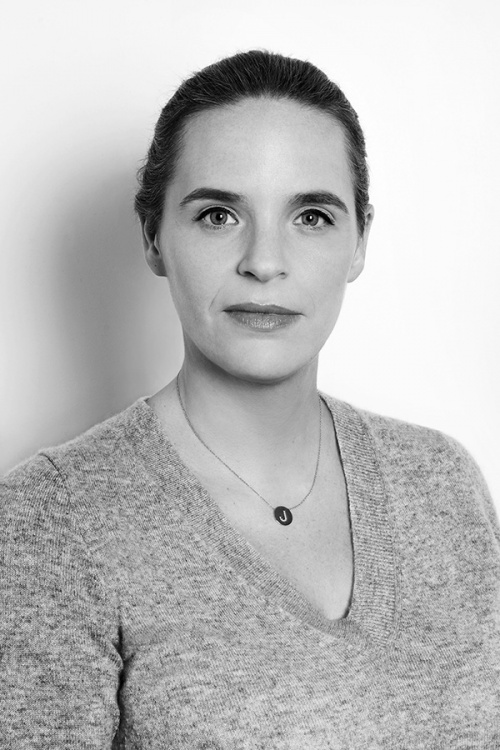 As editor of Net-a-Porter's online magazine The Edit, Jenny Dickinson finds herself in a very unique position to cover fashion while it is in flux. From the rise of cult brands, to the changes in the fashion calendar and Net-a-Porter's latest merger with Yoox Group, #legend picks the brains of the fashionable editor to see what she thinks the future of fashion holds.
What is your opinion on the changes in the fashion system recently led by Burberry?
I think that it totally makes sense for Burberry. And I think Burberry is a big brand so it would still have an international audience for those shows. What I imagine they would do is then create other events and things around the year where they can talk about the brand and make sure the name and the label kind of stays high on the consciousness. It's harder for other brands, particularly smaller brands, to go off schedule and to still get the same amount of exposure, even in terms of having the fashion crowd on the circuit. If they weren't showing during fashion week, would they get the same people to see them? Not necessarily, because as much as an editor myself want to go see things, we all have restrictive budgets as well.
I definitely think the current fashion calendar is a challenge, and I think it's interesting to see buy-now-wear-now in the point of view of a woman I definitely think there's some confusion in the fashion calendar about timing that makes sense for the woman as opposed to the industry.
Read: Burberry Heralds Era of See It, Want It, Get It
Do you think this will affect the way Net-a-Porter and its editorial sites will run?
Net-a-Porter will certainly have to buy differently, we'll have to buy it before it's shown, they'll have to come up with a way. I think it certainly generates excitement, so for us it's interesting.
In terms of The Edit, it's easier for us because we have 52 issues per year, so we're able to be a little bit more nimble, chop and change things a little bit. I have a different trend to play with each week. So I could say, "Okay, I've just seen the Burberry show and it seems to be very utility. It's ok, I can do a utility issue in four weeks time and it can go into there." I've got more to play with than a monthly with just one issue a month and the long production time associated with that. I would definitely think that with a weekly I would be able to capitalise on the phenomenon more.
Apart from the schedule changes, what are some of the biggest changes you've seen in the retail scene?
Yeah, that's probably the biggest! I think we're seeing brands that we've never heard of before becoming cult brands and selling out immediately with no momentum behind it. If you think about a brand like Mansur Gavriel, whose bags suddenly via Instagram really became this sensation and everybody wanted to get hold of them. There were waiting lists everywhere. We just launched their shoe brand, and immediately that was selling out as well. It's begun only within the last couple of years which is quite unusual. I think that has been the biggest change. In this social media world, it doesn't take hundreds of years to build a brand. Chanel obviously has been around for so much time and has that beautiful heritage that people know it for, but another brand can come along super quickly and rise to the top. I think it's interesting that now, with the right product, with something that resonates with people, it can translate into huge sales for brands super quickly without having to wait to build it, to seal the buyers and to get yourself in every door you can. You can just take an amazing picture of your shoes on Instagram, and before you know it, it's worldwide demand everywhere. Fashion has opened up in that sense. You can create this desire so quickly.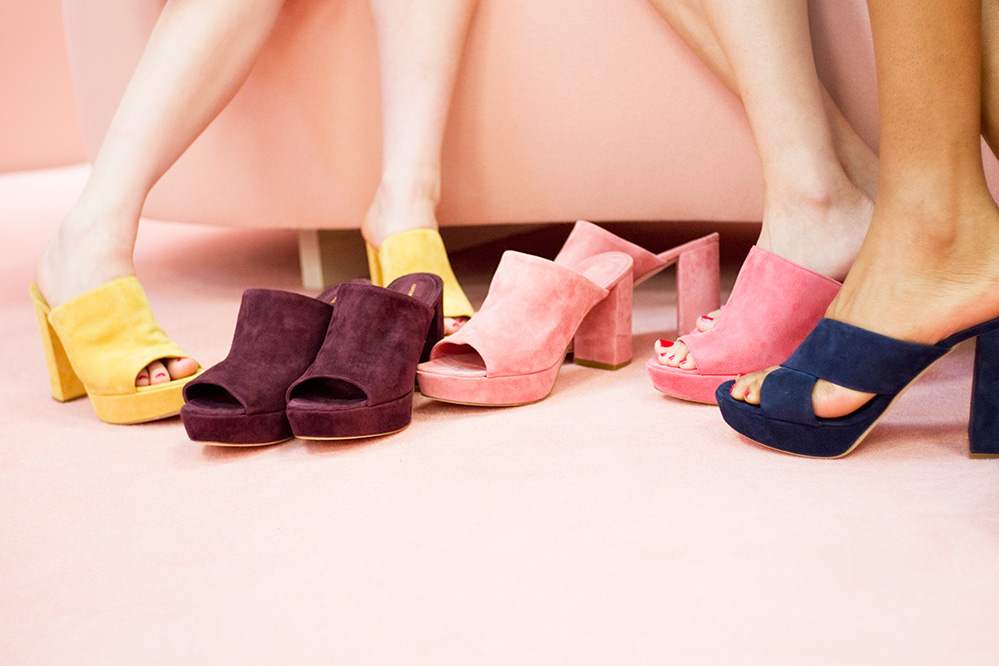 Has Net-a-Porter also played a role in finding smaller brands and building up desire for them?
A hundred per cent yes. It's important for us to find new brands and to foster and grow and support these brands. Fashion is a really tough industry. If you look at Jonathan Saunders closing his label last season, even though he was considered one of the more established British designers, it just shows how hard it is to make money. Someone like Net-a-Porter has the ability to really help make the career of these guys and we stand behind the designers we believe in. That's something we all feel very strongly about and try to do. We've just launched Goen J, who's this Korean designer; we've launched another brand called Paper London, which kind of has a contemporary price point, and we've just launched Monse, who's from the US. So it's all about having brands that people will come to us to find because we're the store that has them. It's about supporting those brands, and it's also about building an edit of products that we think our women will love.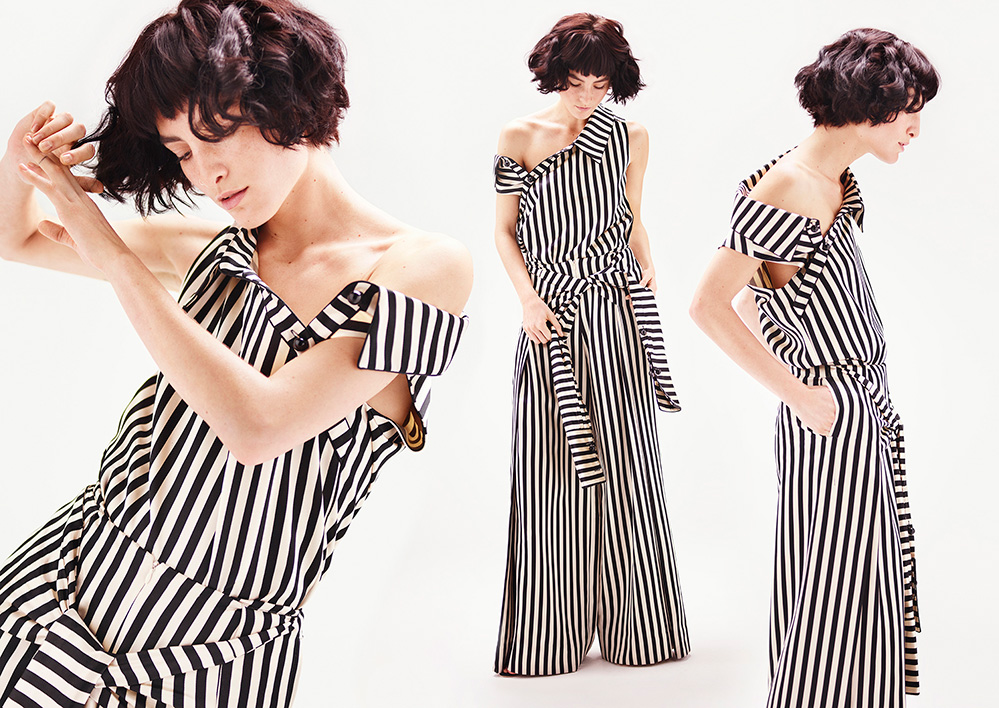 What brands are you feeling right now, whether on Net-a-Porter or elsewhere?
I think Gucci still is doing incredible things in terms of making pieces that you really want. Not just pieces that you like the idea of, or find useful, but they make things that you just really want. I do love Christopher Kane, I'm a big lover of his incredible dresses. Paper London, which is a new brand that we've taken on, they're great and contemporary. Self Portrait is a different price point for Net-a-Porter, but I love the lace pieces. I love brands like Restless Sleepers as well, great silk pants. We've got some really great contemporary brands as well, great sweatshirts, pieces you'd fill your wardrobe with. Dorateymur is the new shoe brand that we've got, they're edgier and cool.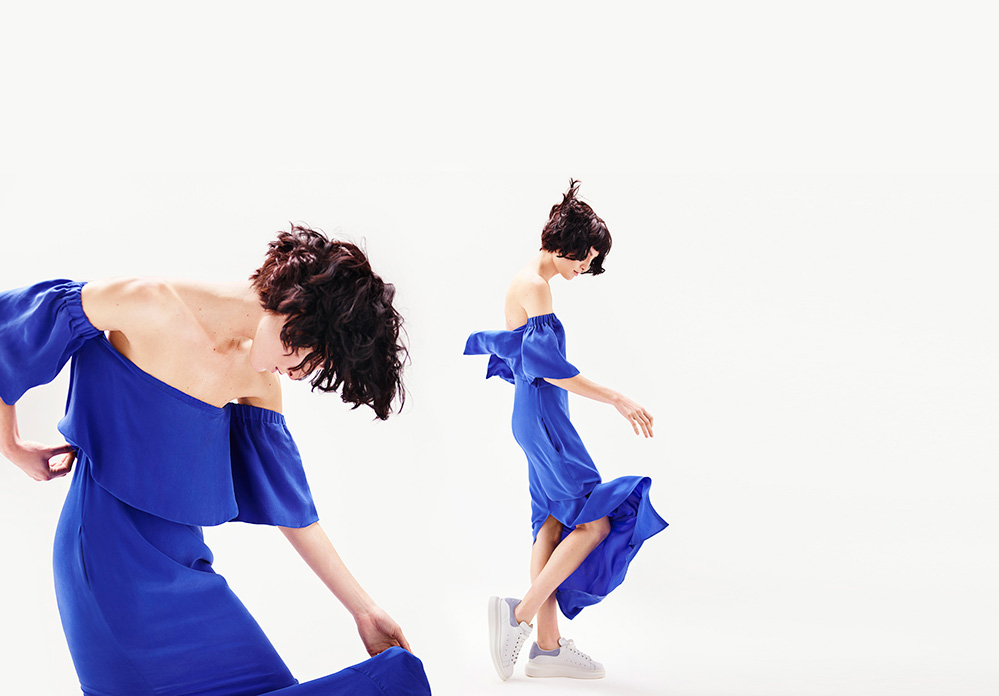 Net-A-Porter has been pioneering fashion online right from the start, and the Net Set was also something you guys started. How did the Net Set come about?
The Net Set was something that we thought was missing. Natalie [Massenet] was always looking to innovate, and looking at social media platforms to see how people were using them. So many people on these platforms are about fashion, if you look at Instagram, it really is a fashion lover's platform. The idea of the Net Set was to take shopping online and socialise again. We used to go shopping with our friends, spend our Saturdays looking around the shops, and this is kind of a way to do that again, to get your friends involved in what you're shopping. You can like something on there, and tag your friends and get them to comment on whether or not you should buy it. But one of the key things about the Net Set, we said to ourselves, "Wouldn't it be great if you could go shopping with Alexa Chung?" So that was the idea to enable you to go look at what they like, and what they're buying.
What kind of impact do you see from the merger between Net-a-Porter and Yoox Group?
From an employee's point of view, the merger felt quite seamless. The two companies have come together quite easily. I'm sure the people handling it would not say so, but as an employee, I see so much opportunity. We've now got footprints in more countries and more people, it's helpful in terms of logistics and the ways that we can partner together. Yoox Group for example runs sites for some of the luxury companies, like Valentino and Armani, and I've always respected how good Net-a-Porter has been on the content side of things. I think it's a win on both sides. So far it's been pretty seamless.