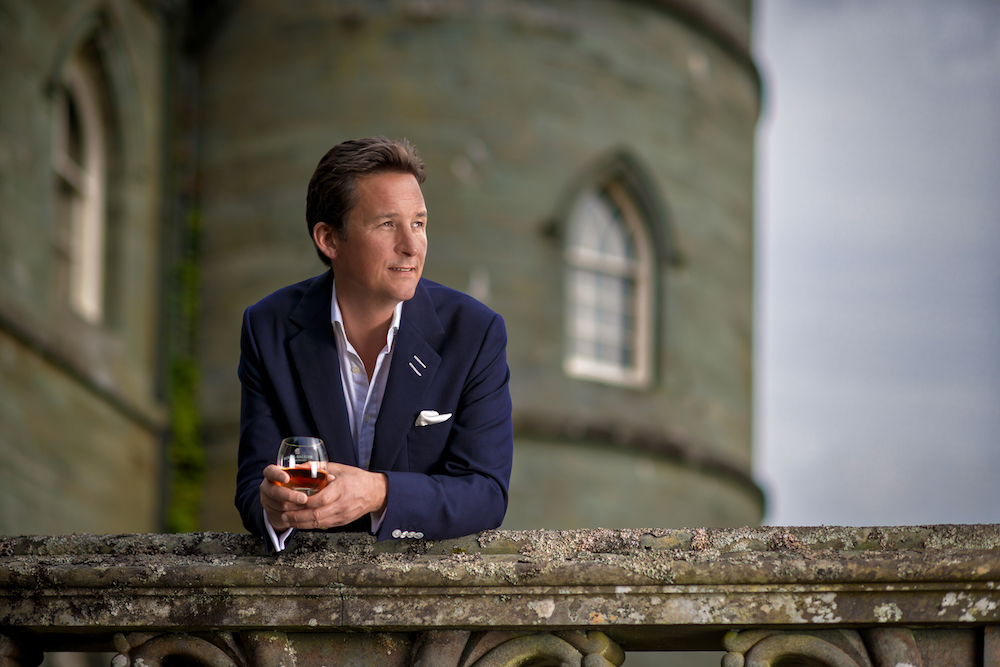 Duke (noun): a male holding the highest hereditary title in the British and certain other peerages—but what does that even mean? In Jodphur for British Polo Day 2017 with Royal Salute, we were lucky to be hosted by, not only the polo players and His Highness The Maharaja Gaj Singh II of Marwar-Jodhpur (note: he's got some serious dance moves), but also the Royal Salute Patron Torquhil Ian Campbell, the 13th Duke of Argyll—one of Scotland's oldest families, whose lineage is connected to the Ancient High Kings of Ireland.
Much like Royal Salute, Torquhil, in his role as Duke, is bringing the spirit of tradition and history into the 21st century. He chats to us about what it's actually like to be a Duke, his take on whisky as a Scot and what you need to know about polo:
What does the "everyday" look like for a Duke?
No day is the same – not least in location as I split my time between London, Scotland and of course whichever corner of the world my role with Royal Salute takes me. As the 13th Duke of Argyll, Scotland really is my home where I work running the Estate [an impressive 60,000 acres], welcoming visitors from around the world, but most importantly where I can relax with my family and friends and of course share a great whisky.
What are your favourite things about Scotland and how you feel about Scottish independence?
Home is where the heart lies. I love traveling around the world and experiencing other cultures, but always appreciate the sounds and smells of Scotland and quite often the cooler tempratures. I love the mountains, the sea, the green forests the animals, amazing fresh seafood, organic meat. I am a great outdoors person so to be able to spend time with nature is a great way to relax. In terms of Independence I have a very simple answer: I am British and very proud of my Scottish heritage.
Tell us a bit more about Inveraray castle. We know an episode of Downton Abbey was filmed there.
It's the most amazing castle. Just voted on social media as the 2nd most magical castle in Scotland which is a great accolade. Its very different to look at compared to other Scottish Castles. It was built after we all stopped fighting and therefore has no fortifications. Its really a Palace and was built by my ancestors in the late 1700s. The family were based on London for most of the time so this was really their summer house. Beautiful big rooms, large windows to let in all the amazing summer light. The internal decorations reflect the family history of battle, but also the style of the time which was French. We do a great deal of filming here at the castle. A chistmas special for Downton was a highlight. The castle is open during the summer to visitors and we are one of the biggest historical attractions in private hands in Scotland. Vistors come from all over the world and people are fascinated by what they see on TV and in reality. We even do all our information sheets in Mandarin.
Tell us a bit about your role as a Royal Salute Patron
My family has a long-standing connection to whisky and to Chivas Brothers. Though I've been connected to the company for some time, I became a brand ambassador in 2007. My role really is to share my passion, my background knowledge for whisky, and engage people in how to best appreciate and understand the whisky they are drinking.
As a Scot, what is your stance on malt and blended whiskies?
For me, I don't have a huge preference either way for malt or blended whisky as I know that they are both amazing examples of what can be done with quality ingredients – what I look for is the art and luxury behind a whisky. One of the great accolades of Royal Salute is that while it is a blended whisky, it has probably the highest percentage of malt whisky of any aged blend. There is the saying: "making a single malt is a science, but making a blended whisky is an art."
How do you like to drink your whisky?
I enjoy whisky in a multitude of ways – a whisky based cocktail or on the rocks. I tend to lean towards a 50/50 proportion of water and whisky. This really is the first step in truly understanding a whisky. When I enjoy a glass of Royal Salute, I will always want to share it with people around me.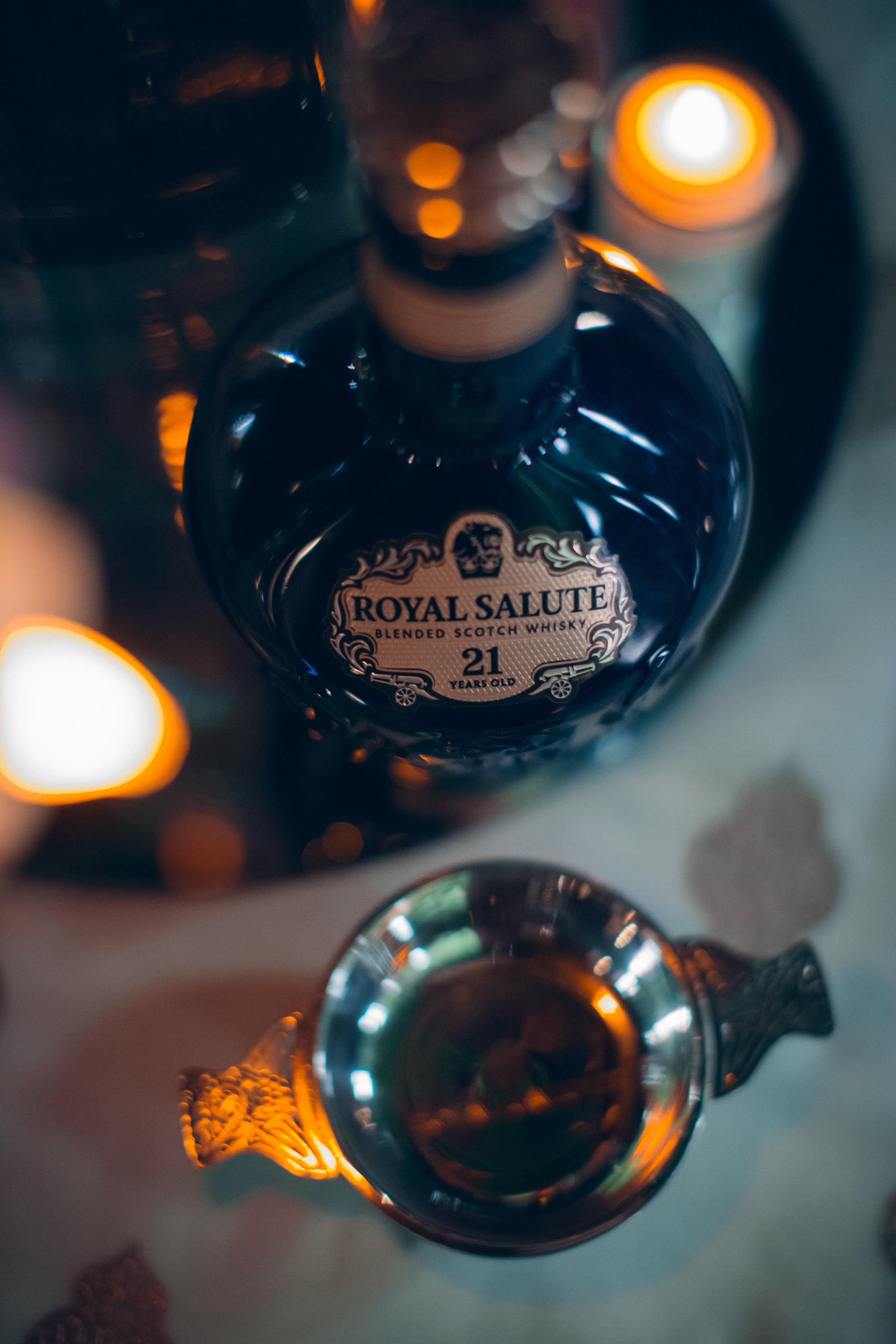 Your favourite polo match to date?
There is always a reason to love every match that you watch because you are experiencing the incredible skills of both player and horse. I'ts therefore very difficult to choose, however watching the final of the Argentine Open in Buenos Aires where you see the best players in the world fighting for the highest accolade of the year is a once in a lifetime experience.
What's special about the polo (both the playing and the culture around it) in India and more specifically Jodhpur?
Jodhpur is a significant location for this occasion because back in 2008, His Highness The Maharaja Gaj Singh II of Marwar-Jodhpur hosted the fellows who founded British Polo Day – so it really is a special place for this event and it's a thrill to be back here in 2017. Jodhpur has a fascinating past and just like the city, Royal Salute also has a fascinating story of craft and heritage with a story that dates back to 1953, the year it was created in tribute to the British crown. Another clear parallel for me is the beauty of the city, and the beauty of the signature, porcelain flagons that all Royal Salute whiskies are housed in. Jodhpur has been the perfect backdrop for us to enjoy the polo lifestyle, and the culture that comes with the sport.
Do you think polo can become a sport that is more accessible to a greater spread of people or is it important to stay true to being "a sport for Kings"?
Polo is a game with a long history in royalty; with Princes, sultans, Maharajas who have played on horseback. Today the game has much wider appeal and can be a very accessible as an entry level sport. Royal Salute polo programme now spans 15 countries around the worldwide which really shows the surge in popularity that polo has seen recently. So no, you really don't have to be a King any longer to engage in polo, but you might very well meet some royalty along your way!
What advice would you give in terms of etiquette and dress-code for a first-timer at a polo match?
The truth is that the 'rules' of formal etiquette have changed significantly over time. A polo match is a very social affair so it's important to be on your best form – It's likely you'll meet a lot of interesting people so a good first impression is important and often that comes from just being true to your own personal values and behaviours. For dress-code, it's recommended that ladies opt for a flat shoe or a wedged heel to avoid difficulty on the grass and for the men, a smart pair of chinos with a blazer is a fail safe.
What's your favourite traditional Scottish dish?
The most traditional and iconic Scottish dish is of course Haggis – which, in its description might not sound the most appetizing, it is really is delicious. My favourite is fresh prawns from the loch outside my door and fresh oysters that we grow in the loch as well. Other Scottish delicacies include kippers, black pudding and clootie dumplings.