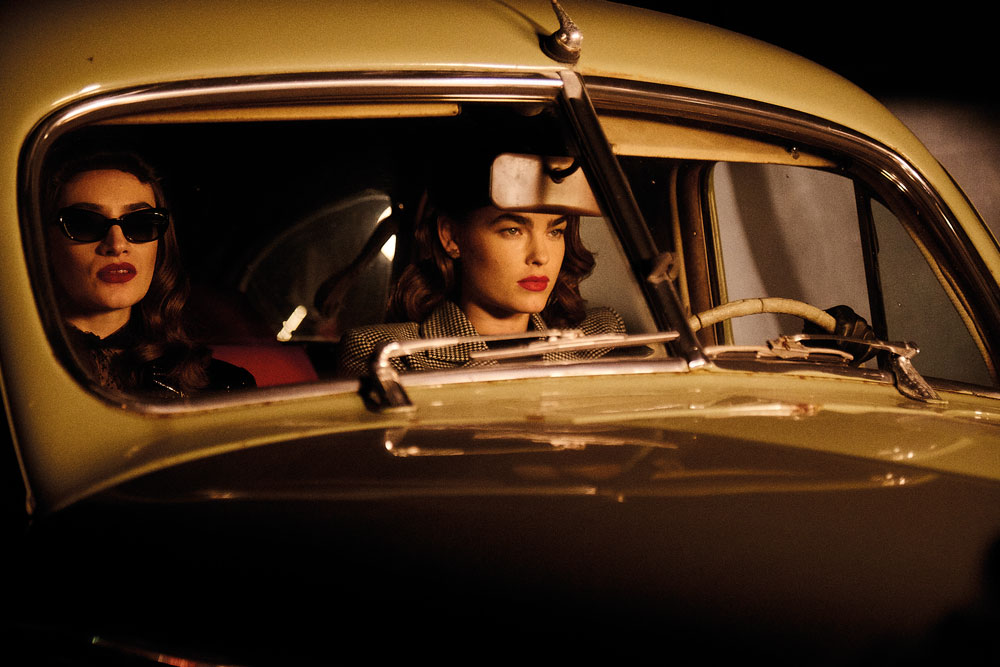 Peter Pilotto
In the gloriously retro surrounds of the Palm Court at the Waldorf Astoria, duo Peter Pilotto and Christopher Vos envisaged an aesthete striding through a domestic set peppered with hand-knotted sherbet coloured rugs, art by Francis Upritchard and plenty of artisan objects. The collection boasts craft techniques and striking silhouettes in the shape of flared sleeves, asymmetric fastening quilted crosshatch tweed jackets, slim wrap skirts with giant pockets and embroidered calf length riding boots by Viennese cobbler Ludwig Reiter. Striking fringed Peruvian rug knits are used to create sheath-like dresses in azure blue, olive and orange. The squiggle print bias cut handkerchief hem velvet dresses are just the thing for gallery private viewings.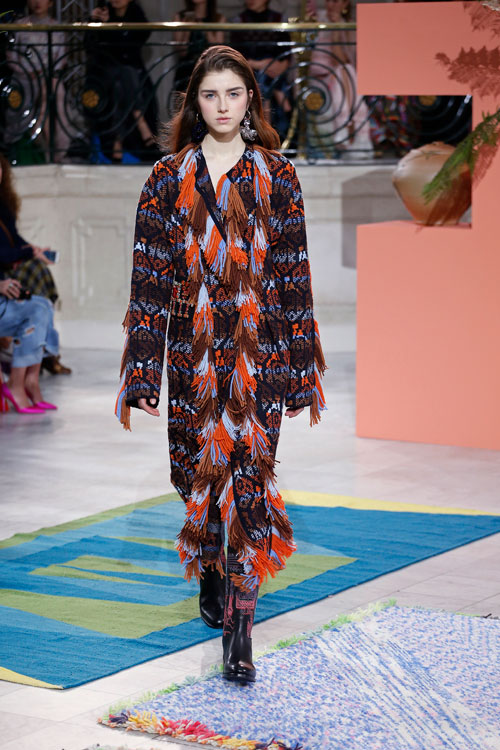 AV Robertson
Fashion East alumnus, Amy Robertson has a passion for embellishment, a craft she has honed since her earliest days. In her first solo presentation, she presented decorated Lurex sweatshirts, striped tailored suits with contorted seams, sheath dresses with panels of shocking pink and silver fabric sewn with sprawling Swarovski crystal flowers and trailing foliage. The resulting effect was of a hallucinatory Garden of Eden.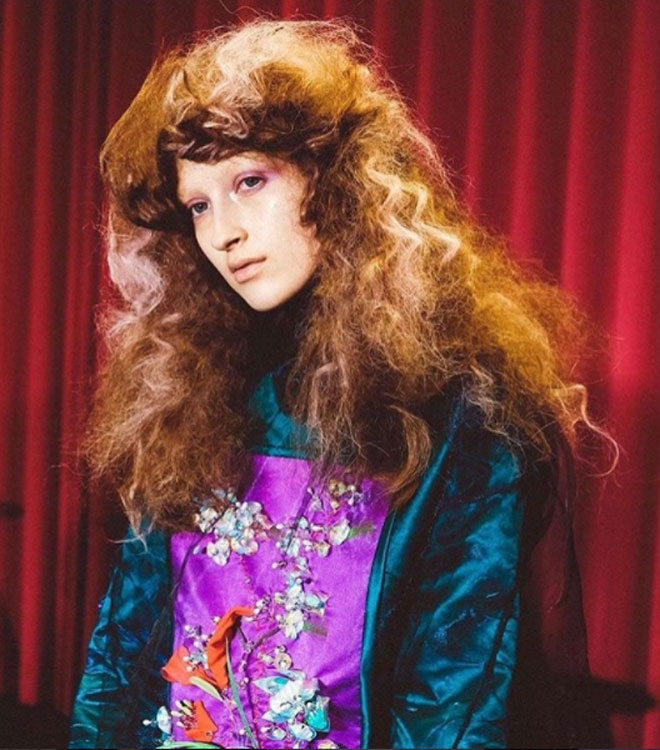 Mary Katrantzou
Katrantzou entitled her show 'Fantasia', embracing the concepts of free association, improvisation and cross-pollination that she does so well. Thus, MC Escher-inspired geometric repeat prints were juxtaposed against vibrant florals in zipper front sculpted velvet and jacquard dresses; a swan motif pattern adorned peplum jacquard tunics and cropped pants scattered with crystal, while tech-age flapper dresses emerged in degrade velvets covered with scintillating sequins and flurries of marabou feathers. Katrantzou paid homage to Disney's ​Fantasia through tulle princess dresses, embellished with Disney heronies, made from Swarovski crystal of course. What might sound cheesy was, in fact, delightful. Oscar nominees will be calling.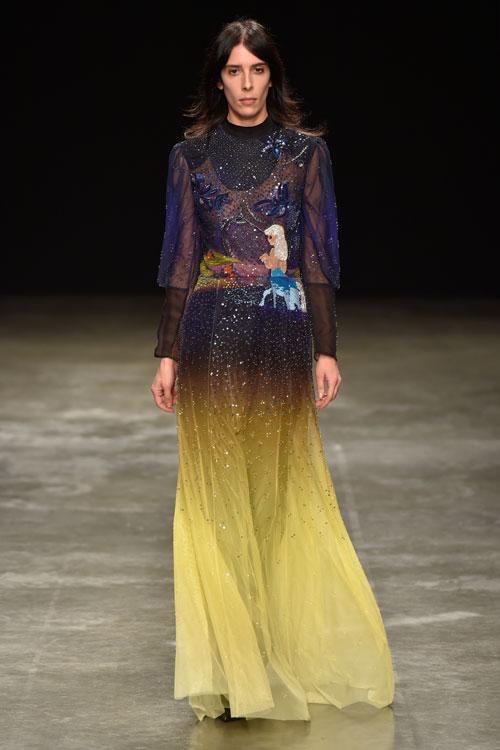 Charlotte Olympia
'Accessory to a Murder,' was the starting point for Olympia Dellal's brilliant romp through the tropes of film noir. She presented a short black and white 1940s-style movie featuring two dames, a detective, heart motif stilettos, lace up heeled tweed and suede Oxfords, framed handbags, pearl embellished Cinderella heels and plenty of gags. 'In fabulous shoes, a girl can get away with anything,' concluded the detective who was, of course, foiled by an immaclately clad femme fatale.