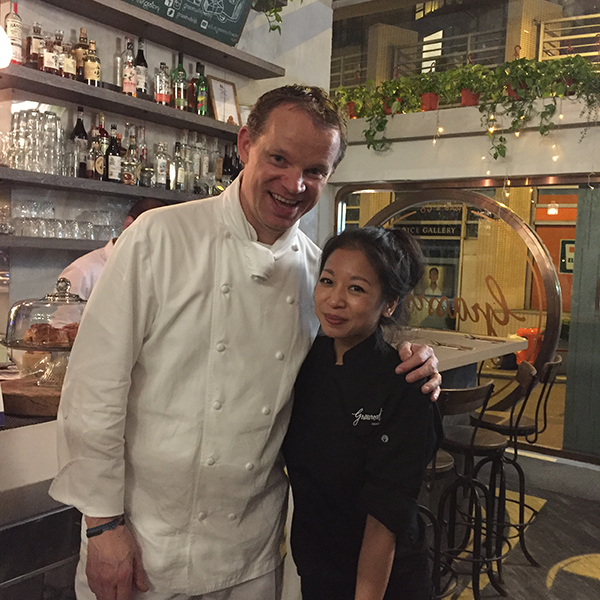 Hailed as the chef under the fiery helm of Hong Kong's best restaurant, Amber, Chef Richard Ekkebus was first up to bat with Grassroots Pantry's executive chef Peggy Chan in the first round of The Collective's Table series. The duo collaborated and brought out a full six-course vegetarian dinner for exclusive guests at the Grassroots Pantry's kitchen.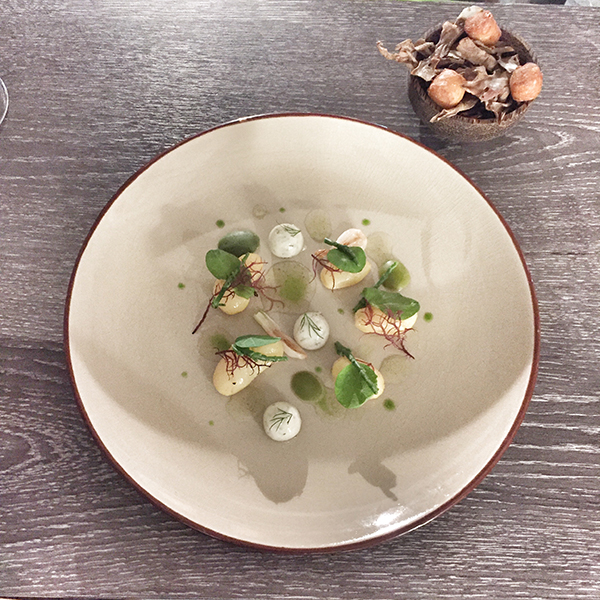 Chef Ekkebus cooked up a storm in his signature French contemporary style starting with Delicatesse Potatoes with sour cream, followed by white asparagus slightly charred with white miso and salted egg yolk, and ended his round with a classic carrot cake with confit and orange blossom honey complete with blood orange sorbet. Chef Peggy pitched out an earthy menu of delectable mushroom marrow served with lemon squash jam, buckwheat ravioli with locally-sourced greens and nuts, and ended the night with an exotic pairing of a vanilla canelle with jackfruit posset and raw chocolate cigars.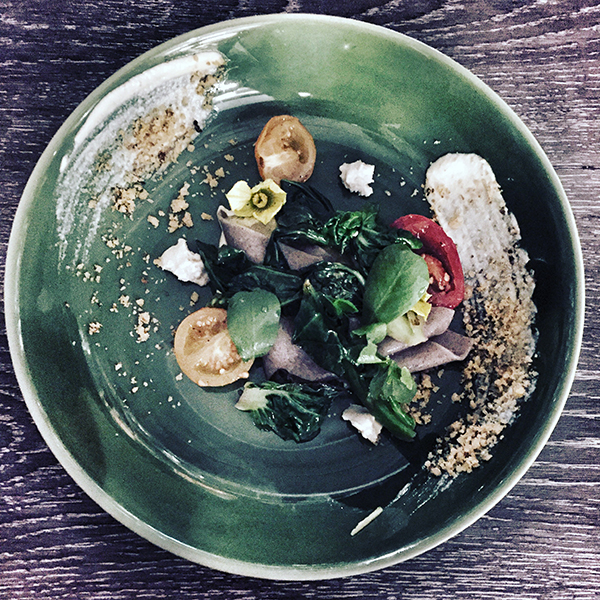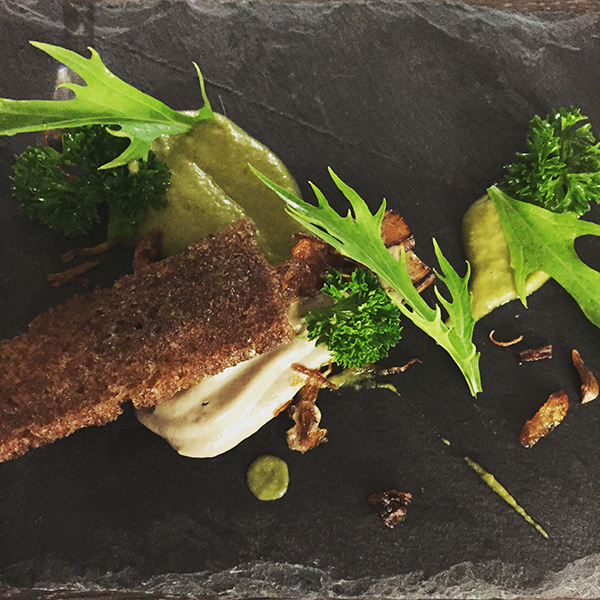 Each dish was complemented by a pairing of reds and whites selected by Cottage Vineyards. Their family-run winery dates back to the 1970s, emphasising on quality winemaking. The wines boast a fresh, white floral elegance, some with a hint of green apples or citrus, while others a subtle spicy finish, splendid when paired with aperitifs, seafood and tomato pastas.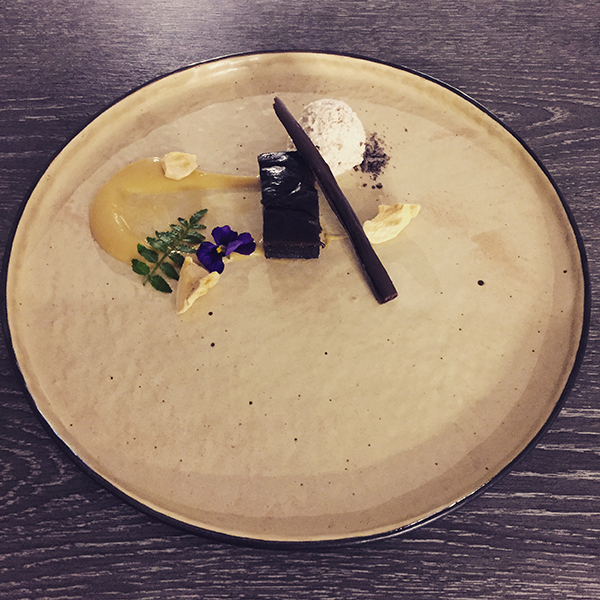 The event with Chef Ekkebus will continue to roll out during the week until this Friday, while the second round of The Collective's Table series will be held between Chef Vinny Lauria of Linguini Fini and Chef Peggy Chan next Monday June 27.
Grassroots Pantry, 108 Hollywood Road, G/F, Shop D, Central; +852 2873 3353