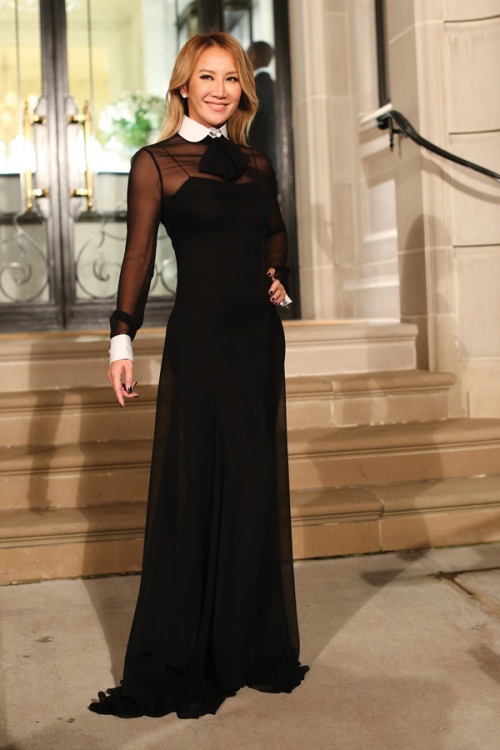 "If you think about Ralph Lauren, you think about the icon of American fashion," Donna Karan once said. "Ralph was first." In New York, on September 14, the police closed roads and cordoned off parts of the city and helicopters circled above the United Nations headquarters, where United States President Barack Obama was speaking. All the while an event no less orchestrated was being played out at 888 Madison Avenue, where Ralph Lauren, head of the US$6.8 billion fashion empire that bears his name, was showing his first ready-to-buy collection as part of New York Fashion Week.

So momentous was the event, called Runway Reimagined, Lauren had written a letter to The New York Times announcing his intent. "Today, I am proud to share with you, for the first time ever, my new women's collection right off the runway and into your lives," Lauren said. "For me, this is the ultimate expression of luxury, offering you every look, every accessory, every handmade detail immediately in my flagship stores around the world and online."
In other words, Lauren was first again, with the greater goal of transforming his business into a leaner, more fluid, fashion retailer. "From the very beginning, I've always designed with you in mind. You are changing the way you live and the way you want to shop, and we are changing with you and for you," says the 76-year- old Lauren.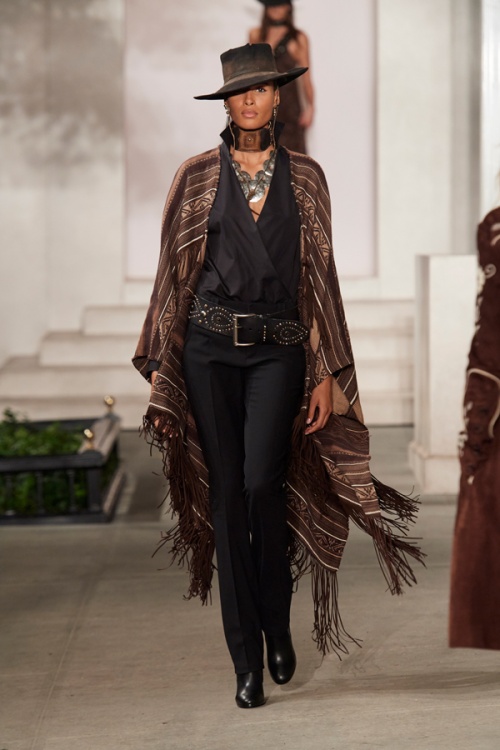 While the mindset was new, the codes were familiar and refined Ralph Lauren. "I have always been inspired by the rugged beauty and romance of the American West," he says. "My September collection is imbued with that spirit, but reinterpreted in a modern, glamorous way for the woman whose style is both personal and luxurious." Indeed, the collection, while consistent and indulgent, did play up the southwestern mood with cowboy hats and shirts, Navajo beading, fringed suede, hip-slung studded leather belts and more. It also had an anytime sensibility and seasonality, which felt right in keeping with Ralph Lauren's more immediate way of operating.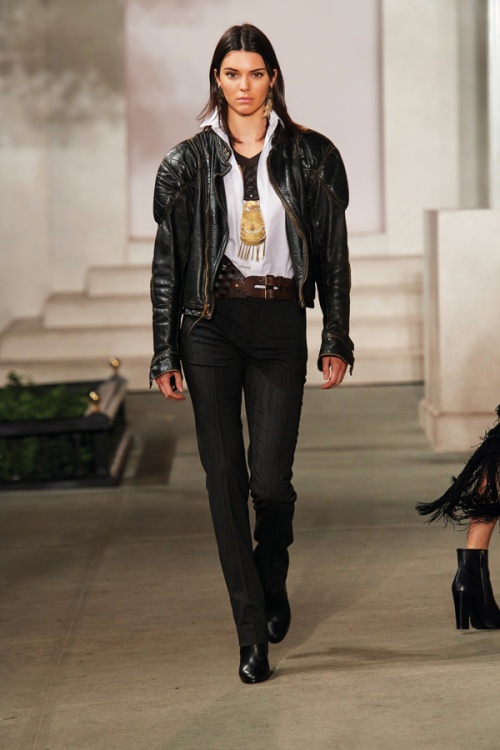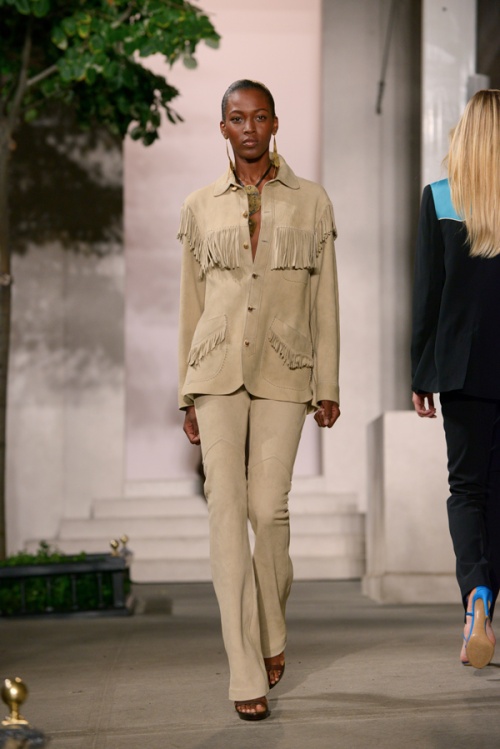 CoCo Lee, the house's only VIP guest from Asia, felt the emotion of the occasion. "The room was incredible. They built this beautiful glasshouse with a high ceiling. It was magnificent," Lee says. "He's the president of the fashion world, the leader. Right after the show finished, everybody was clapping and cheering for him like he was a rock star. You could feel there was so much love for him in the room."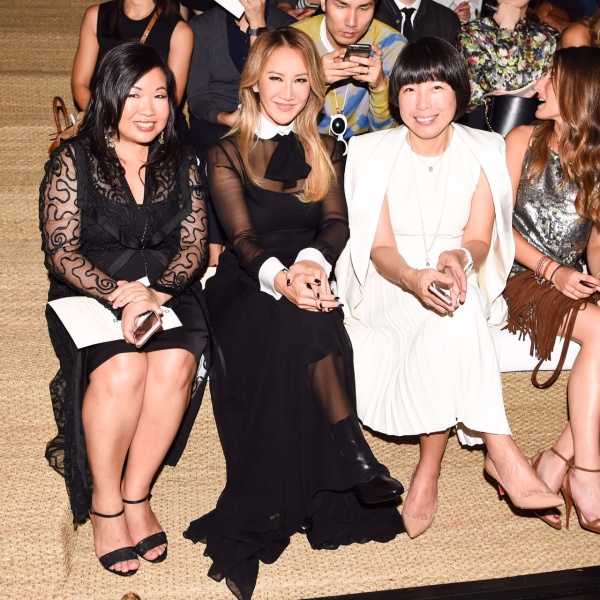 Lee gave her verdict on the show: "I loved it. I thought it was chic, comfortable, relaxed, very tasteful, very elegant and with classy looks and with beautiful clean lines. In the collection, there was a bit of Western edge, ruggedness blended with romanticism. I can't think of another designer who can do that better than Ralph Lauren. It was like a beautiful song." But among the medley of cowboy hats, tassels, ethnic belts and beautiful evening gowns with clean lines, Lee had a favourite look. "There was this long yellow dress which I loved. I can picture myself on stage in that sometime soon," she says. "There was a black and white sequined dress, down to the knee, long sleeved, with a pattern influenced by western ruggedness. I do love the strong, beautiful, vibrant colours and the simple clean lines in the collection. There were so many pieces that I liked."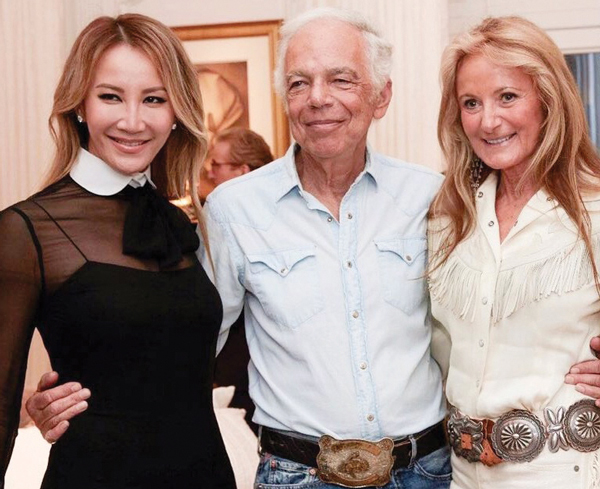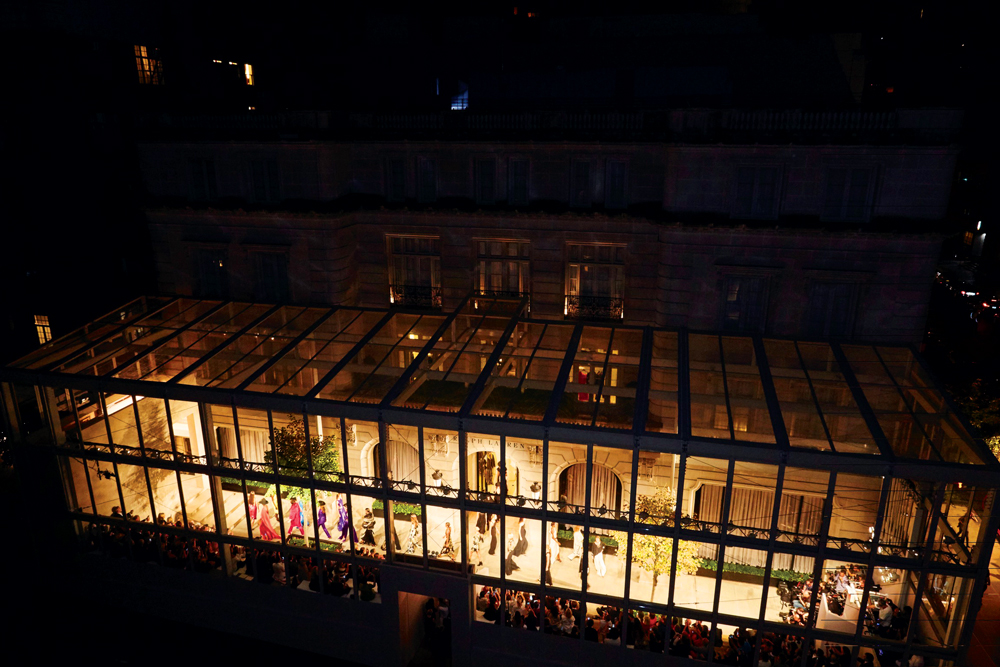 The idea of changing to the ready-to-buy business model was suggested by Lauren, and put into action by Ralph Lauren Corporation's new chief executive, Stefan Larsson, a Swede, who joined the company last year after stints with Gap and H&M. Lauren's youngest son, David Lauren, says: "What's happened in the last 10 years is that fashion is changing and the world is changing. Consumers are getting immediate satisfaction. The customer is expecting things to move faster. On the flip side, the industry is moving faster, and you're getting copied by fast fashion, so it behooves great designers to be able to show their product in a way that satisfies the consumer and allows their originality to stand out and be recognised before it's copied. And there's nothing more frustrating than a customer seeing it, waiting six months and then seeing all the copycats in between."

What about the naysayers, who assert that ready-to-buy somehow cheapens fashion and is likely to make designers take fewer risks as brands bring supply chains under tighter control? "You still have to wait many months between shows," says David Lauren. "So the anticipation of what the next show's going to be is still exciting. There's still a drama, and the highest level of craftsmanship."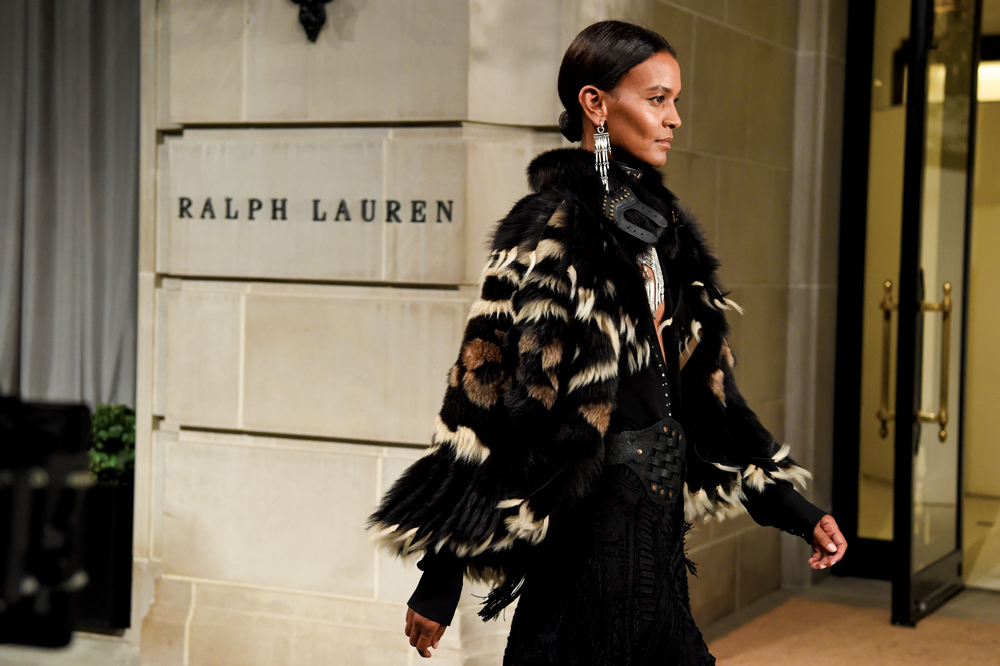 And there's CoCo Lee. "She's very refined and elegant and has an appreciation for the aesthetic of Ralph Lauren, and we're excited to get to know her more. And it's a unique opportunity for her to get to know the spirit of this brand, too," David Lauren said. After the show, Lee, Jessica Alba and Julianne Moore had an audience with Ralph himself.
"I told him I loved the entire collection, as if it was made for me," Lee says. "I would love to have one of everything." She said Lauren had given a playful answer: " 'All yours,' he said. I wasn't sure if he meant I had to buy them right there and then or if it was on the house," she said, laughing. "He's laid-back, very charming, down to earth and he looks amazing."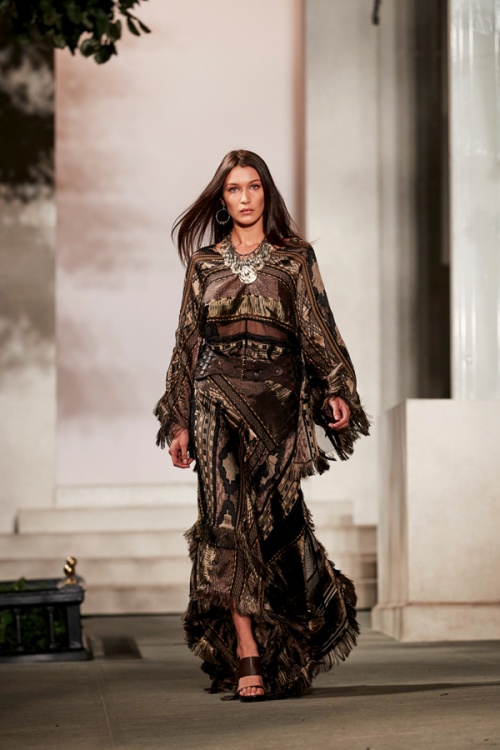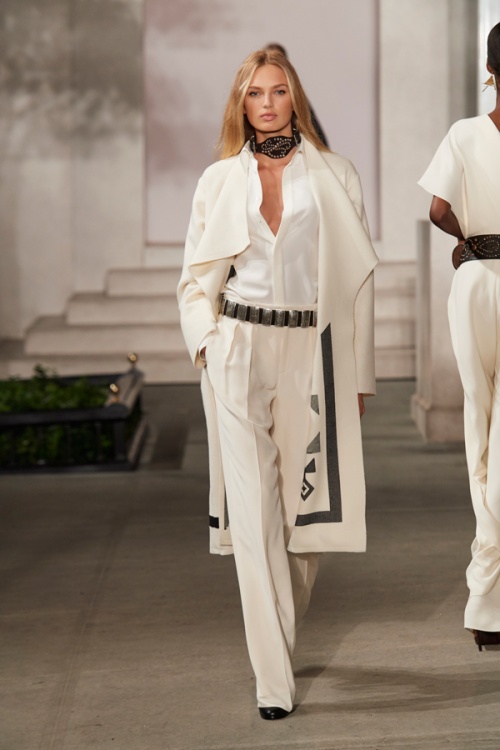 Away from the glamorous, glasshouse fashion show, Lee had another Ralph Lauren New York moment, dining at the lauded Polo Bar, which is a direct reflection of Lauren's gastronomic predilections. Beef from Lauren's ranch in Colorado is offered at certain times of the year. The star of the dessert menu, Ralph's Coffee Ice Cream, is made on the premises with Lauren's custom blend of coffee. The Polo Bar staff, naturally, wear custom Ralph Lauren grey flannel trousers, leather wingtips and silk repp ties.
"The Polo Bar is one of the hottest restaurants in New York," Lee said. "It feels like a part of Ralph's house. All the food is delicious because Ralph takes the time to make sure everything is perfect, brilliant. I had lobster salad, but it was the best lobster salad I've ever tasted, and fresh calamari of just the highest quality imaginable."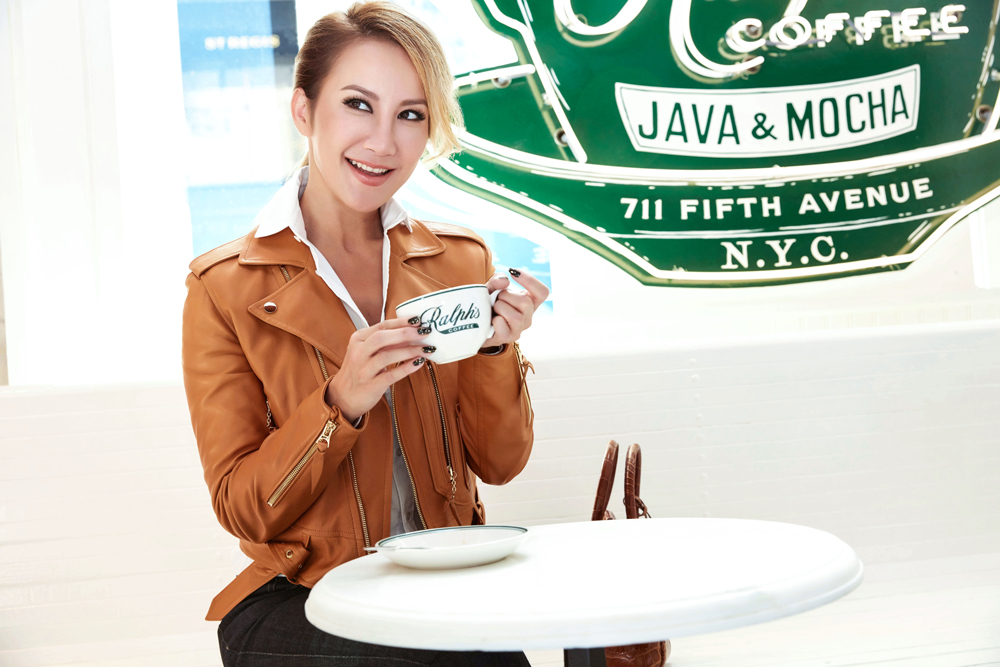 Ralph Lauren employees caught Lee's eye, too. "Everybody who works for Ralph Lauren in the store is so good-looking, and the teams are lovely people, they are all passionate about their work," Lee says. "They work as a family." The family work ethic stems from Lauren having remained independent for so long. "This is a family," Lee said. "They love the company and it's great to see there is so much loyalty here."
Lee said of her dinner at the Polo Bar: "It was such a fun dinner. It's impossible to get a reservation because it's so hot. But the new CEO, Stefan, has promised me my name will always be on the list. I'm definitely going to take advantage of that." Perhaps, next time, she will not have to go to New York to eat in the Polo Bar. "Maybe they need a Polo Bar in Hong Kong," Lee said. "That would be awesome."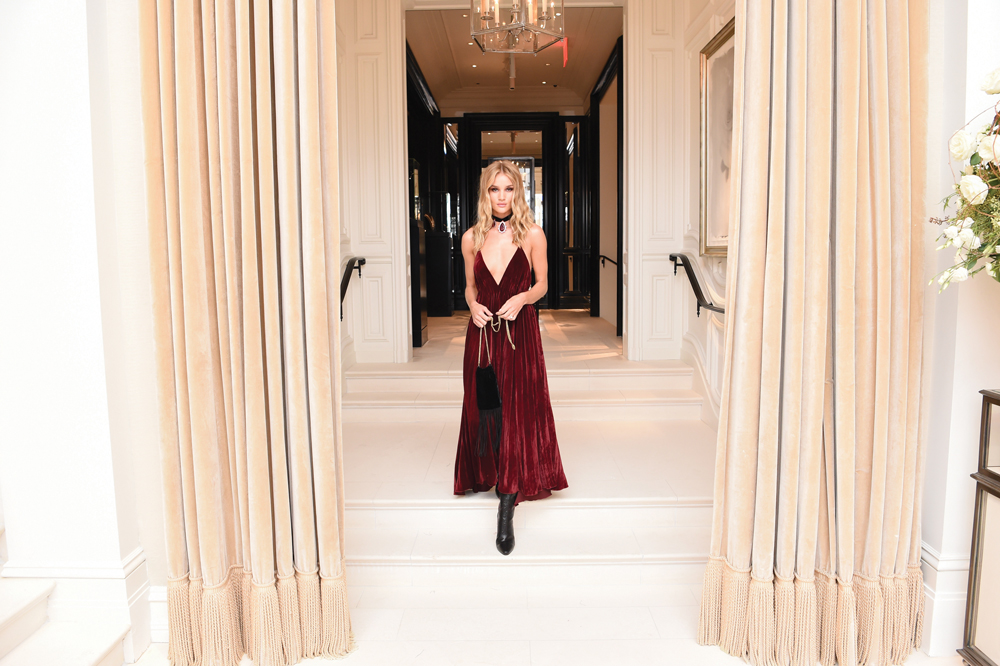 Lauren's influence was everywhere on Lee's visit to New York. Her husband, Bruce Rockowitz, is a tennis fan, so the couple attended the US Open and saw Stan Warwinka defeat Novak Djokovic in Flushing Meadow. There they found out that Lauren dresses tennis players. "His logo is everywhere and he does the US Olympic team, too," Lee says.
On her way to the airport to catch a flight back to Hong Kong, Lee reflected on her glamorous visit to New York. "There was just so much excitement," she says. "The show last night, meeting Ralph and all the other celebrities: the way they treated me was just so gracious. I felt very honoured. And to think, the day before the show, he was still refining the last-minute looks, doing everything himself. Tasteful, funny, relaxed, elegant, a role model for everyone: that's Ralph Lauren, right there."