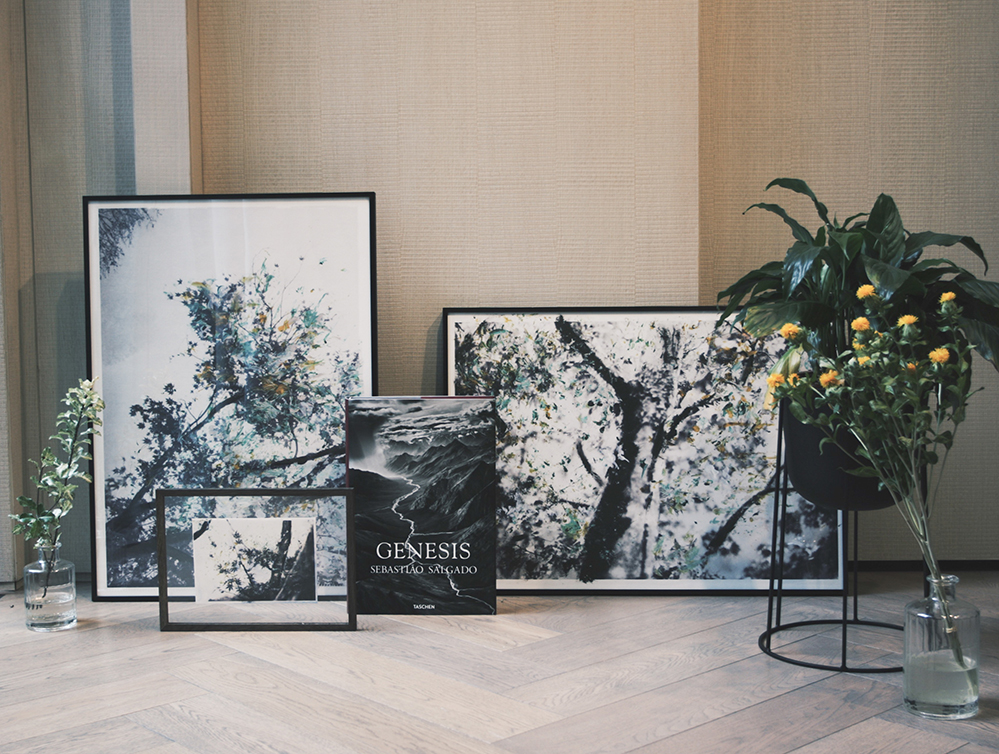 ​Once in a while, we all like to escape the hustle and bustle of Hong Kong and find a quiet little nook to take a breather. Queenie Rosita Law, the founder of Production Q, feels the same. Her latest project in collaboration with neighbourhood restaurant Cobo House aims to create a peaceful environment that emphasises on the slow living way of life. 
Called "The Forest", the curated art and retail space is filled with carefully selected home decor objects and Law's own photographic works that are meant to inspire and encourage self-reflection.
Law, inspired by nature herself, took the photos in different times during her visits to Japan, featuring Japanese trees and leaves with the "paint on photography" method. 
Apart from Cobo House, Production Q also collaborated with five other brands to complete the experience. Lounge on stylish chairs from Alki. Read through the Genesis Collector's Edition from Taschen, and watch time pass from the newest timepieces from MMT Watches. Visitors can also browse through home decor items from Atomi and Menu in the unique shop-within-restaurant space.
The Forest is open to public daily from 11 am to 7 pm until January 2, 2017.