​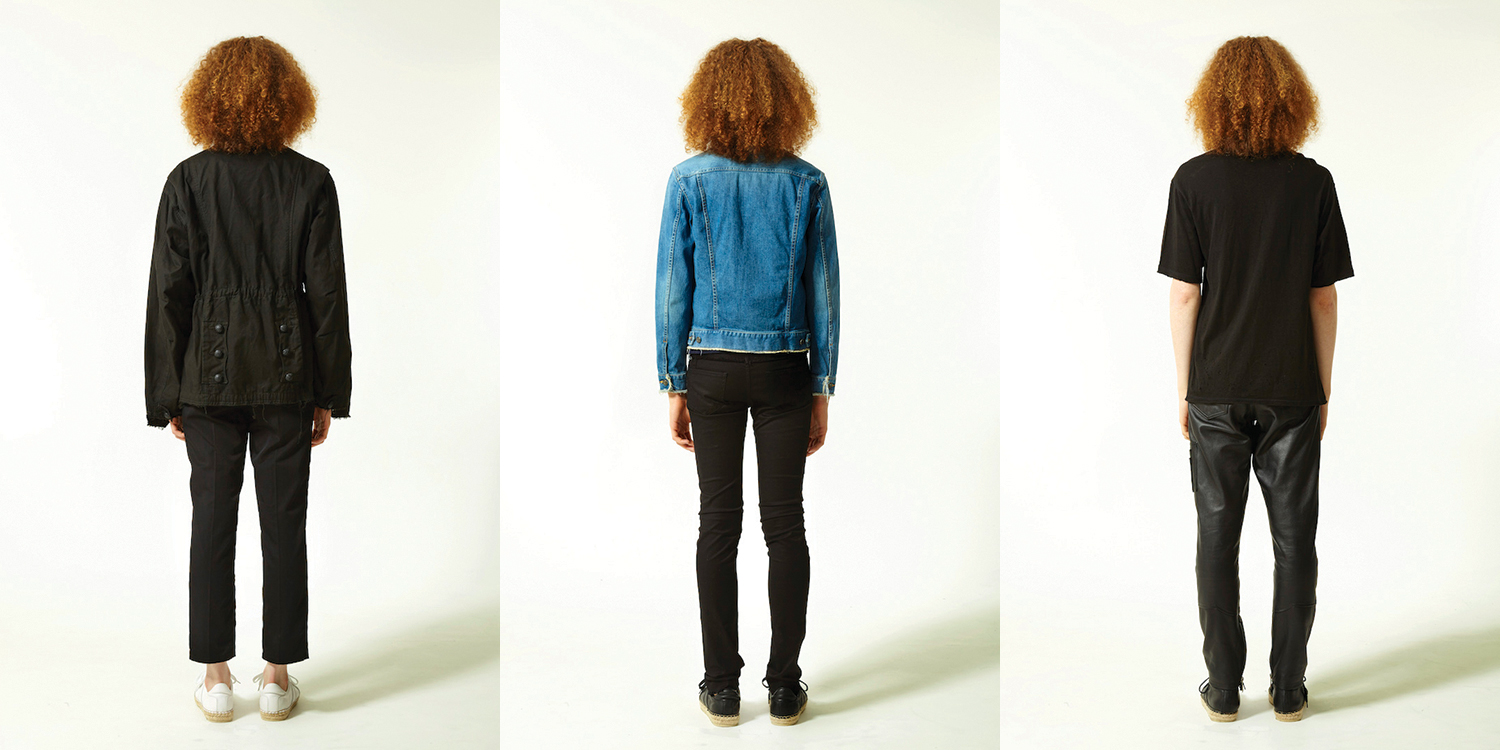 It was surprisingly calm backstage just an hour before the Christian Dada spring/summer 2017 show. Models gathered at a table of snacks for a quick bite before getting ready. Stylists and staff sat outside on the roof having their Zen moment. One man stood amid the racks of samples, casting his eye over each of the looks surrounding him. It was Masanori Morikawa, the heart and brain of Christian Dada, one of the most talked about Japanese brands in Paris in the past few seasons.
Morikawa set up Christian Dada in 2010. The label has won the endorsement of celebrities such as Lady Gaga and acclaim from the fashion industry. There has been commercial success too, with stores recently opening in Singapore and in the Aoyama district of Tokyo.
This year Morikawa showed his latest collection during Paris Fashion Week, a sign that the label had achieved the ultimate in international recognition. Here Morikawa tells #legend how success has come about.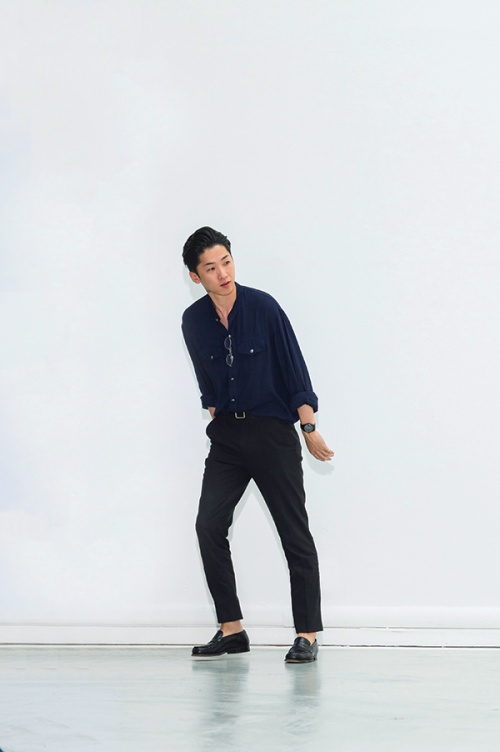 How did you start the brand and why is it called Christian Dada?
I was particularly interested in Dadaism. The similarities and clashes between Eastern and Western aesthetics intrigue me very much. I've always liked to find perfection in imperfection. Western culture tends to aim to make everything perfectly lined up, flawless, even in art. But having my roots in the East, I like to find beauty in imperfection. The artistic anarchy of Dadaism, which embraces imperfections and the rejection of societal norms, reason and logic, reflects my inclinations to be a nonconformist. I grew up in Kagawa, which is in the southern part of Japan. My grandpa was a very skilled embroiderer, but I didn't really pay attention at that time, even though I grew up around it. But once I moved to London, I saw how much this childhood had influenced my understanding of both Japanese and Western culture.  
What type of embroidery did he sew? Was it your grandfather that inspired you to go into costume design?  
You know Japanese biker gangs? We call them bosozoku. They always wear leather jackets with detailed embroidery. This, essentially, is the Japanese youth and punk culture and people in the gang have to dress in certain ways.
He designed and did their embroidery? That would have been quite a controversial job back in those days, no?
Yes, yes, this was considered almost illegal at that time, so we weren't allowed to tell people about my grandfather's profession. Nowadays it's completely fine. I still remember, when I was a kid there would be gangs of bikers coming to our house asking for new embroideries that would make them look tougher and cooler. He took the job very seriously and it was definitely a profession he respected a lot. So, you could say punk is in my blood.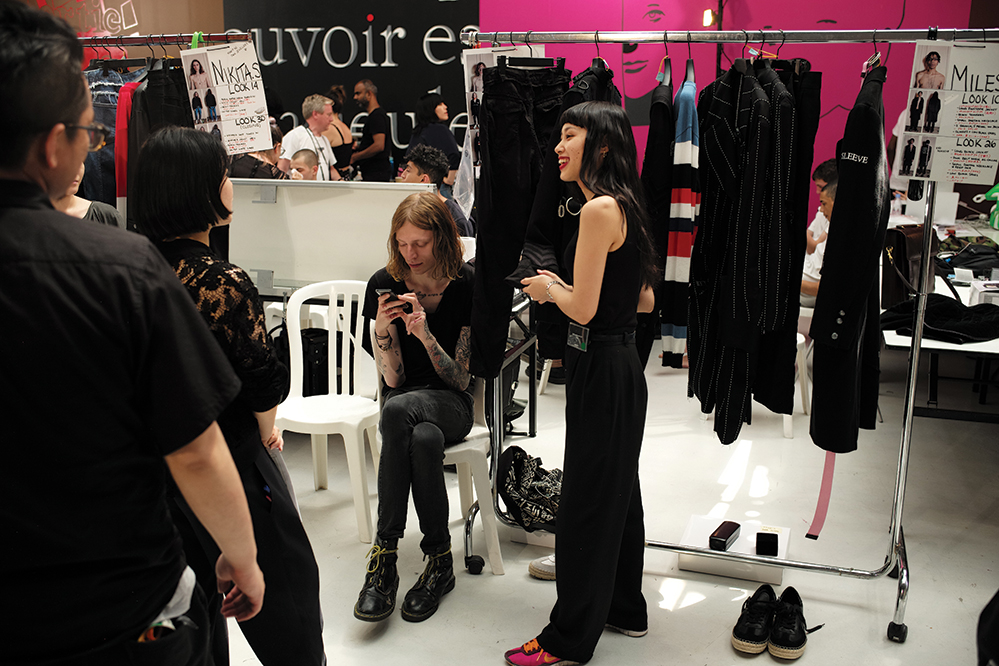 When you moved to London, did your understanding and concept of punk change in any way? If yes, how?
It furthered my understanding of the punk attitude, especially having lived in East London. I immersed myself in the grunge, rock 'n' roll culture, which in a way resonated with my childhood surroundings, my grandfather, the bikers, their cultures, and all that. All of these elements merged and composed the brand's DNA.
In total, how many years have you been designing?
Twelve years. I'm 32 now. Christian Dada was formed six years ago, in 2010.
Most people first heard about Christian Dada because of Lady Gaga's dramatic punk outfit from her Fame Monster and Born This Way albums. I certainly remember those overly studded and ripped jeans. How did that happen?  
It was through Nicola Formichetti and his assistant at the time Brandon Maxwell. Brandon approached me to design a few outfits for Lady Gaga's music videos and also for shoots with photographers such as Steven Klein. At that point I did not have a full collection. Everything I designed was costumes. It boosted my confidence, of course, to be able to work with such visionary artists.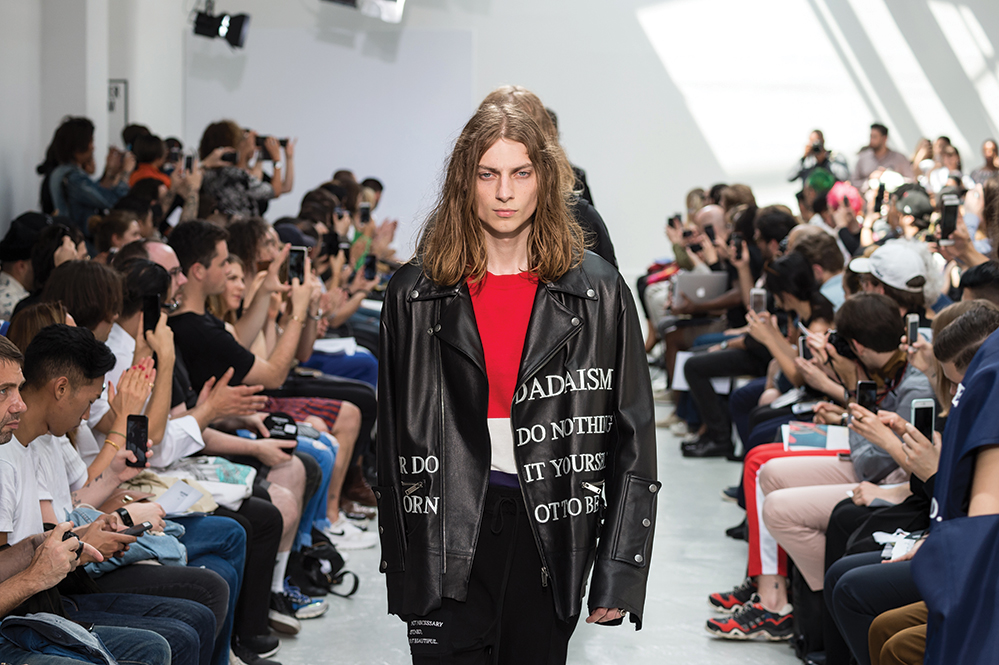 It definitely brought you a lot of new opportunities after such exposure. What was the most exciting job you've done since then? 
Well, it led to our talk with D'League. They believed in my designs and ended up investing in the brand. It started when I used to work with the store Surrender, in Singapore, and I had the chance to meet with Dave, the owner, to explain to him about my brand and vision. It has been two years since they first invested. I'm very lucky that they understand and appreciate my brand.
What have been some of the biggest changes you have had to adapt to since founding the brand?
I was basically a one-man team before, when I had my shop in Japan. Everything from design, production, emails, press information, and even packing and shipping of samples and merchandise, I had to do them myself. Now I can concentrate 100 per cent on design. Most of the pieces I produced were handmade. The volume for my orders at that time was not that big and I could still control the quality of each piece of work. Now the biggest challenge for me is probably delivery. Having to keep up with the growth of our order volume stresses me out. This clouds my ability to create and disturbs my chain of thought when I design. Most importantly, I now have more time to develop collection inspirations. For example, I'm travelling to Florence for a few days to visit a new factory. Before, I would rarely have had the time to go on trips for new fabric and to research factories. These are all positive changes, I have no complaint about what we are able to achieve today.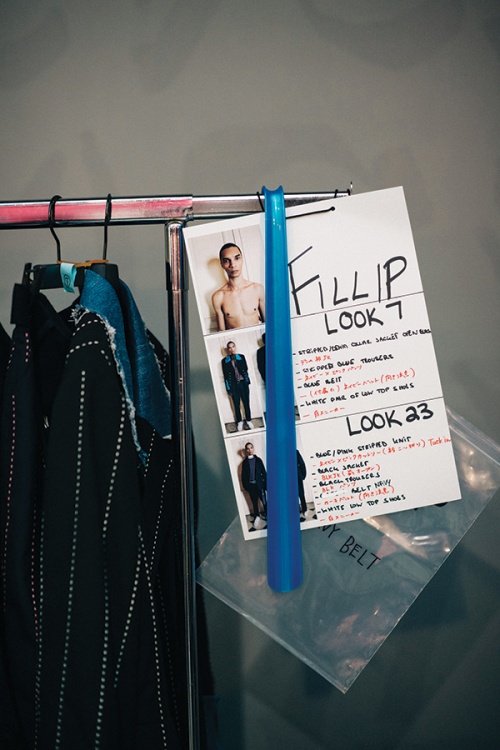 Let's talk about how you develop inspirations and what they are for your collection this season. 
I draw my inspiration from everyday life, organically. This season I pondered the concept of life and death. 
In April, I was in Fukuoka when the earthquake hit. It made me think about the way we perceive life and death. Then it was the Yoko Ono exhibition in Tokyo. I was really touched by her artworks and attitude. And also by John Lennon too. You probably saw some resemblance to his look on one or two models. There're pieces that directly pulled inspiration from her artwork, such as the T-shirt that says "Burn this cloth after you have worn it", which takes inspiration from her book Grapefruit: A Book of Instructions and Drawings.
This work was an early example and a pillar for conceptual art. I took some references and elements of Cut Piece into uniforms and military motifs, and reconstructed them with my own interpretations. This is all to invite the audience to be more interactive with what we observe every day. I like to know people's minds are instigated constantly. I pick up more resonance with conceptual art, typically those that touch on darker topics, such as life and death, this season.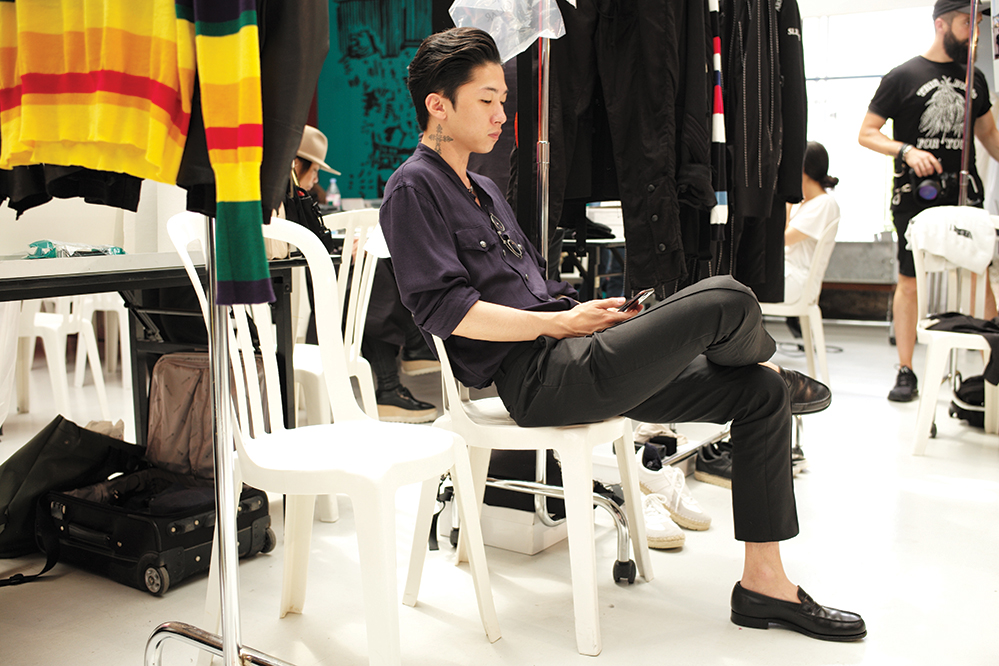 Was this a response to current industry behaviour? It seems your message is almost nostalgic.
That would depend on everyone's interpretation. I don't want to dictate that because that's not my goal. My goal is to send a message and let the audience have the freedom to think.
Your neck... that's a tattoo of a cross?
The cross, we all know, symbolises Christianity and it's also the name of my brand. And you know that tattoos, regardless of how big or how small they are, are still taboo in Japanese society. I decided to tattoo this on my neck on purpose, to serve as a milestone and reminder to myself that there's no turning back. I'm going to walk this path with no regrets.