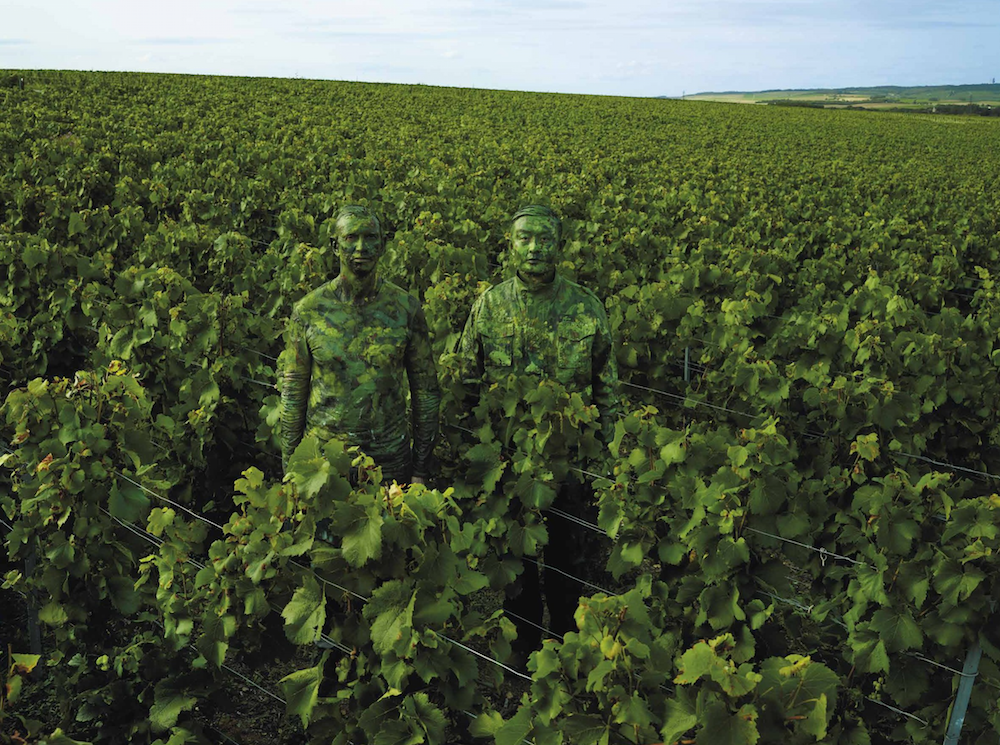 You might not know the name Liu Bolin yet but you should. The Chinese contemporary artist/performance artist's photographs will be shown during Art Basel in Hong Kong later this month in connection with the venerable and artful champagne house of Ruinart. Bolin, who must be the most underrated fashion stylist and photographer not working in fashion has produced a series of works called "The Invisible Hands", in which, as is his signature, he camouflages himself into the surroundings. Except, this time around, rather than the daily mise-en-scene of Beijing, he succumbs to the different backgrounds of Maison Ruinart – a historic cellar listed as a Unesco World Heritage Site, in France. Just for the record, Ruinart was born in Reims in 1729.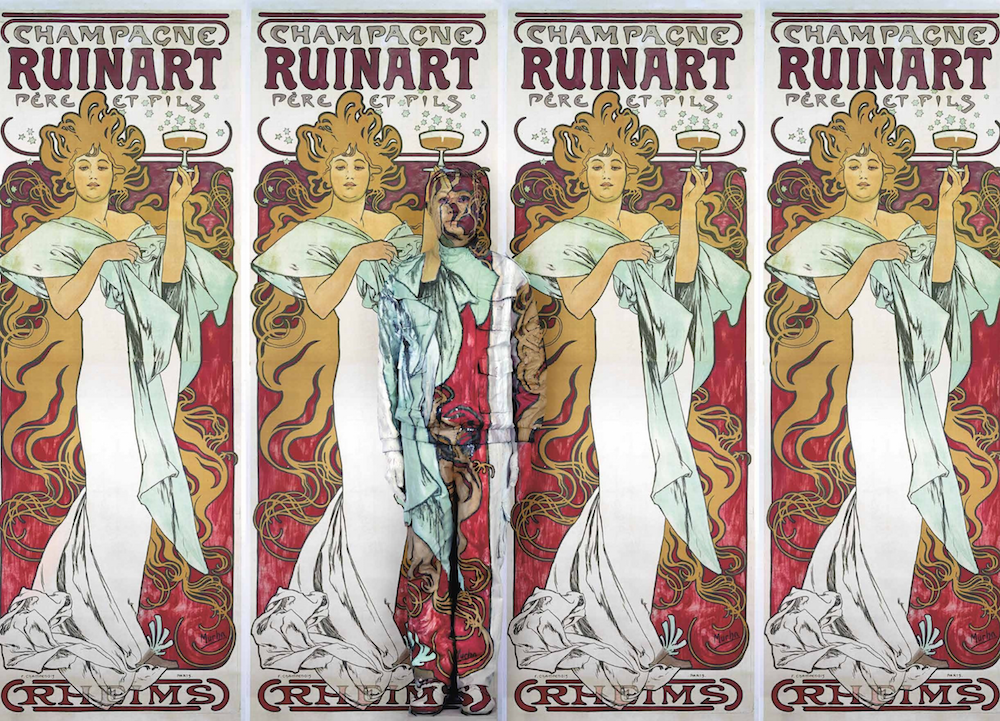 "When I began my research into Ruinart," says Liu, "I learned about the unique know-how of the world's oldest champagne house and the exceptional beauty of the historic place. Four essential elements came together in my mind: history, culture, know-how and a human dimension". All of which is displayed in eight captivating works at the fair.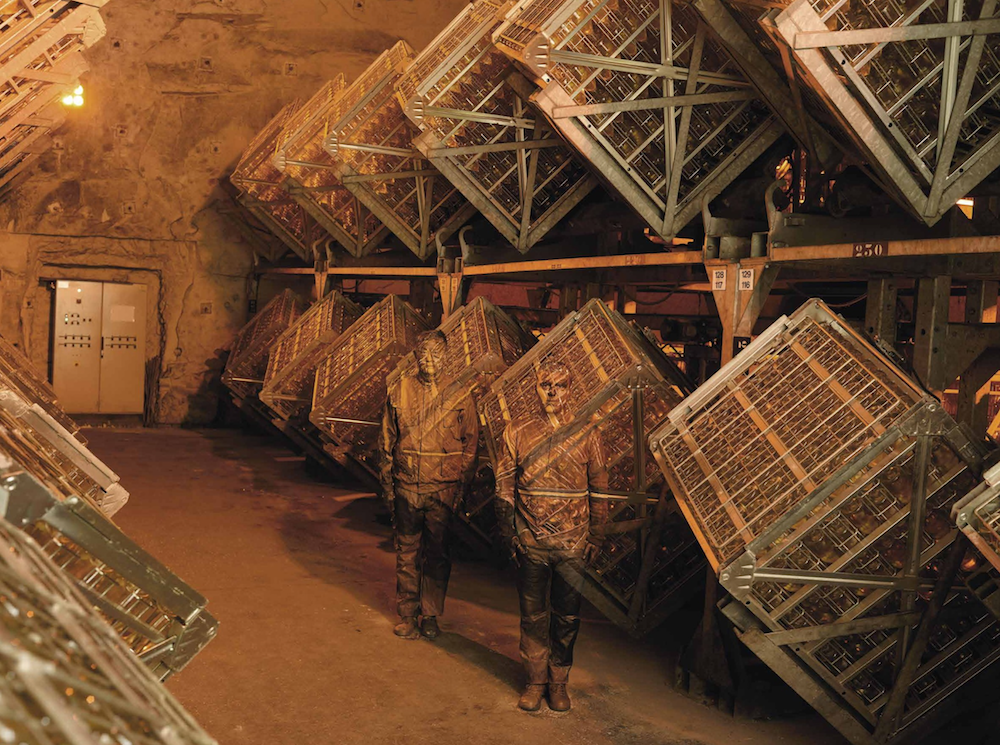 Liu studied sculpture at Shandong University and soon after became seduced by the dynamic Beijing East Village art scene where performance artists were thriving. As historic hotungs in the capital made way for China's Olympian ambitions in 2008, Liu staged what he called a silent protest in Hiding in the City. In the iconic work, he literally vanishes in front of the houses slated for destruction, his body and clothes covered in garments that blend into the background. It's stealth beyond subtle – a still life in trompe-l'oeil suggest there is something real in a work, when there is nothing. Whereas the camouflage makes Liu's audience believe there is nothing there, when in fact there is. "He composes images that initially attract, then surprise and worry, and end up remaining etched on his audience's memories," says curator Philippe Dagen. "Liu has created a unique art form which has a rarely seen impact, perfectly aligned with the world we are living in right now."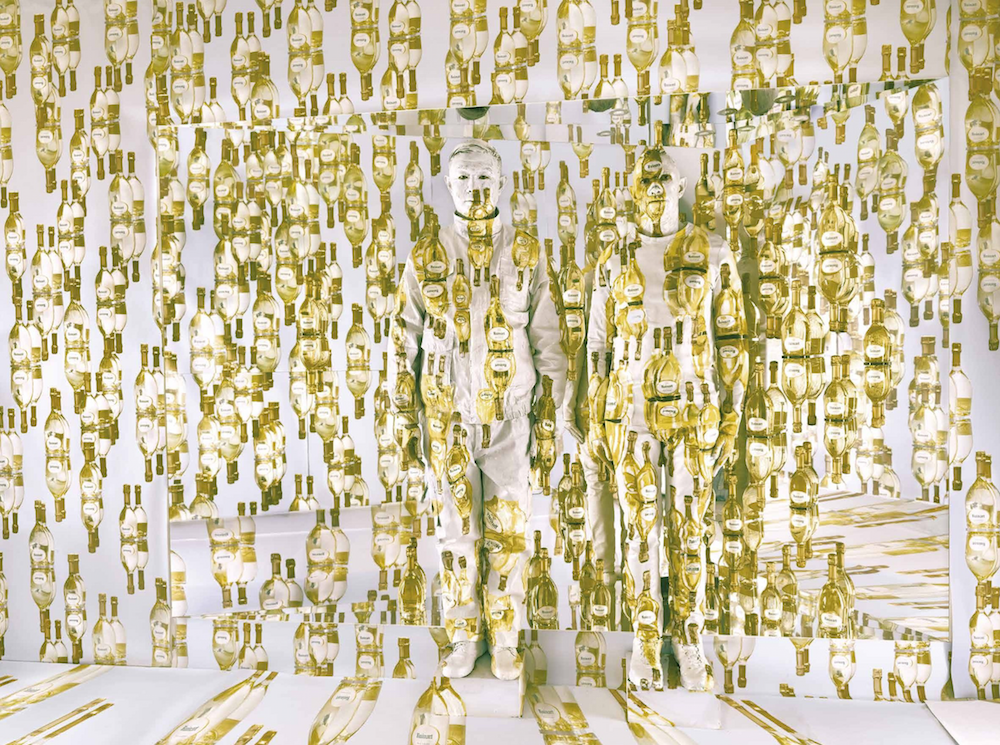 Liu's focus has turned from early political work into later criticism of consumer-focused society and more recently on financial power, ecology and sustainability, or the use of resources. For this work, Liu stayed more than 10 days at Maison Ruinart where the invisibility of the people who make the champagne he used to accentuate their expertise. "I was impressed by the team's expertise and how surrounding natural resources are put to use in the production of champagne. From vineyards to the chalk cellars, Ruinart draws the best from nature without causing harm. I wanted to use this series to celebrate their work."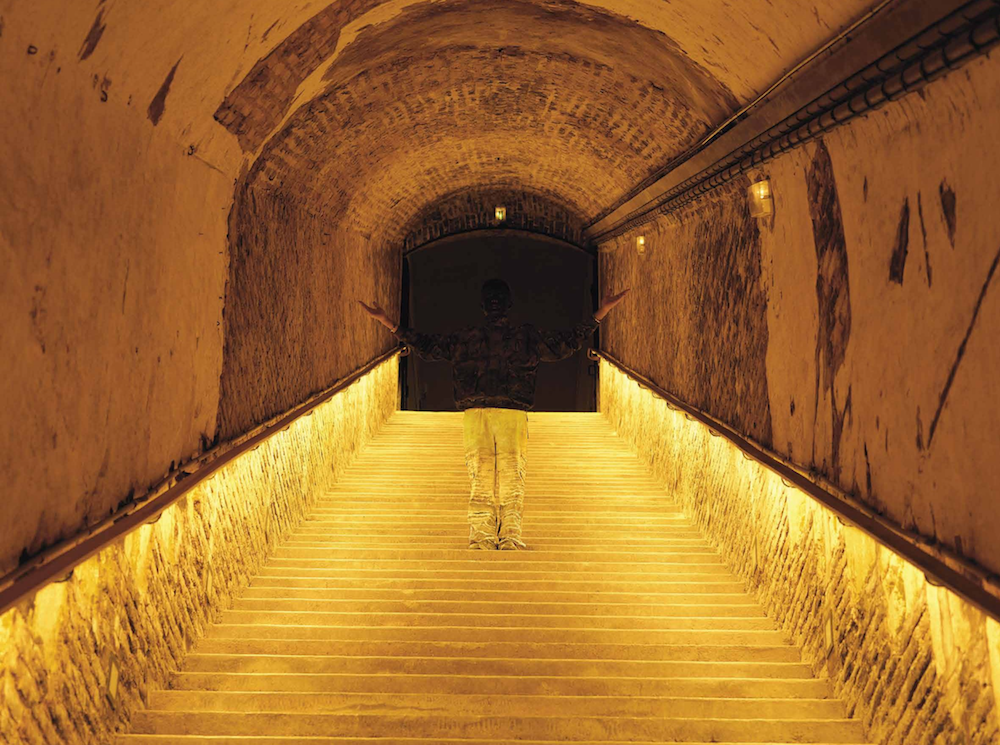 And then some. Ruinart and Liu go together like vines and sunshine in this quirky project. Witness the titles of the work: Hiding in the vineyards with the Ruinart Cellar Master; Lost in Blanc de Blancs bottles; Hiding in Mucha posters; Hiding in the gyropalettes with Pablo. Now the only challenge is to get along to the collectors lounge at Art Basel in Hong Kong – or Aberdeen Street Social restaurant where some of the works are showing – adopt a glass of Ruinart and play the most seductive and fashionable game at the fair: Looking for Liu. It's surely the only aesthetic project Gucci's Alessandro Michele and his art scouts wishes they had – but haven't yet – created. Moncler beat them to it.