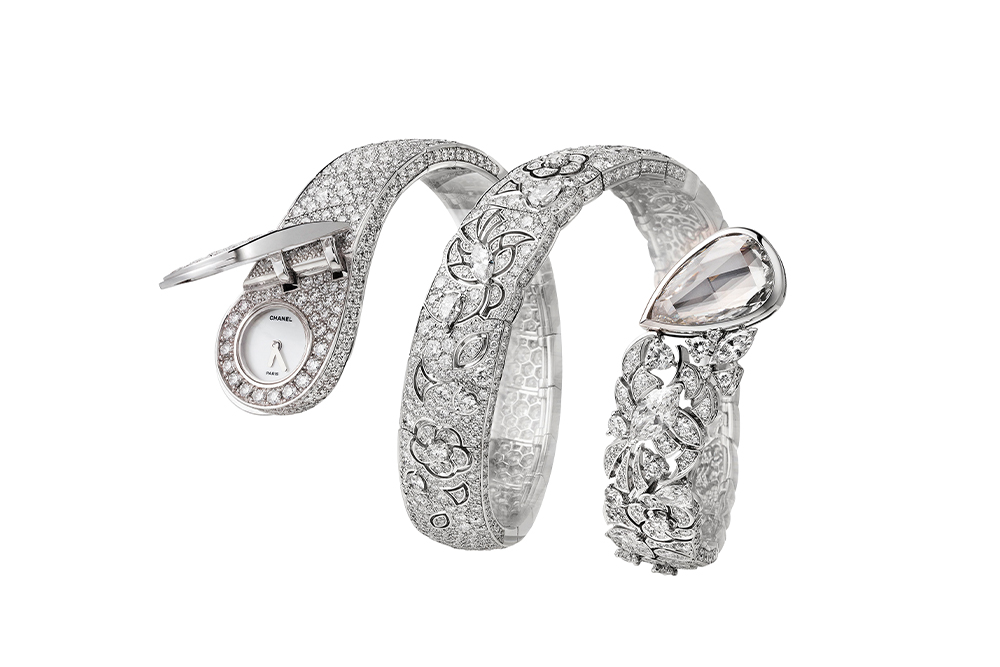 Gabrielle "Coco" Chanel was a rebel at heart. Her audacity, her thirst for freedom, her irreverence, acted as the source of inspiration and the birthplace of her creativity. Avant-garde in all, she would invent a style and look, and revolutionise fashion before shaking up the traditional codes of fragrance and jewellery. Yet, despite her ubiquitous influence, one item she never created was a watch.
Hence, a window of opportunity Chanel sought to leverage in 1987 when it set up a division. Now, 30 years into the horological adventure, Chanel have touched every métier contributing to the art of fine watchmaking. There are watches conceived as objects of pleasure, without concession to the technical and artisanal expertise required to create precious objects; watches ready to withstand the test of time; and watches that channel the inveterate spirit of Gabrielle. For the third consecutive year, Chanel presents new models for its collection of fine jewellery watches, Les Éternelles de Chanel. Conceived as a capsule collection, these secret watches, embody the creativity and savoir-faire of the house. And this iteration digs deep into the codes and associations of Gabrielle's early days, by reinterpreting the lace and ribbon inspirations so dear to her.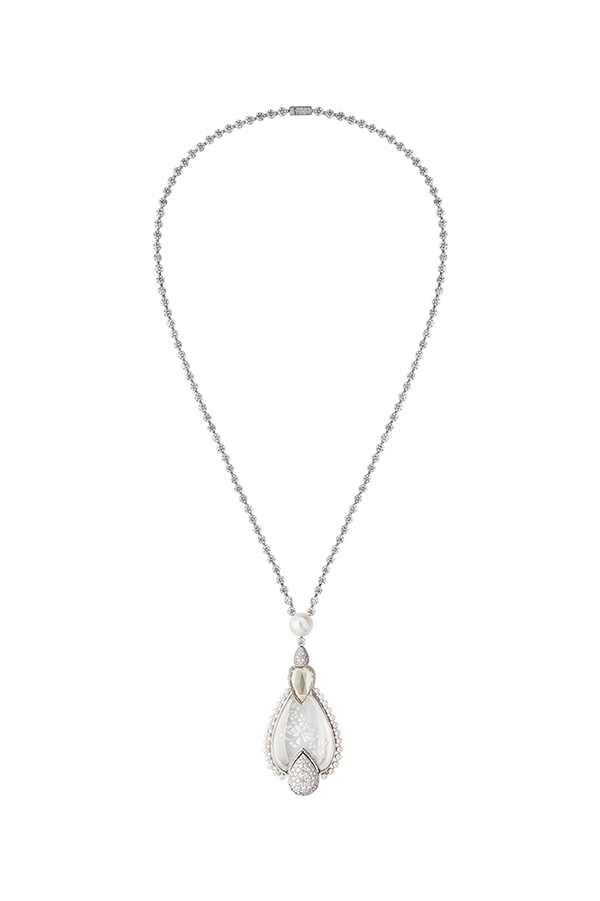 Gabrielle went to live on race-horse trainer Etienne Balsan's La Croix-Saint-Ouen estate in 1908, and it was there she cultivated the use of ribbon and lace to embellish her straw boater hats for the races. Thus, the couture details of ribbon and lace have been transformed into exquisite jewellery across a curvilinear array of precious stones and shapes for Les Éternelles. The collection comprises three unique watches. The Ruban evolves with absolute liberty, wrapping around the wrist like a jewel-encrusted ribbon. This delicate, 18-carat white gold lace with 1,369 diamonds – including seven of the fancy-cut variety – hides on one side a secret watch, and, on the other, a five-carat pear-cut diamond. Next up Médaillon. On the back of this engraved rock-crystal medallion, pearls and diamonds – including a pear-cut fancy light yellow 5.32-carat diamond – hides a watch paved with diamonds. The medallion is set on an 18-carat white-gold chain, set with 587 diamonds. Last but by no means least, the Camélia. At the heart of a pearl necklace, which can be transformed into a bracelet, a watch is concealed by a bouquet of 18-carat white-gold camellias and 503 diamonds, including a 10-carat Fancy Brown Yellow diamond.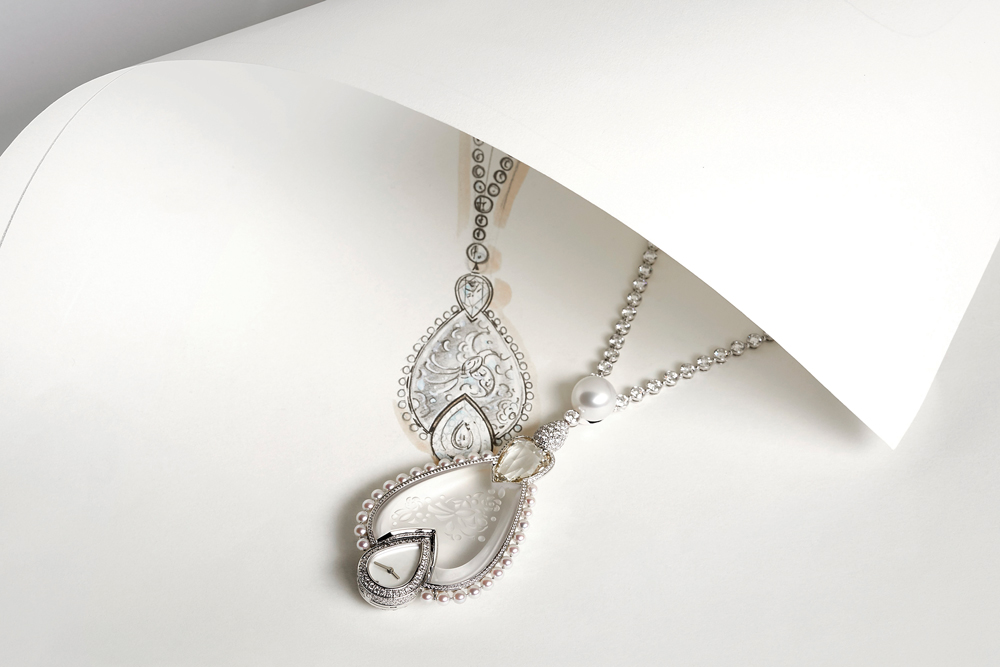 Chanel and camellias are inextricably linked in the house codes. Gabrielle first fell in love with the flower after reading La Dame aux Camelias by Alexandre Dumas, in which the story's heroine sports an ever-present white camellia. Beyond embroidering them on blouses, little black dresses and the beading of Chanel shoes, Gabrielle elevated the camellia to her rue Cambon private apartment, adorning chandeliers and screens with them. But practical – and commercial – to the last, she loved the camellia for its lack of scent; it could never out-nose her iconic No.5 perfume. Les Éternelles de Chanel, inspired by the fundamentals of Chanel style, is reminder, lest any were needed, of the ever-evolving creative spirit that beats at the heart of the house – as vigorous and contemporary and still illustrious as its founder Gabrielle Chanel.
This article originally appeared in the July 2017 issue of #legend magazine.