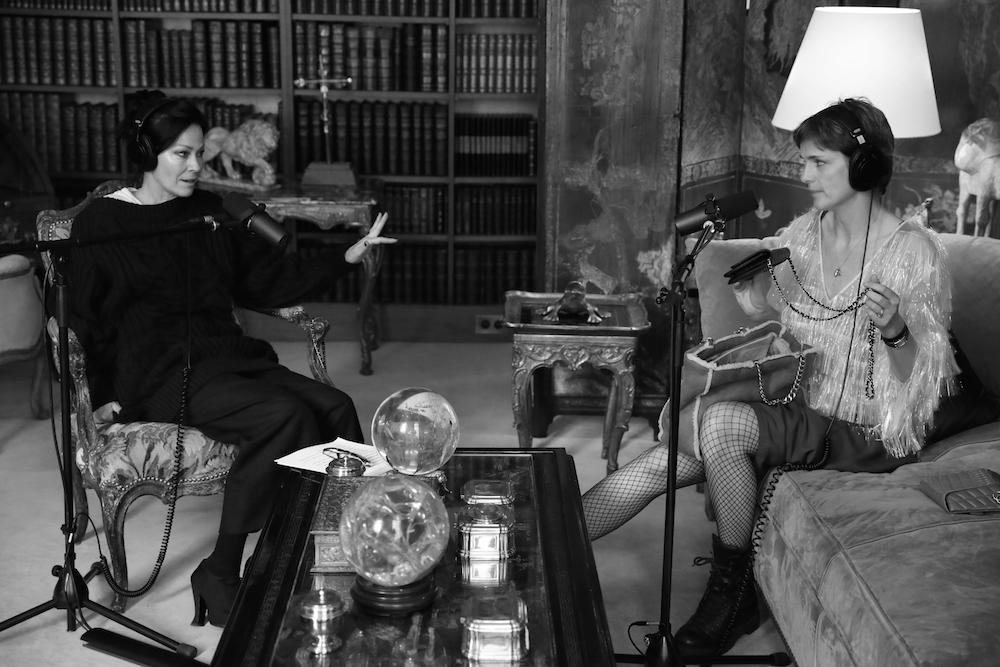 The Chanel 3.55 podcast is back with a new location, theme and interviewer to continue the #CHANELHandbagStories series.
The new episodes feature ten prominent women of the fashion world and the Chanel family sharing their personal "handbag stories." Amanda Harlech, Karl Lagerfeld's "outside pair of eyes" and muse is the new host of the show, which was recorded during Paris Fashion Week in the historic Mademoiselle Chanel's apartment at 31 Rue Cambon in Paris. The space is located above the flagship store and is still preserved as the brand's founder left it, an iconic temple of fashion that still inspires Lagerfeld – he recently shot Kaia Gerber for the new campaign on Gabriel Chanel's legendary sofa.
During the ten tête-à-têtes, Harlech and her guests, who include, to name a few, Susie Lau, Margaret Zhang and Stella Tennant, use Chanel's bags as paradoxes to discuss style and the fashion world, as well as their passions and inspirations.
The 3.55 podcast originally started at Colette (RIP) and was recently held in Hong Kong for the launch of the Mademoiselle Prive Exhibition. The series seems to reflect the brand's efforts to expand its audience beyond the luxury industry with content that turns its vision into a more accessible lifestyle culture. It also recently joined Apple Music to share curated playlists that translate the brand's elegance into sound.
The Chanel 3.55 Handbag Stories can be accessed at Apple Podcasts for free.