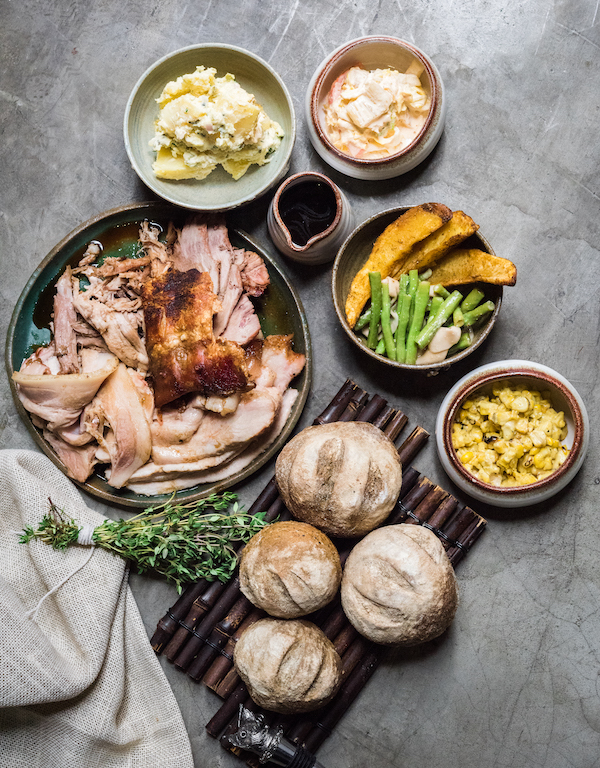 Father's Day is coming up and we hope your appetites are ready. Whether you're wanting to treat your dad to an unforgettable fine dining experience or simple yet homemade delicious pasta, we've picked the best Father's Day menus to celebrate and honour that one special man in your life.
La Vache!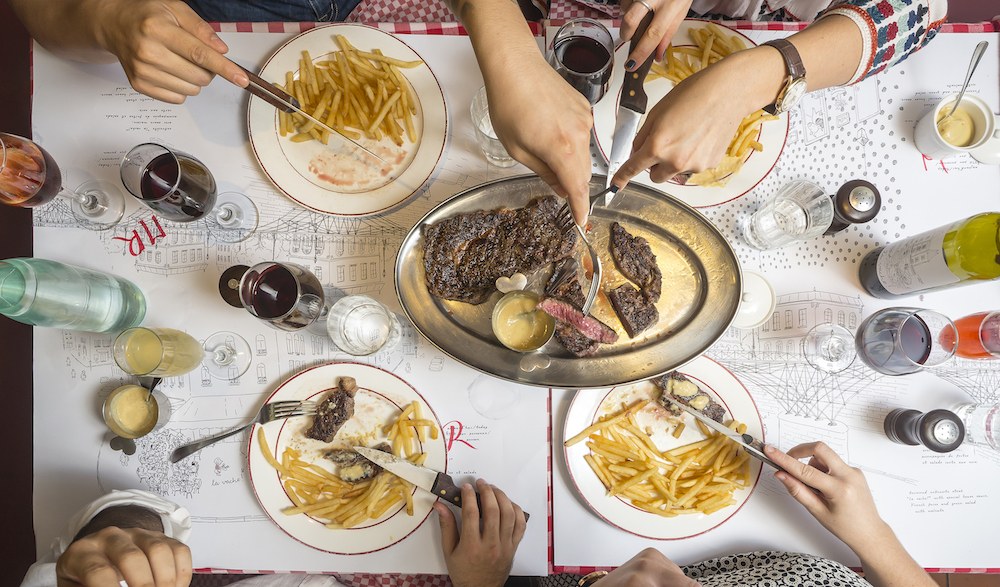 Wanting a quick trip to Paris? Head to La Vache! for the evening and indulge in their traditional Parisian experience. The lively brasserie serves simple steak frites accompanied by generous pots of their secret recipe sauce along with a vast selection of wine. To finish, a trolley piled high with traditional French pastries will make its rounds to tempt your sweet tooth.
When: Sunday, June 17 2018, 12pm – 2:30pm
How much: A-la-carte
La Vache!, 48 Peel Street, Central, Hong Kong
+852 2880 0248
lavache.com.hk
Foxglove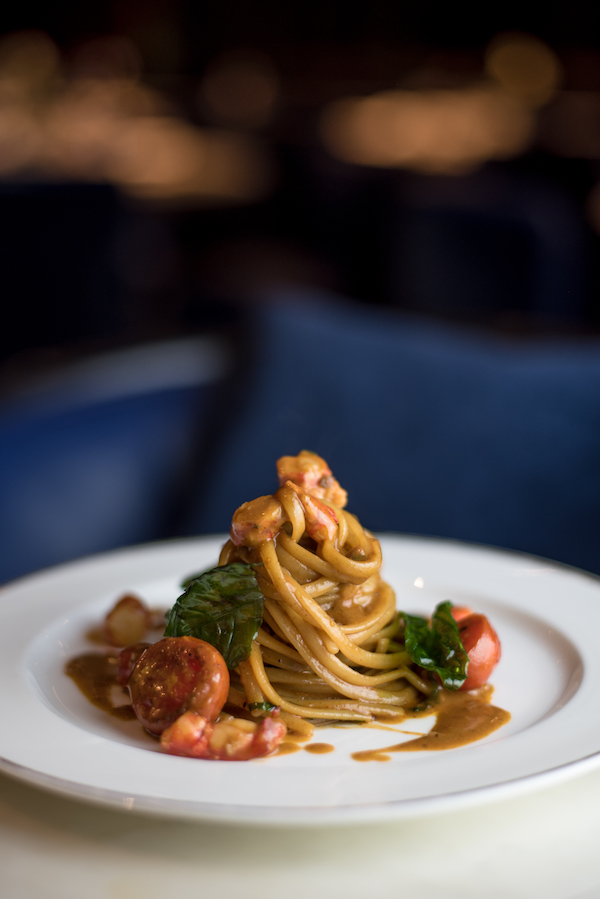 In celebration of Father's Day, Foxglove will be offering a unique, delectable four-course dinner accompanied by a live jazz band. In addition, all fathers will receive a complimentary glass of Talisker 18 Year Old.
When: Sunday, June 17 2018
How much: $1,088 per person
Foxglove, 6 Duddell St, Central, Hong Kong
+852 2116 8949
[email protected]
Gia Trattoria Italiana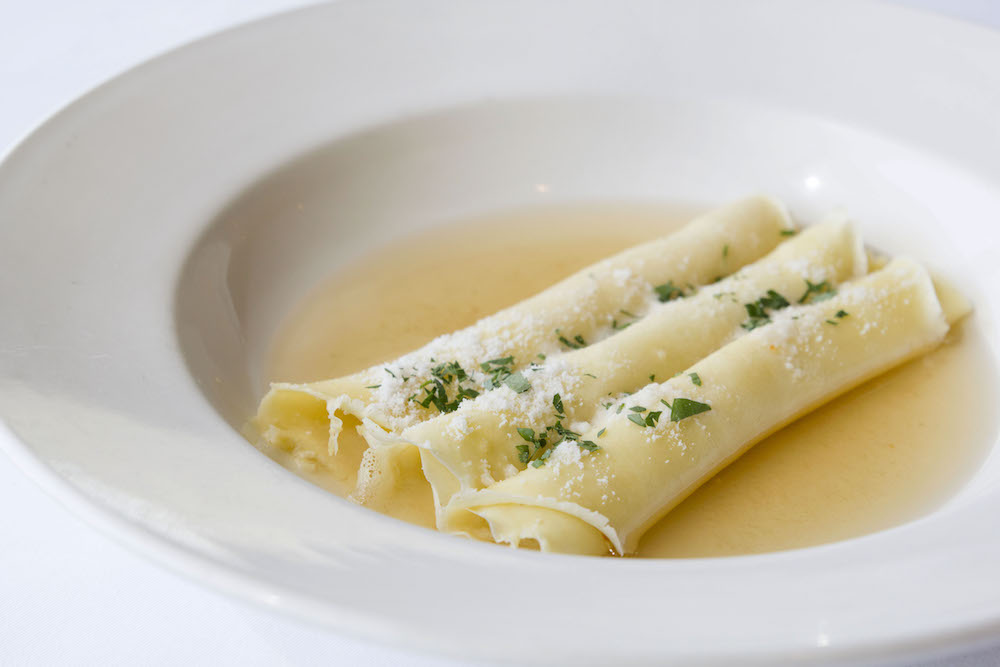 In our honour of all our wonderful fathers, Gia Trattoria Italiana will be offering a special Father's Day brunch. The menu includes a variety of dishes that pay homage to the tradition of Italian cuisine, including the "cotoletta di vitello alla Milanese" (Veal Milanese with roasted potato and rocket salad) and "maccheroni amatriciana" (small rigatoni with guanciale pork cheek and tomato sauce).
When: June 16-18, 2018
How much: HK$358 for the set menu (free-flow options available) and HK$308 for buffet
Gia Trattoria Italiana, Fleet Arcade, Fenwick Pier, 1 Lung King St, Wan Chai, Hong Kong
+852 2511 8081
giatrattoriaitaliana.com
HAKU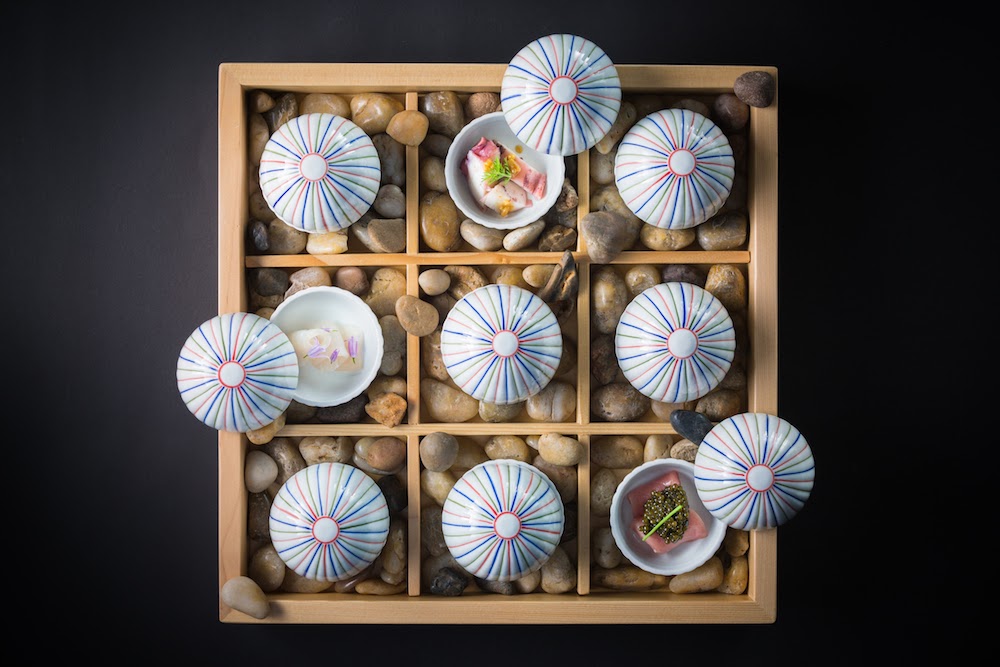 Serving contemporary European and Japanese cuisine, HAKU will be offering a unique, fine dining experience this Father's Day. Along with their signature dishes, the menu will also feature seasonal and innovative new flavour combinations.
When: June 16-18 2018
How much: HKD$1480
HAKU, Shop OT G04B, Ground Floor, Ocean Terminal, Habour City, Tsim Sha Tsui
+852 2115 9965
haku.com.hk
The Secret Kitchen by The Butchers Club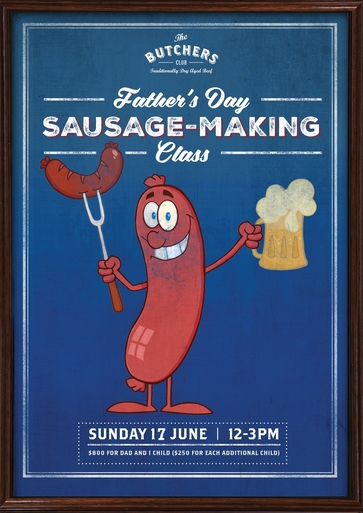 Fancy doing something a bit more different? The Butchers Club are offering a family-friendly, Father's Day sausage making Class. The day includes sausage making, cooking, and feasting with special prizes to be won. Lest we forget, Fathers can also enjoy complimentary free-flow Peroni.
When: Sunday, June 17 2018,12pm - 3pm
How much: HKD$800 (covers 1 parent and 1 child under 18 years)
The Butchers Club, 16/F & Rooftop, Shui Ki Industrial Building, 18 Wong Chuk Hang Road, Wong Chuk Hang, Hong Kong
+852 2884 0768
thebutchers.club/wong-chuk-hang
Posto Pubblico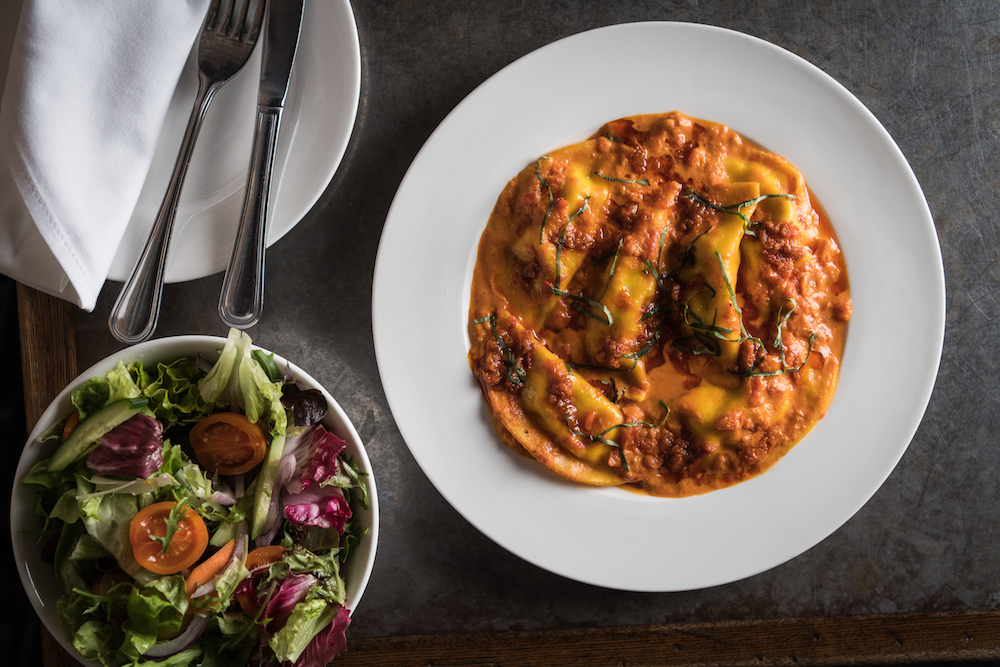 Head to Soho favourite, Posto Pubblico, to enjoy their comforting New York Italian à la carte menu alongside free-flow Peroni. This casual yet intimate spot is perfect for the laidback and easy-going dad who prefers quality without the fuss.
When: Sunday, June 17 2018, 12pm – 4pm
How much: À la carte
Posto Pubblico, 28 Elgin Street, Soho, Hong Kong
+852 2577 7160
postopubblico.com
Kashiwaya
Armed with two Michelin Stars, Kashiwaya will be offering the ultimate fine dining experience with their traditional Japanese Kaiseki cuisine this Father's Day. The menu, perhaps suited to a more traditional palate, will feature a selection of sashimi as well as tofu, grilled eel and duck breast.
When: Sunday, June 17 2018
How much: HKD$1800
Kashiwaya, 8/F, 18 On Lan Street, Central, Hong Kong
+852 2520 5218
jp-kashiwaya.com/hongkong
Rhoda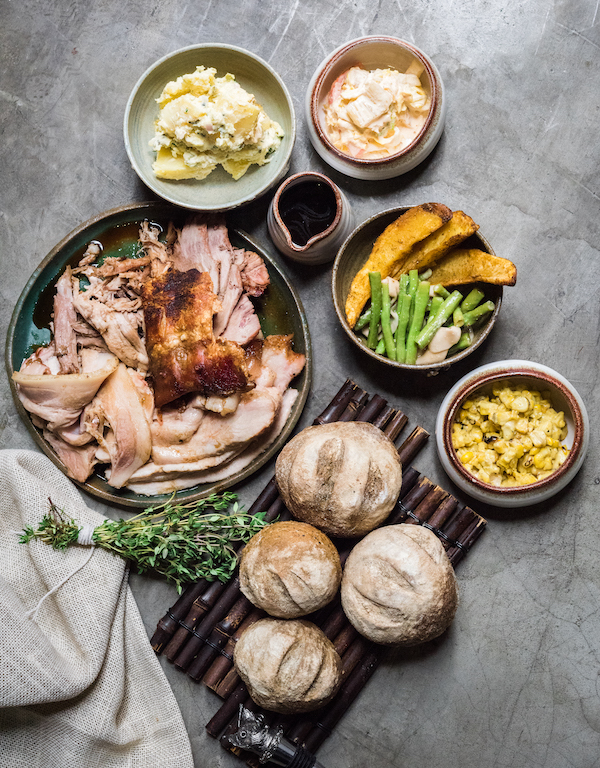 Indulge in some modern comfort cuisine with an all-you-can-eat Whole Roasted Wicks Manor Farm Pig and a selection of comforting side dishes this Father's Day. Potato salads, beer bread baps and kimchi coleslaw are some of the many dishes available.
When: Sunday, June 17 2018,11:30am – 1:30pm or 2:00pm - 4:00pm
How much: HKD$320 per person (free flow package included)
Rhoda, 345 Des Voeux Road West, Sai Ying Pun, Hong Kong
+852 2177 5050
rhoda.hk
Morton's The Steakhouse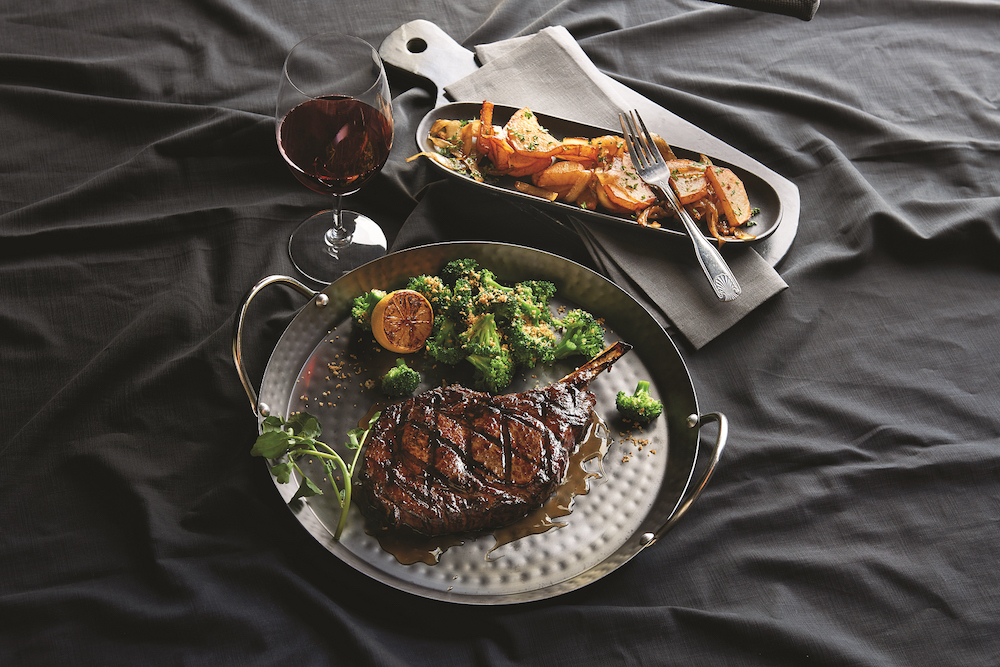 Enjoy world-renowned steakhouse, Morton's, as they offer an exclusive three-course set lunch to celebrate dad's big day. The lunch set offers a variety of dishes and will include its renowned Jumbo Shrimp Cocktail, followed by a selection of the best available USDA Prime aged grain-fed beef. To finish, Morton's Chocolate Layer Cake is a must-try and of course the extensive, award-winning wine list!
When: Sunday, June 17 2018
How much: HKD$588
Morton's Steakhouse, Sheraton Hotel Hong Kong, 4/F, 20 Nathan Road, Kowloon, Tsim Sha Tsui, Hong Kong
+852 2732 2343
mortons.com/hongkong
Giando Italian Restaurant and Bar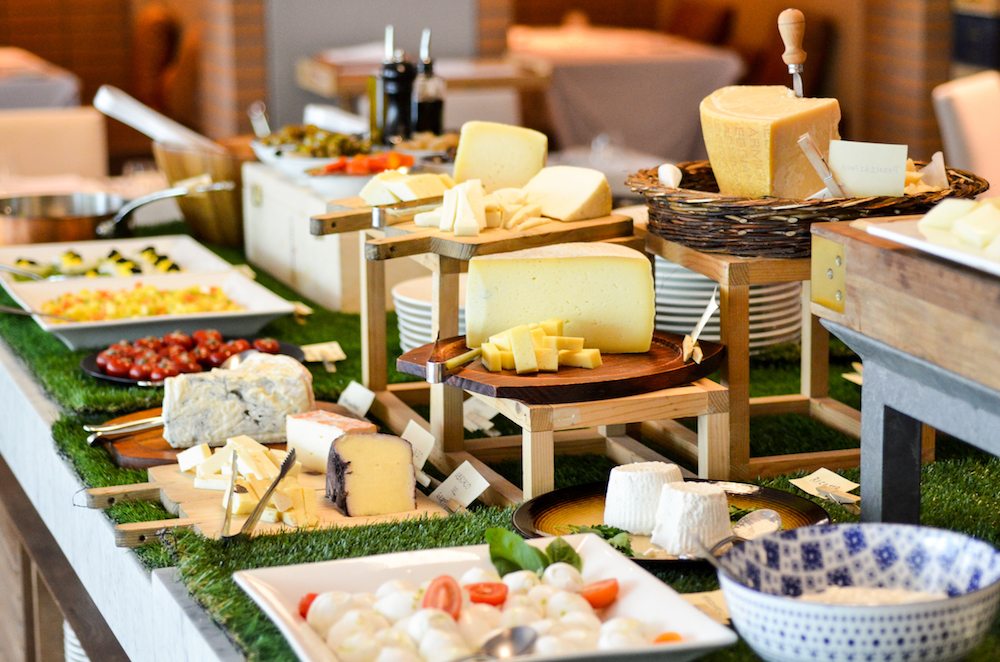 Grab your family and head to Giando for a deliciously Italian Father's Day Brunch. The three-course menu features dishes such as the Beef Carpaccio or perhaps the Homemade Cavatelli with Fresh Sea Urchin. Whether you're feeling like a light snack or rich dish, Giando's menu caters for all.
When: Sunday, June 17 2018
How much: HK$438, HK$178 for the Kid's Menu
Giando, Shop 1, G/F, Tower 1, Starcrest, 9 Star Street, Wan Chai, Hong Kong
+852 2511 8912
giandorestaurant.com
La Rambla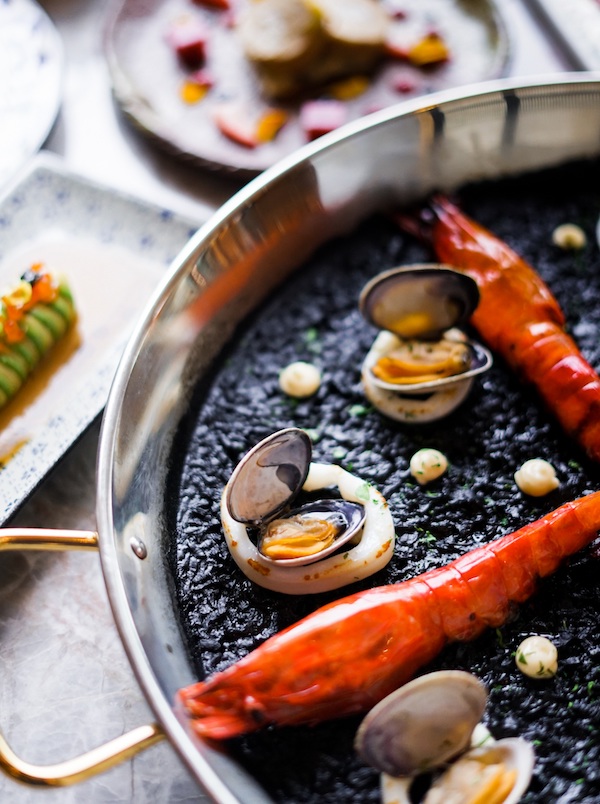 Is there better a better way to celebrate Father's Day than overlooking the panoramic view of the Victoria Harbour? Offering both exclusive Father's Day lunch and dinner menus, spoil your dad with La Rambla's authentic Southern Spanish dishes, including the juicy slow-cooked pork ribs and lamb shoulders. With the dinner menu for a family of four, you can also enjoy premium Jamon & Cheese, seafood and other mediterranean delicacies from their wide selection.
When: Sunday, June 17 2018
How much: HKD$650 + 10% (Brunch menu), HKD$2,200 + 10% (Dinner menu)
3071-73 Level 3, ifc mall, Central, Hong Kong
+852 2661 1161