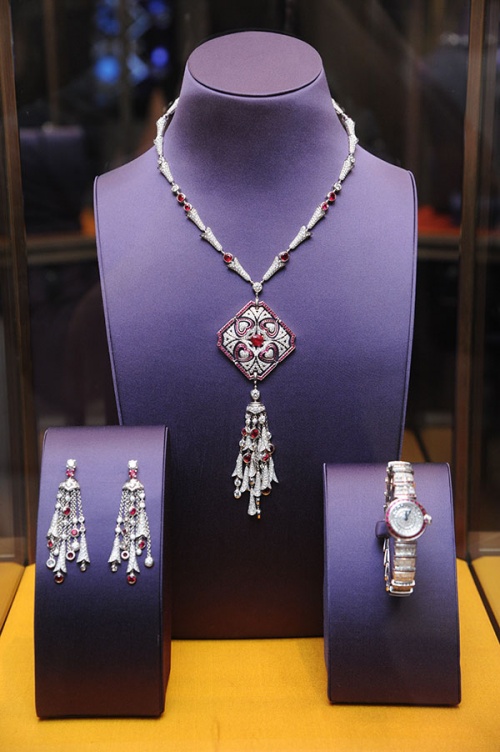 Italian jeweller Bulgari recently enthralled the brand's admirers in Hong Kong with a preview of The Master of Colours High Jewellery and Grande Complication Watch collection at the Four Seasons Hotel.

Showing off the hallmarks of Italian excellence, the collection takes its name from the reputation the brand, renowned worldwide as the "Master of Coloured Gemstones" and a penchant for audacious colour and stylistic choices. Guests to the collection's preview were treated to a venue transformed into visual paradise of colour, designed especially to accentuate the brilliance of the gemstones on display. The entrance that greeted guests also featured the iconic Bulgari Eight Point Star, drawn originally from the jeweller's historic store on Via dei Condotti in Rome.
Guests to the preview were welcomed by the high jewellery creative director Giampaolo Della Croce, who explained the significance and history of the coloured stones to Bulgari's history. They were later invited to the Scuola Bulgari, a "The Master of Colours" workshop held on-site and conducted by Della Croce to showcase the vividness of Bulgari gemstones.