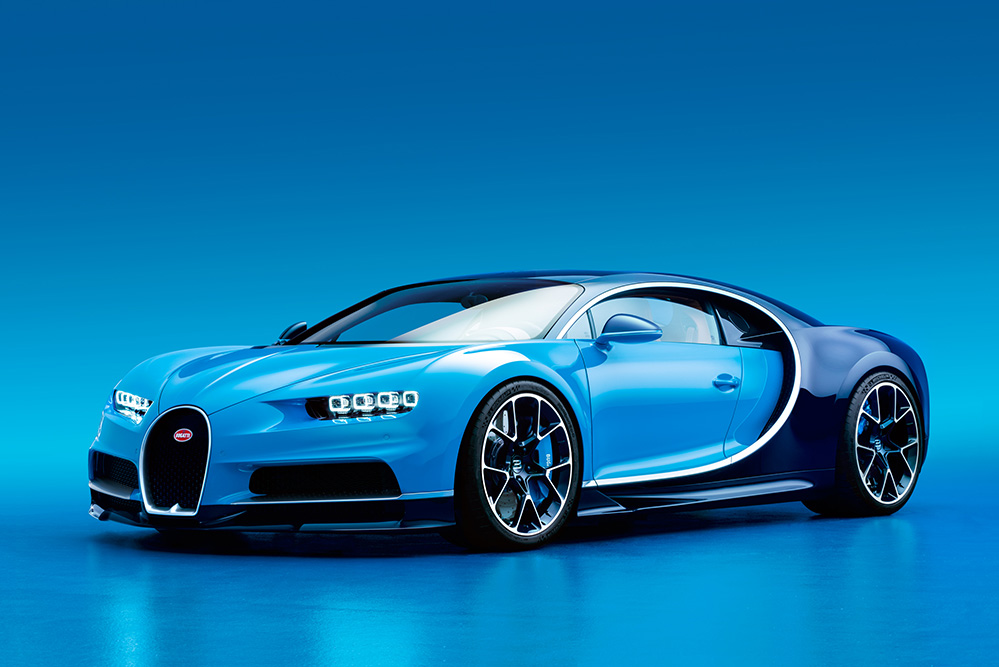 Bugatti is back in the game, but be sure to keep your eyes peeled or you might miss their latest production. Unveiled this month at the Geneva International Motor Show, the Bugatti Chiron is the French luxury carmaker's successor to the Veyron, and is named after famed Monegasque racing driver Louis Chiron. The two-seater sports car comes with a 1,500 horsepower engine that wouldn't disappoint its namesake, accelerating from 0 to 100 km/h in less than 2.5 seconds.
The Bugatti Chiron is an evolution of the current Veyron models, by continuing to channel elements of Bugatti's design philosophy such as the carbon fibre body, but speeds past the performance records held by its predecessor. With its unprecedented horse power in other sports cars and its high torque value, the Chiron is expected to inherit the title of the world speed record holder from the Veyron, although clients can expect the maximum speed for road use limited to 420 km/h.
Wolfgang Dürheimer, President of Bugatti Automobiles S.A.S. said at the presentation of the Chiron: "It is part of human nature to cross boundaries and set new records – to run 100 m faster than ever before, to fly even further into space and to enter new realms. This striving is also our driving force at Bugatti. The Chiron is the result of our efforts to make the best even better."
The Bugatti Chiron will be launched to the market in the fall of 2016, at a starting price of 2.4 million euros. Don't wait around too much though, as the sports car's production will be limited to a series of 500 units only, and advanced orders have already snapped up one third of these exclusive rides.