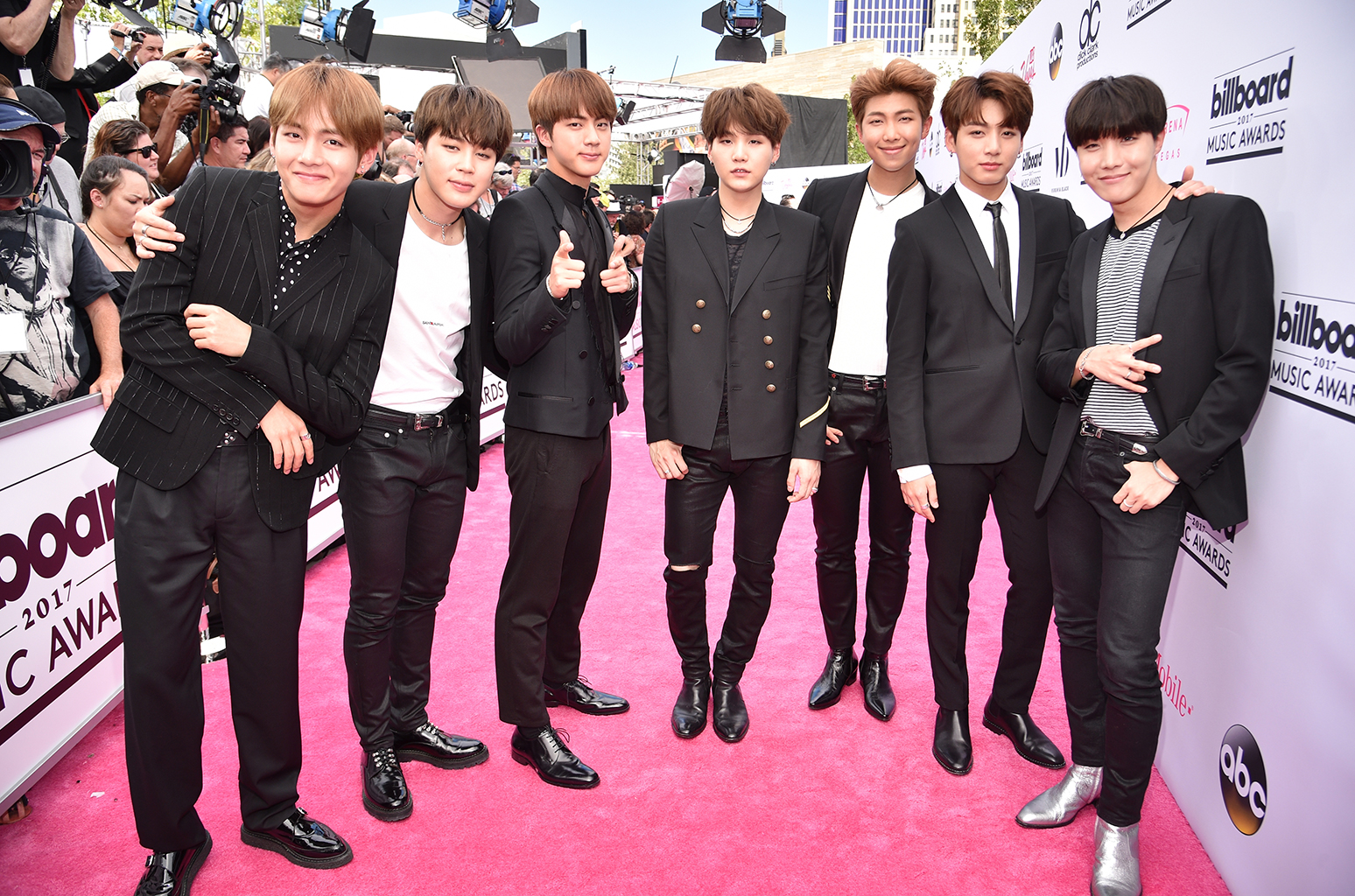 BTS' "DNA" just became the most-viewed video by a K-pop band of all time, with more than 349 million views on YouTube.
By surpassing BIGBANG's "Fantastic Baby," the group cemented their global supremacy as the most popular K-pop stars of the moment and hit another milestone in their rapid rise to stardom.
The seven-member pop-rap sensation formed in 2013 and gained international momentum last year when they became the first Korean band to perform at the American Music Awards in New York City and to win Top Social Artist at the Billboard Music Awards.
After the US breakthrough, the BTS ARMY – the group's millions-strong fandom – has gone global and garnered them a spot on TIME's list of 25 Most influential People on the Internet.
With their catchy songs, ultra-curated outfits and sharp choreographies, BTS epitomise a 2.0 version of a 2000s boyband – and even of One Direction. They are, de facto, the first Korean boy band to have actually won America over with devoted admirers singing along (in phonetic guess, of course) to their K-pop hits.
Their latest accomplishment comes just before the release of the highly anticipated Love Yourself: Tear on May 18. The band's third album is already an Amazon's pre-order best seller.