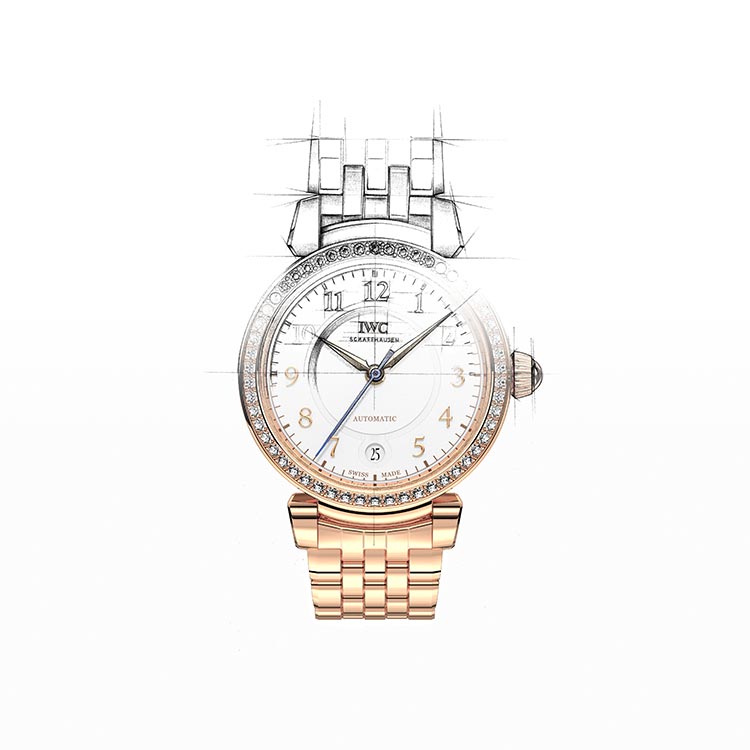 German-born designer Christian Knoop has been IWC Schaffhausen's Associate Director Creative Centre since 2008. On the eve of next month's SIHH in Geneva, we grabbed a few seconds of his time to get a first look at, and can exclusively reveal, 148-year-old IWC's newly relaunching Da Vinci line, aimed firmly at the ladies' market. 
What champagne moments can we expect from IWC at SIHH? 
We're going to relaunch the 2017 Da Vinci collection next year (the original watch – Da Vinci Ref. 3750 – was launched in April 1985) and this is a topic which is very close to me and close to my heart. I've been asked by many journalists what's been happening for the last eight years. Of course, in this day and age, everyone was expecting a relaunch and they kept asking when and what shape it would take – will it be round, or barrel-shaped? Well now we are relaunching, and once again, it will be with its classic round case. And much of the focus is on ladies watches – in fact, we dedicate this Da Vinci collection mainly to ladies watches.  
Da Vinci - a name quite unlike other IWC watch models. It's the odd one out.  
And it's very strong. Among watch aficionados it became one of the iconic names in the industry, and the name was actually very cleverly chosen. The reason is twofold: Da Vinci was not only known as an artist but also as an inventor. He was combining technical ingenuity with a great sense for beauty and art, and our watches combine the technical and the aesthetic side. When we launched the Da Vinci Chronograph in 2007, we very much focused on the technical side, we saw him as an inventor, as a creator of machines, but now, especially with the ladies' watch, we are consciously trying to anchor the brand in the minds of women.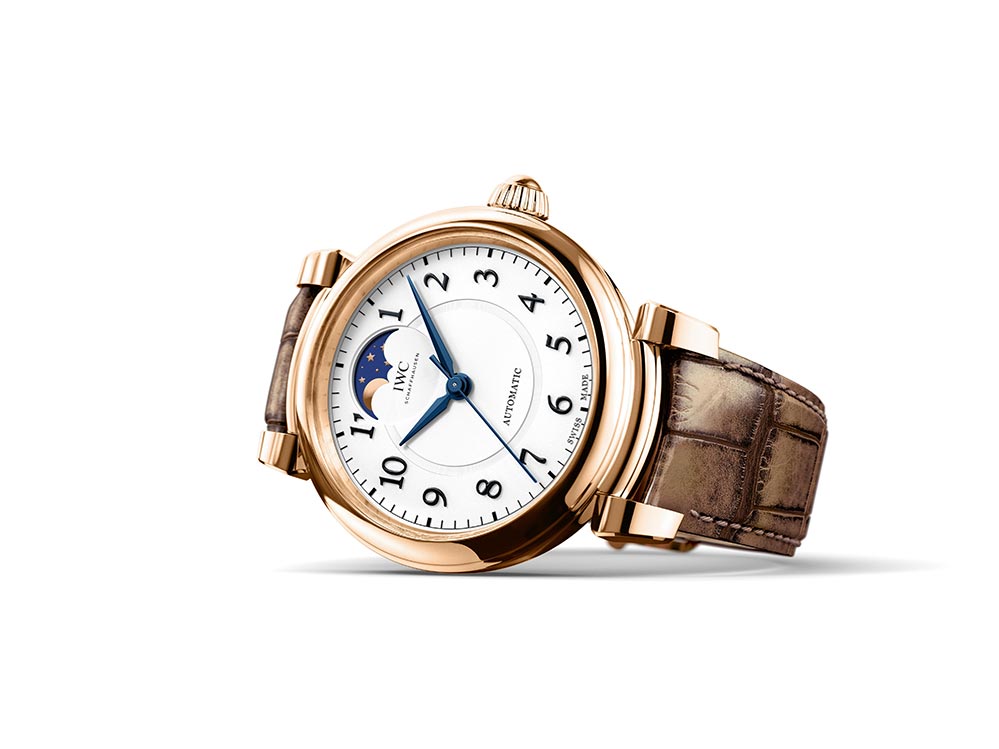 Show us a good example of that the new thinking? 
There is the Da Vinci Automatic Moon Phase 36, and also the new Da Vinci Automatic 36. [Picks up an Automatic 36] This is by far one of the most beautiful pieces, a 36mm white gold case, white gold bracelet, diamond-set bezel, silver dial, very classic look. With the round cases, harmonious forms, rounded crowns and diamonds on single models in the new collection, there is a link between the Da Vinci of the 1980s and today's pure designs. The twin-frame bezel with the peripheral groove is a reminder of this period. Newly designed, movable horns with curved lugs ensure that straps and bracelets fit snugly round a slim wrist and make the watches more comfortable to wear.
What inspired the original Da Vinci watch design? 
The design of the 1980s collection was actually done by the chief designer of IWC, Hano Burtscher, who looked into drawings and sketches from Leonardo Da Vinci, and was particularly fascinated by one of his sketches for a harbour fortress in Italy, in Piombino in 1499. And Da Vinci, had to sketch some concentric rings for the bastions, and this really inspired the entire Da Vinci design with all these circles. They were such a strong shape for Leonardo da Vinci and it is still one of the leading themes here in this collection.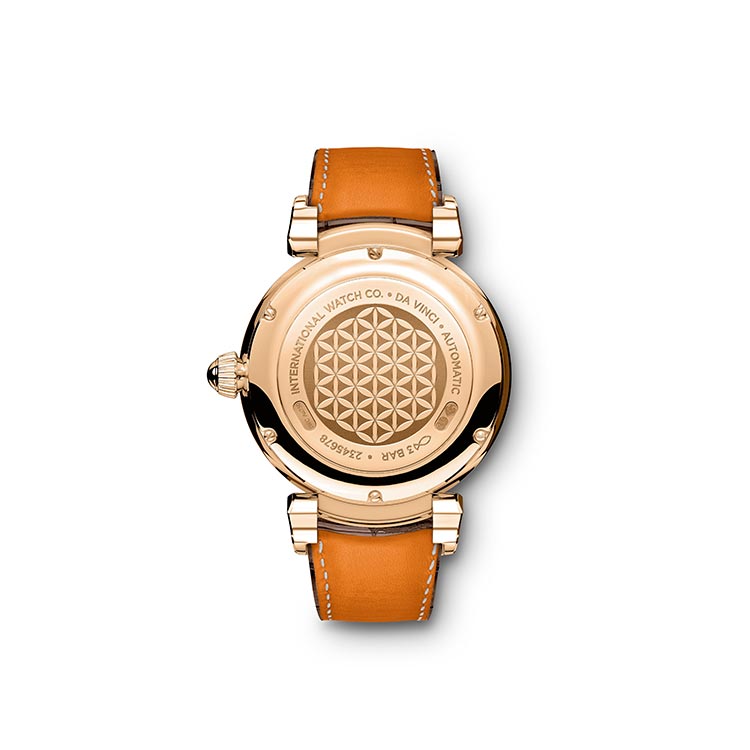 What's your favourite watch that's not an IWC product?
I like the Max Bill watch by Junghans. It's a beautiful watch. It has a beautiful proportion. It's a very timeless design. It's classic, very elegant, a strong graphic look without being too polarising or trying to be too special, but still very distinctive. 
IWC has just teamed up with Mr Porter. That's a novelty.
Yes. And it's a great fit. We have a very fashion clientele, interested in style, so it's a kind of 100 per cent fit in terms of key values and aesthetics. We're selling a well-curated collection, and I think it's a good, positive way to move forward. But the e-commerce topic is something we're still discovering and something we think has huge potential. For sure Mr Porter is one of the best platforms to do that on. 
Read full story in #legend's January issue.