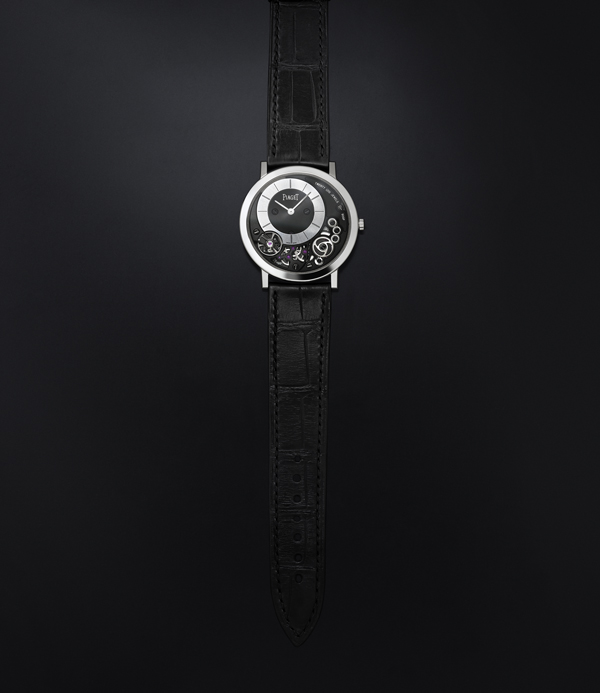 ​Historically, horology has been a gentlemen's club. As far as pioneers go, one would be hard-pressed to place a female name alongside Abraham-Louis Breguet, Louis Cartier or George Daniels, who made groundbreaking contributions to the art. Corporate leadership has also skewed one way. The upper echelon of the industry is replete with names such as Stern, Audemars and Biver that are testament to male stewardship.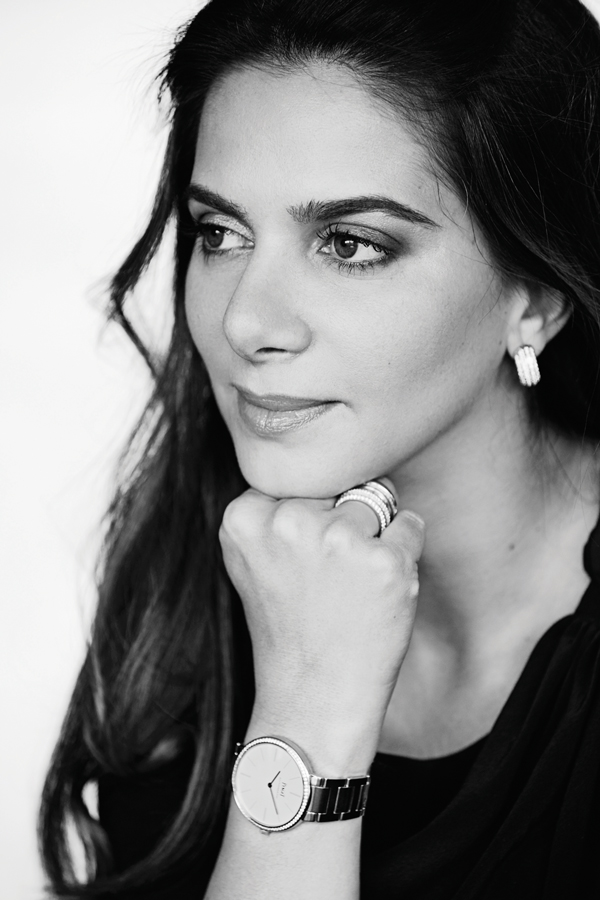 Exceptions to the rule are few and far between: Nayla Hayek chairs the board of directors at Swatch Group, Caroline Scheufele is co-president of Chopard, overseeing the ladies' collections and jewellery, and Chabi Nouri became Piaget chief executive this year, the only female chief executive of a watch and jewellery brand in the Richemont Group.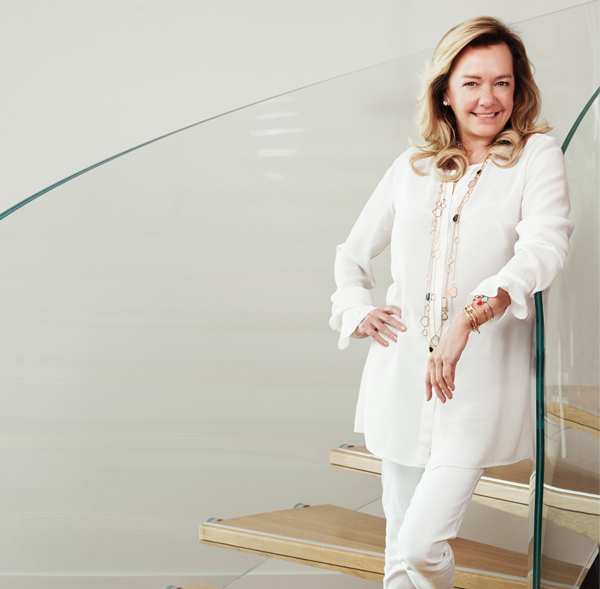 The end users, unsurprisingly, are likewise overwhelmingly male. Collector meet-ups are veritable pools of Y chromosomes, as are online forums. Media coverage tends to be tailored to meet its demographic. The cult blog turned horological standard-bearer Hodinkee focuses on men's watches, although some headway is being made toward a more balanced survey through their sole female reporter.
Go through any brand's lineup and one quickly realises that female users are often an afterthought, at least from a technical perspective. Gentlemen get a wide array of collections, materials and complications to choose from, whereas ladies would be fortunate to find a line specifically for their benefit.
Often, women's watches are smaller versions of their male counterparts', featuring pared-down movements. On this front, cost may be a factor: in order to allocate resources toward adornments – think precious gems and engravings – concessions have to be made. To reach a palatable price, a diamond-studded women's watch would necessarily have diminished mechanics when compared with a men's watch in a similar segment.
The male-flavoured ecosystem provides plenty to consider from an ideological standpoint. One of the arguments is horology is and should be geared toward men as a discipline; female aficionados are outliers that do not require special dispensation. After all, if women have the likes of couture, jewellery and handbags, then why can't men have this?
Another contention is that men and women value different things and watches are no exception.
From the looks of this year's releases, watchmakers appear to be moving away from these two notions as a way to embrace and foster the growing female interest in the art. The industry has taken a feminist turn with its offerings, the notion of choice seeming a guiding principle. While the two aforementioned ideas presuppose gender constructs in terms of catering to assumed needs, manufactures are diversifying their releases to address a wider spectrum of horological passions. The latter mind-set renders moot the old framework: the issue is not whether women would or wouldn't prefer certain modes of horology but that they should be able to make that determination themselves.
One key respect in which watchmakers have made progress in terms of diversity has been in the mechanics. This year's releases from the big brands include technically impressive watches geared towards women.
The paragon of German high horology, A. Lange & Söhne unveiled the Little Lange 1 Moon Phase, a smaller version of the Lange 1 Moon Phase that doesn't compromise on the technical bits. The female version features a similarly compelling calibre, albeit housed in a 36.8 mm case that's friendlier to slender wrists. With an understated guilloché dial and a monochrome pink gold colour scheme, the Little Lange 1 has the makings of a serious timepiece.
Piaget has likewise released the Altiplano 900P. The thinnest hand-wound mechanical watch in the world is now offered in a white dial, rose-gold case and white strap. The most profound statement probably comes from its marketing, the watch itself isn't overtly declared as a ladies' watch. With the same gender-neutral diameter of 38 mm, the new release almost feels like an invitation to view the entire Altiplano 900P line in a new way that welcomes collectors, regardless of gender.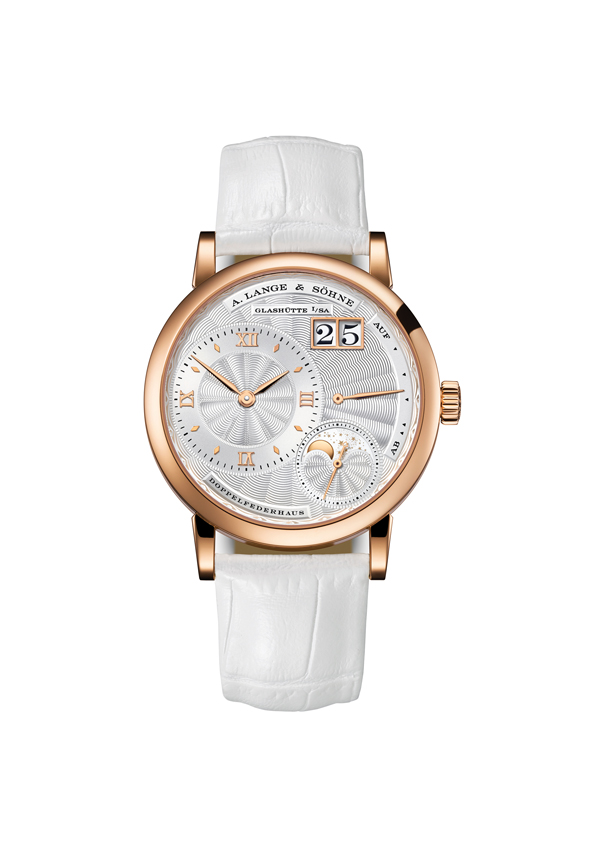 Manufactures have also begun to rethink what women want in terms of heft. The prevailing convention frames everyday ladies' watches as elegant, diminutive pieces that sit discreetly on the wrist. Brands such as Cartier have made a name for themselves with the Tank and the newly reissued Panthére de Cartier, which certainly have their market. However, players such as Audemars Piguet are opening up a new segment by positioning larger watches toward the female market.
This year, AP debuted frosted gold versions of the popular Royal Oak, adding a bit of sparkle to the rugged timepiece, but not overly so as would be the case with the addition of diamonds. The piece was such a hit at this year's Salon International de la Haute Horlogerie Genève, in fact, that the brand's chief executive was allegedly approached by collectors eager for the brand to incorporate frosting on the gentlemen's Royal Oaks.
The signs are ripe for a more feminine form of horology, with brands becoming more attuned to the diversifying needs of the market and shifting perception among women that watches and jewellery are one and the same. With the two ends of the supply-demand spectrum evolving, the traditional art will benefit from a perspective it has sorely lacked.