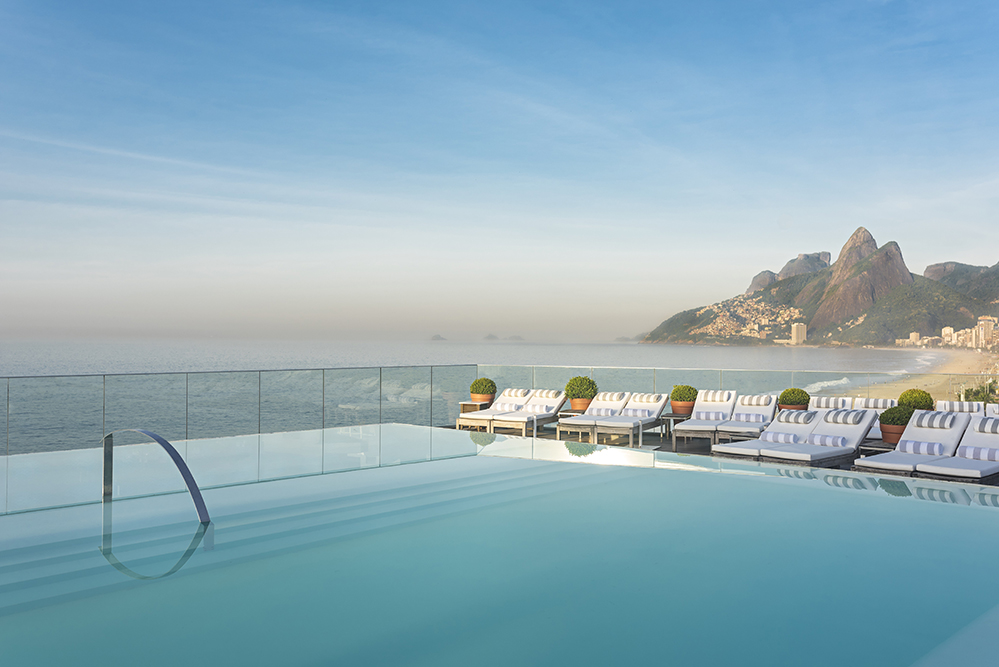 With the Rio 2016 Olympics around the corner, hotels across Rio are likely pulling out their best china and polishing the silverware to greet the world at their doorstep.
And while there's a time and place for behemoth hotels that sell cookie-cutter rooms in the same neutral, inoffensive palette of beiges and browns, they can do injustice to the city of Rio which is a kaleidoscope of colours. Take a tour of some of the city's most unique, boutique design hotels that will sleep A-list visitors looking for more than just a place to lay their head throughout the Olympic games. One of the common denominators threading the selection? Many are designed by expats from France who became enamoured with the city.
Hotel Fasano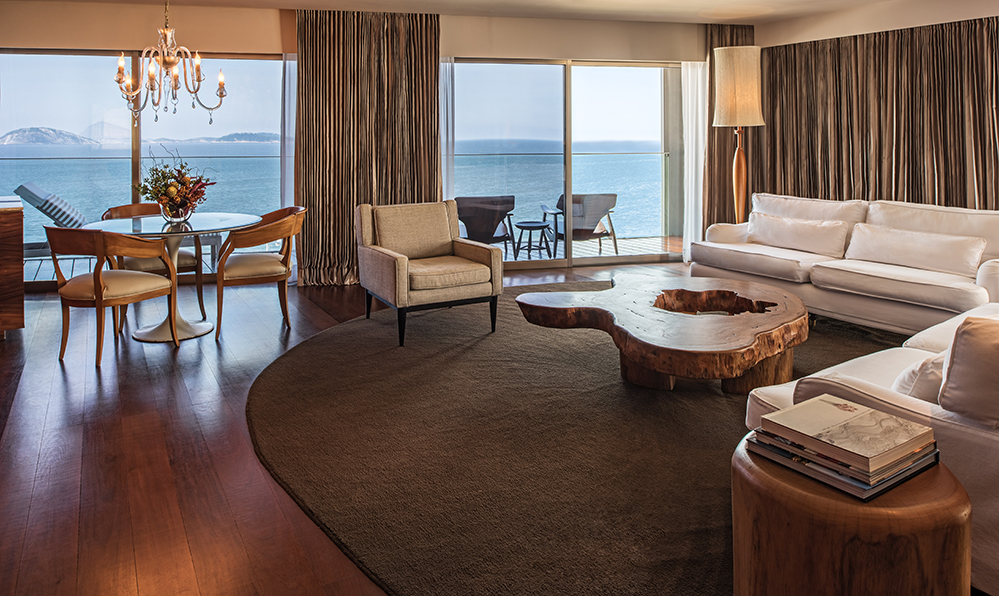 Lovers of good design will appreciate the Hotel Fasano, which bears the esthetic stylings of design heavyweights like Philippe Starck and Brazilian talents Oscar Niemeyer and Sergio Rodrigues. Often described as a masterful example of understated elegance, Hotel Fasano attracts A-listers for its prime location in the heart of Ipanema, its penthouse swimming pool, and stunning views of the Atlantic: It's where the elite go to see and be seen. All 79 rooms and 10 suites feature a balcony and marble bathrooms. King-size beds are covered with Egyptian cotton sheets, goose down duvets, and are designed to maximise views of the sea. fasano.com.br
Hotel Santa Teresa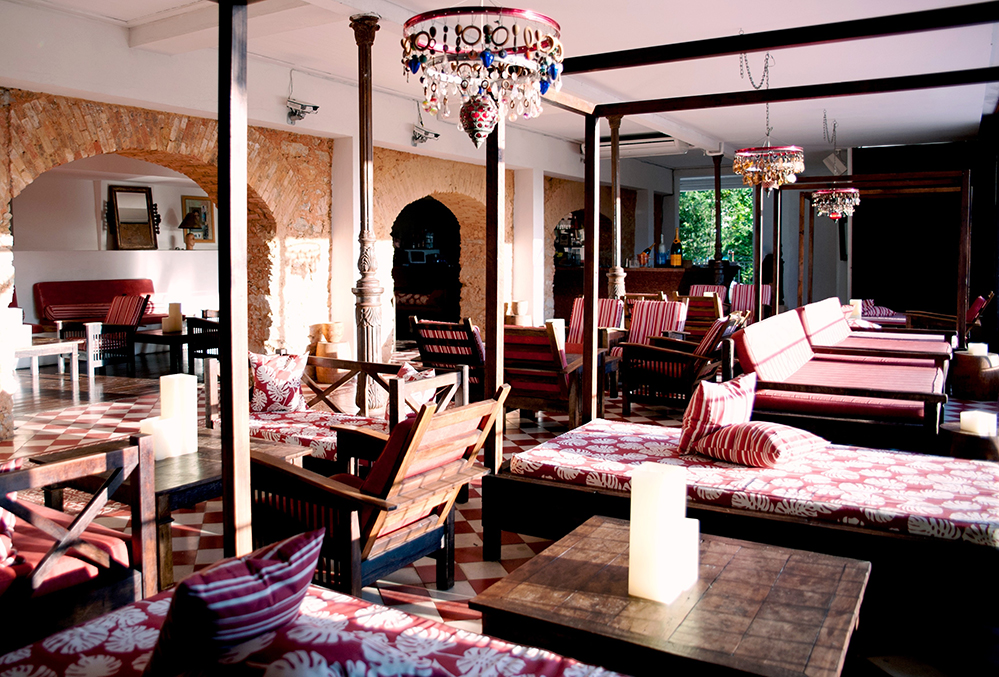 Set among lush gardens, mango and apricot trees in Rio's bohemian neighborhood of Santa Teresa, this boutique hotel pays tribute to its historic past as a coffee plantation mansion by using natural and ecological materials like dark tropical woods and banana tree fibre in its 44 rooms. Walls are decorated with folk art created by local and native artisans. Palm trees fan guests at the outdoor pool, where guests can sip on caipirinha after their Xingu massage or Amazonian oil bath, and before their Brazilian dinner. santa-teresa-hotel.com
Mama Ruisa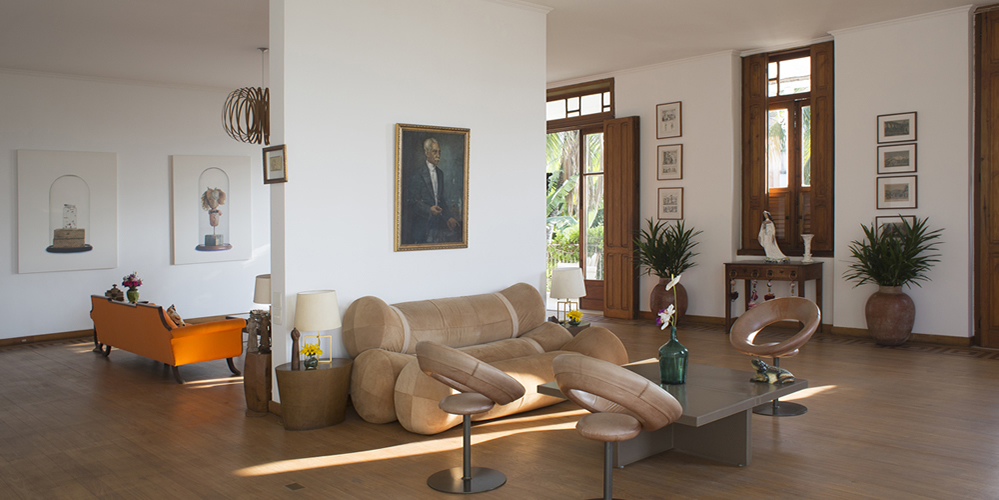 Guests in search of a quiet, bed and breakfast-type experience will want to look into the Mama Ruisa which offers seven rooms in the Santa Teresa area of Rio, popular for its cobblestone streets and bohemian vibe. Palm tree fronds brush at guest windows as rooms overlook the mansion's tropical gardens and are decorated in flea market finds that illustrate Rio's colonial past -- no two rooms are alike. The property also features an outdoor pool and lounge area. mamaruisa.com
Casa Mosquito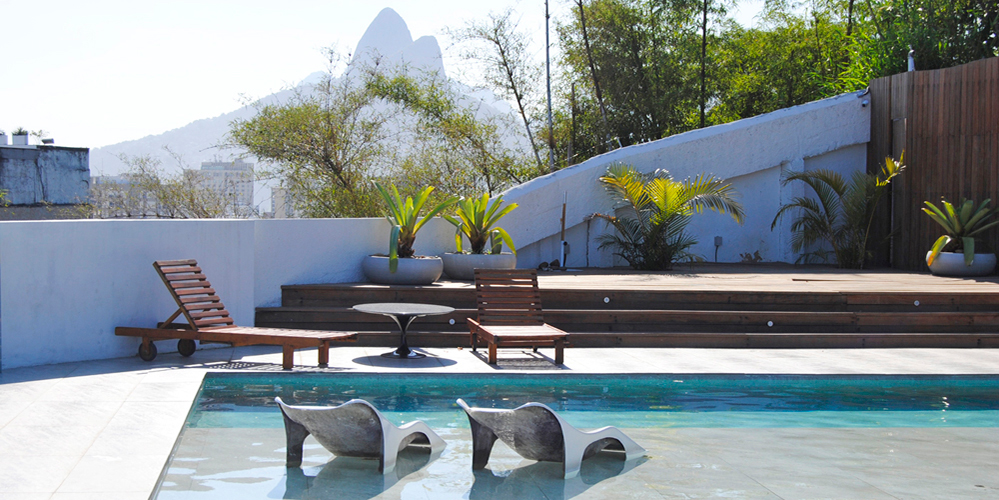 Designed by Frenchmen Benjamin Cano Planes and Louis Planes, Casa Mosquito is the result of a major restoration that transformed a sprawling private home into a boutique hotel made up of nine rooms. Suites pay homage to Rio icons like Carmen Miranda, Pixinguinha, Madame Satan, Elis Regina and Tom Jobim, and are decorated with pieces curated from Paris, Rio and Sao Paulo. Décor is clean and modern with statement wallpaper and crisp white bedding, while some of the terraces offer views of Copacabana and Ipanema.
La Suite by Dussol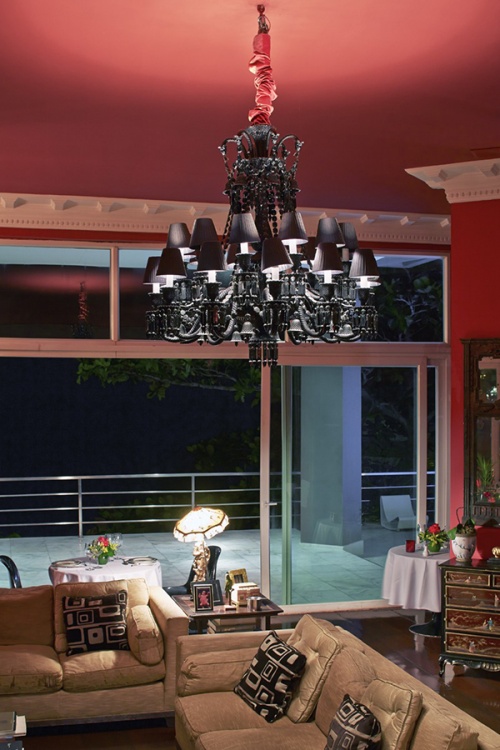 The location of La Suite by Dussol may scare travellers off as it's a half-hour drive from Ipanema, tucked into a residential area of Joa. But the boutique hotel is a starred address for travellers in the know, for its chic design and panoramic views of the ocean, Ipanema beach, the forest of Tijuca, Christ the Redeemer and the Cagarras Islands. Designed by Frenchman Francois-Xavier, rooms are themed after a single color -- black, white, purple, green, pink, blue and yellow -- to reflect the kaleidoscope of Rio's tropical colour palette and decorated with original, local art. bydussol.com/la-suite