​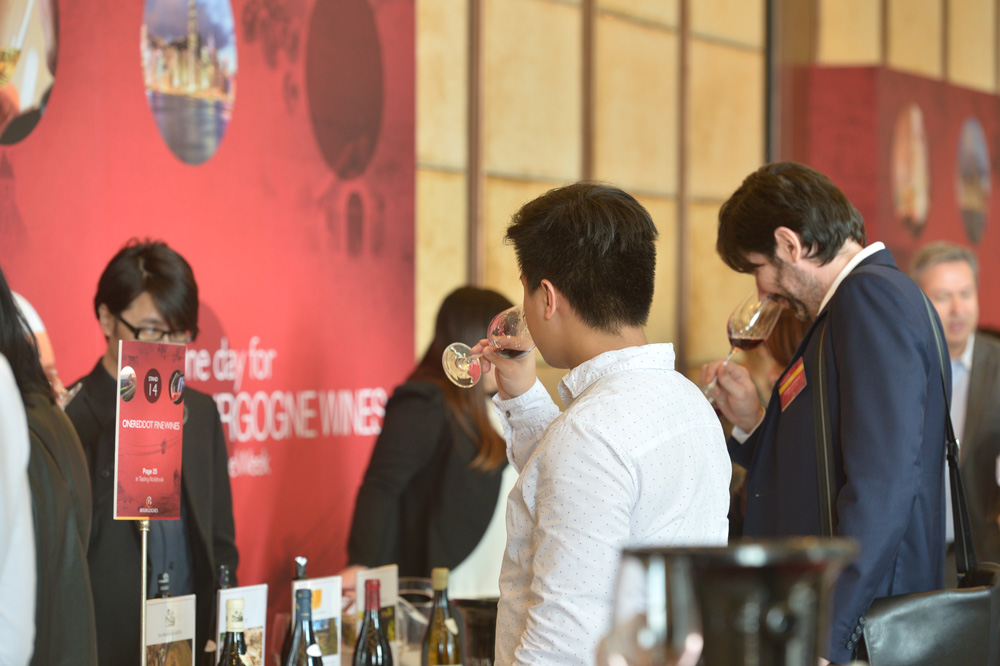 ​If millennials are more interested in results than saving for the future, as many claim, then few libations meet that category and its expectations more full-on than Chablis, a Burgundian white (produced only from the Chardonnay grape), which, at its sharpest and chicest, hits the back of the palate like a train. It's point and shoot, too. There's no overlong discussion about its merits, predilections and cultivation, it's just instinctively right. The antidote to Burgundian red's complexity and infinite variety and variability, and Bordeaux's historic provenance, this page-turner slides across the palate like Snapchat, electronic excitation in a glass.
#legend meets Anne Moreau, a member of the Bourgogne Wine Board (BIVB) since 2009 and board of directors of the Grand Jours de Bourgogne in January 2017, during Hong Kong's second Bourgogne Week to discuss the merits of Chablis and the greater numbers of women in the wine world. She is married to Louis Moreau, the sixth generation of Domain Louis Moreau, which produces a range of Chablis. 
​​What's the aim of this year's event?
This time around we're keen to talk about the less known appellations of Burgundy, and Bourgogne, and the small quantity of production, which is a particular issue given that 2016 was not a good year. We also want to touch the newest or younger generations. I think for them it's easier to get into the white wines of Bourgogne through lesser known appellations but which are easy to find, and easy to taste, and not at all complicated. And in gaining a knowledge of such wines, that will be a first step to another level of appreciation. 
So discovering a lesser known wine is like discovering a lesser known artist. 
Yes, absolutely. And when you find a young artist, you want to grow with that talent as it develops and mirrors your own taste.  That's why there's a certain cache in finding lesser known appellations. They are very affordable, prices are very reasonable, and there are so many great wines to discover, so I think that's a goal and one of the major aims of why we're holding this Bourgogne wine week. 
How successful was last year's Bourgogne Wine Week in Hong Kong in 2016?
That was part of the process of developing its profile, making it better known. This year we've tried to be more proactive, using the digital world, so Twitter, Instagram, ahead of time, and of course through our website.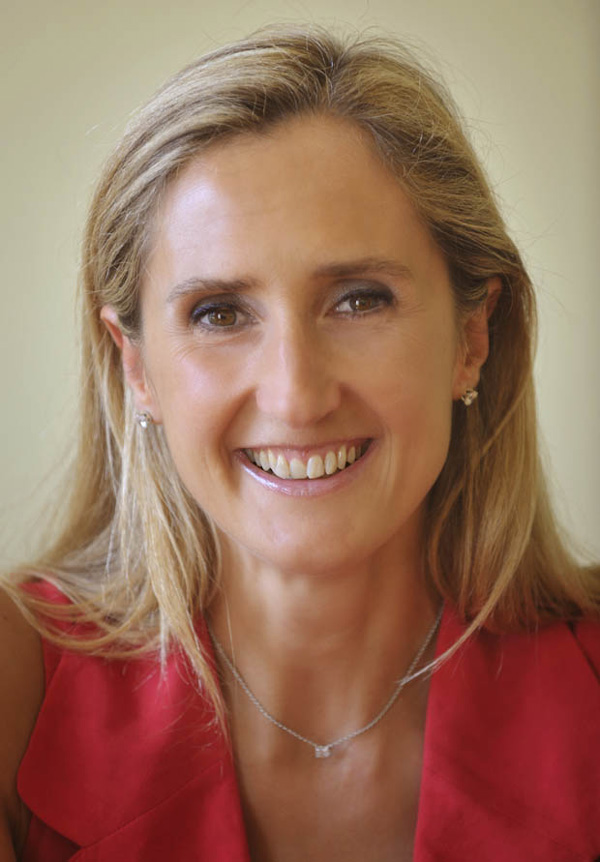 I'm struck by what I'd call the feminisation of wine in Asia, and the world generally. Would you agree?
Absolutely. And it's a slow but sure process. I have two daughters, and Louis, my husband, is the sixth generation of winemaking; his family have been involved since 1814. We have two girls, the second one is 16, and she wants to be an oenologist… and a winemaker like her father. We never forced her.  She's taken to it naturally. Hopefully she will keep this idea. But at 16, I think she knows what she wants. We see more and more girls taking after their parents this way in Burgundy, and there's a great number of female sommeliers, too. And please don't take it personally… 
I know, I know, the entire male gender is too one-dimensional … 
Well, I do think that girls and women have a more delicate palate, more complex, sensitive. It's funny, at the winery, we have three girls working for the commercial part and every time we do tasting, my husband asks the ladies to have the last word because he says they have a more precise and sensitive way of tasting. It's a smoother way of making wines. 
I agree entirely. The lexicon for wine is masculine. Let's talk about Chablis. Men describe it as being 'flinty, stainless steel, gun-metal-y, ballistic', etc … I wonder how might descriptions of wine change the greater the feminine influence becomes across the industry. Will wine take on a new semantics? 
We do tend to use the same words. But we talk a lot about minerality, finesse, elegance, purity and all these words are more feminine. But it's interesting, I agree. It's an interesting point. Let's see what happens, how semantics develops.  
What about wine and health and beauty? We're a lifestyle magazine. We want our new Chanel Gabrielle bag, and we'll want our Gabrielle perfume when it launches later this year. How much is a sense of health and beauty propelling women in greater numbers into the market? 
Yes. You also have these brands such as Caudalie, mixing the idea of beauty and wine. But then, in Bourgogne, it's part of the culture. As French, it's something we don't really consider because it's just who we are and what we do – but, more and more women around the world are drinking more wine, and for example, a country like Korea is one we never really get into. But we need to. We need to be educated about why more women are increasingly gaining interest in it. We need to be more curious in fact and see what can be done.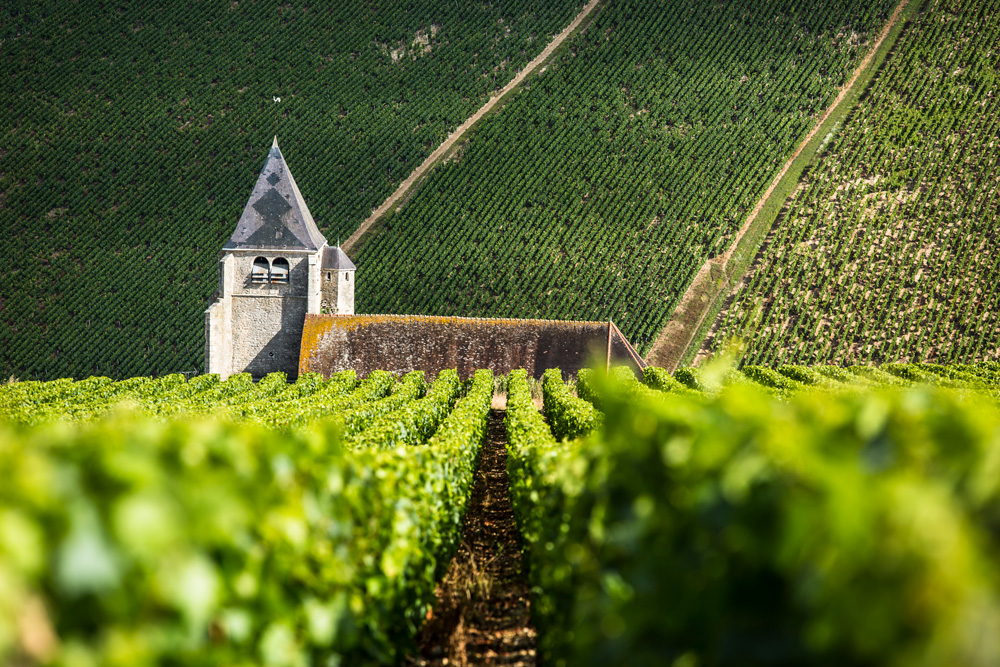 Chinese appreciation for white wine is greater now than in the past, right? 
Absolutely, absolutely! Last April I was in China on a committee to participate in some training, mainly for Chablis wine, and I was impressed to see so many people interested and knowing about Chablis because a few years back, they had very little idea. They were previously much more interested in red, in Bordeaux and of course red is a lucky colour in China too. The prestigious names were appealing to them. I think one thing they do need to learn about Bourgogne is that it's a smaller area producing small volumes and there is no way we can increase production. It is limited. You can't have more. That's a message we're trying to get across. It comes with limitations. 
Is global warming having a noticeable impact on viticulture in Burgundy? 
Yes, we are tending to see it. So far, so good, at least in talking about Chablis. We have vintage ready to be drunk sooner, acidity is lower, the wine tends to be more aromatic, it's a mix between global warming and better farming conditions, better vinification. It's more expressive perhaps. So far it's a positive. But for how long will it be that way? We don't know. We can't tell. Will it still be possible to make wine in the same way in 15 years time, who can know?  
Do any famous French clients buy Chablis? Actors, models, Christine and the Queens? 
[Laughter] Christine and the Queens not! I don't know any or many. Emma Watson's father has a house near Chablis. 
But he's not a vineyard owner is he? 
No. I assume he just drinks Chablis. And England is still the largest market for Chablis in the world. 
​Bourgogne Wines Week will run until March 3. For more information, visit www.bourgogne-week-hk.com