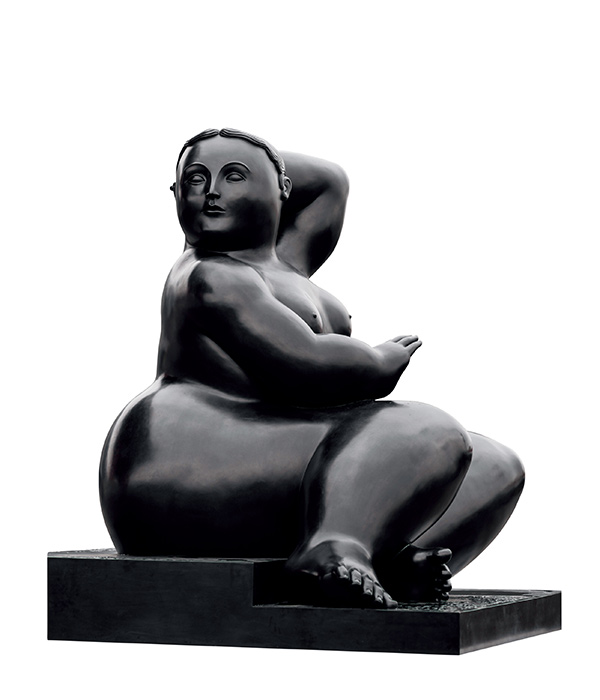 Good things come to those who wait. The work of renowned Colombian artist Fernando Botero has once again been brought to Hong Kong after a brief introduction to the city several years ago at Art Basel, but this time, debuting as a beautiful public art exhibit. Nine of Botero's monumental bronze sculptures have been on show as part of a touring exhibition in Beijing's National Museum of China and Shanghai's China Art Museum – where the event met with immense success - and now make their third and last stop in the city as "Botero in Hong Kong."
At the heart of Botero's work lies a belief that art should preserve history and memories, an embodiment of harmony making his works universally appealing. His style is a unique mixture of different masters of the Renaissance period entwined with vibrant depictions of his deep South American roots. Botero's works often portray figures with exaggerated or inflated proportions, yet it is neither satirical nor sacrilegious, a signature which has come to be known as Boterismo. For Botero, the voluptuous figures tell a story of a sensual happiness in life, celebrating the beauty of the natural world.

With the renovation of the Hong Kong Art Museum and the construction of M+ museum still ongoing in the West Kowloon district, the lack of art space in the city has necessitated staging the event outdoors. In collaboration with Parkview Art, the inauguration of the marvellous bronzes will be led by Botero's team at the Central Harbourfront, forming a summer pop-up park. This unique opportunity opens doors to appreciate the legendary works against the mesmerising skyline of the city.
"Botero in Hong Kong" runs at Central Harbourfront Event Space from June 3 to August 14. boteroinhongkong.org