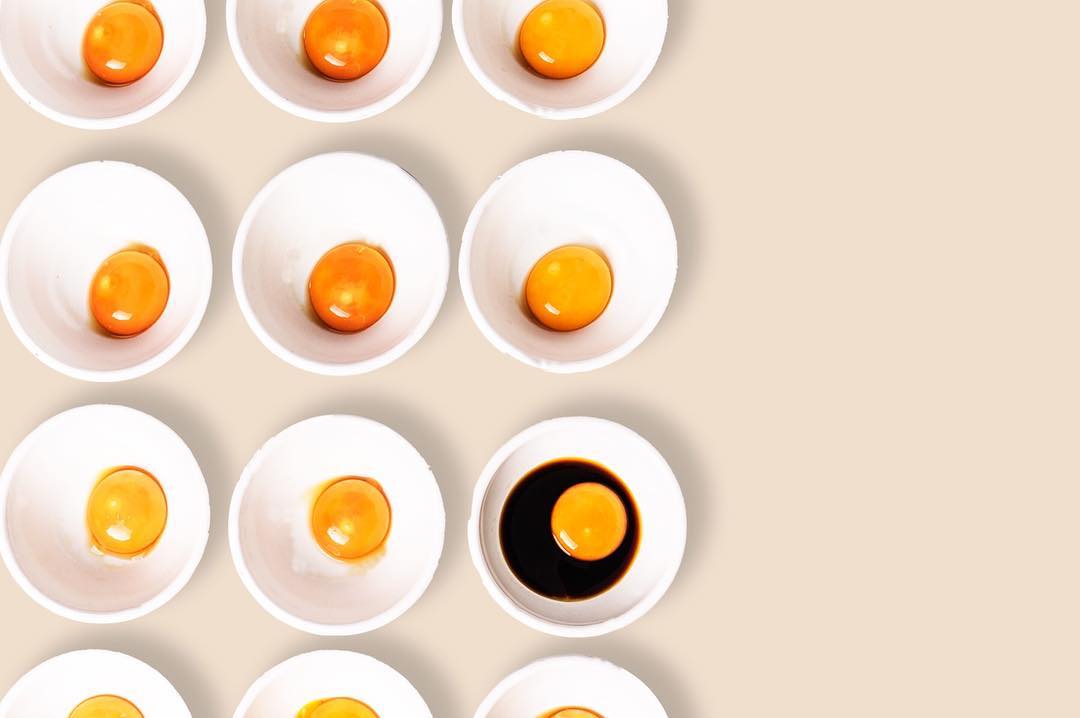 In Hong Kong, we love our eggs – we add them to everything. Hong Kong-style instant noodles topped with a runny egg and spam, scrambled eggs sandwiches and fried eggs doused in soya sauce have all become local specialties. Don't get us wrong – we love eggs on toast too.
From breakfast burgers to Yardbird's famous chicken meatball yakitori and yolk dip, join us in celebrating some of the best egg dishes in Hong Kong ahead of Easter weekend (and all your Easter brunching).
Australia Dairy Company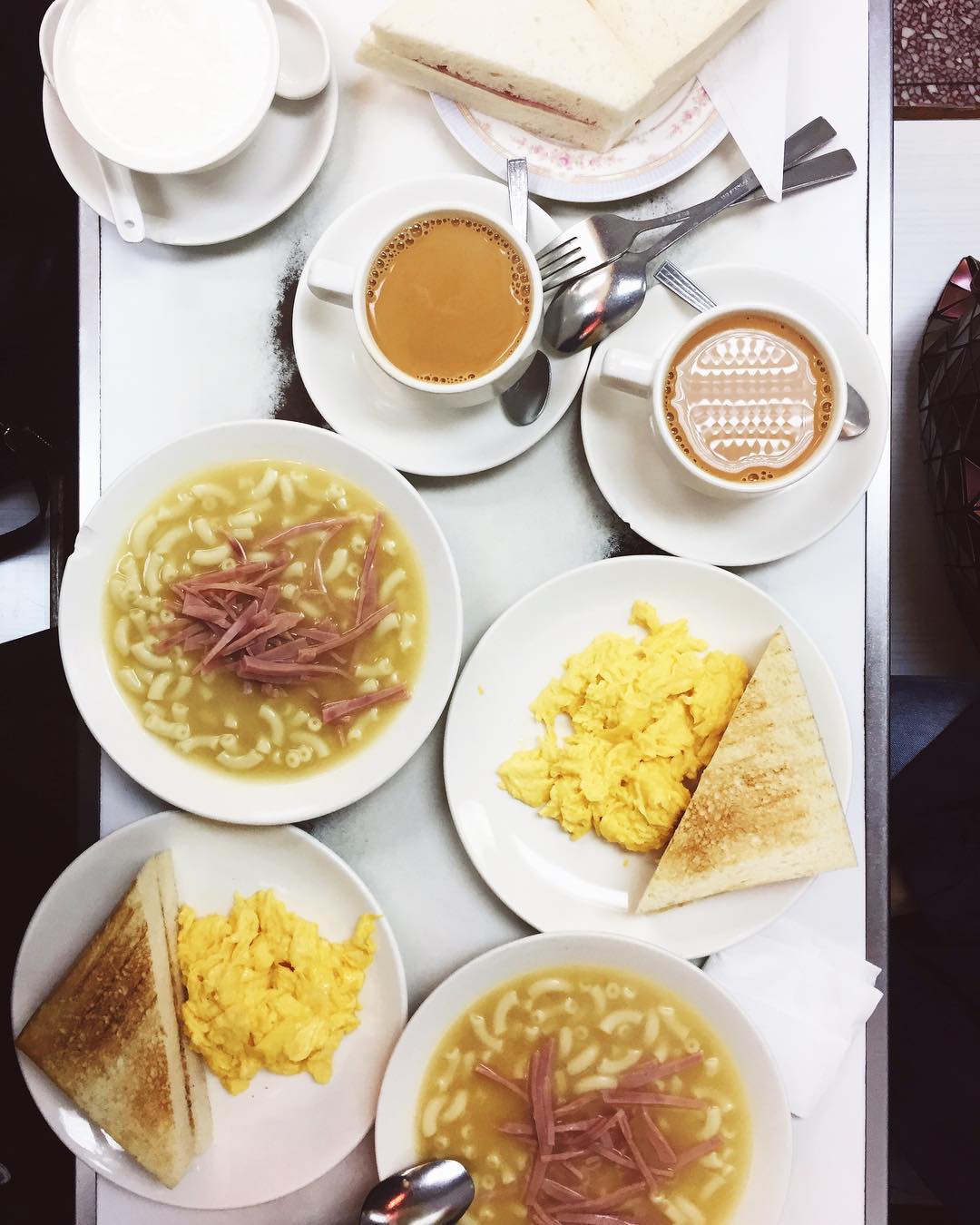 Breakfast in Hong Kong has practically become synonymous with Australia Dairy Company – sorry, dim sum, we do love you too! The traditional cha chaan teng is famous for its creamy and fluffy scrambled eggs and steamed milk pudding. The food is simple but absolutely worth the trek to Jordan – keep in mind that this is perfect for satisfying a craving but not the place to lounge around. In fact, they might chase you to hurry up if you're taking too long.
Australia Dairy Company, 47 Parkes Street, Central, Hong Kong
Pici
Everyone's favourite pasta joint – its second (and roomier) branch in Central is particularly hot right now – Pici make freshly hand-rolled pasta everyday. Aside from the much-talked about truffle tagliolini, the ravioli carbonara with runny egg-yolk, ricotta, pecorino and gunciale is a showstopping dish.
Pici, G/F, 16 St. Francis Yard, Wan Chai Hong Kong, +852 2755 5523, pici.hk
Pici, G/F, 24-26 Aberdeen Street, Central, +852 2755 5233, pici.hk
Chino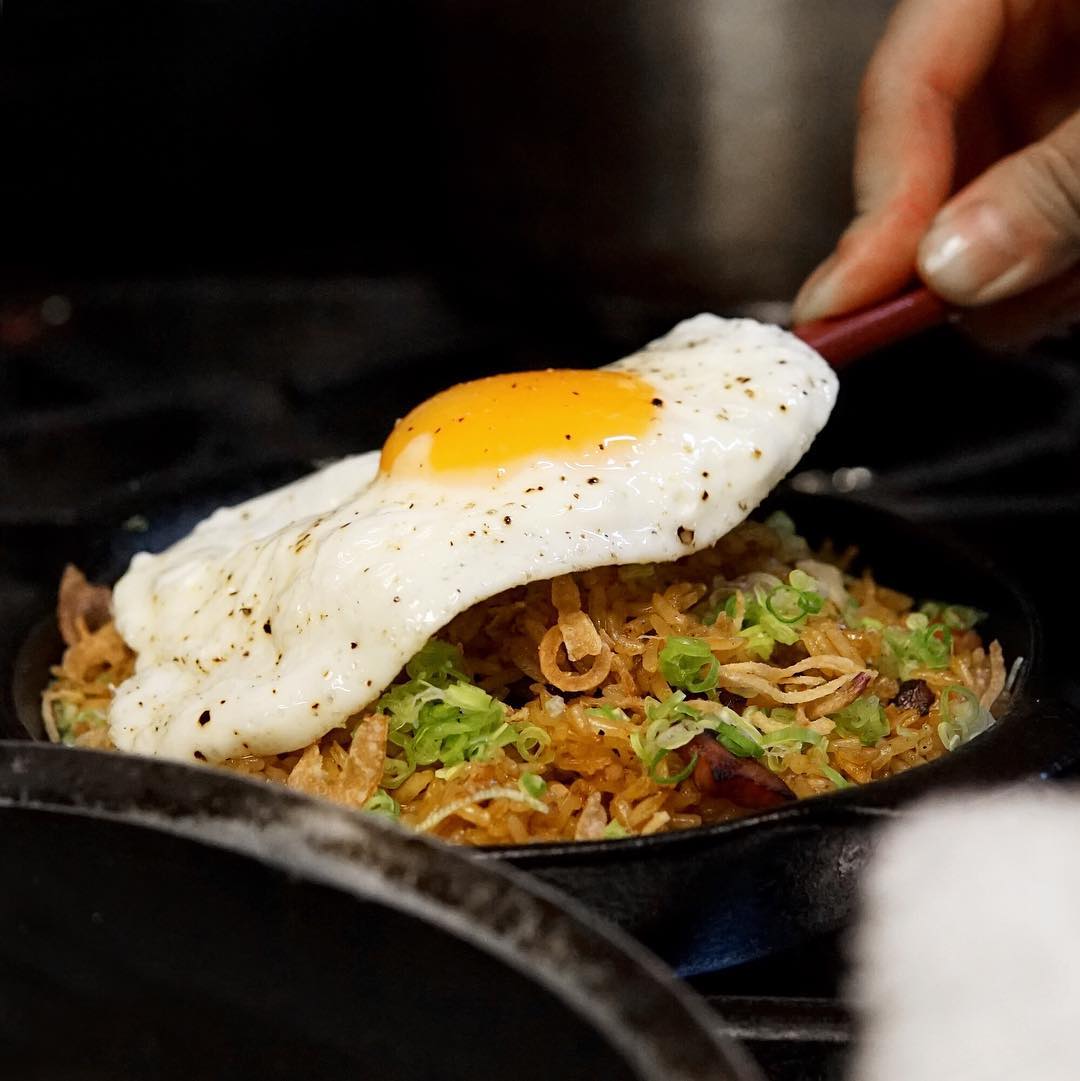 One of Kennedy town's longest standing – and trendier – neighbourhood restaurant, Chino specializes in modern Mexican dishes that bring together Japanese ingredients and cooking techniques. Yolk lovers will go crazy for their chorizo fried rice topped with a sunny side up fried egg and chicken and egg tostada with guac.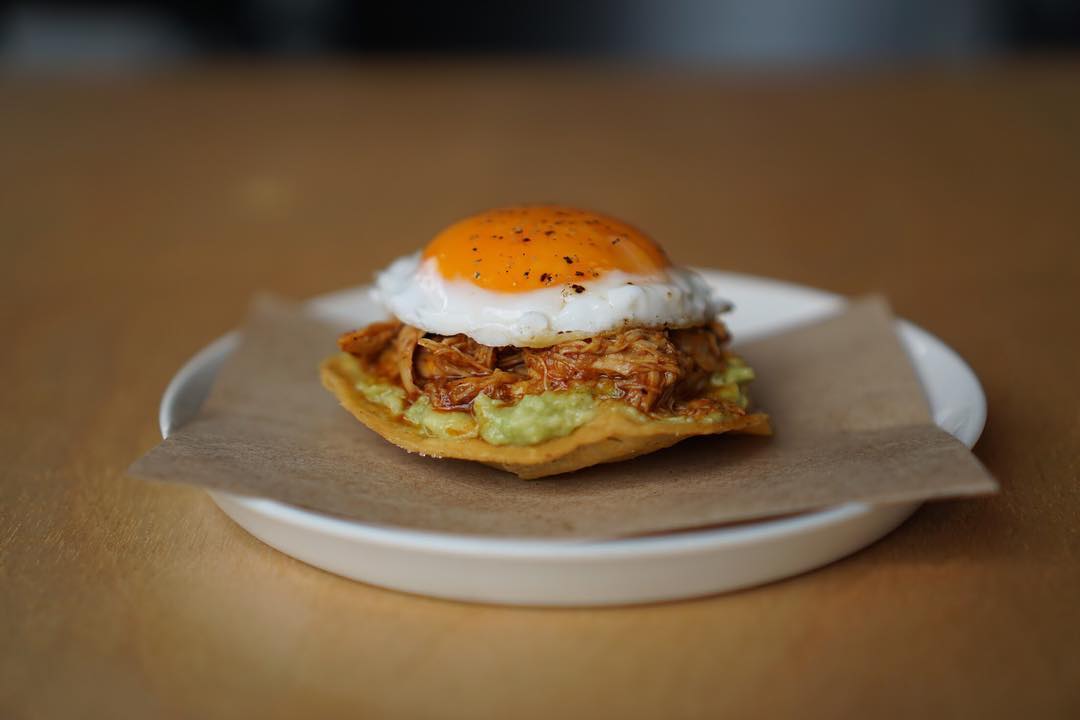 Chino, 1B-1C, New Praya, Kennedy Town, +852 2606 0588, chinohk.com
南屏雅敘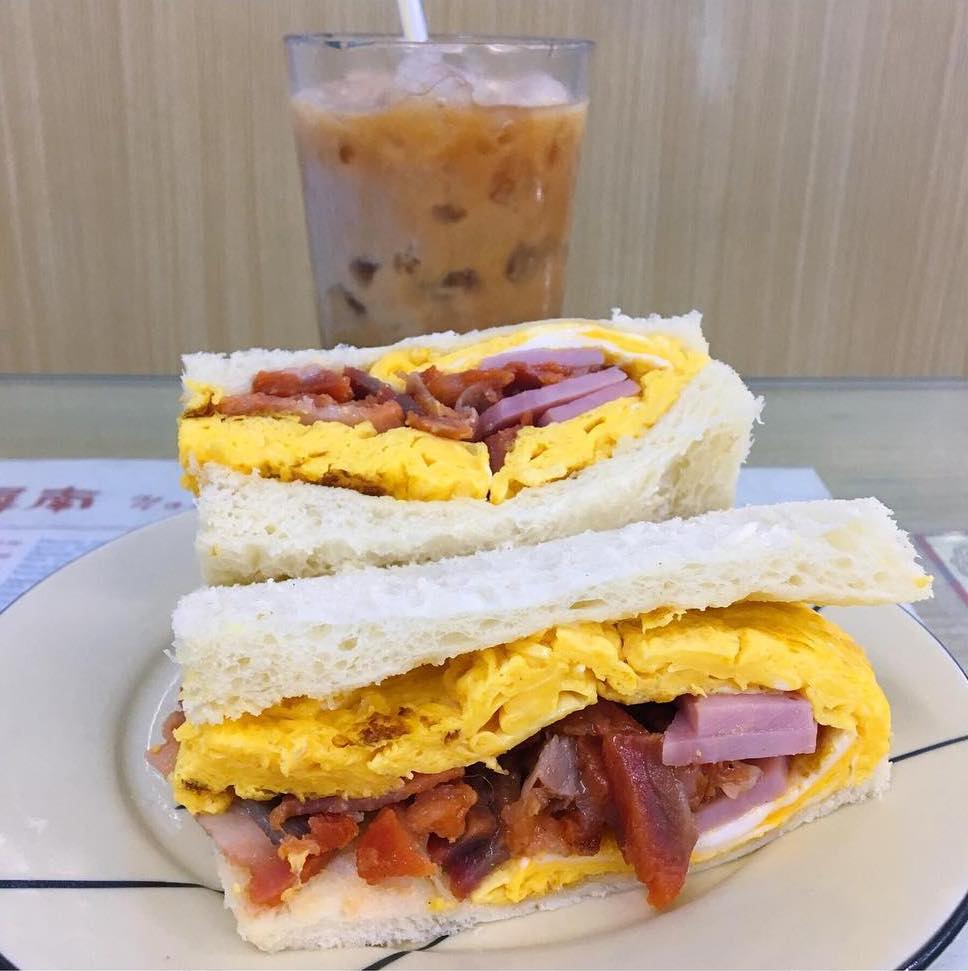 OK so this isn't Hong Kong per se but it should be at the top of your list if you're planning a day or overnight trip to Macau. 南屏雅敘 (Nam Ping) has one of the best char siu and scrambled egg sandwiches. Pair it with a classic Hong Kong style milk tea and a sugar-coated Chinese-style donut and pineapple bun for the full experience.
Nam Ping, G/F, 85-85A Rua de Cinco de Outubro, Avenida de Almeida Ribeiro, Macau, +853 2892 2267
Yardbird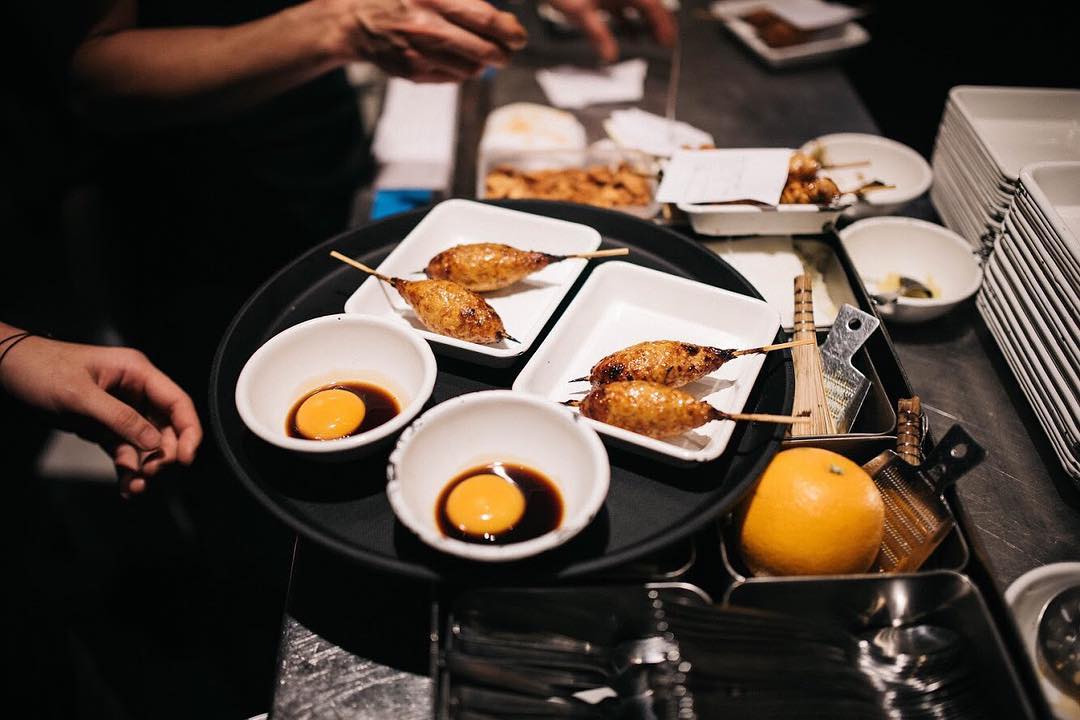 The best egg dish at Yardbird? That's a tough one. Their signature risotto-like chicken and egg rice with crispy chicken skin and peas topped with onsen egg and chicken meatballs are always the first dishes we order. Everyone always shares a boomerang or snap of themselves dipping Yardbird's chicken meatball yakitori into their signature egg yolk sauce – so I suppose this dish wins!
Yardbird, 154-148 Wing Lok Street, Sheung Wan, +852 2547 9273, yardbirdrestaurant.com
Kasa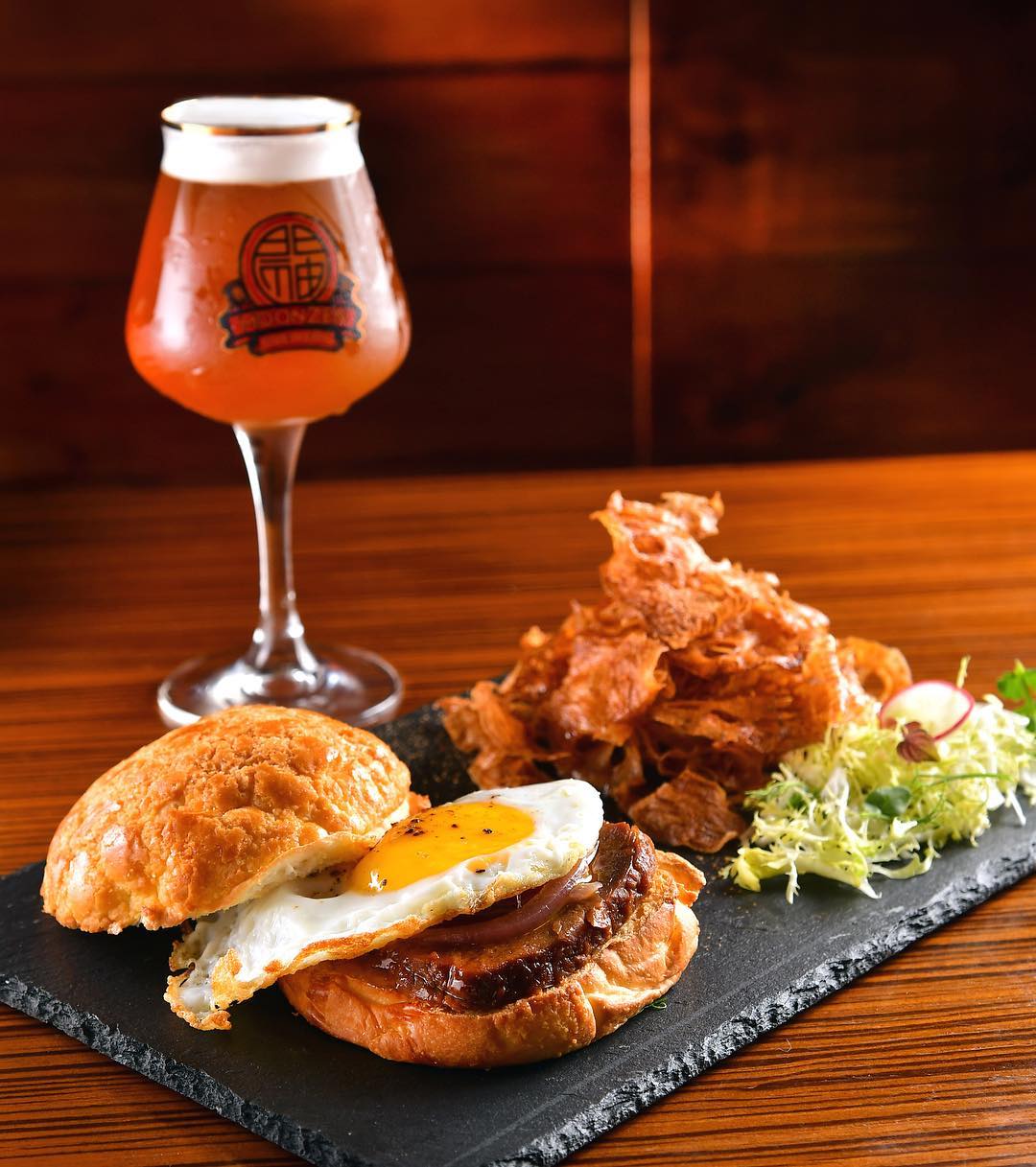 Known for their classic Hong Kong dishes with a twist, Kasa also has several egg-ilicious options on offer. For cheat meal, we highly recommend their pineapple bun 'burger' with a sunny side-up egg, Japanese-style char siu, pickled onions, ginger mayo and Chinese yam and lotus chips.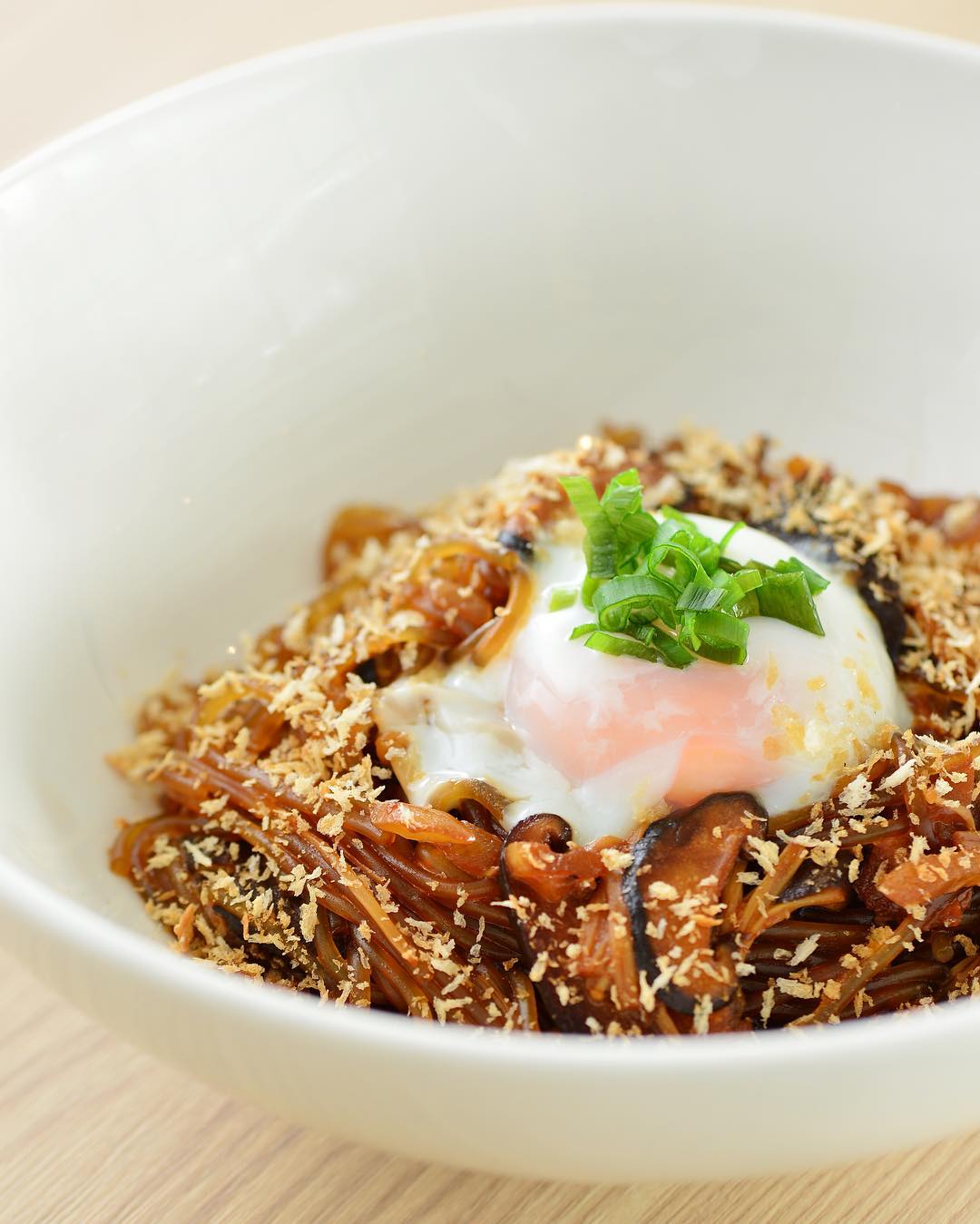 Their take on a Scotch egg and sweet potato noodles with sautéed mushrooms, Onsen egg and breadcrumbs are bound to satisfy your cravings.
Kasa, Suite 103, 1/F, Shui On Centre, 6-8 Harbour Road, Wan Chai, Hong Kong, +852 2659 9189
Green Common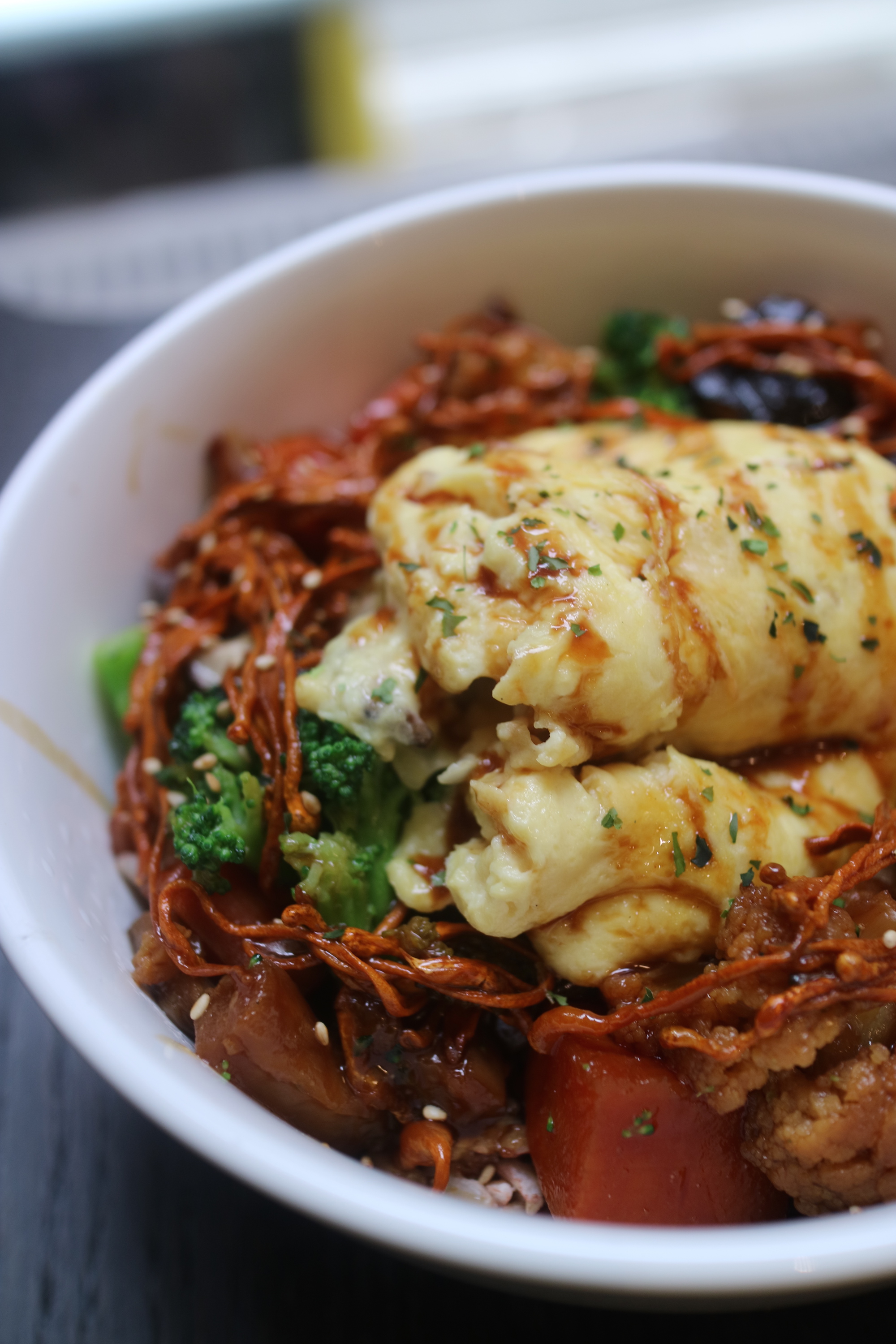 We wrote about it when it first launched but we're still majorly impressed – Just Scramble is exclusively available at Green Common. From the same company who brought us Beyond Burger, Just Scramble is a vegan egg alternative made from mung bean protein so you can get your egg and protein fix minus the cholesterol and reduce your carbon footprint at the same time. Green Common sells it as part of an all-day breakfast as well as a teriyaki bowl with mixed grains, cordycep, eggplant, carrots, broccoli, cauliflower and mushrooms.
Available at Green Common outlets in Harbour City, Wan Chai, Landmark Alexandra and Nan Fung Place
嚐囍煲仔小菜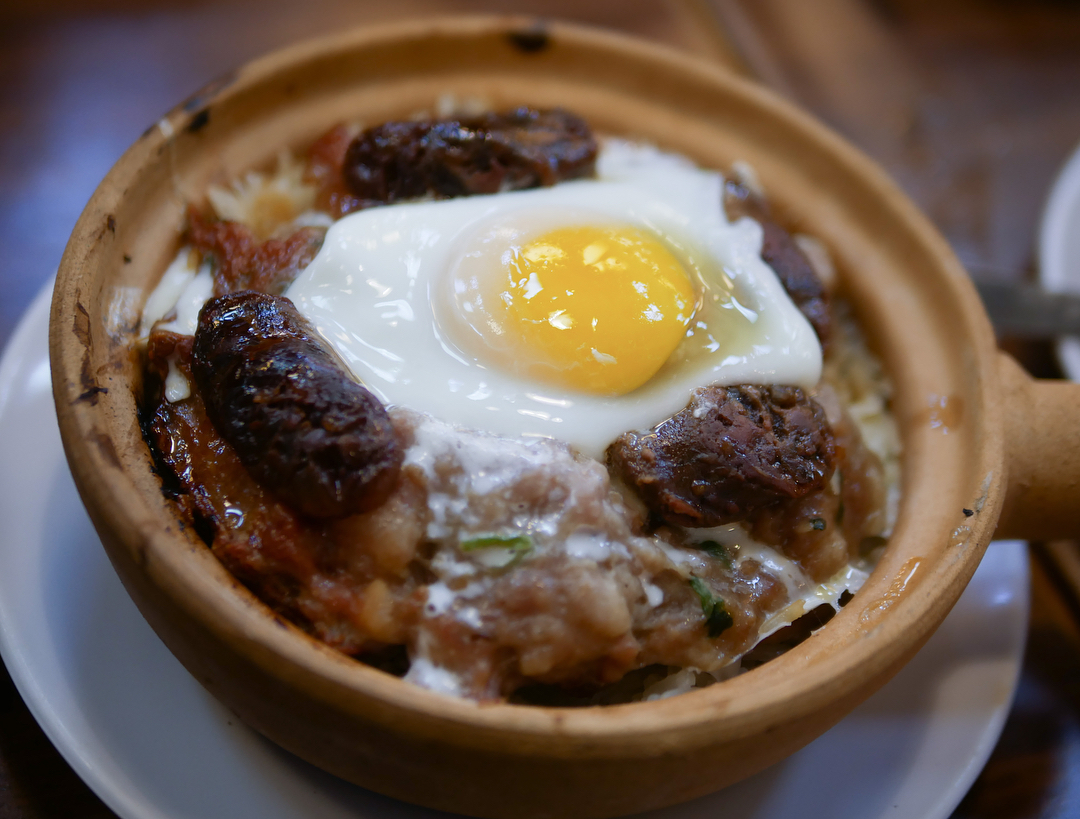 When we can't be bothered to head to over to Kowloon (which is unfortunately most of the time), we love hitting up 嚐囍煲仔小菜 (or Seung Hei) for claypot rice. Apparently they don't add any MSG to their dishes here. Our choice is the beef claypot topped with a runny fried egg – make sure you mix well so the gooey-ness of the yolk reaches the crispy and crunchy rice at the bottom.
Seung Hei, G/F, 25 North Street, Sai Wan, Kennedy Town
Mott 32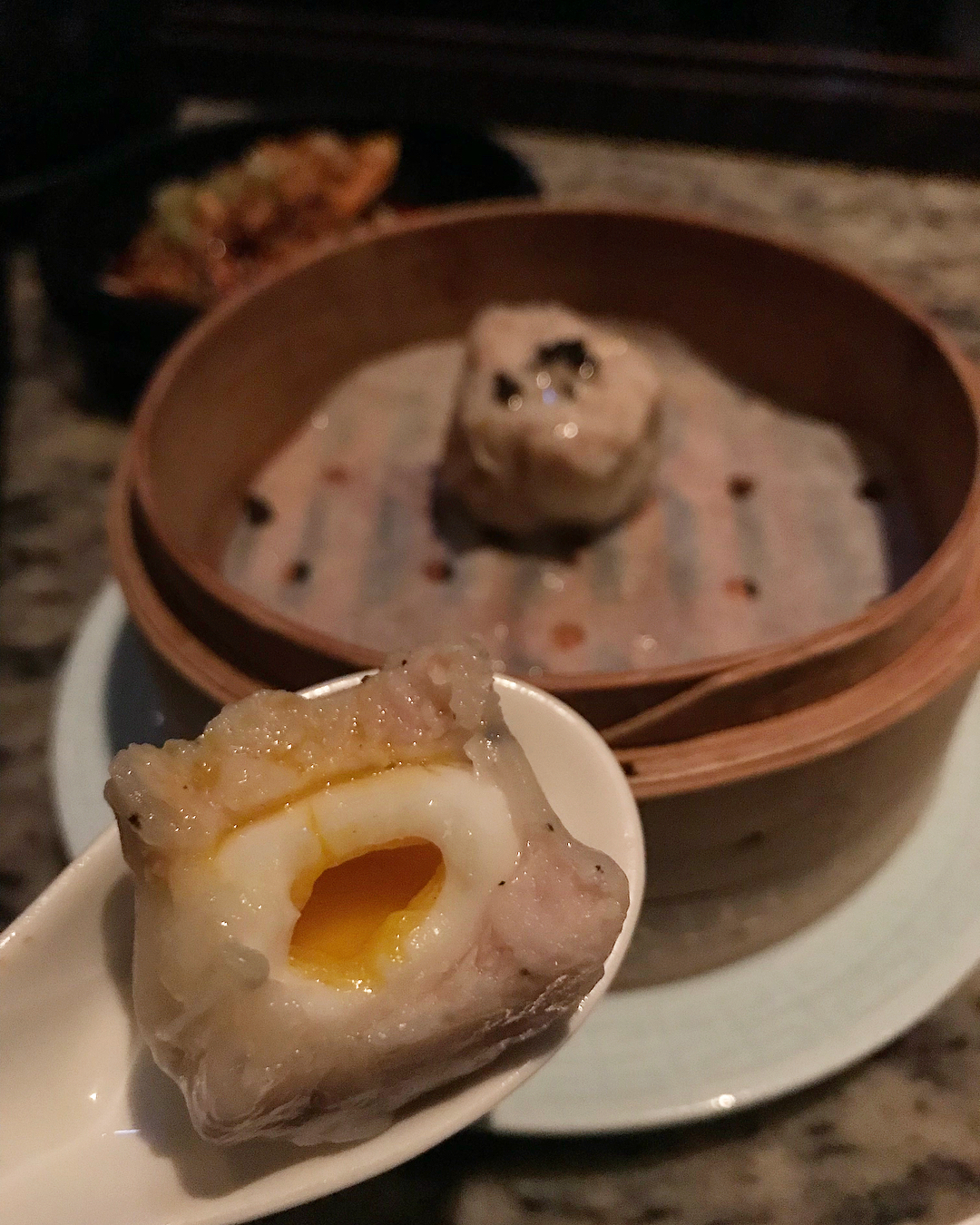 The place to go for stylish fine-dining dim sum, Mott 32's only uses the finest and most impressive ingredients for their dishes. Their iconic truffle siu mai is no different and features a perfectly soft boiled quail egg in each one.
Mott 32, Basement, Standard Chartered Bank Building, 4-4A Des Voeux Road, Central, Hong Kong, +852 2885 8688, mott32.com
Little Birdy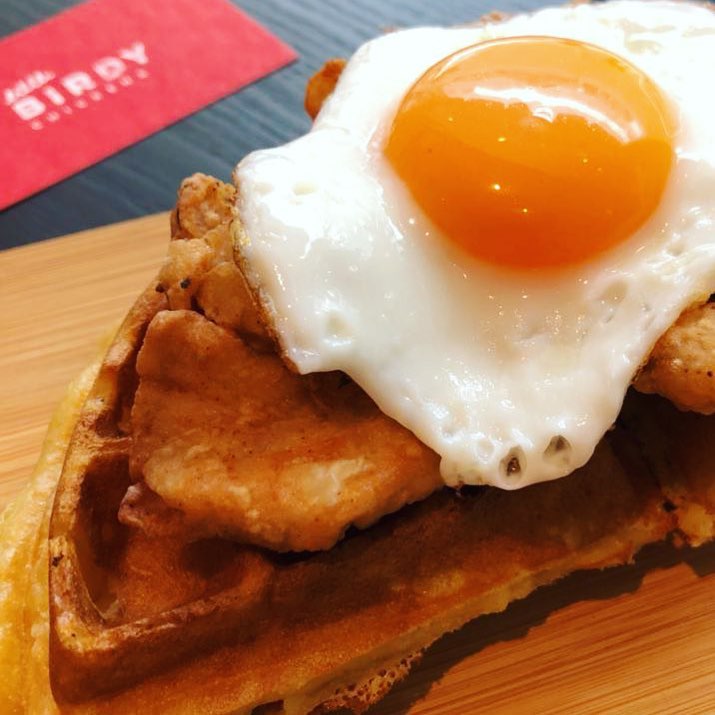 New on the scene is Little Birdy in Sheung Wan, who specialize in serving up no-fuss free-range Aussie chicken dishes – oh and there's plenty of supersood sides and vegetarian options as well. We can't wait to try their crispy chicken and waffles topped with a mouthwatering sunny side-up egg.
Little Birdy, 15-17 New Street, Sheung Wan, Hong Kong, +852 2320 2218, littlebirdy.com.hk
Beef & Liberty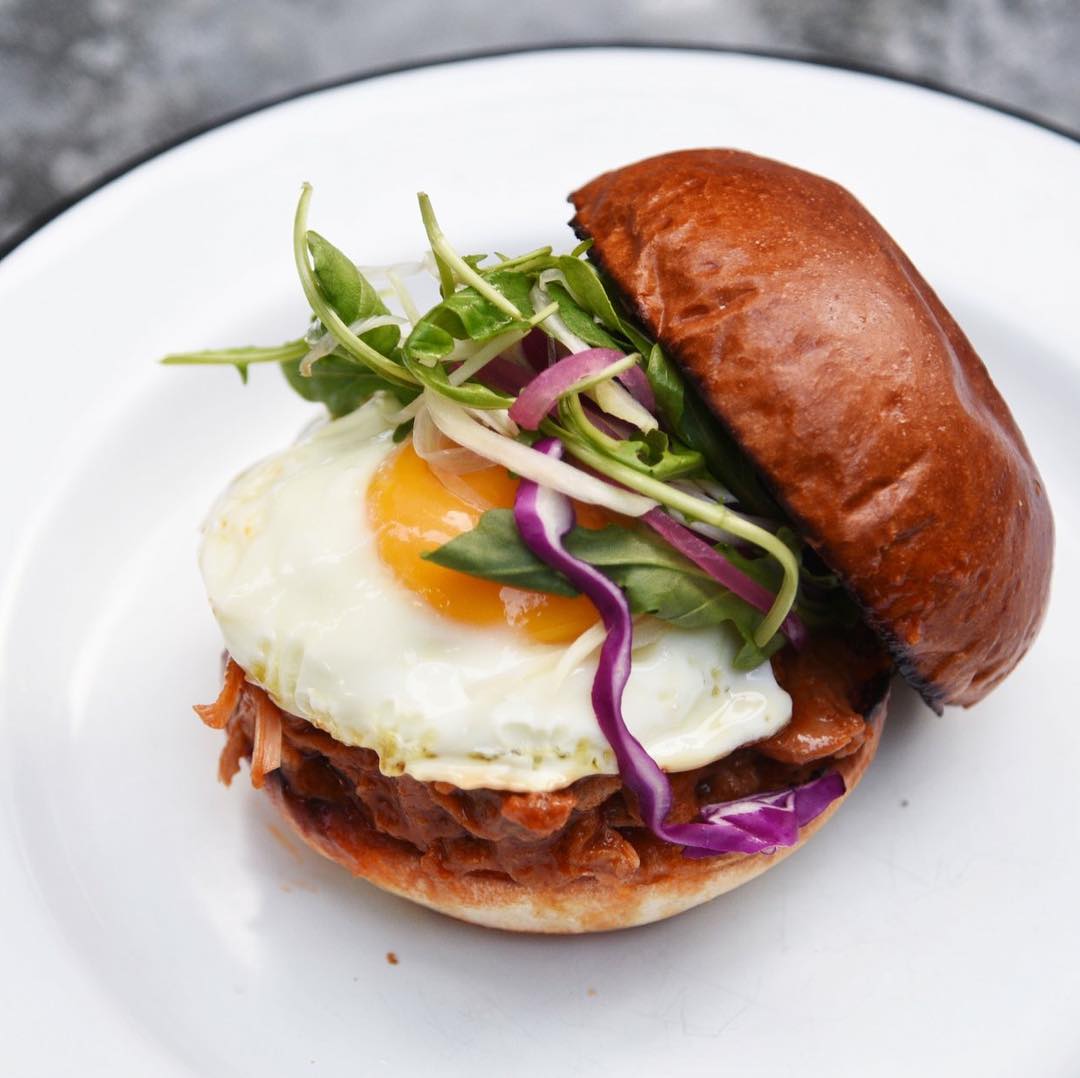 Unfortunately, Beef & Liberty's egg dishes are only available on the weekend as part of their brunch menu (available all-day). However, it only gets better from there. There's plenty to choose from, including a hangover-appropriate breakfast hamburger topped with a fried egg, a traditional sausage and an egg muffin with hollandaise and cheese.
Mercato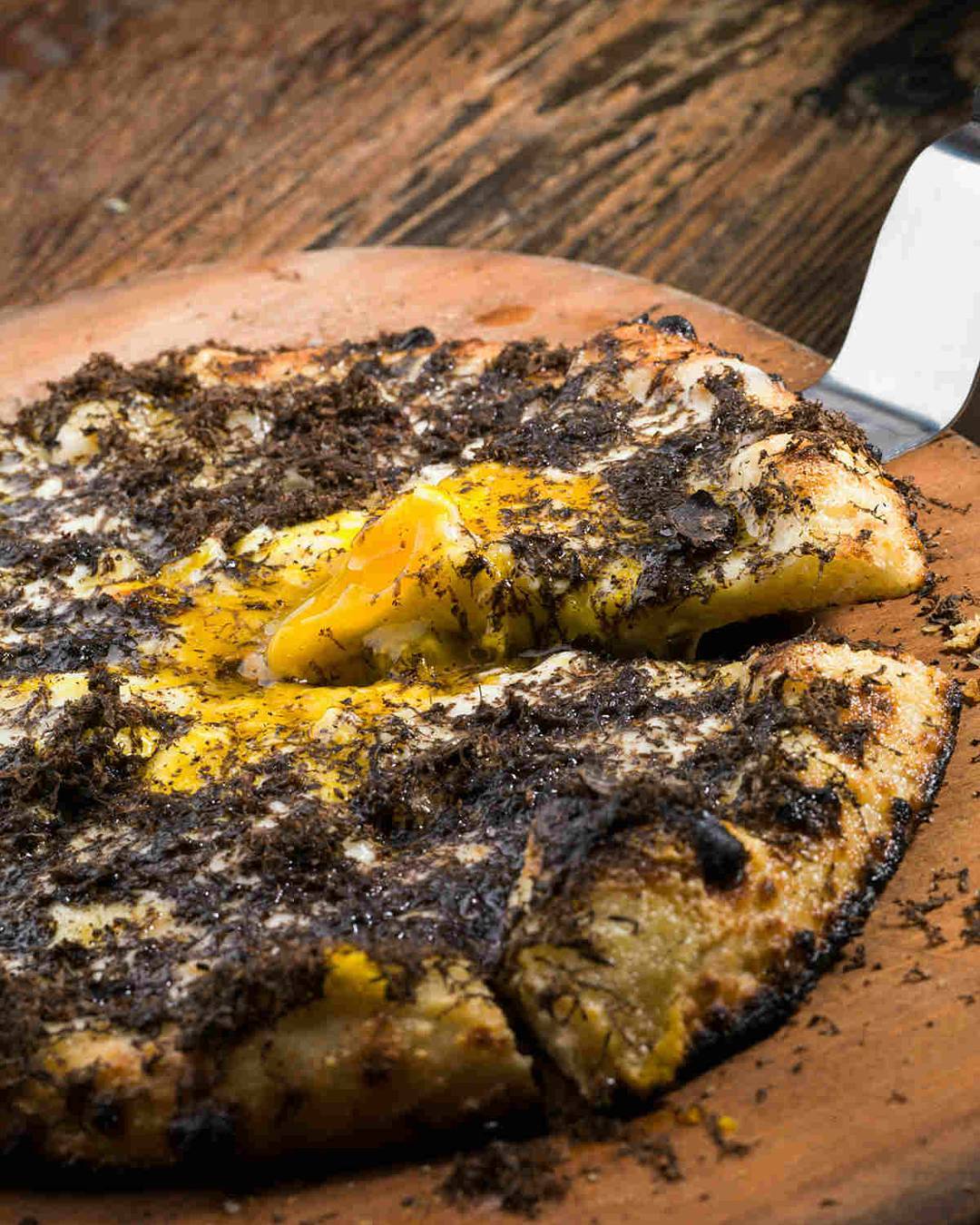 If you're in the mood for fancy pizza, Mercato's woodoven pizza topped with three different types of cheese, black truffle and a farm egg is the way to go. The base is perfectly crispy and the cheese oozes onto the truffle and cheese for the ultimate #foodporn experience.
Mercato, 8/F, California Tower, 30-32 D'Aguilar Street, Lan Kwai Fong, Central, +852 3706 8567, mercato-international.com
La Rambla by Catalunya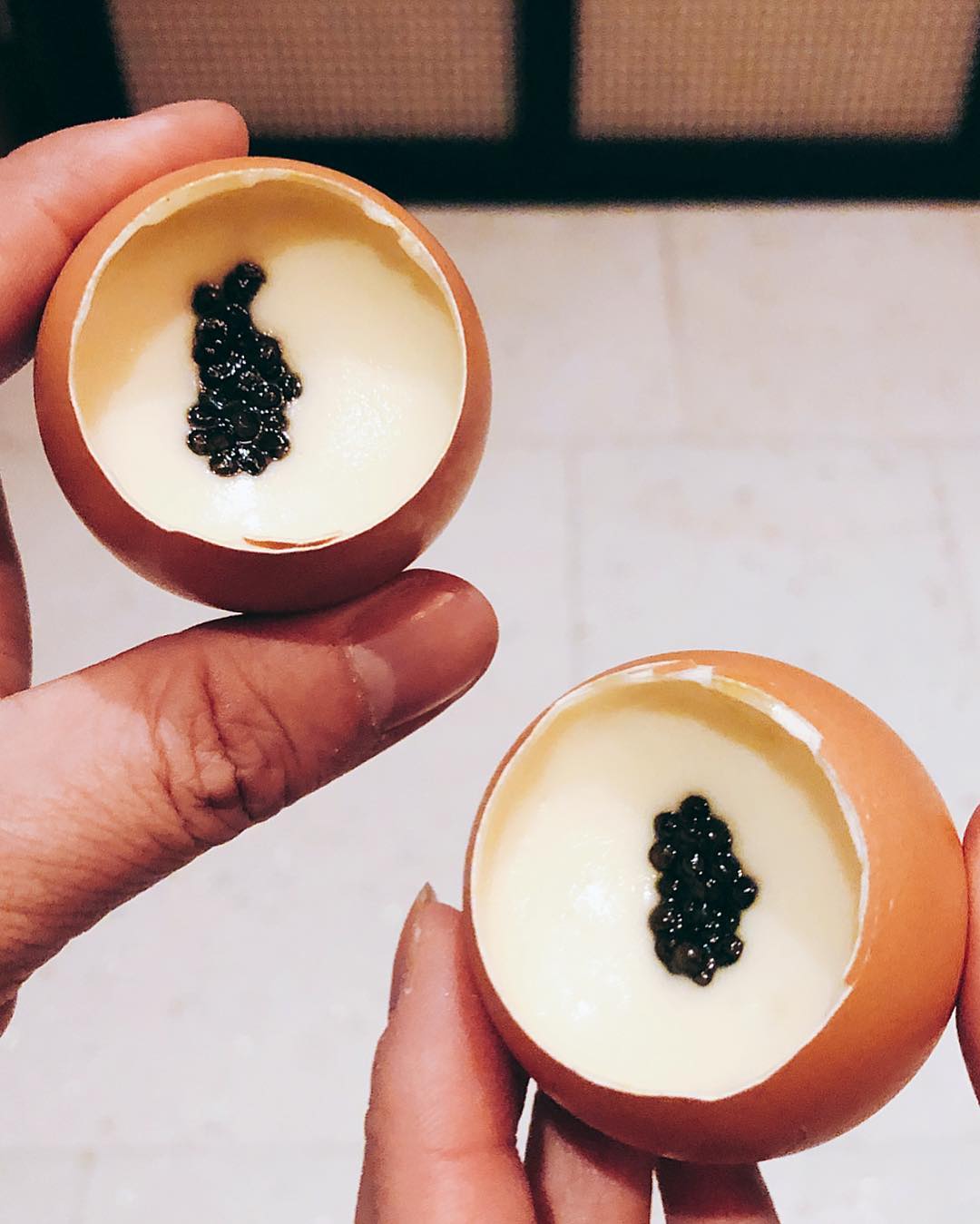 ifc mall's hottest new restaurant, La Rambla by Catalunya, is serving up great tapas plates. Aside from ordering the obvious paella, ham and patatas bravas, this chic new spot also serves up The Perfect Egg made with quail egg, potato foam and truffle oil.
La Rambla by Catalunya, 3071-3073, 3/F, ifc mall, 8 Finance Street, Central, Hong Kong, +852 2661 1161, larambla.hk