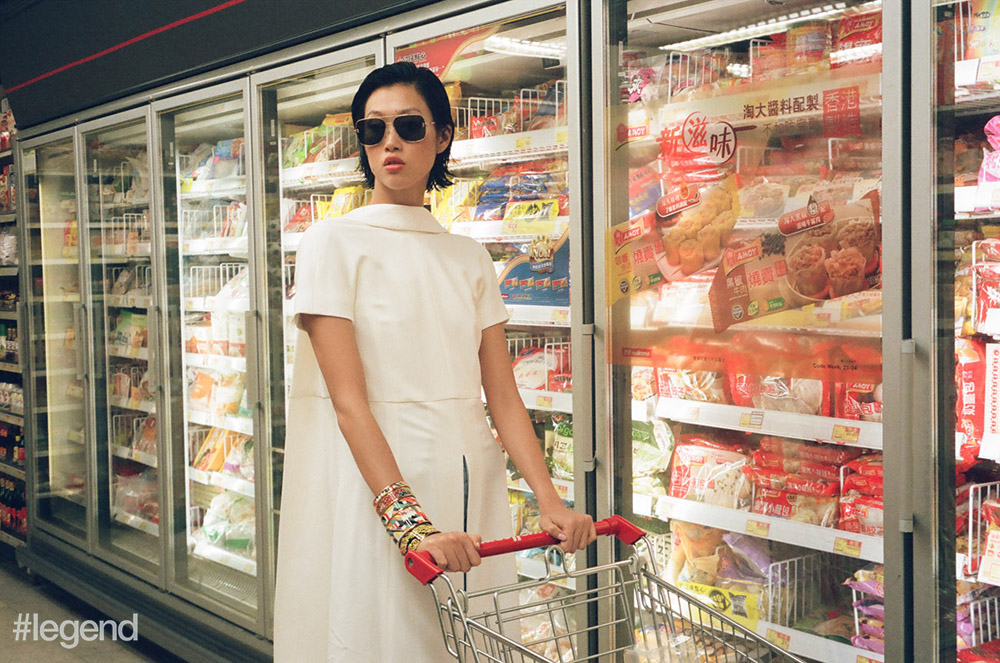 "To be honest, I don't remember when I first started my Instagram," Angie says to us as we catch up with her briefly before she jets off for another modelling job. "I think I just started when everybody started to be into it. Curiosity was the main drive."
And yet here she is 40.1 K followers later. Angie Ng might be one of the most recognisable faces in Hong Kong but there's more to her than that luscious model pout and signature hair. You probably have heard that she's a law graduate but did you know she can tap dance?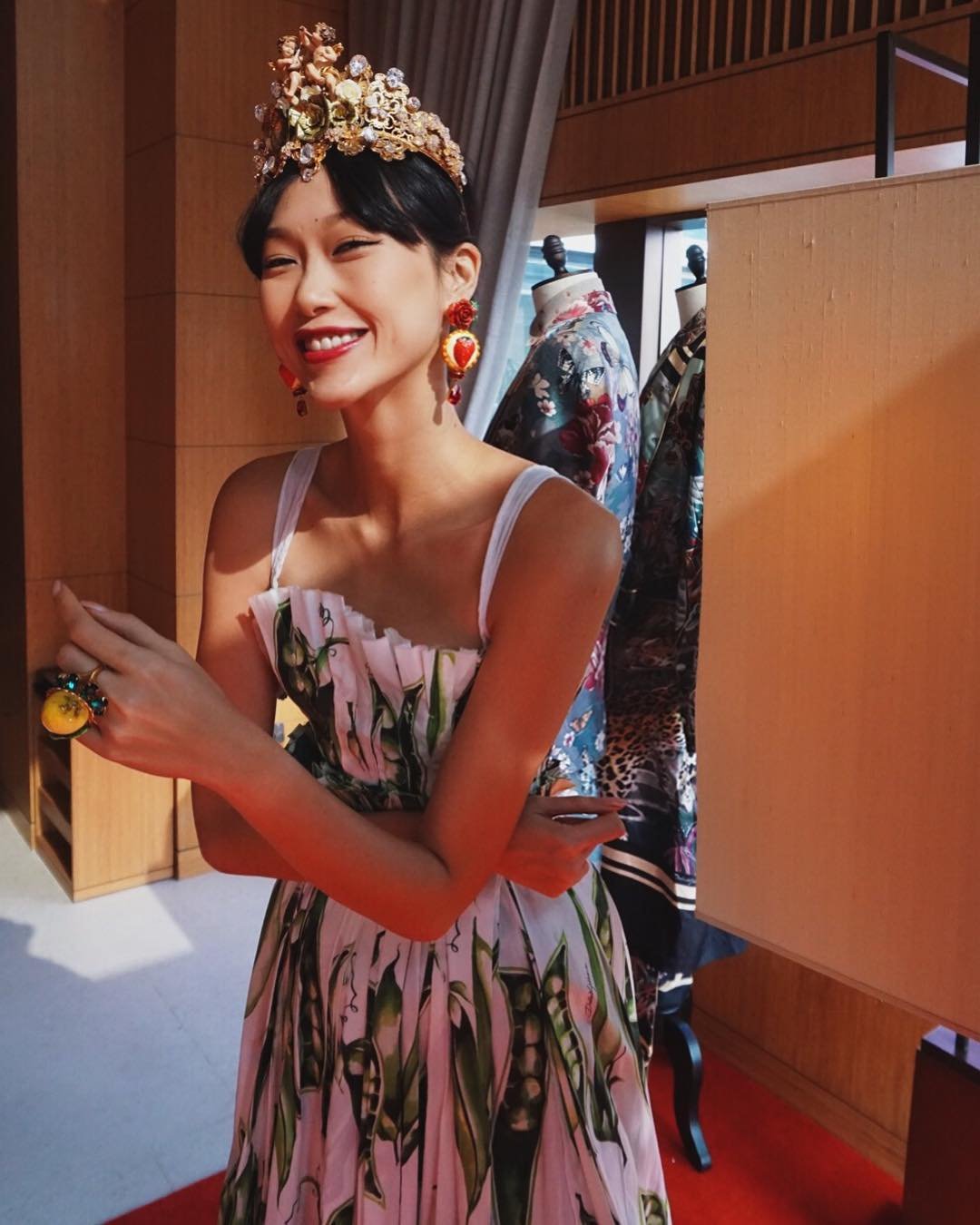 "Beyond social media, I'm a pretty goofy girl," reveals Angie. "The glam and glitz is part of my life but beyond that I also love cooking, interior design and plants. I think it's very important for my home to feel good."
When it comes to what she posts on Instagram, Angie is very specific on what she posts and where. Her Instagram stories, for example, are where she currently shares her passion for cooking (and her cat) whereas her main feed is more stylised: "I post what I am passionate about or what inspires me. I have a certain thing to prove about stereotypes and I want to try and show I can be more than just what others perceive me to be. My Instagram is mainly focused on style, fashion, beauty and recently, more fitness. As I evolve and change so does my feed."
Read more: The top 10 Hong Kong models of 2017
Her stance on paid posts? "I think it's a double-edged sword" she explains. "It gives the influencers the power to really influence and speak to people but at the same time it gives the young generation an illusion of what may not necessarily be the truth. I will not speak for everyone but for me it's important that whatever I post, sponsored or not to be true and real to me."
Not that Angie didn't have rock abs before but this year she took a step further in her fitness journey by becoming a spin instructor at XYZ (tip: go check out her K-pop classes for something a little different). It's been tough at times juggling both careers and having to deal with the stigma of being a model but this hasn't deterred Angie at all.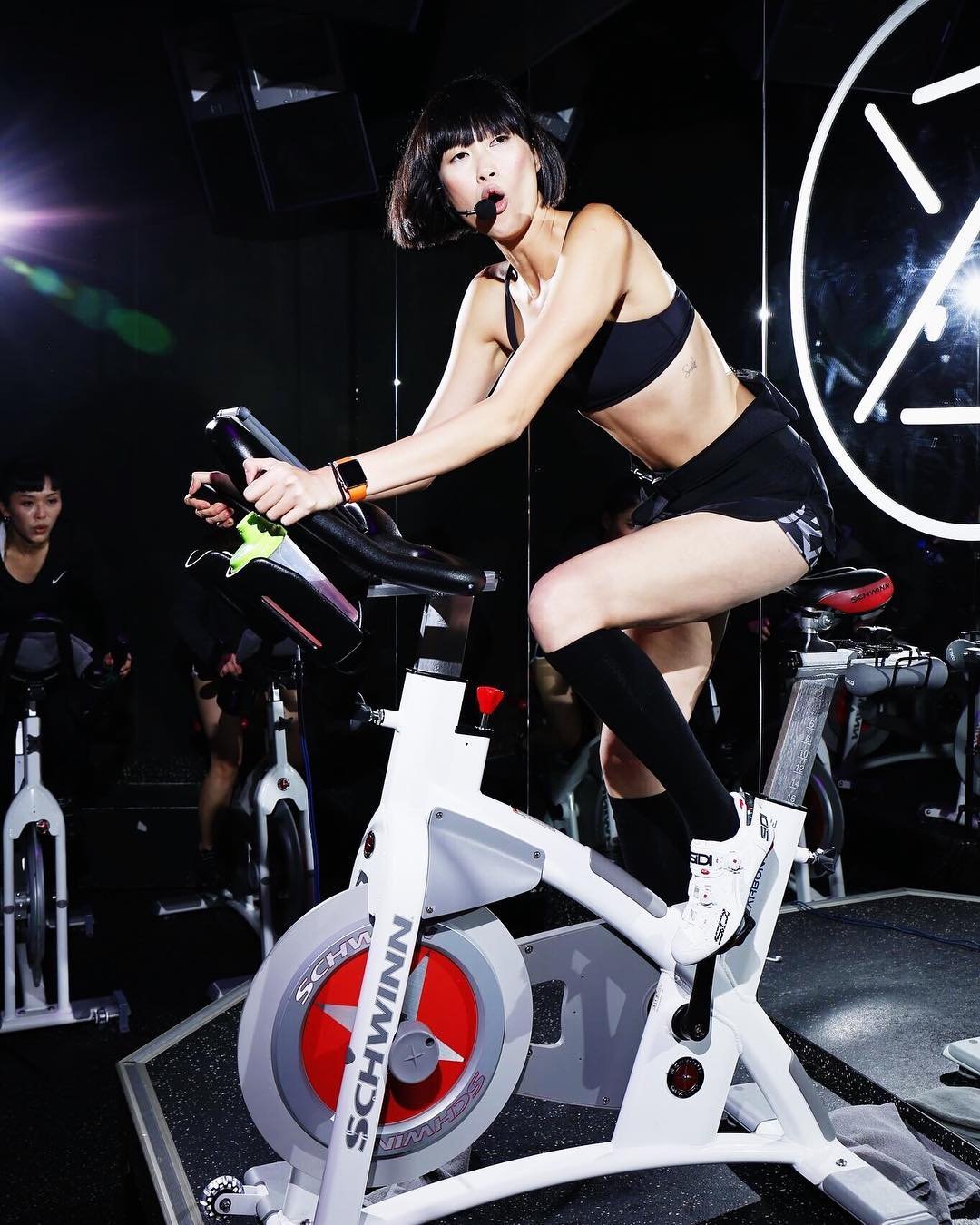 "I started spinning again perhaps two years ago and loved the vibe and energy. Teaching spin has given me a whole new kind of fulfillment that I never thought I could have. When a person comes to thank me after a class, it feels amazing. In many ways, being part of XYZ has made me stronger and more determined and grow so much more as a human being. I've also just got my certification for the Schwinn cycling course."
The biggest takeaway Angie wants her followers to get from her Instagram is "to hopefully inspire people to be who they are and not conform. We don't need to be in a simple square box. I'm all about being fluid and just being and living in the moment."
Looking back on the last year, Angie ends the interview with a little advice on how to approach the new year: "I used to live in fear of what could go wrong if I attempted something outside of my comfort zone but 2017 has taught me two things: firstly that's it's OK to fail and is important in order to learn and secondly that I should be focusing on what could go right instead of what could go wrong."
Follow Angie Ng on Instagram @angiengcl.
Credits for main image which originally ran in the July 2017 print issue of #legend magazine:
Photography and Creative Direction / Luke Casey
Styling / Kim Bui Kollar
Make-up / Jenny Shih at Zing The Makeup School
Hair / Him Ng at The Attic
Styling Assistant / Jan Li
Models / Angie Ng at Model One