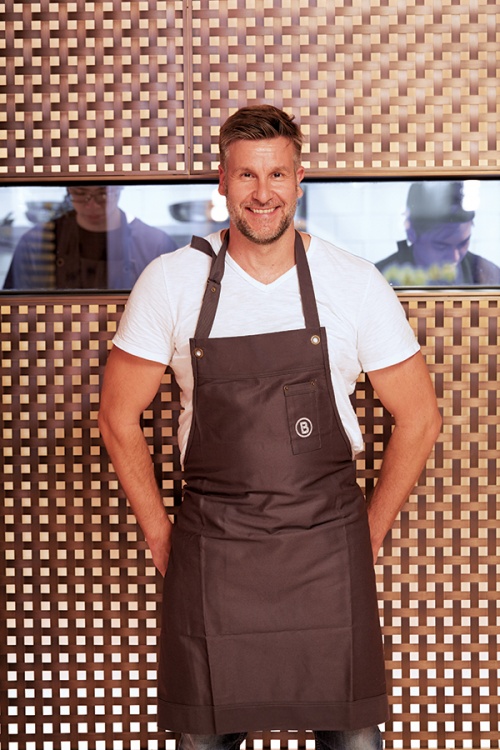 When the news broke that Uwe Opocensky had left the position of executive chef of the Mandarin Oriental, Hong Kong hotel to join the Beef & Liberty restaurant group, Hong Kong was stunned. The dining classes were shocked to read the headline in a local English-language newspaper saying "Mandarin Oriental executive chef quits to flip burgers". Beef & Liberty's public relations people were disgruntled, but Opocensky wasn't.
"I thought it was a funny title," says the German-born Opocensky, jovially. "It is not 100 per cent true. I do more than flipping burgers. But, you know, I think it really emphasised the step I've made." The chef seems very much at ease and in his own element. He is now the group executive chef of The Greater China Restaurant Company, which runs Beef & Liberty restaurants in Hong Kong and has plans to add more restaurants to its line-up, beginning next year.
"I've known one of the main guys for a very, very long time, and we've always joked about working together one day," Opocensky says. "We started talking a little over a year ago about another concept they're developing, and he asked if I could help them." The new concept, the chef says, is for a seafood restaurant in the Beef & Liberty style, with a relaxed, casual vibe and affordable prices. "We're fishing for properties," he says, grinning at the pun. If a place for it can be secured in time, his company hopes to open the restaurant in the second quarter of next year. Also in the pipeline is Opocensky's own restaurant, a small one that will be open only for dinner, so the chef can focus on the Beef & Liberty group and its new seafood place during the day.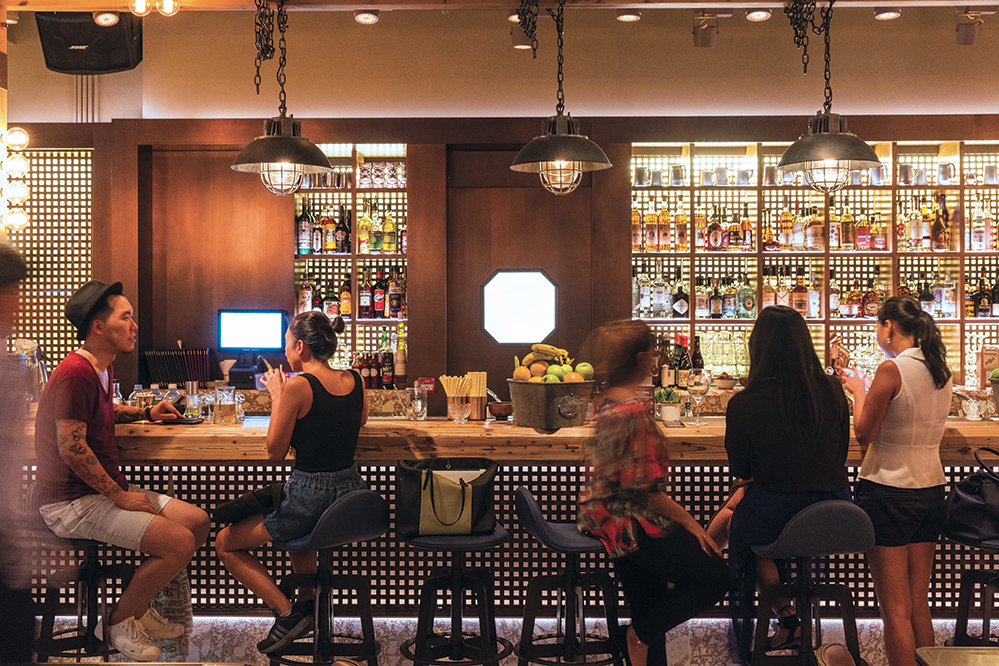 Even so, why leave the Mandarin Oriental, Hong Kong, a five-star hotel? "Burgers are a big obsession of mine and always have been," Opocensky says with a smile. The chef acknowledges that it is a bold move. "Obviously, it's a big change when you go from a hotel group where you've got a safety net around you," he says. "It's a big step to go to an independent restaurant group where things are done very differently. It's a big learning curve."
Yet the move is also a natural progression. Opocensky is ready to build his own brand. "At the Mandarin, I could not grow anymore," he says. "Or I could have grown in different ways in which I didn't want to grow." So when Beef & Liberty came with an offer to let him establish at last his own brand and turn a concept of his own into reality, he jumped at the chance. "I can express myself even more so than I did before," he says.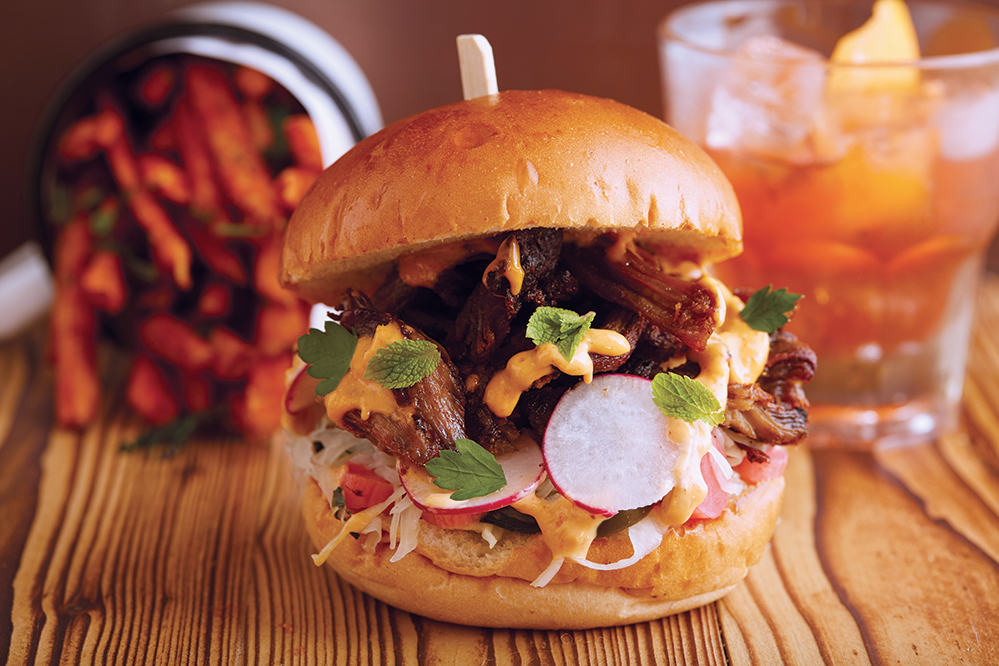 Opocensky turned his back on the microwave at the age of 10, and instead learned from his mother the proper way to cook mashed potatoes and sausages. He was apprenticed at the Gasthof zum Hemberg in northern Germany, trained further by Anton Mosimann, and has cooked for heads of state and government at Buckingham Palace, 10 Downing Street and the White House. He dropped everything to work with Ferran Adrià for a year at El Bulli and then ran 10 outstanding bars and restaurants at the Mandarin Oriental, Hong Kong for almost a decade, bringing signature dishes such as foie gras that looked like a field of mushrooms, a cheesecake dessert called Ham & Cheese and a salad disguised as a flower pot filled with soil.
Expect nothing quite as outlandish from Opocensky while he is working for Beef & Liberty. He may express himself creatively, yes, but he will do it in different ways. He means to touch more people with his culinary vision.
His playfulness will persist, but perhaps be more restrained. Beef & Liberty's new menu lists a much simpler flower pot, containing vegetable crudités and a rich garlic aioli topped with smoked paprika.
"This is not a place where you spend two and a half hours," Opocensky says of Beef & Liberty restaurants. "This is a place where you've got delicious food, and that's about it, really. I don't think I'll bring so much playfulness into it." He has introduced limited-edition burgers to the menu, the current star being The Lambo, a slow-roasted lamb shoulder burger with mint, pickled chillies and spicy mayonnaise. There's also a deconstructed Oreo cookie for dessert that's good enough to sway even the most dedicated Beef & Liberty cookie skillet fan.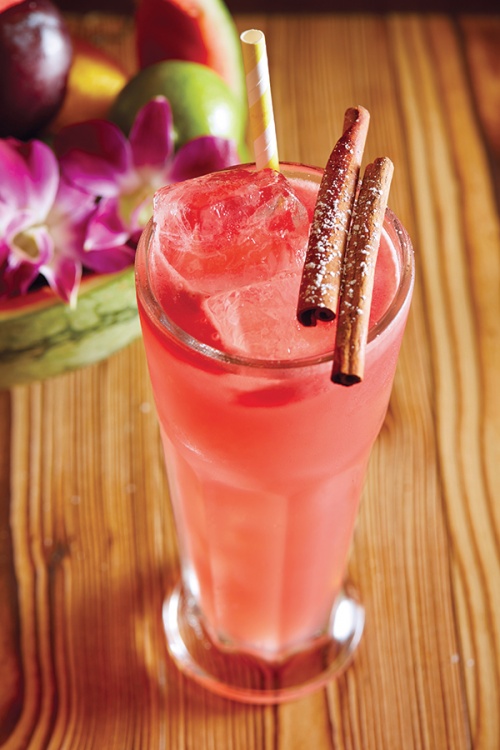 The aspect of his new business partners that excites Opocensky most is their effort to make the way it feeds people sustainable. "It's one of the strongest points why I actually joined them, because they also believe in sustainability at Beef & Liberty," he says.
The restaurants serve only the meat from grass-fed cattle, which are raised more sustainably than grain-fed livestock. Opocensky is also trying to obtain Beef & Liberty's food from farms nearer at hand and he hopes to bring the proportion of the ingredients that are organically grown up to 80 per cent.
That aim may be at odds with the concept of a burger joint, but Opocensky hopes to make 40 per cent of what's on the Beef & Liberty menu vegetarian food. "It's our responsibility as restaurateurs and chefs to guide our clientele towards that. If we eat meat maybe three or four times a week, and the other days eat plant-based, that would help our future so much more," he says. "And that's why we have to make plant-based food much more delicious and attractive, where it's not a hardship to eat a green salad or a vegetarian burger. That's the whole idea."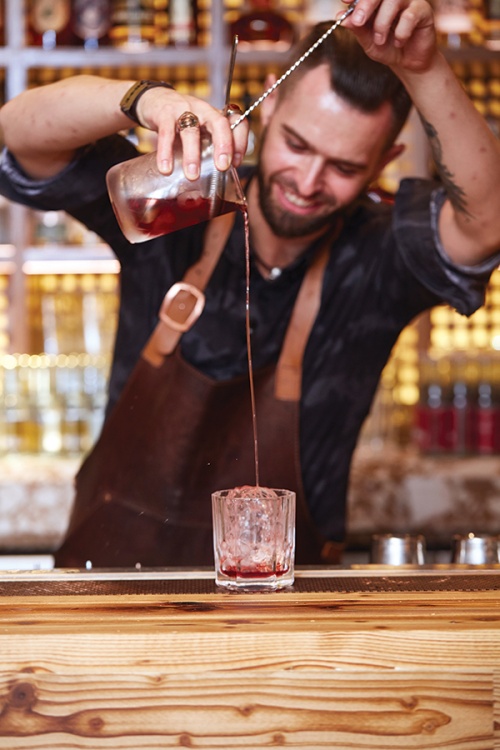 Beef & Liberty restaurants already serve a veggie burger, made with ingredients to be found around the Mediterranean: beetroot, brown rice, kidney beans, cumin and goat's milk cheese. Opocensky hopes to put others on the menu. "I've got another four burgers on the side. I'm just waiting to see how they will turn out," he says.
By leaving the Mandarin Oriental, Hong Kong, Opocensky has abandoned the pursuit of a second Michelin star for the Mandarin Grill + Bar. The establishment retains its single star in the latest Michelin Guide to Hong Kong and Macau. Giving up the chase was hard, the chef says, but he adds: "At the end of the day, I'm still a Michelin-starred chef and I'm very proud of what the team has achieved."
Still, Opocensky may reach for the stars once again when he opens his own restaurant next year. "Of course, I'll always chase after Michelin stars one way or the other," he says. "For me, it's still the holy grail of cooking. People have got different views of it, but I think it's a very respected guide and I highly respect the people who are in it and the people who are judging it."
For now, Opocensky has his hands full with the Beef & Liberty group and its new seafood restaurant. The new establishment will be casual and unfussy, a world away from the types of places to eat and drink you typically find in a hotel. Opocensky is relishing the change.