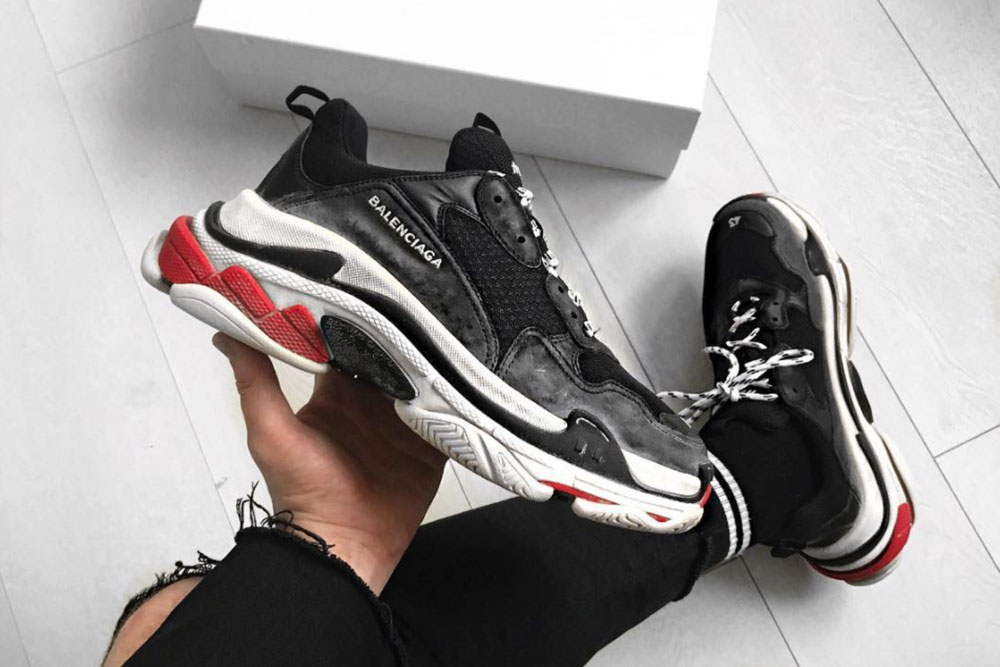 Balenciaga has been producing some streetstyle-favorite sneakers, like the Speed and of course, the now-iconic Triple S. Both shoes made our must-have list for 2018, but news recently surfaced that the Triple S is now made in China.
Recently, a Redditor on /r/streetwear revealed that his new pair of Triple S sneakers bore a "Made in China" tag, while it's well-known that the sneaker has always been made in Italy. This prompted him to reach out to Balenciaga's customer service, who informed him that the brand has moved manufacturing of the shoe to China. Reason being, "The Triple S were initially made in Italy but the manufacturer of the shoe was moved to China where they have a savoir-faire and capacities to produce a lighter shoe."
Despite moving production to China, the shoe retains its hefty $850 USD price tag. Balenciaga hasn't officially announced the change in manufacturing country, but Redditors are sounding out over whether or not this makes a difference. Of course, many are questioning whether the quality of the shoe has changed, in addition to the ethical implications. One Redditor commented, "Just because its made in China doesn't mean the quality is bad, just like made in Italy doesn't make the quality good." Another laments, "...buying these products at those price points you'd like to assume they're ethically produced. At least that's one of the main reasons I can justify paying designer prices." What do you think?