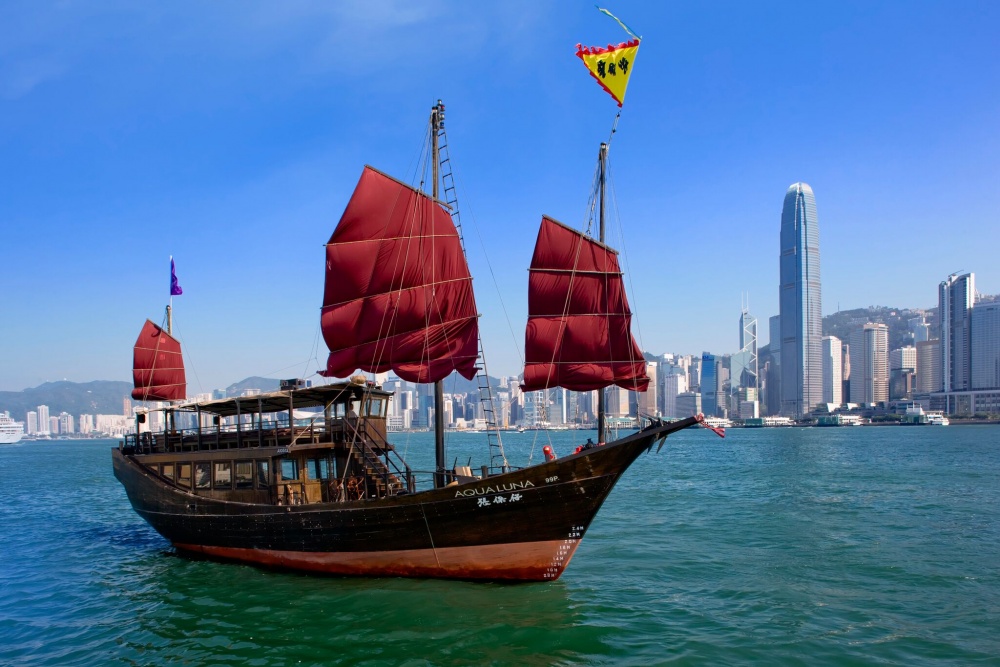 ​The iconic Aqua Luna I, with her wooden frame and vivid red sails, is emblematic of Hong Kong and its famous piers. For the past two years, Aqua Restaurant Group has been meticulously developing a successor for her, and their efforts have finally come to fruition. The Aqua Luna II went for her inaugural voyage around Victoria Harbour earlier this week.
The Aqua Luna II, which features auspicious, Ming Dynasty-inspired white and blue dragons on its sails, will likely be the last Chinese junk boat ever made. Created with traditional techniques, the construction was overseen by 86-year-old Sifu Au, who has spent a lifetime mastering the art of ship building. Chinese junk boats are made entirely of wood and bamboo, with each piece fitted together so perfectly metal nails are never needed.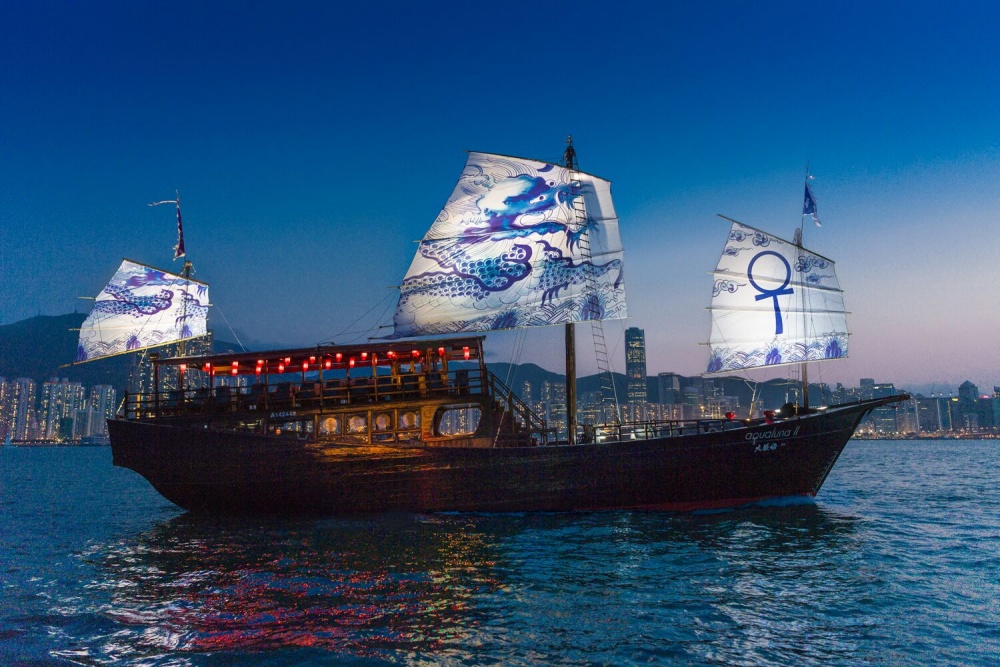 The two boats of the Aqua Luna fleet are an homage to, and a time capsule of, Hong Kong's past. According to Aqua Restaurant Group founder, David Yao, "We wanted to do something to give back to Hong Kong, which has been such a good home for our Aqua Restaurant Group. The Victoria Harbour was once filled with glorious red sail Chinese junk boats, however over the years they have disappeared one by one. What better way to raise the spirits of the city than to recreate such a visually stunning and a quintessentially 'Hong Kong' icon."
Complimentary rides will take place on May 13 and 14 for all Hong Kong ID holders from 12pm to 5.30pm. Until May 31, all the restaurants in Aqua Restaurant Group will be randomly serving dishes and cocktails in Ming Dynasty plates and cups - those lucky enough to receive these dishes will get complimentary tickets for the Aqua Luna II.
For everyone else, you can enjoy a 45-minute evening harbour cruise, a daytime hop-on/hop-off discovery you, a day cruise to the outlying islands or a Dim Sum Cruise with dishes by Dim Sum Library- but be sure to book ahead.
Call 2116 8821 or visit aqualuna.com.hk for reservations.