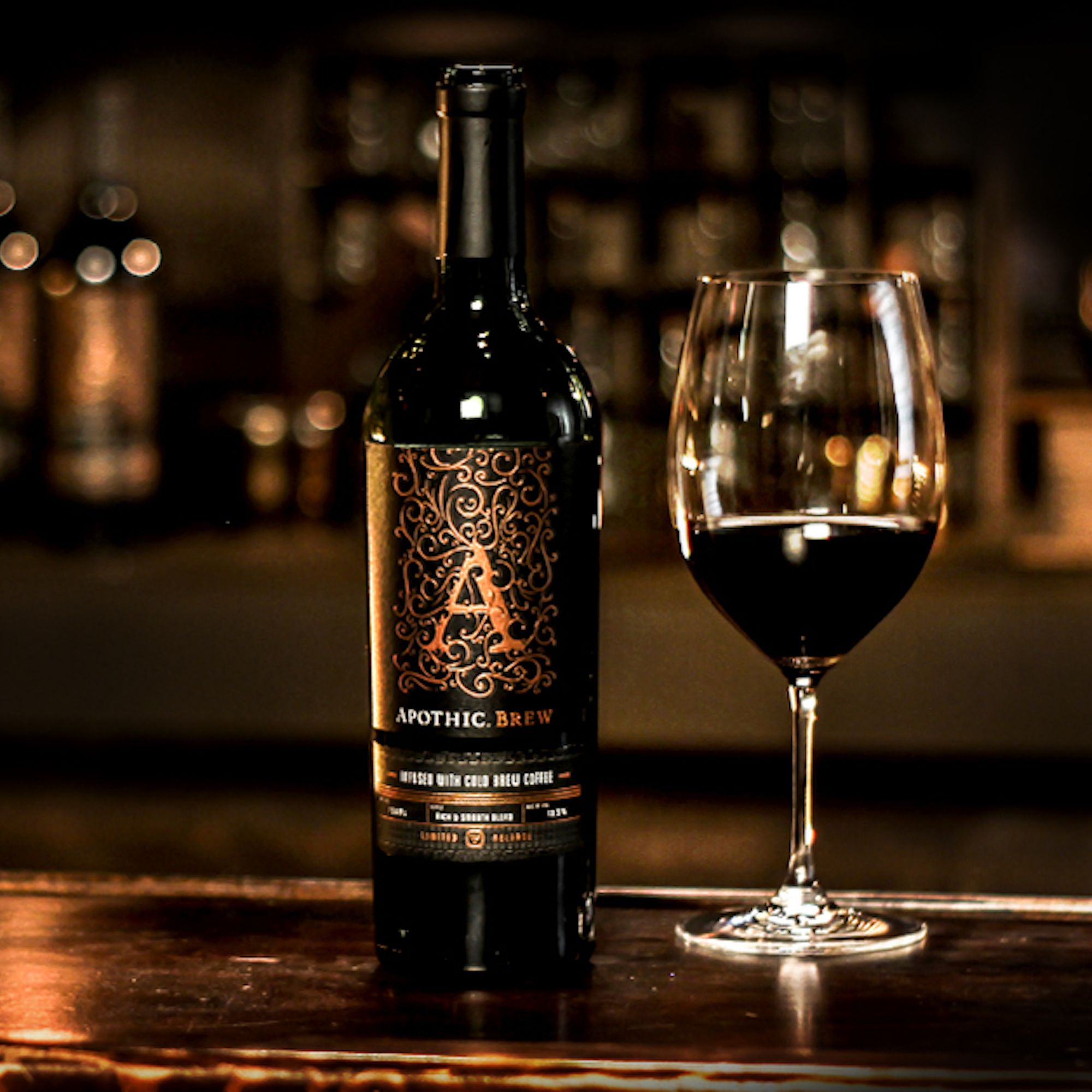 Coffee gets you through your day – and wine? Well wine, gets you through the rest of the week. Now you can enjoy both of the same time thanks to Apothic Wines. Known for the limited release wines and innovative blends, Apothic Wines are upping the ante with a small-batch limited release of Apothic Brew red wine infused with coffee set to hit stores on April 1st (but only in the United States, unfortunately). A standard pour repeatedly has less caffeine than a decaf so you don't have to worry about getting the jitters all night.
"Apothic is no stranger to creating interesting new blends – from the launch of the distinctive category leader Apothic Red to our smooth Apothic Crush and our most recent hit, Apothic Inferno, a red blend aged in whiskey barrels," said Christine Jagher, Apothic's Director of Marketing. "We've always sought to break the mold to bring our fans products we know they will love. Apothic Brew is a game changer that offers the best of both worlds – cold brew and wine – and I can't wait for people to try it."
This unique blend brings together the fruity and full-bodied notes of red wine with the chocolatey essence of mocha.
In other news, Starbucks will also be releasing a springtime Gin Barrel-Aged Cold Brew at the Starbucks Reserve Roastery in Seattle – instead of fruity notes, this cold brew will have botanic and citrus notes coming from the gin barrels. The cold brew coffee is shaken with ice and is finished off with lime bitters, tonic and lime – just like an unalcoholic version of the G&T. Who knows what is next!