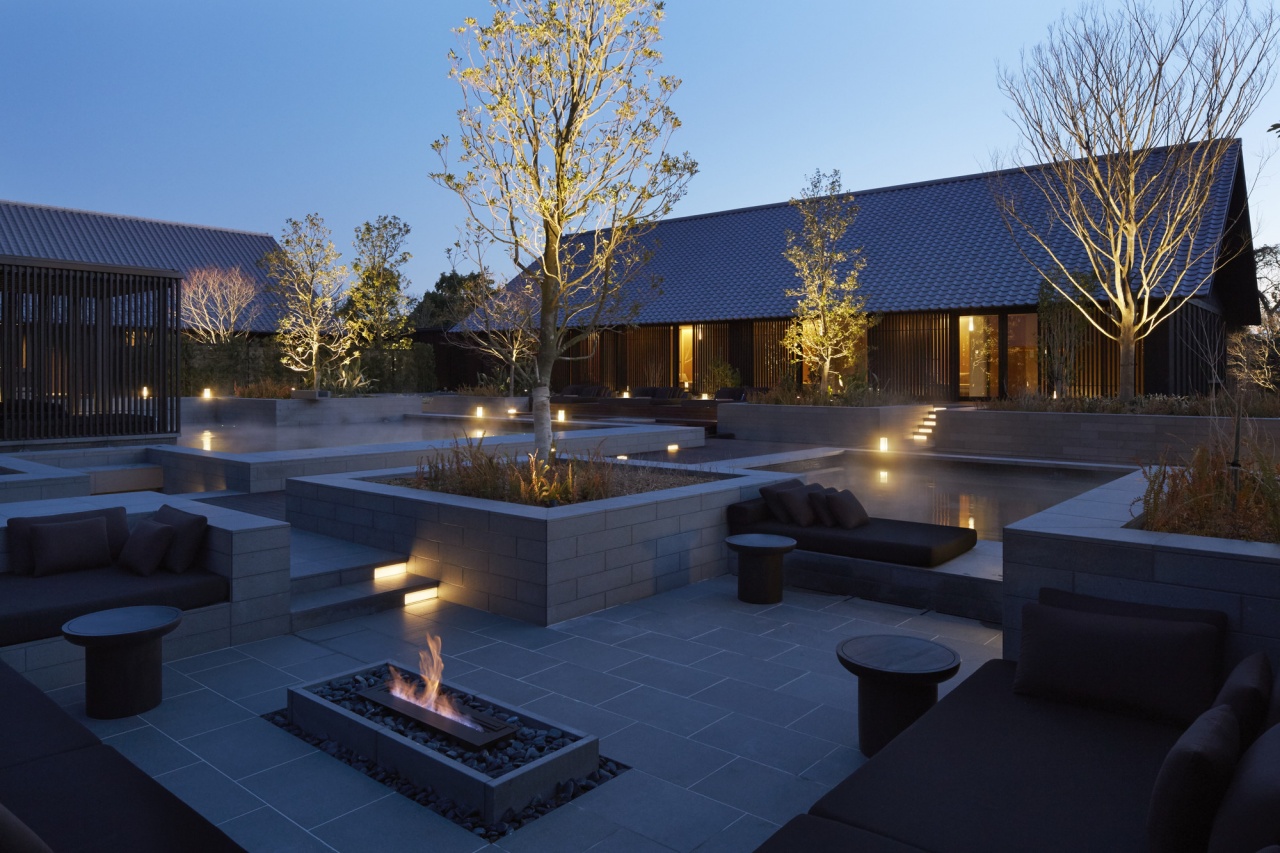 ​The Aman Group of luxury hotels across the globe will add another location to its portfolio as it launches Amanemu, their first hot-spring resort, this March. Located on the shores of Ago Bay, Japan in Ise Shima National Park, Amanemu adopts a classic Japanese ryokan aesthetic with each of the 24 suites and four two-bedroom villas featuring their own onsen.
The resort embraces two distinct aspects of its host country: 'omotenashi', the Japanese spirit of welcoming, and the tradition of the 'okami' or the traditional female manager central to ryokan hospitality. Both these tenets at Amanemu pay homage to the carefully honed art of Japanese hospitality that devotes close attention to detail and commits to anticipating the needs of guests.
Amanemu is designed by Kerry Hill Architects, the same team responsible for the Aman Tokyo. Much of the resort is accented with intricate Kumiko wooden latticework, while uniquely designed obis designed by Kimono and Obi artisan Genbei Yamaguchi adorn the walls of the villas and spa. Surrounded by Ise Shima National Park, the resort serves as a rural complement to the Aman Tokyo. It is close to many of Shinto' sacred sites, including the Ise Grand Shrine (Jingū) and the Kumano Kodo pilgrimage routes. Guests will also have access to the Nemu Golf Club, an 18-hole championship gold course overlooking Ago Bay.
Amanemu lies approximately 300km southwest of Tokyo and is easily accessible via Japan's high speed rail network. Nagoya is a scenic two-hour train journey or 25-minute helicopter ride from the resort.
Amanemu, 2165 Hazako Hamajima-Cho, Shima-shi, Mie 517-0403, Japan. 0120-951-125. www.amanemu.com