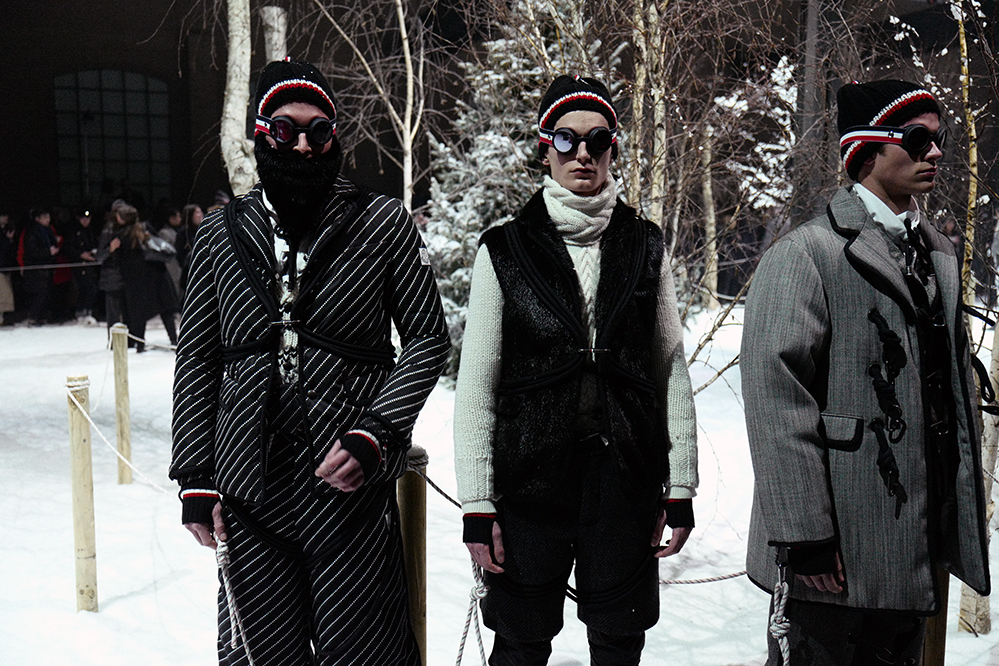 Here are six talking points from the Moncler Gamme Bleu Autumn/Winter 2017 show in Milan.
1. ​For Thom Browne's Moncler Gamme Bleu Autumn/Winter 2017 collection, a winter scene is brought to life with influence from mountaineering and hiking.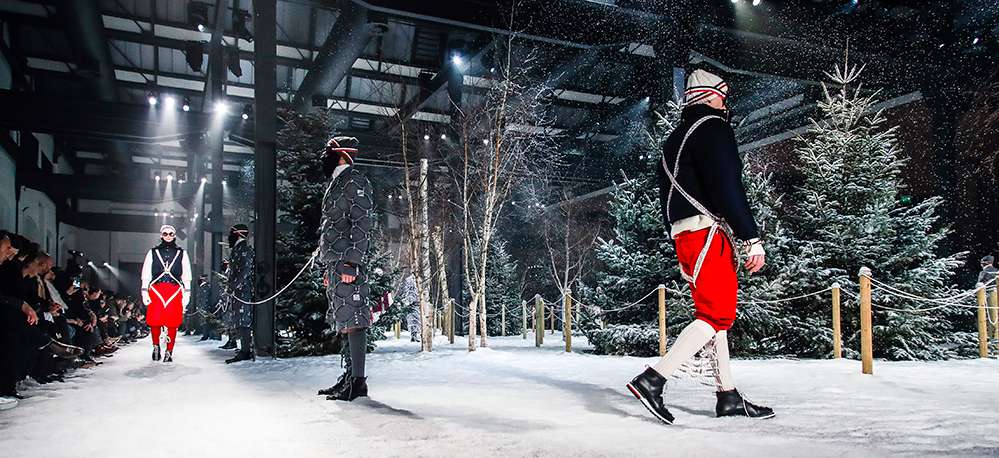 2. Elements from mountaineering such as ropes and carabineers are used as details for the clothing (we suspect there is a certain element of Japanese bondage also involved).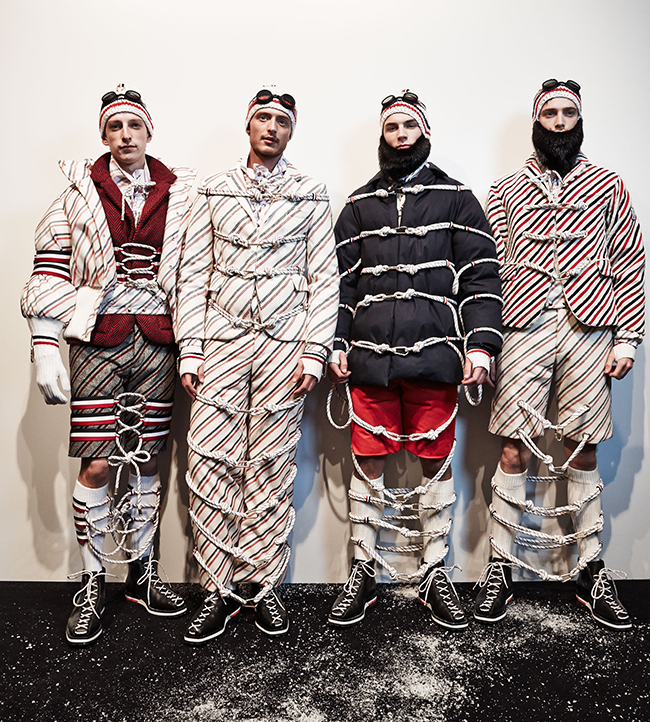 3. A multitude of various volumes and proportions were explored, exaggerating the act of bundling up when hiking in snowbound environments.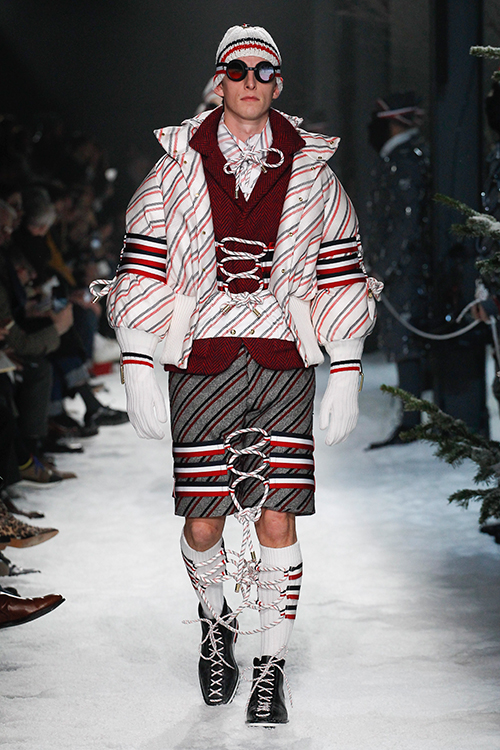 4. Thom Browne's classics were all there, from sport coats, to cardigans, to shorts. His signature of disproportionate tailoring has penetrated deep within Moncler Gamme Bleu's design aesthetics.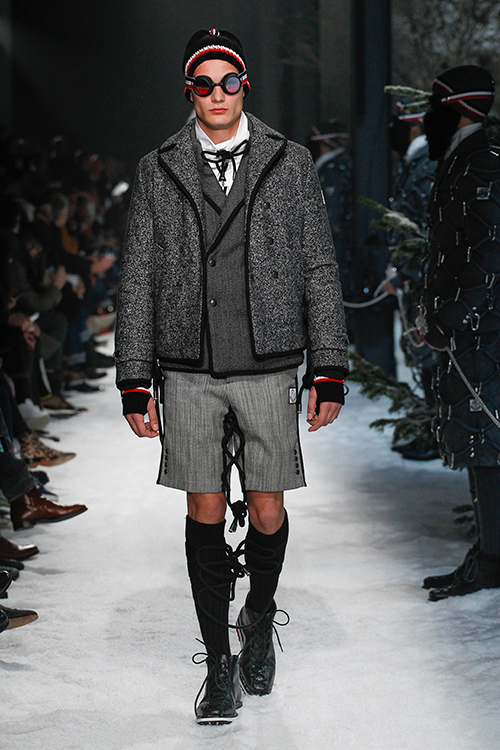 5. The 'Mountain-man' beards on the models were made from beaver fur.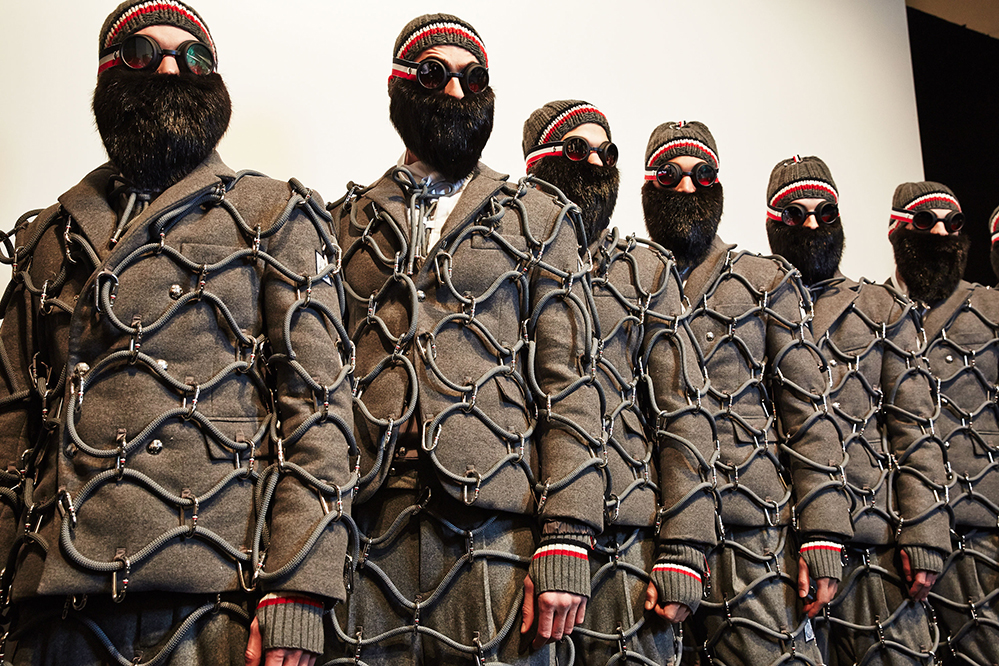 6. The fabrics used for the clothing are so functional, it didn't stop there - backpacks were created out of it.