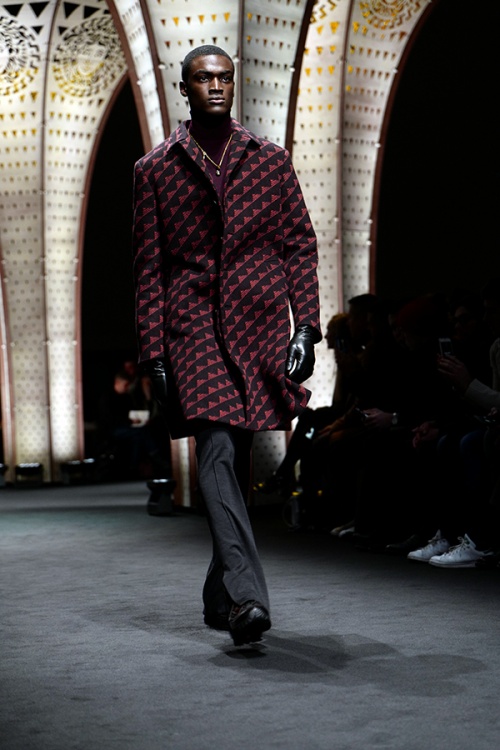 Here are six talking points from the Versace show in Milan this week.
1. Brotherhood, pride in identity, and the power of unity were the pivotal themes of Versace's Autumn/Winter 2017 menswear collection.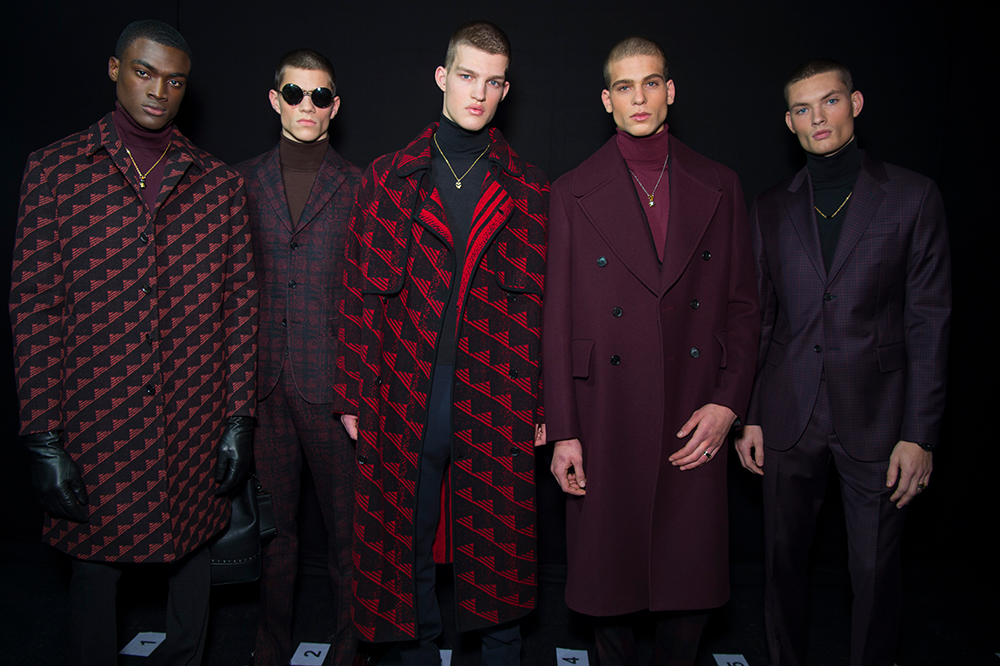 2. Outerwear, slouchy or sharply tailored, were cinched with a belt around the waist to accentuate the silhouette.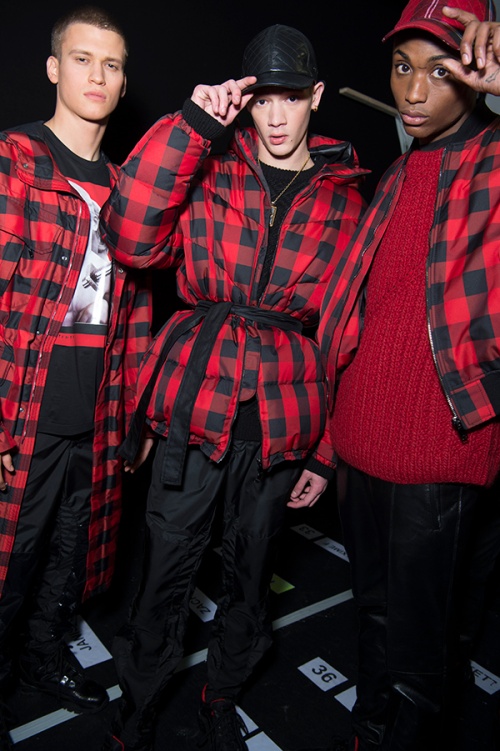 3. Prints and patterns are reminiscent of primitive mark-making, as if it were a hand-painted pattern of an ancient tribe.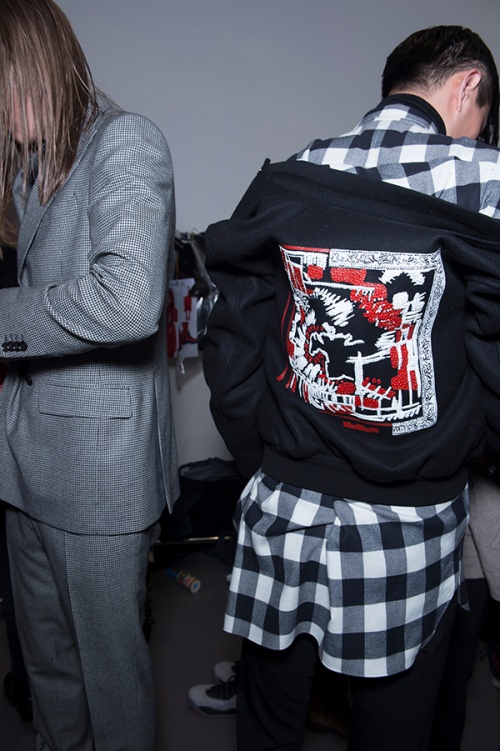 4. Photographic prints of classical sculptures of men are spliced with modern images of hardware, a testament of male beauty and strength.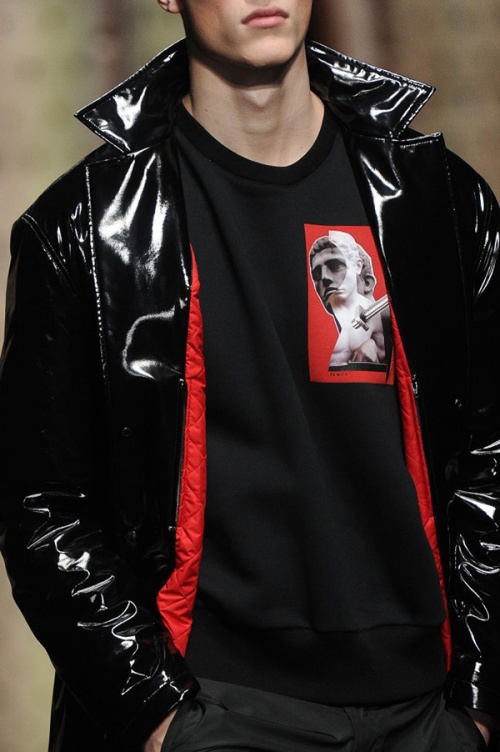 5. Positive words are subtly embroidered on the chests of tops (so subtle you'd easily look over them) as well as hidden messages sewn inside coats to empower the wearer.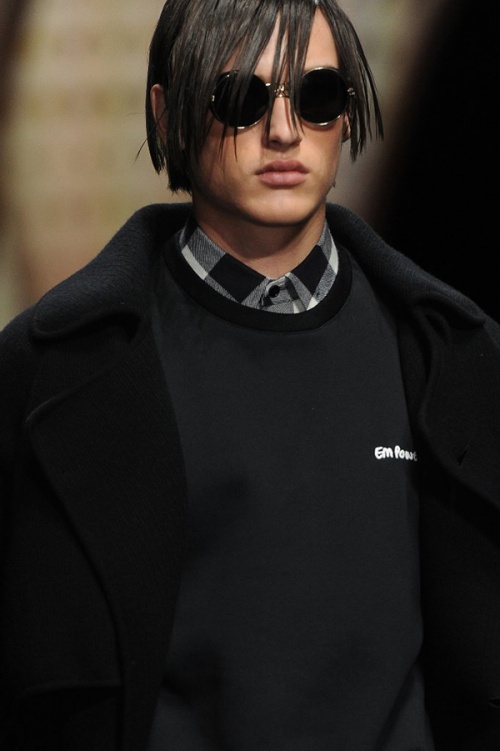 6. Footwear has been hybridised, mixing elements from traditional Italian shoe-making along with hiking and technical soles.