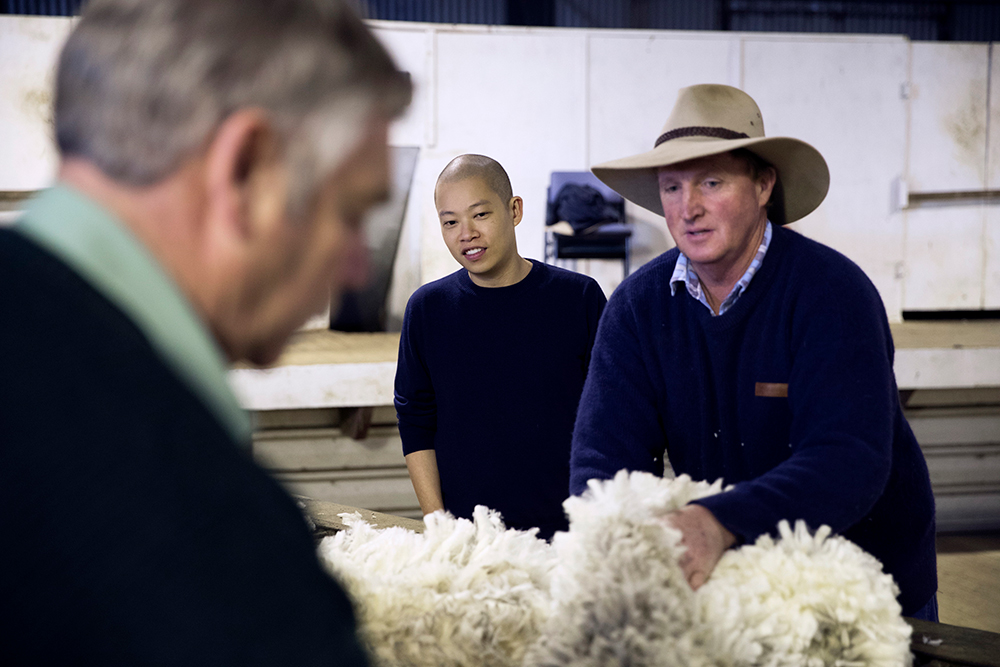 Jason Wu is a leading, New York-based fashion designer who has come to be renowned internationally for his multicultural take on classic American sportswear. He started off as a doll clothing designer, and has gone on to dress the likes of Michelle Obama, Reese Witherspoon, Diane Kruger and Julianne Moore.

Here Wu takes a moment to chat with #legend about his new collection designed in collaboration with The Woolmark Company, up and coming designers and his latest obsession.
1. Working with Merino wool for your spring/summer 2017 collection marks your direction towards a more trans-seasonal collection. Is this the direction all fashion brands are heading?
Merino wool has always played an integral role in my designs. It most definitely pushed the bar in terms of conventional use. Partnering with The Woolmark Company really allowed me to further explore and develop wool for summer.
2. Do you think you've redefined the use of wool in your designs?
I think wool has always been very important in my work; it's a staple. I would say that it's important to use wool in innovative ways. I think a lot of us think of wool for a autumn/winter collection, but lightweight, featherweight wools are becoming very important with global climate changes and I'm very excited to explore this further. What my spring/summer 2017 collection does is push the boundaries with conventional seasons, creating year-round luxurious pieces, which I could achieve by working with wool.
3. What's in for 2017? What are some of the biggest changes in fashion for 2017?
The Internet has taken over, it's important to be digitally engaged and be very active about showing what happens behind the scenes. The curtains have to come down.
4. What are major trends we should be looking at?
Although trends and fads are always changing in the fashion industry and I am less interested in being "cool" and more interested in creating things that can be timeless. I do think there is an ongoing trend for transeasonality and versatility that is becoming increasingly important with a flux in global climate patterns. There is now a blur in seasonality in fashion.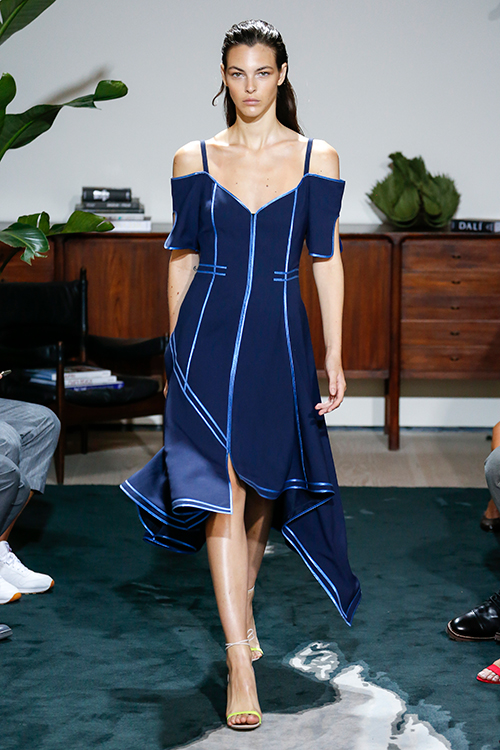 5. What's your definition of luxury?
In my opinion, luxury is something special that not everyone can get, and it is not all about the price. I think luxury is also an experience. It has to be an experience, and it has to be emotional. It has to trigger something within that inspires someone to want to wear that design. When you see something that you can't find anywhere else, you are going to want to pick it up. That is the thought process behind every collection.
6. What is currently one thing you're obsessed with?
Gummies!
7. You started with making clothes for dolls. Do dolls still inspire your work and your daily life?
Dolls were a catalyst for my early learning of fashion and an important foundation. I've always been a detail-oriented person, so working in miniature helps me focus on the little things that ultimately make the final result special. I've used that same philosophy for my clothes, where every button and trim has been carefully considered.
8. As a judge to the Woolmark Prize, you see a lot of young talent. Who do you think is an up-and-coming designer we should look out for?
One designer in particular to look out for is Dion Lee. She has a cool and timeless approach to design where structured lines are interpreted as soft and delicate. I think excitement will continue to shape around Dion Lee's future collections.
9. Rei Kawakubo has an upcoming exhibition at the Met. How do you assess her contribution to fashion?
Rei Kawakubo is revolutionary in every way. From year to year her avant-garde designs have challenged conventional notions of beauty and fashion. I am looking forward to previewing her upcoming exhibition at this year's Met Gala.
10. As part of the fashion community, what do you think is the biggest challenge in the fashion industry recently?
There are so many moving parts now in fashion with e-commerce and social media. The digital age and immediacy of everything right now has changed the way we look at and buy fashion. The next steps you take have to be more carefully thought out but quicker than they have ever before.