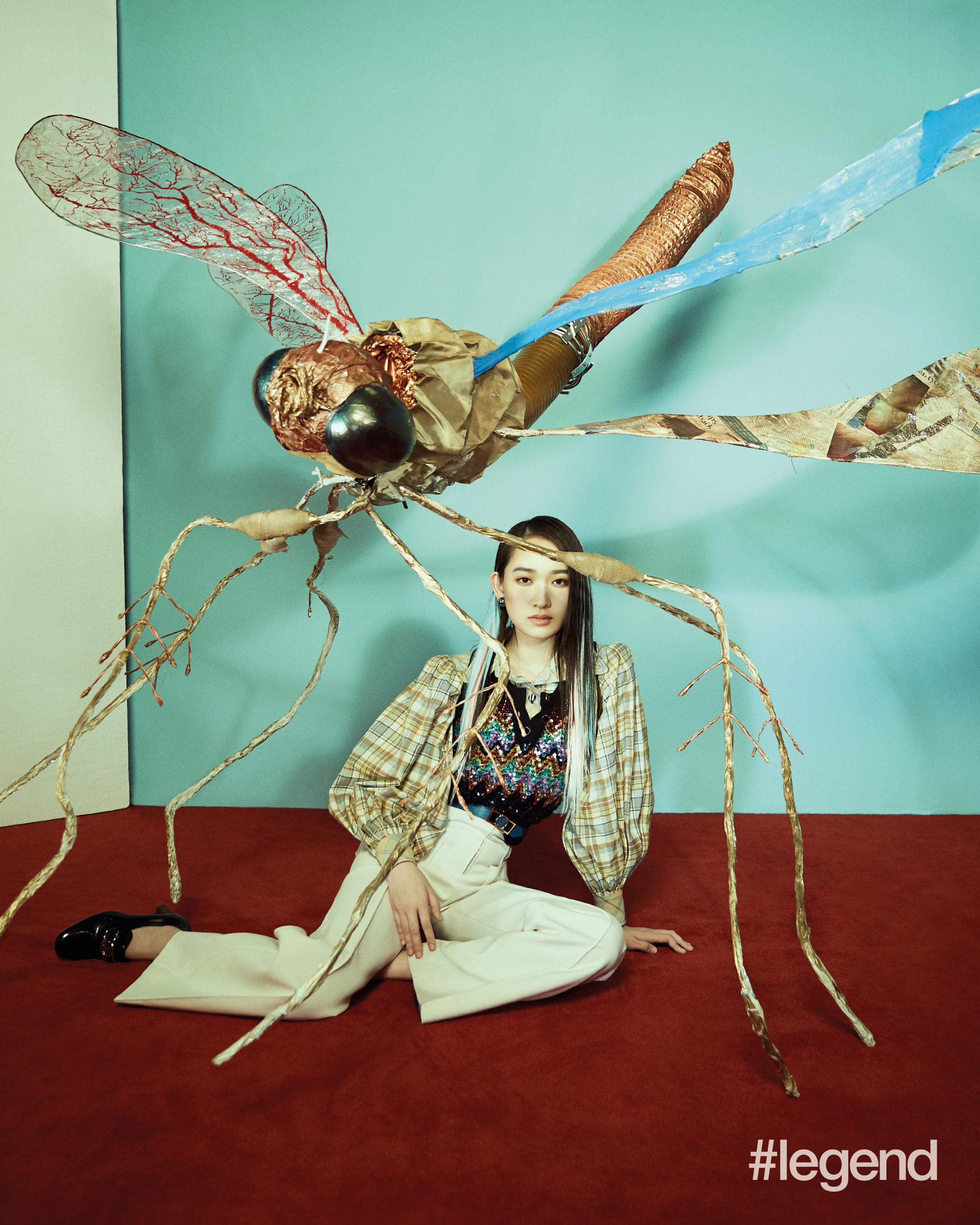 Humble, bright and grounded are a few excellent words to describe Ashley Lam. It's hard to believe the actress, songwriter and architect-to-be is only stepping into the first year of her 20s, since this rising star has already graced the covers of multiple magazines and has become the face of several fashion campaigns. Given the fact that both of her parents worked in the entertainment industry, it's perhaps not surprising that Lam started to develop an interest in singing, acting and designing from a young age. On a Sunday afternoon, she appears at the studio with a book in hand. An avid reader, she chats with JERRIE LO about her favourite novels, her views on feminism as a newcomer in the entertainment industry and her vision for the future.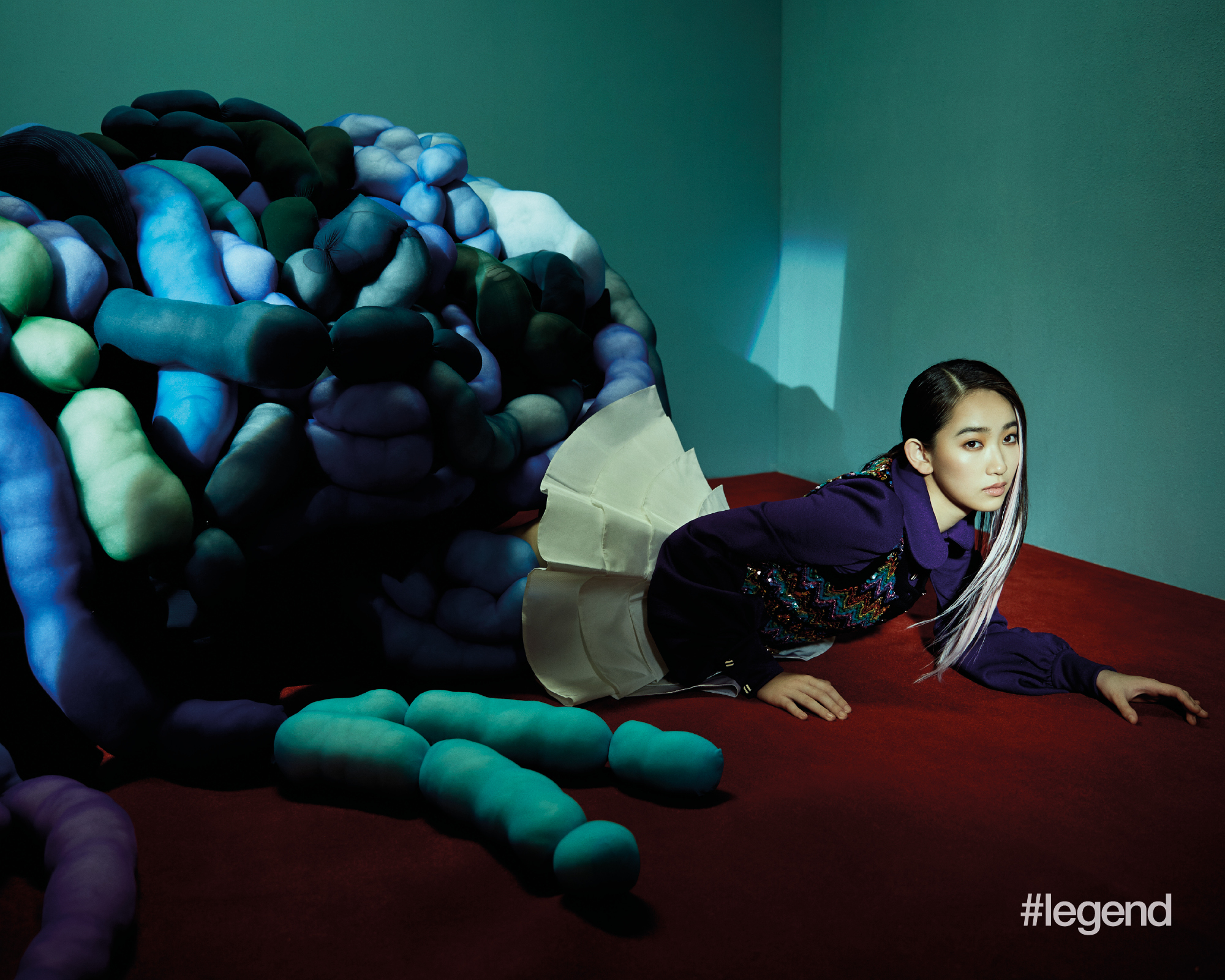 Happy belated birthday! You just turned 20 in March. Anything new you want to try or any bad habits to get rid of this year?
Trying new things is always in my book. I do have a lot of bad habits that I want to get rid of, though. For example, I sleep really late. Not seeing the sun tends to make me grumpy and depressed, so I'm trying to change that. I'm quite an anxious person, too. I've had this bad habit of biting my nails since a young age. Twenty is a beautiful round number and I feel like it's a good time to stop biting my nails.
Though you're still fairly young, you've been to Fashion Week several times now. How does it feel to be in the spotlight?
It's exhilarating and really fun. In this industry, you get a lot of positive attention when you're doing something right. In the context of Fashion Week, it means your stylist is doing something right. I'm sort of an introvert, so it does get scary sometimes. I sweat a lot. I handle situations like a normal person.
You have so many talents including acting, singing, designing and more. If you were to stick to one, what would it be?
Singing! I can imagine myself not designing or acting for a day – in fact, days like this do occur from time to time. But I don't think I could live with not singing for a day. The first thing I do every day is humming, singing or something music-related.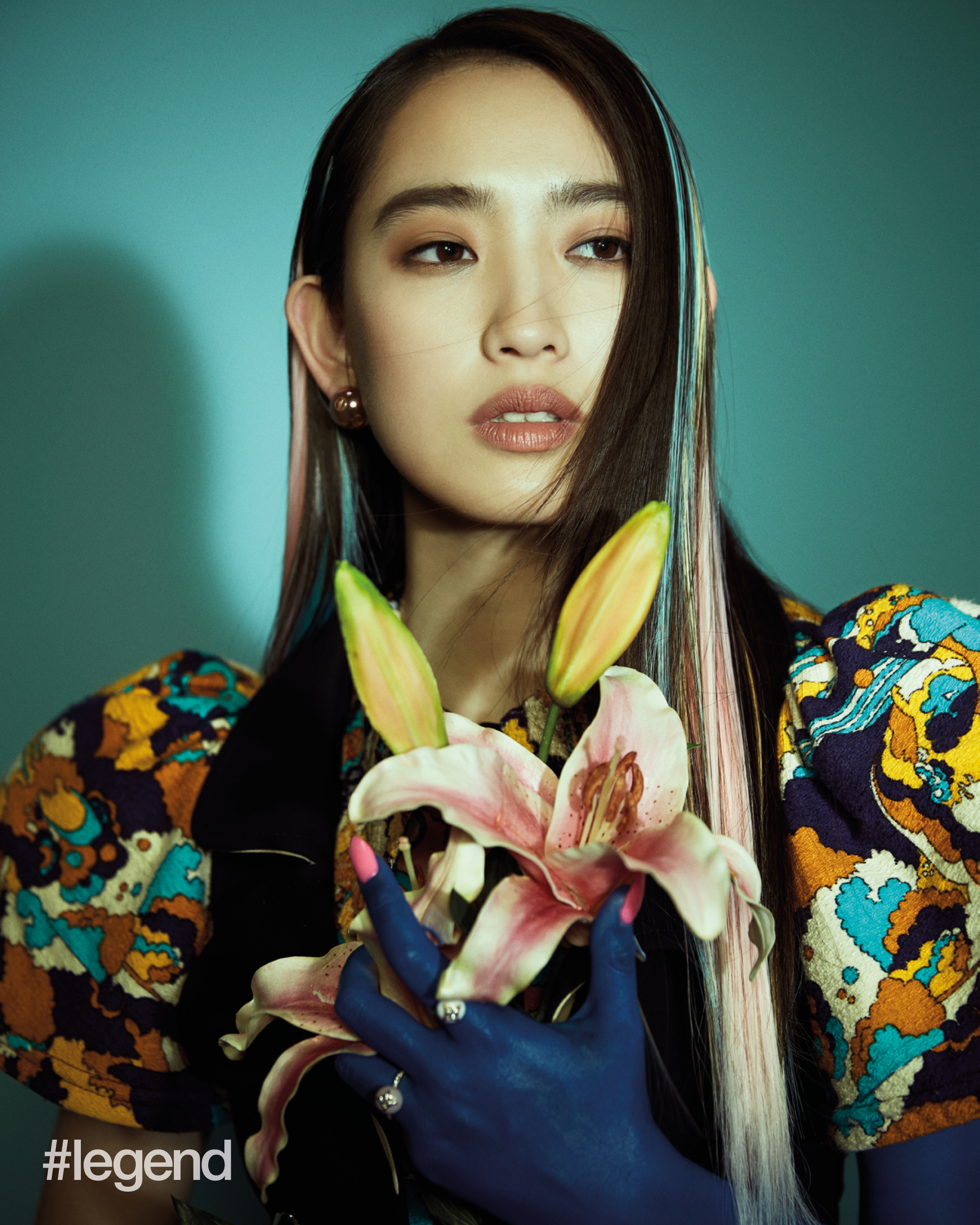 Who are your female role models?
My mother [Mimi Kung] would definitely be one of my female role models; I know I've said this a million times. I guess another one is Professor Nasrine Seraji from my university. She's an architect. I really like her because she's unapologetic, funny and rebellious in a nice way. I don't think she knows my name or whatever, but I've been to so many of her symposiums. She's definitely a feminist and inspires me constantly.
To you, what are some of the ideal qualities in a strong woman?
Grit and tenacity. Women nowadays are given so many options. In Hong Kong, women are more flexible and get to choose what they want to do. So, I'd say don't give up. Don't choose the easy path just because it's available and socially acceptable. Try your best to achieve your full potential.
When it comes to feminism, is there anything that you want to say to your female audience?
As for me, I'm embarking on this feminist narrative as a newcomer. To younger audiences of my generation, find your narrative. Indeed, I love Emma Watson to death, but not everybody has to be as vocal as her. Sometimes you just have to find the narrative that you're comfortable with. Being a quiet rebel could be a choice. For me, it's more like psychological reflection. You don't always have to compare yourself with other people who are also amazing women. Be comfortable with your own narrative.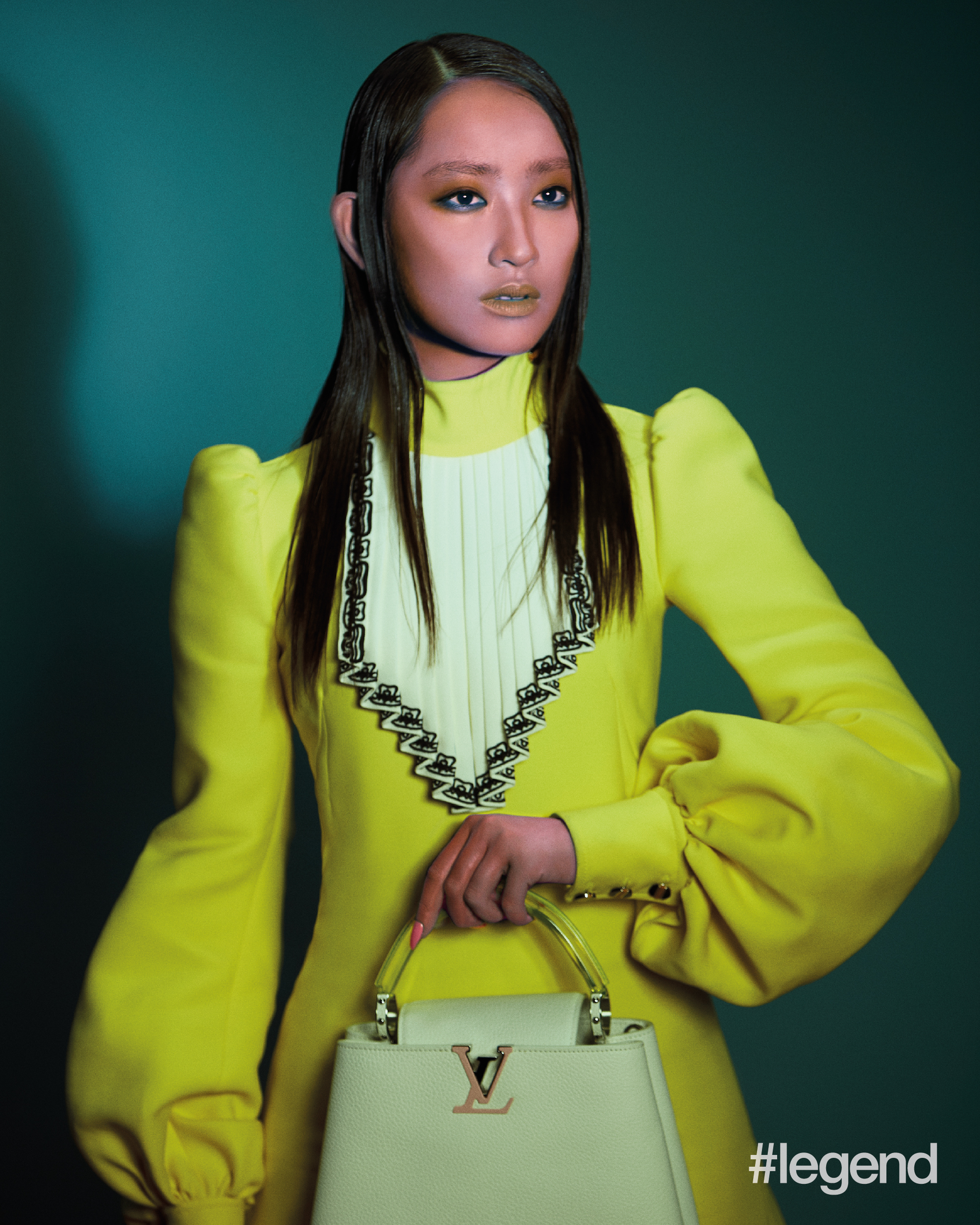 Who are a few female artists or designers that you'd really like to work with?
Norah Jones is on top of my list. I love her! I'm one of those six-year-olds that started singing "Don't Know Why" – it's one of my go-to karaoke songs. She grew up with me. It's a bit weird, because six-year-olds don't really listen to Norah Jones, but Baby Shark's "Do-Do-Do" now. I also really like Natalie Portman. For Chinese directors, Sylvia Chang is a good one. She's so amazing to write her own films and star in them. She's so deep and I love her work.
Creativity or knowledge?
Being an artist means you're constantly negotiating between creativity and knowledge. I've always been a creative person. To an extent, I think creativity is a given. But you have to work for knowledge a lot of times. Now I'm starting to realise that, once you gain the knowledge, it could restrict your creativity. The more you know, you then have a framework for yourself, like how people do stuff. I think being an artist is to experience the world in all the different ways but to remain a child at heart, so you can apply your creativity and reimagine the world.
Pick an animal that best describes you.
Penguin! It's a funny story. My manager is basically a second mother to me. She said I reminded her of a penguin because I have this awkward grace that's similar to a penguin – weird and quirky, but graceful. It's a compliment for me. Personally, I like penguins because they don't take themselves too seriously. They just go with the flow. They can also be aggressive, too, from what I've seen in documentaries.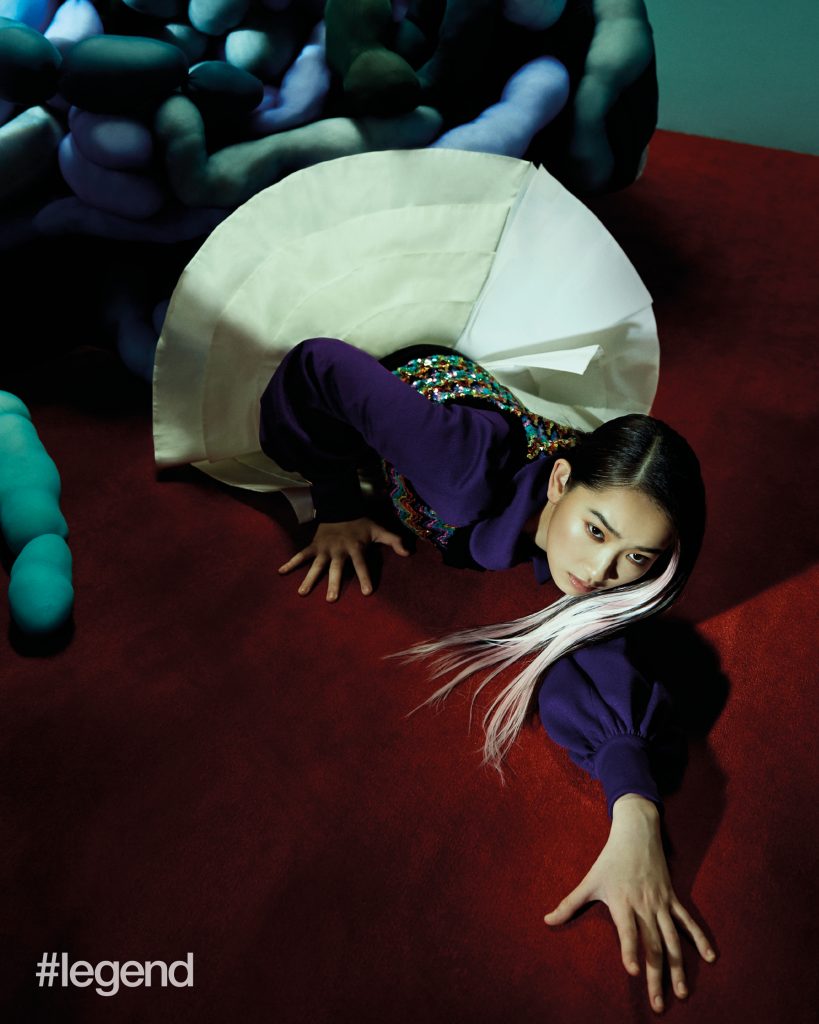 From what you show on social media, you always have a book with you. What books have inspired you the most?
I do have to admit that a lot of times I read books not to be inspired, but just to escape. For books, one is The Fountainhead by Ayn Rand. She was a very controversial figure in her time. I love her philosophy. I love the Randian hero. I love the idea of ethical egoism, which is not to be confused with narcissism. For conventional books, it would be all of Mitch Albom's books and Khaled Hosseini, the author of A Thousand Splendid Suns and The Kite Runner. I love how he brings his own culture to his books, making it attainable and easy to read. Also, Stargirl [by Jerry Spinelli] is a coming-of-age book that all boys and girls should read. It's actually quite deep. [Antoine de Saint-Exupéry's] The Little Prince , too. It could be a bed time story for kids, but as an adult, it's completely different when you read it again. It's my yardstick to measure the growth in my life.
If you were to give advice to a 15-year-old version of yourself, what would you tell her?
I'll quote my favourite book [The Fountainhead] for this: "The root of every despicable action is the absence of self." Do what makes you happy. Don't worry too much about the future, because you can do nothing about it. Be unapologetic.
Most teenagers are trying to figure out what they want to do in the future. Did you know what path you wanted to take? What advice do you have for those who are a bit lost?
I still don't know what I want to do! Honestly, I'm lost. There are a lot of paths, so I'm so lucky. Franz Kafka once said, "I am free – and that is why I am lost." This would be the advice I'd give to people who are as lost as I am. It means we have a lot of potential and freedom. We don't have to set a path for ourselves, which is a positive way to look at the current dilemma. Worry is a waste of emotional reserve.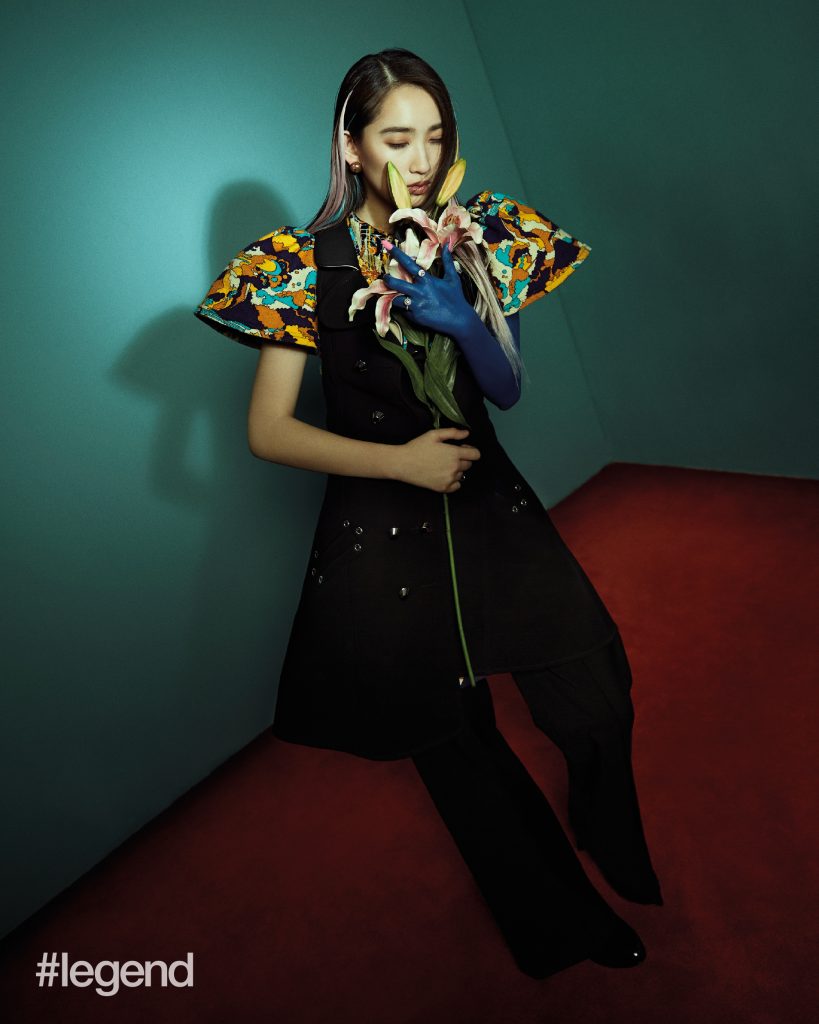 What's your most played song on your Spotify?
"Can't Stop" by the Red Hot Chili Peppers. It's an amazing and funky song. I've just started taking guitar very seriously. The lyrics are simple and straightforward, and cover a wide range of themes. It can also be interpreted in different ways.
Describe your casual look.
A white T-shirt and jeans. I love denim. People say it's going out of style, that it's all about sweatpants and sneakers now, but I think denim is timeless.
If you were in a fairy tale, how would it end?
I'd get my hands on a piece of land. Hopefully, I wouldn't inherit it from my rich dad ; I'd have worked for it. I'd build my own castle and have a library full of books. If I was lucky, I'd probably meet a hot prince – but it's not essential to the narrative of my story.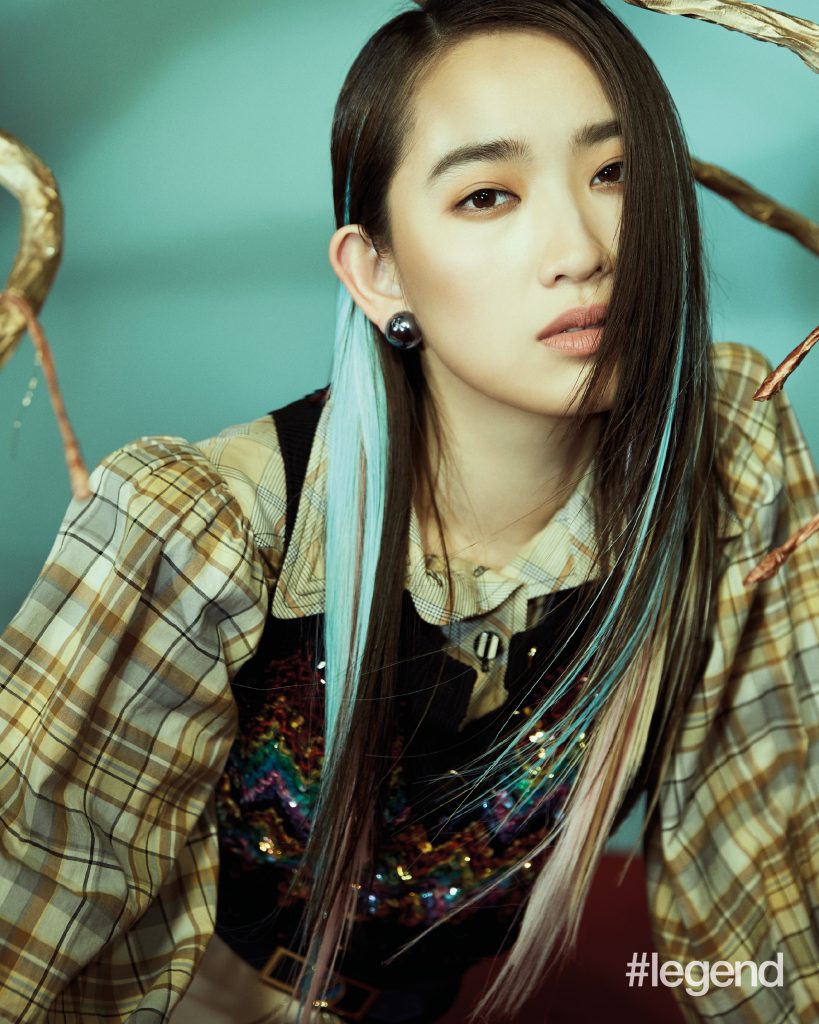 Who's your #legend?
My mother. She's beautiful, a great actress and so hard-working. She didn't come from a rich family or have parents who were actors; it all started from nothing. Comparatively, I'm luckier than others – and a lot of it is because of her. That's why she is my legend. #
Videography / Ivan Chan
Photography / Kaon
Creative Direction & Styling / Anson Lau
Creative Direction & Styling Assistant / Sam Yeung
Hair / Him Ng
Make-Up / Zoey Chin & Owen Ko from Zoey Chin Beauty
Set Designer / Lum Law
Props Designer / Lily Ho
Featured Influencers