The visionary that was Off-White Virgil Abloh, Louis Vuitton artistic director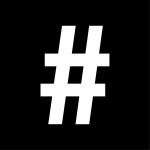 By: Benjamin Fitzgerald
January 17, 2022
From music and architecture to furniture and high fashion, few creators have broken barriers and inspired change like the late Virgil Abloh. Ben Fitzgerald looks back on the life and light of the Off-White founder and artistic director of Louis Vuitton menswear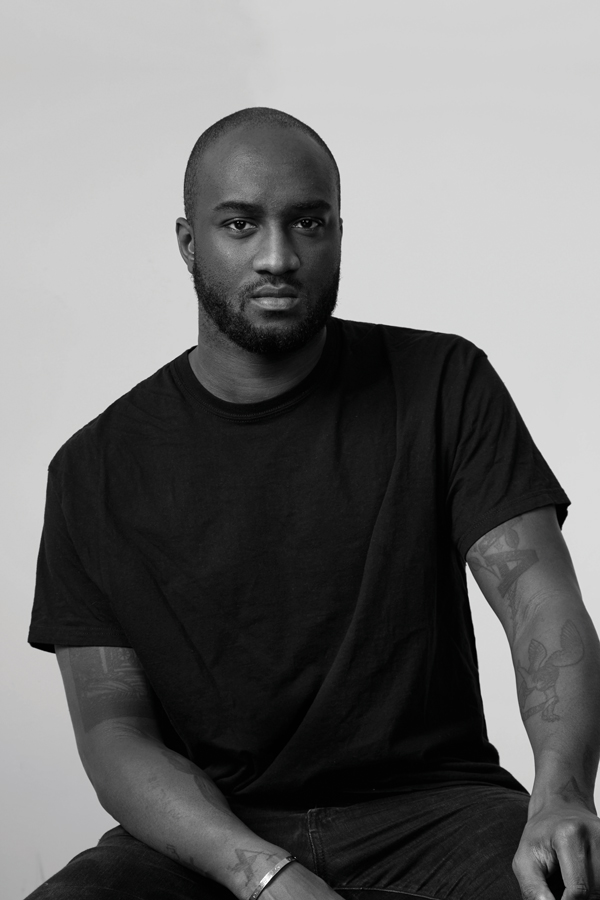 On November 28, sadness blanketed the world with the news that Virgil Abloh had died. The creative multihyphenate, who served as men's artistic director at Louis Vuitton and founded the Milan-based luxury streetwear label Off-White, passed away in his native Chicago following a private battle with cancer. He was 41. Abloh's passing was confirmed via his personal Instagram account, his family revealing the designer had been diagnosed with cancer years earlier. It was a hard fight that only his close circle knew about."
"For over two years, Virgil valiantly battled a rare, aggressive form of cancer, cardiac angiosarcoma. He chose to endure his battle privately since his diagnosis in 2019, undergoing numerous challenging treatments, all while helming several significant institutions that span fashion, art and culture," read the post.
It continued, "Through it all, his work ethic, infinite curiosity and optimism never wavered. Virgil was driven by his dedication to his craft and to his mission to open doors for others and create pathways for greater equality in art and design. He often said, 'Everything I do is for the 17-year-old version of myself,' believing deeply in the power of art to inspire future generations." And inspire, Abloh has done.
Born in Rockford, Illinois, on September 30, 1980, to Ghanaian immigrant parents, Abloh no doubt learned several tricks of the trade from his seamstress mother. However, with a keen eye for design, fashion wasn't the only string in Abloh's bow.
A creative polyglot, Abloh went on to intersect several industries throughout his career: art, architecture, music, furniture, fashion, footwear and even automobiles. To commemorate the design icon, we take a closer look at the extensive portfolio of Virgil Abloh, whose life not only pioneered boundary-breaking design, but also positively touched those he worked with along the way.
Virgil Abloh x Music
Music was one of Abloh's first loves. Having kick-started his career in 1998, he went on to become an established DJ on the global scene, playing at venues and festivals including Tomorrowland, Hï Ibiza, Fabric and Circoloco, as well as opening sets for Travis Scott during the New York leg of his Birds Eye View tour. Being a DJ and music were grounding forces for the designer, according to an interview he did with The Guardian. "DJing is my only peace of mind. When the phone is off, I play my favourite songs really loud for myself and I'm not talking to anyone, I'm not managing anything; it's just like a time when I can listen to music… I'll be DJing after I'm done designing or doing anything else."
Abloh released his own single, "ORVNGE", in 2018 in collaboration with Boys Noize, before teaming up with digital entertainment company Pioneer in 2019. With Pioneer, he designed two digital decks with a nostalgia-inspired transparent casing, which were displayed at the Museum of Contemporary Art Chicago. Abloh collaborated with Pioneer again in 2021, releasing a limited-edition controller.
Virgil Abloh x Architecture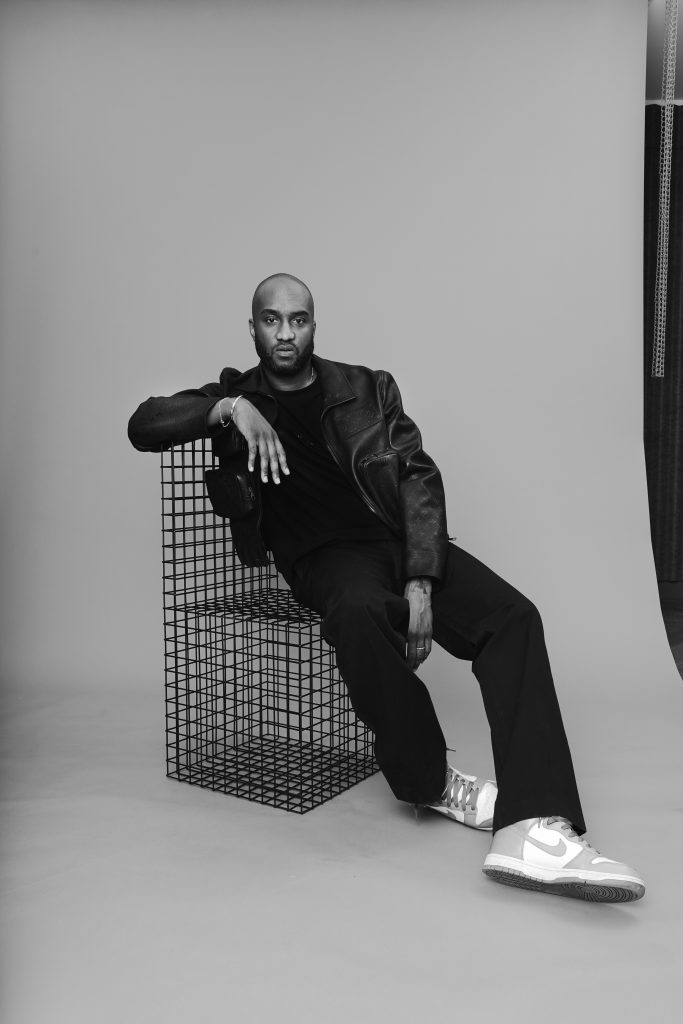 In 2002, Abloh completed his undergraduate degree in civil engineering at the University of Wisconsin–Madison, followed up by a master's degree in architecture from the Illinois Institute of Technology in 2006. "Young architects can change the world by not building buildings," Abloh was quoted as saying in a two-hour lecture given to architecture students at Columbia University back in 2017. While Abloh never pursued a career in architecture, his studies were foundational in understanding the principles of design, leading to his legacy that lives on today.
Virgil Abloh x Art Director
Abloh is said to have met Kanye West in 2002, and a deep personal and professional friendship was soon formed. After attending Paris Fashion Week together in 2009 – where the pair were spotted seated at major fashion shows and in the French capital's streets post-show – West officially appointed Abloh to the role of creative director at Donda, the musician's creative agency, in 2010. There, Abloh art directed the album Watch the Throne by Jay-Z and West, an achievement that earned him a Grammy nomination in 2011.
Virgil Abloh x Fashion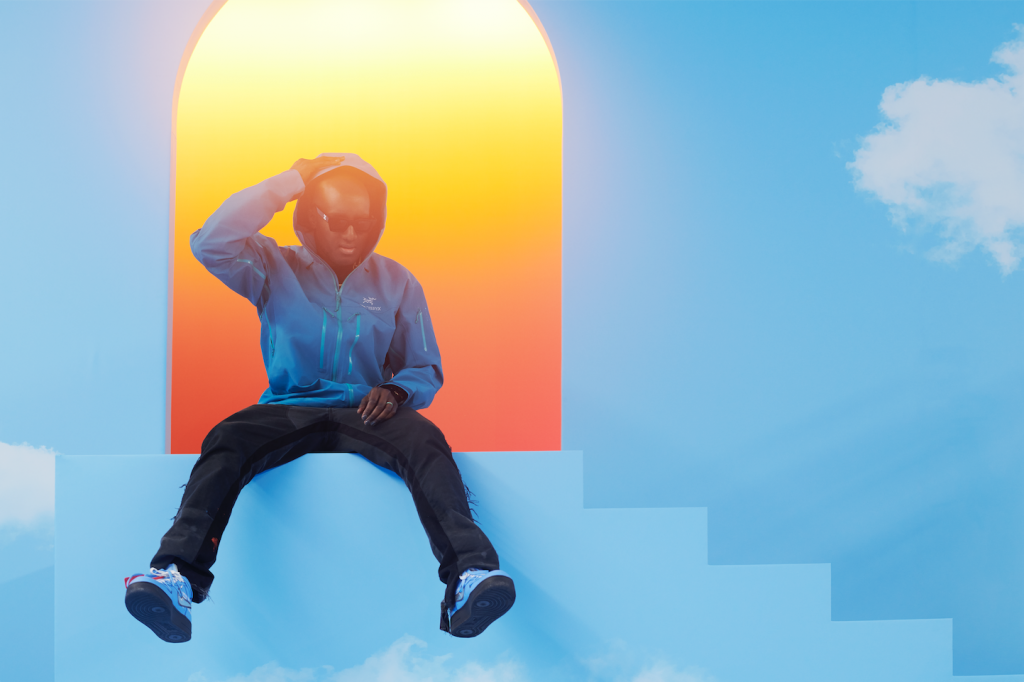 Fashion, however, would become Virgil Abloh's forte. It all started in 2009, when Abloh interned at Italian fashion house Fendi in Rome, cutting his teeth on a US$500/month paycheck, alongside his buddy West. Spreading his fashion retail wings, Abloh – along with another West confidante, Don C – opened a concept store, dubbed RSVP Gallery, in Chicago that same year. The store runs today as it originally was; a melange of streetwear and luxury brands, curated by Abloh himself.
In 2012, Abloh launched the fashion brand Pyrex Vision. Interestingly, the label was made from Ralph Lauren deadstock – which Abloh reportedly purchased for US$40 each and went on to screen-print with collegiate lettering: "Pyrex" and the number "23", in reference to his childhood hero Michael Jordan. He sold the luxury streetwear pieces for a hefty markup, amid accusations that he wasn't a fashion designer, due to having used old shirts and simply modified them. However, Abloh defended his approach to design. "I wanted to insinuate an emotion around clothing, and that became a metaphor to represent what I thought was happening among young kids who were reinventing fashion – taking clothes and wearing them, maybe, in an ironic way or wearing them in a way that was surprising, transcending what the designer might have intended," Abloh explained in an interview with The New York Times.
Also see: Eternals' Gemma Chan reconnects with her Asian heritage
Abloh shuttered Pyrex in 2013, around the same time he founded Off-White. Based in Milan and with the backing of New Guards Group (the group that's also behind Palm Angels, Heron Preston and Marcelo Burlon), Off-White was the culmination of Abloh's streetwear, luxury, art, music and travel experiences. He aptly defined the new brand as "the grey area between black and white, as the colour Off-White."The high-end streetwear brand soon became notorious for its use of air quotes, zip ties, capital letters and barricade tape. Abloh's integration of high fashion with streetwear will serve in years to come as a turning point for the luxury fashion industry, with many contemporary brands and historic houses channelling Abloh's street-luxe aesthetic into their mainstay lines.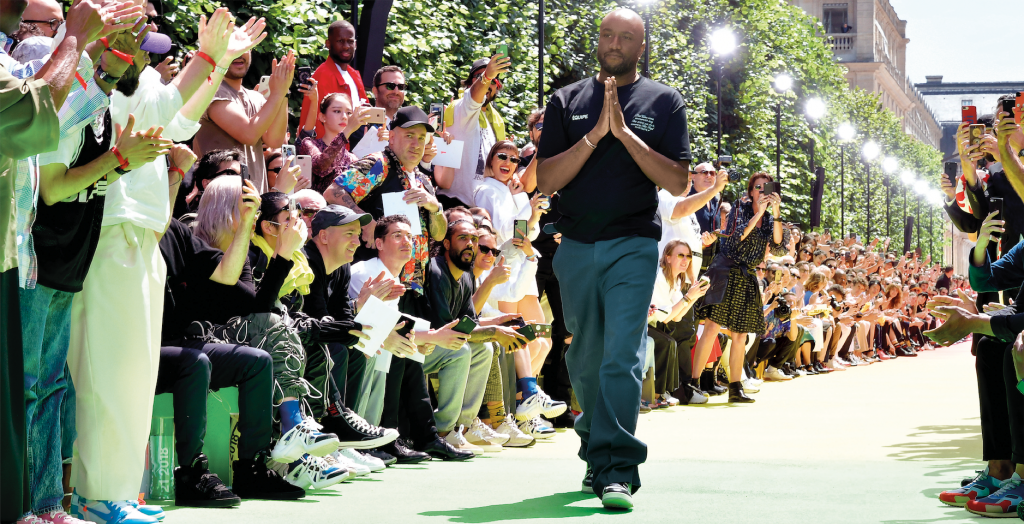 In 2014, Off-White launched into womenswear after a successful men's launch, and officially joined the Paris Fashion Week calendar. In 2015, Off-White was named a finalist for the LV MH Prize, propelling the streetwear brand into the fashion industry limelight. It would also be a premonition of the partnership to form between the designer and the French luxury conglomerate some three years later.
In 2016, Abloh opened his first concept store for Off-White, in the Aoyama district of Tokyo, coinciding with the brand's men's runway debut for the autumn/winter 2016 season in Paris. That same year Business of Fashion honoured Abloh in its BoF 500, a definitive index of change-makers in the global fashion industry. The following year, 2017, was a busy one for Abloh thanks to collaborations with Warby Parker, Jacob the Jeweler and Jimmy Choo as well as a partnership with Nike that saw him release The Ten collection, re-creating 10 of the American sportswear giant's iconic silhouettes. In true Off-White fashion, each shoe boasted the brand's well-loved monikers: safety tags around the laces, zip ties, transparent materials and air quotes stamped loud and bold.
The limited release of The Ten left the sneaker market (and resellers) reeling with the hype. Meanwhile, Off-White was named Urban Luxe Brand at the British Fashion Awards, and Abloh was named International Designer of the Year at the GQ Men of the Year Awards. However, the capstone of Abloh's luxury fashion career came in 2018, when the designer was named artistic director of Louis Vuitton menswear, replacing Kim Jones. He was the first African American artistic director to be appointed by Louis Vuitton, and one of the few black designers at the top of a French heritage house.
"I feel elated," Abloh told The New York Times at the news of his appointment. "This opportunity to think through what the next chapter of design and luxury will mean at a brand that represents the pinnacle of luxury was always a goal in my wildest dreams. And to show a younger generation that there is no one way anyone in this kind of position has to look is a fantastically modern spirit in which to start." Commemorating his relatively short career, Abloh went on to hold a major exhibition of past and current work at the Museum of Contemporary Art Chicago in 2019, and the next year, after the social justice protests of 2020, he established the "Post-Modern" Scholarship Fund, raising US$1 million to encourage black students in fashion.
Virgil Abloh x Furniture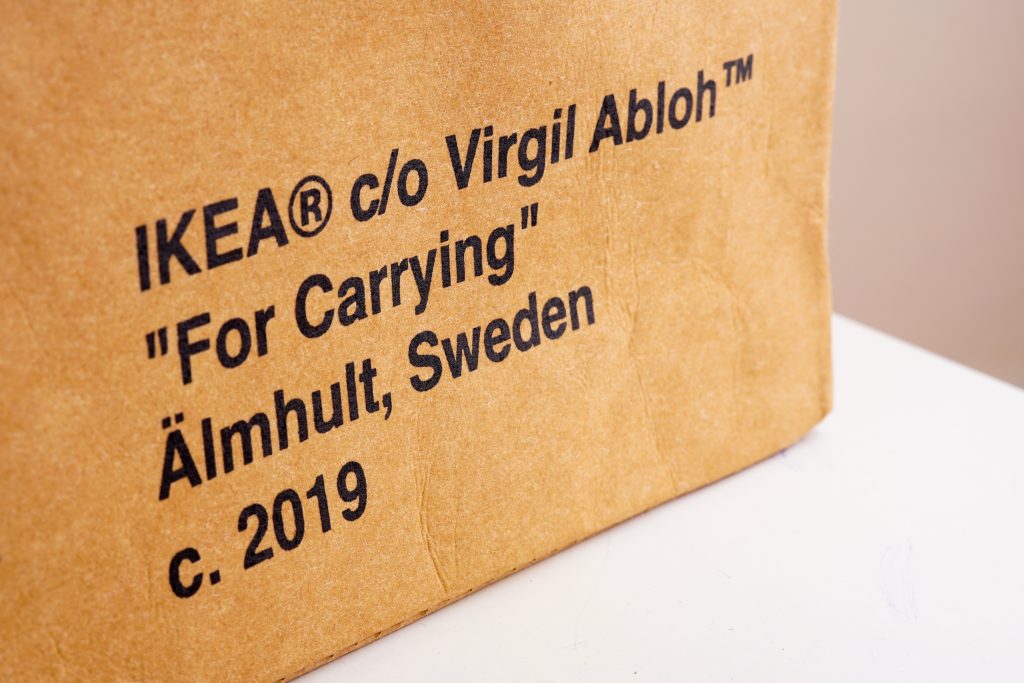 After news broke in 2017 that an Ikea collection designed by Abloh for Off-White would be released soon, the collaboration finally debuted in 2019.
"It's about elevating the anonymous, everyday icons that we use without noticing. When we put a doorstop on one of the legs of an ordinary chair we create something unexpected – an interruption," Abloh explained about the collection, which featured a range of objects from clocks to chairs. Abloh also created a furniture arm to Off-White, called Grey Area, and debuted a new furniture collection and installation, Twentythirtyfive, with Swiss design brand Vitra at Art Basel in June 2019.
Virgil Abloh x Automobiles
In 2021, Abloh's final collaboration before his death would be with Mercedes-Benz. The luxury German automaker enlisted Abloh for a redesign of its G-Class as a streamlined racing car. The concept car was fitted with a baby-blue safety frame with bright red seat belts emblazoned with bold typography."My career trajectory started in design in a more traditional multidisciplinary sense, within architecture and engineering before I [started in] fashion," Abloh said at the release of the collab. "I look at my work as metaphoric – what can exist in different disciplines of design, how you can form a new design language, and engage a younger audience, across icons, using some different techniques and investigations."
Virgil Abloh x Friends
Abloh and his Off-White brand went on to establish a loyal celebrity following; his pieces appeared on Solange at the CFDA awards in 2016, and adorned Kendall Jenner for the Met Gala in 2018, among many other red-carpet appearances. Rihanna, Beyoncé and Hailey Bieber were seen wearing Off-White while off-duty, with the Hadid sisters, Kaia Gerber and Naomi Campbell all runway favourites walking in Abloh's seasonal shows. More than industry acquaintances or fashion muses, heartfelt words flowed from these and many other stars the day Abloh died. A professing of a deep love for the man he was, and a grief for the void his passing has left behind.
Bieber, whose wedding dress Abloh designed for her marriage to Justin, shared a touching tribute via Instagram: "Virgil completely changed the way I looked at street style and fashion, the way he looked at things inspired me deeply. I will never be able to fully express how grateful I am to have known him and worked with him, from walking on his runways to having him design my wedding dress and all the other amazing moments in between, I felt he was always rooting for me."
Gigi Hadid also shared a heartfelt Instagram post, showing the closeness she shared with the late designer. "You will continue to inspire me every day, V," Hadid wrote. "I feel blessed and honoured by every moment. Rest easy, my friend. You are so loved. You were the difference."
As did model and friend, Kendall Jenner. "If you had the privilege of knowing Virgil, you were one of the lucky ones," Jenner said in an Instagram post featuring a string of photographs of her and Abloh together.
Bernard Arnault, LV MH chairman and CEO as well as Abloh's employer and friend, honoured the designer for his professionalism and gentle nature. "We are all shocked after this terrible news. Virgil was not only a genius designer, a visionary, he was also a man with a beautiful soul and great wisdom," said Arnault, whose company acquired a majority stake in Off-White in July 2021. "The LVMH family joins me in this moment of great sorrow, and we are all thinking of his loved ones after the passing of their husband, their father, their brother or their friend." (Abloh is survived by his wife Shannon Abloh, his children Lowe Abloh and Grey Abloh, his sister Edwina Abloh and his parents, Nee and Eunice Abloh.)
On November 30, two days after Abloh's death, Louis Vuitton presented its final collection by the designer in Miami. The show began and models, including rapper Kid Cudi, walked the runway in a myriad of looks: chequered pieces, tailored outerwear and ombré rainbow fadeaways – recalling Abloh's debut show for Louis Vuitton, presented in 2018, which featured a rainbow-painted runway. It was a full-circle moment for a designer whose creativity was anything but linear.
See also: The White Lotus Star Sydney Sweeney on confronting trolls and MMA misconceptions