Stop Asian Hate: How Susie Bubble and Bryanboy are speaking out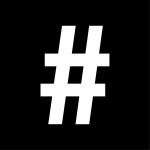 By: Elizabeth Choi
May 14, 2021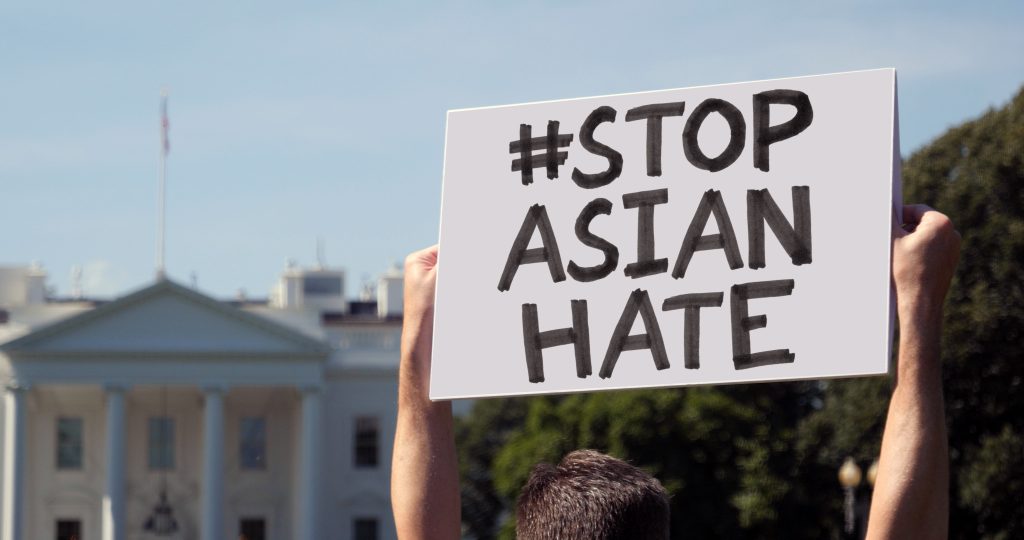 Months after the #StopAAPIHate movement first took off, hate crime incidents continue to be a regular occurrence. Elizabeth Choi talks to fashion journalist Susanna Lau about where things stand and the work still to be done
Racism is having a moment. But depending on who you ask, it's either reached a fever pitch or it doesn't exist at all.
"America's not a racist country," said Republican Senator Lindsey Graham several days after the watershed ruling that convicted former Minneapolis police officer Derek Chauvin on all charges in the death of George Floyd, a moment that ignited a serious racial reckoning across the US and abroad.
Just two weeks earlier, the UK government announced in a widely criticised report by the Commission on Race and Ethnic Disparities that the UK was free of racism: "We no longer see a Britain where the system is deliberately rigged against ethnic minorities," wrote Tony Sewell, chairman of the commission, in the foreword. The report went on to state the UK is in fact "a model for other white-majority countries."
Others certainly beg to differ, however, from Prince Harry and Meghan Markle who blamed race-related mistreatment from the Royal Family as part of their reason for relocating to the US to Asian-Americans rallying in opposition to the rise of anti-Asian hate crimes.
The data also shows otherwise: in 2019, the number of hate crime incidents reported in the US increased to 7,314, the highest since 2008. By the start of COVID-19 outbreak in early 2020, the FBI was already warning Americans that it expected a surge in hate crimes against individuals of Asian descent. Months later, in August 2020, a report issued by the United Nations detailed that "racially motivated violence and other incidents against Asian-Americans have reached an alarming level across the United States since the outbreak of COVID-19."
As the frequency and gravity of these highly visible incidents became well documented in the UK, US, Australia and Europe, Asians and non-Asians alike were incensed. This led to the formation of organisations such as the US-based Stop AAPI Hate and related hashtags #StopAsianHate and #StopAAPIHate.
"Enough is enough," wrote actor Daniel Wu in an Instagram post on February 5, after more than 20 attacks had taken place in Oakland's Chinatown in less than two weeks. "This needs to be brought to the attention of mainstream media. The anti-Asian hate crimes are becoming more and more of a problem. If you are witness to anything like this please do your part to help." 
Public figures such as actor Daniel Dae Kim, designers Phillip Lim, Prabal Gurung and Carol Lim, and fashion bloggers like Bryanboy and Susie Bubble also took to Instagram, sharing and reporting information about attacks and incidents of anti-Asian hate on a regular basis. 
Now, nearly five months since the first wave of organising began, where does the conversation around anti-Asian hate lie?
For Asians in fashion and entertainment, being extremely visible online was an opportunity to be particularly vocal about these matters, and that hasn't waned with time: many continue to post about overt and covert racism on their social-media channels, from tragedies such as the mass shooting in Atlanta to historic moments such as the Derek Chauvin ruling to outright embarrassments like the Sunday Times' "Prince Philip gaffe" all fanning the flames of advocacy, solidarity and outcry.
For fashion blogger and journalist Susanna Lau, more popularly known as Susie Bubble, there's no stopping now. She recalls being compelled to speak up at first "to show solidarity to my Asian-American friends as most of the violence is [or] was going on in the States," she explains. Lau joined industry peers to direct funds and awareness to the Stop Asian Hate Go Fund Me, which has now raised over US$5.8 million. 
"Then my focus turned to my country [the UK] where racism is more covert and hidden," Lau says. "There has been a rise of hate crimes towards East and Southeast Asian (ESEA) people in the UK, up by 179% in the year of the pandemic and there's no doubt it's linked to people associating the virus with China and conflating it with anyone that looks remotely Chinese. So I wanted to try and spin the conversation to a more nuanced perspective from the UK."
Today Lau is furthering the conversation and the work through a myriad of vehicles from establishing support systems to fundraising to using her platform to speak out. "Right now I'm in the process of setting up a UK version of the Go Fund Me to raise money for organisations based in the UK," she says. "Myself and actress Gemma Chan are on the steering committee. In addition, an amazing group of ESEA women in the UK and myself have come together to set up a support network on [the community forum platform] Discord."
What was once a 20-person WhatsApp group has ballooned into 500 members on Discord. "We've been collectively sharing stories of our personal histories and other pain and trauma pertaining to our identities," Lau says. "These are really important conversations that many of us have never really had because in the UK, the Asian communities are so disparate.  You would often be the only Asian person growing up in a small town." Lau encourages interested individuals to follow @esea.sisters to learn more and get involved.
The importance of this topic not only remains more evident than ever but has also (finally) taken on more notable nuance than ever: it's not just about violent acts. "If you work in fashion and luxury brands like I do," wrote Bryanboy on a recent Instagram post accompanied by an image of mostly Asian shoppers lined up outside a Chanel store, "no matter what your role is in this ecosystem that we truly LOVE, just another reminder, for the 849747384th time, to EVERYONE in the 'West' that these are the people who are mainly responsible for your (OUR!!!) salaries and form of livelihood. Go to any luxury shop in the world and look at the faces around you. They don't deserve to be mocked. They deserve respect. Thank you."
While it's encouraging that the Stop Asian Hate movement has not lost momentum, advocates like Lau remain committed to do more. "I think there's definitely greater awareness but sadly the violence doesn't seem to be abating in the US, especially as lockdown eases," she says. "In the UK, again, there needs to be a greater degree of education. That's why organisations like Esea.Sisters and Dear Asian Youth London are so great. 
"For us, we're in the process of establishing Esea.Sisters as an educational platform too, leaning into personal stories so we can connect with people on a deeper level and make them understand why everything from micro to macro aggressions pertaining to our race are not 'okay'. We're also in the process of putting together a website and maybe a magazine so watch this space!"
With respect being among the very minimum asks from Asians (and people of colour) around the world, one has to wonder when the rest of society will "get it". For now, it seems to be the Asian and non-white public figures in fashion and entertainment who actually do. Members of the UK and US government? Not so much.
See also: Fighting back: How to combat anti-Asian hate crimes and gender-based violence