Sadie Sink on being the face of Chopard's Happy Diamonds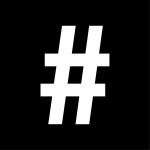 By: #legend
July 21, 2021
From Broadway to Stranger Things, Sadie Sink has proven her versatility and talent in the acting world. Now she's teaming up with luxury jeweller Chopard to model an array of chic and sporty styles from their new Happy Diamonds line.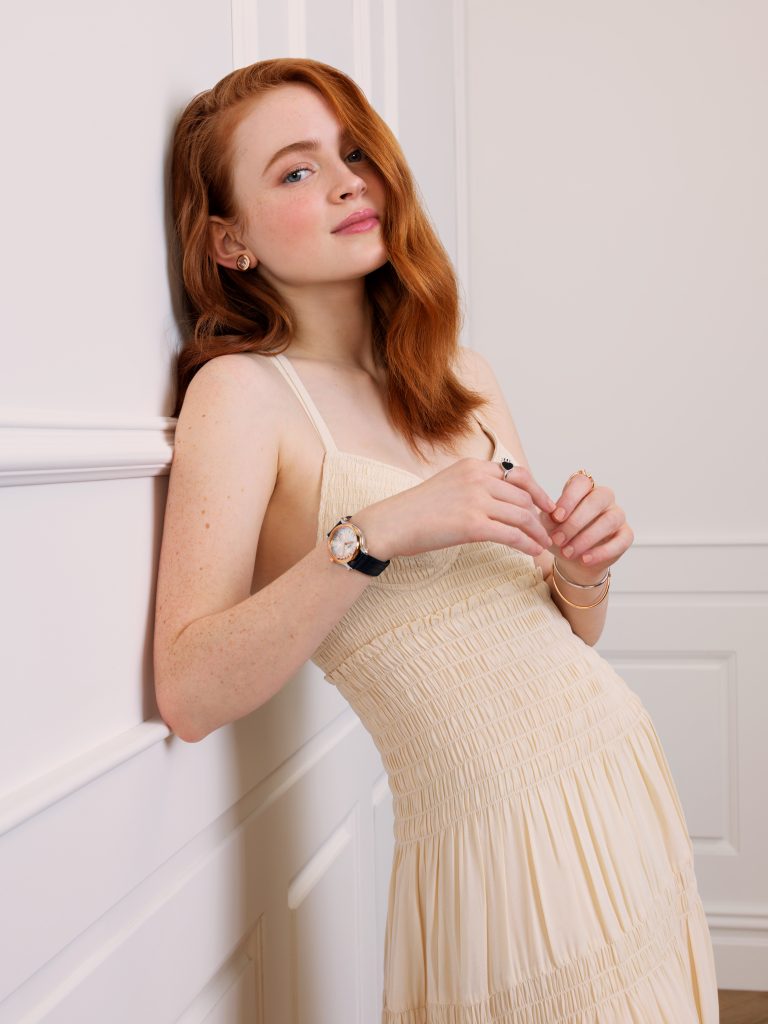 One look at Sadie Sink and it's easy to see why Chopard chose her as the face of a line representing happiness and carefree glee. The up-and-coming actress and activist has always had an irrepressible spirit, even at age seven forcing one of her older brothers to act out High School Musical so many times that her mother enrolled her in a community theatre class.
Despite living in a small town an hour outside of Houston, Sink's passion motivated the long commute to the city every day. After appearing in multiple shows in Texas, the family moved to New York to pursue opportunities on a bigger stage. Sink's brother was in Elf on Broadway, and Sink strove to follow in his footsteps.
Three years after those at-home productions of High School Musical, Sink made it to the big time as the lead in the Broadway musical Annie. Originally cast as a standby, Sink quickly moved up the ranks until eventually being offered the title role. After several more years of film and stage roles, the actress had her breakthrough in 2017 as new girl and skateboarder Max in Stranger Things.
This month she appears in all three installments of Fear Street, a Netflix slasher trilogy. Now 19, Sink is transitioning into a new, more mature period in her career while working to maintain her signature effervescence.
"I'm still very much a kid at heart and I have tried to hold on to that," she explains. "When you get older, you lose creativity and ambition. So recently I've been trying to get back in touch with it because I think it's important to have creative outlets in your life."
Take a glance through her resume, and there's no doubt that Sink's ambition is going strong. Between Fear Street, two movies in post-production, season four of Stranger Things and even more projects in the works, it's surprising that Sink has any downtime at all. Yet, she still finds a way to do the things that bring her joy.
In her spare time, Sink enjoys watching classic movies with her family and putting together game nights. Asked what makes her instantly happy, she says, "Just being surrounded by people I love and spending quality time with them." Chopard's Happy Diamonds collection echoes Sink's dedication to her family.
The brand's co-president and artistic director Caroline Scheufele was inspired by her own mother when developing the collection. When Karin Scheufele saw the early sketches that would become Happy Diamonds, she exclaimed, "Diamonds are happier when they are free."
Freedom is therefore a major theme for the collection, with Chopard emphasising the power of free, unfettered women. The designs are intended to be reminiscent of great women in moments of unadulterated glee, such as Françoise Sagan careening down the road in a sports car on her way to Monte Carlo or Anita Ekberg splashing around in the Trevi Fountain in a scene from La Dolce Vita. These women became role models for the collection as women manifesting radiant joy and personal reinvention.
As a model for the line Sink emulates the same unencumbered joie de vivre of these women of the past, while also grounding the collection as a free-spirited woman of the present. "Nowadays society places a lot of pressure on women, in many ways, and it's easy to get caught up in all these expectations," she says. "So once you've learnt to let go of that and live life based on your own terms, and not what other people think of you, that's something really special."
Of course, doing so is often easier said than done. "I've been able to kind of master that in certain areas of my life and others not so much," she says. "But once you do it little by little, starting to let go of something bothering you or stressing you out, I think you instantly feel freer and happier." Indeed, while Sink has spoken out about the struggles of growing up in the entertainment industry and dealing with unscripted first kisses as well as regular teenage problems, she manages to stay joyful.
"My happy resolution is to explore new hobbies and interests that are going to bring me joy beyond my work. And to make sure that I'm surrounding myself with people who uplift me and motivate me to be my best and happiest self," she says.
One of Sink's passions is defending animal rights, as a long-time vegan and outspoken critic of animal testing. In 2018, she won an Award of Excellence for Narration at the Holly wood International Independent Documentary Awards for her voiceover work on the animal-rights documentary, Dominion.She's also a vocal advocate for sustainability and protecting the environment.
"As we head into these next crucial years, it's important to start paying attention to what we're buying, what it costs and where it's made and what [it's made] from," she says. "So it's nice to see luxury brands are really being mindful and paying attention to how their products affect the environment."
Chopard is in fact at the forefront of what it calls the "Journey to Sustainable Luxury". As of 2018, the brand has guaranteed a 100% ethical gold supply chain, working with small-scale mines and overseeing ethical working conditions. The brand has also formed committees to research sustainable materials and safety concerns, all in a commitment towards ethical social and environmental practices.
Sink's collaboration with the maison marks another project promoting responsible luxury in the form of Seven Happy Women. The campaign consists of seven powerful women brought together from all four corners of the globe to showcase Happy Diamonds. Each star boasts professional and political accomplishments that align with Chopard's goal to uplift women's voices and highlight their unique brands of feminine joy.
Sink joins the ranks of Deepika Padukone, Aja Naomi King, Jung Ryeo-Won, Anne Nakamura, Dorra Zarrouk and Yang Zi in showcasing a diverse range of the female experience with accessories to match. Notably, Padukone has been a major advocate on mental health and destigmatising mental illness in India since sharing her own struggle with depression in 2015. In the Seven Happy Women campaign, she emphasises the mind's balance between strength and fragility.
"To accept the highs and the lows. To embrace the various emotions that we are challenged with every single day. And to live a life that is fueled by authenticity and purpose," she says. Aja Naomi King fights for racial equality in the US and around the world through her work in film and on social media. King began by promoting black representation on How to Get Away with Murder.
In 2016, she starred in award-winning period drama The Birth of a Nation, telling the story of a rebellion led by slaves in the antebellum South. Chinese actress Yang Zi has worked to establish her independence as a young woman in show business. With Chopard, she speaks out on the importance of female emancipation as a path to happiness. "It is this financial independence that enables us to go where we want and do what we like, devote ourselves to what we like without asking anyone for permission," she says.
In Seven Happy Women, Chopard illustrates the different drives and passions of great women from all over the world and uplifts their voices and causes. The brand highlights these stars' individual causes, and in turn each woman brings her own bright personality to Happy Diamonds and the world.The versatility of the collection is essential to fit each woman's personal style and interests.
"It can be a lot of different things," Sink says of Happy Diamonds. "You can dress it up and dress it down. It doesn't have to be elegant and formal all the time, you can make it sporty and casual as well. It's just beautiful." In particular, Sink points to the Happy Sport watch as matching her personality. Asked how she styles it, she says, "It's a versatile watch, a staple. So you can dress it up with a cool blazer or down simply with a T-shirt and jeans. You can pair it with anything really."
Though, sometimes style needs another boost, and Sink certainly got one by pairing the watch with a mix of other Happy Diamond accessories in the casual and formal shots for Seven Happy Women campaign. In her most glammed-up look, Sink flaunts a 33mm Happy Sport the First stainless steel watch along with a Happy Hearts bangle and ring as well as a Happy Spirit ring and earrings to match a pale blue Fleur du Mal top and Sies Marjan pants. Then she switches it up, throwing on a comfy cream top from Khaite for a more casual look, managing to shift the same line to look sporty.
She trades in The First for another Happy Sport watch with a blue leather strap and dancing diamonds. When she looks at the diamonds, she thinks of "youth and fun" and in other instances "timelessness." Just as the dancing diamonds glide across the dial of the watch with every shift of the wearer's wrist, the style of the collection changes with every new outfit Sink tries. The only things that remain constant are the smile that she keeps on her face and ability for every accessory to accentuate her happy mood.
As a rising star radiating youthful joy and shining with Happy Diamonds, Sink is truly the picture of happiness. Asked what advice she would give to those chasing the same, she says, "Everyone is different so you can't really compare yourself with what makes other people happy, but I guess it would be to pay attention to who you surround yourself with and have different hobbies that fulfil you."
See also: A look inside Chopard's star-studded Paradise Dinner party